Reportedly, at present, the Studio founded by Luc Besson is going through hard times as the company will have to lay off 22 employees, finally reducing the number of staff to 57 people. In December, the Studio has declared a net loss of $83 million dollars at the end of September 2017.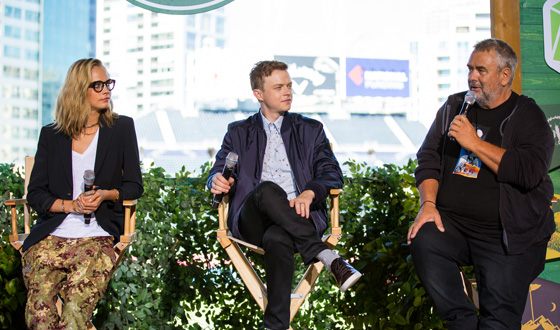 The company was brought to such serious losses due to several movies, which it produced and promoted. In particular, «Sphere» 2017 was a loss-making drama, where the lead roles were played by Tom Hanks and

Emma Watson

. EuropaCorp was a distributor of this unsuccessful film.

However, as was mentioned above, the failure of the film «Valerian and the city of a thousand planets», where the protagonists were played by

Dane DeHaan

and

Cara Delevingne

, caused a major blow to the French Studio. Besson's company directly involved in the filming of the movie, which was to become the European «response» to the summer Hollywood blockbusters. However, the film failed at the box office as critics and audiences were unhappy with its story, and actor duo of DeHaan and Delevingne.

Currently, Dane DeHaan starring in the western «The Kid», a biographical drama, dedicated to the famous American gunfighter Billy the Kid.

The film «Valerian and the City of a Thousand Planets» has literally destroyed the French Studio EuropaCorp.