The marriage didn't last long: a year after their son's birth, the couple divorced. Later, Yolanda married musician David Foster. Interestingly, the producer had previously been married to Linda Thompson, former lover of Bruce Jenner, who later became the father of
Kendall
and
Kylie Jenner
, close friends of Bella and Gigi.
The Hadid sisters grew up in luxury and, like many of the "golden youth," were passionate about horse riding. Isabella dreamed of participating in the 2016 Olympics, but health issues intervened. Officially, ticks bit the entire family, leading Bella, Yolanda, and Anwar to contract Lyme disease.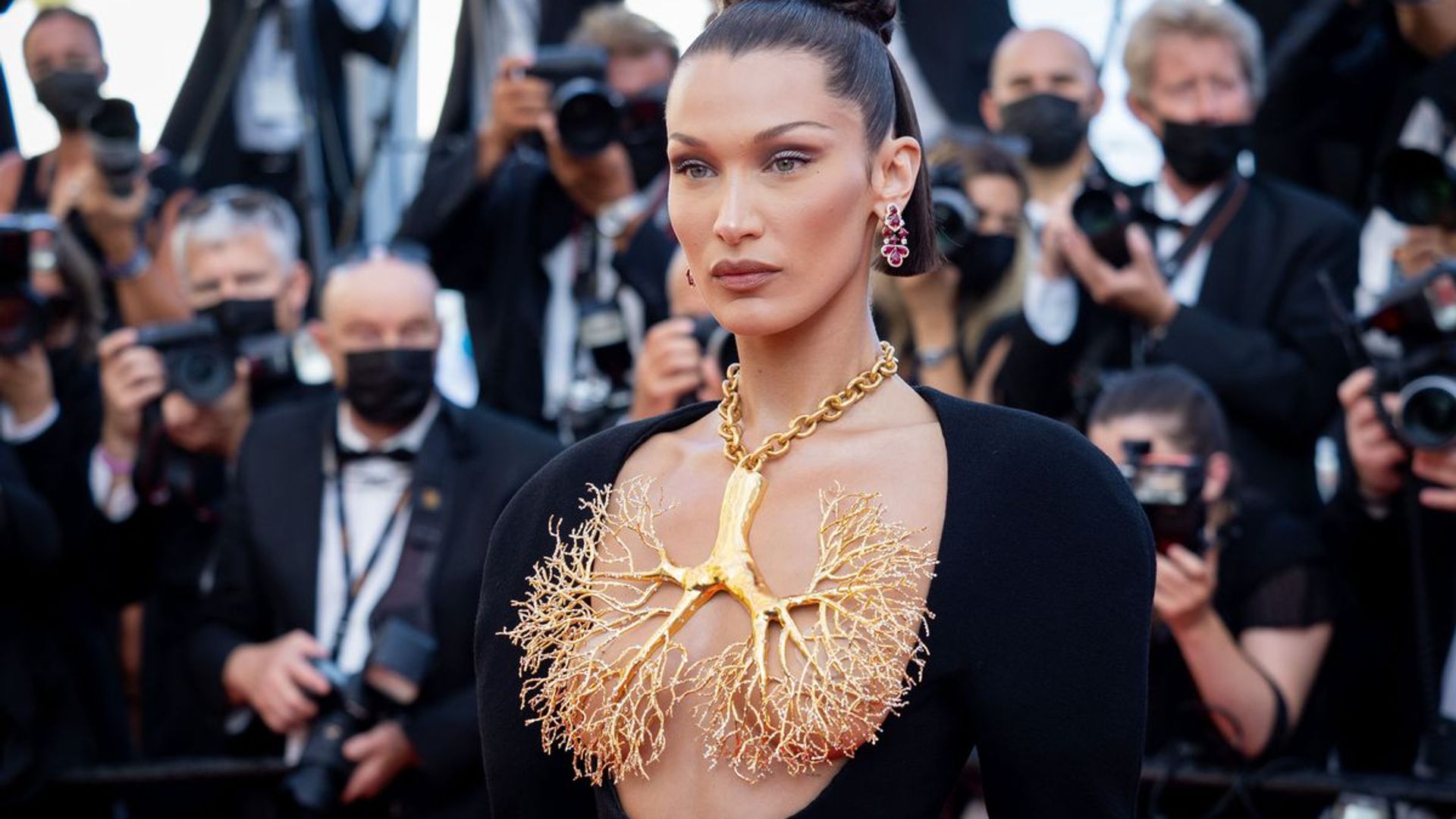 A New Look
As a teenager, Bella struggled with her weight, especially when comparing herself to her slender mother and elder sister. Interestingly, to distinguish herself from
Gigi
, the blonde-haired Bella dyed her hair brunette. But her efforts to improve her appearance didn't stop there: Isabella lost a lot of weight and even persuaded Yolanda to finance her rhinoplasty, as she was unhappy with the bump on her nose inherited from her father.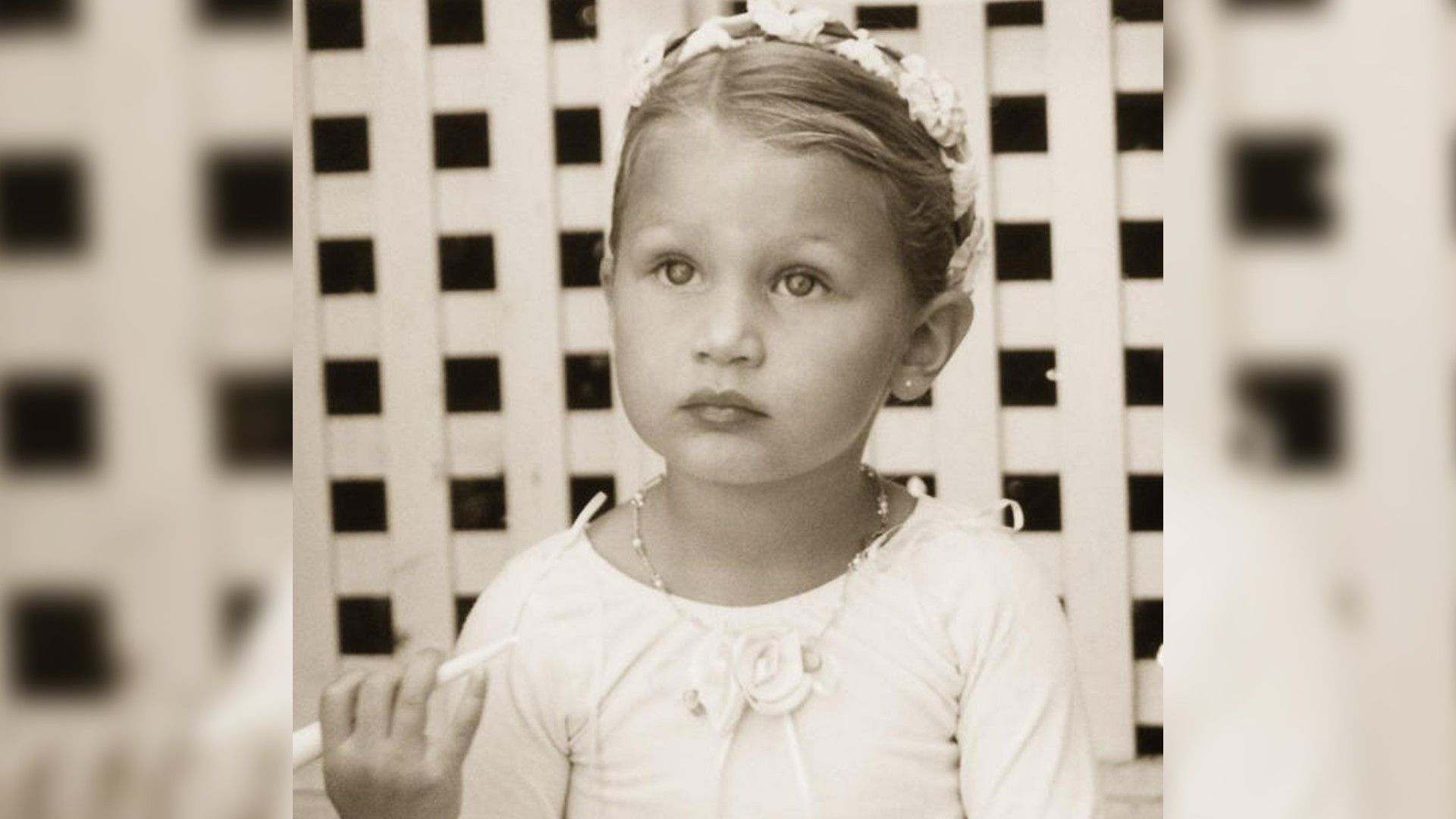 In 2014, Bella moved to New York, where she began exploring photography. However, she was more interested in being in front of the camera. A year earlier, Gigi had signed a contract with IMG Models, so Bella following in her footsteps surprised few.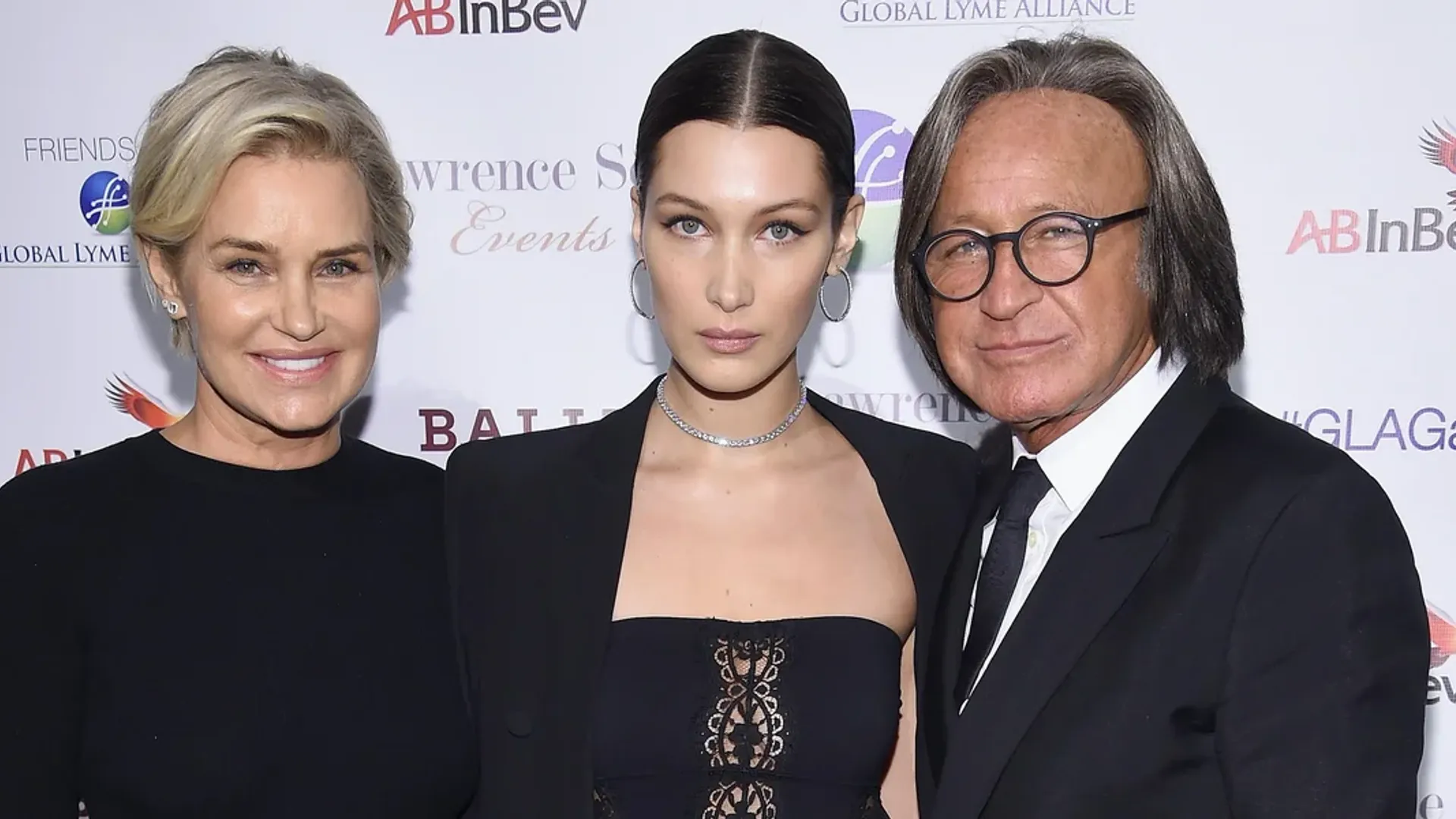 In 2015, Bella was awarded the "Star Breakthrough" prize, appeared in a short film, and several music videos. Even then, her often-revealed bust became Bella's "signature."
Sensational Appearances
Soon, top global brands were flooding Bella with offers, so she was constantly seen on runways and in advertisements. In 2016, she received the First Annual Fashion Los Angeles Awards, becoming the Model of the Year, and her penchant for revealing outfits landed her a contract with Victoria's Secret. A year later, Hadid graced the covers of eight national Vogue editions and made Forbes' top 10 highest-paid models list with earnings of six million dollars.
A key to Bella's success has been her audacity; she's never been shy to appear semi-nude in public and opts for the boldest outfits for her public appearances. For instance, her red dress with a deep neckline and a hip-high slit in 2016 made waves in Cannes — it was evident she wore no underwear beneath it.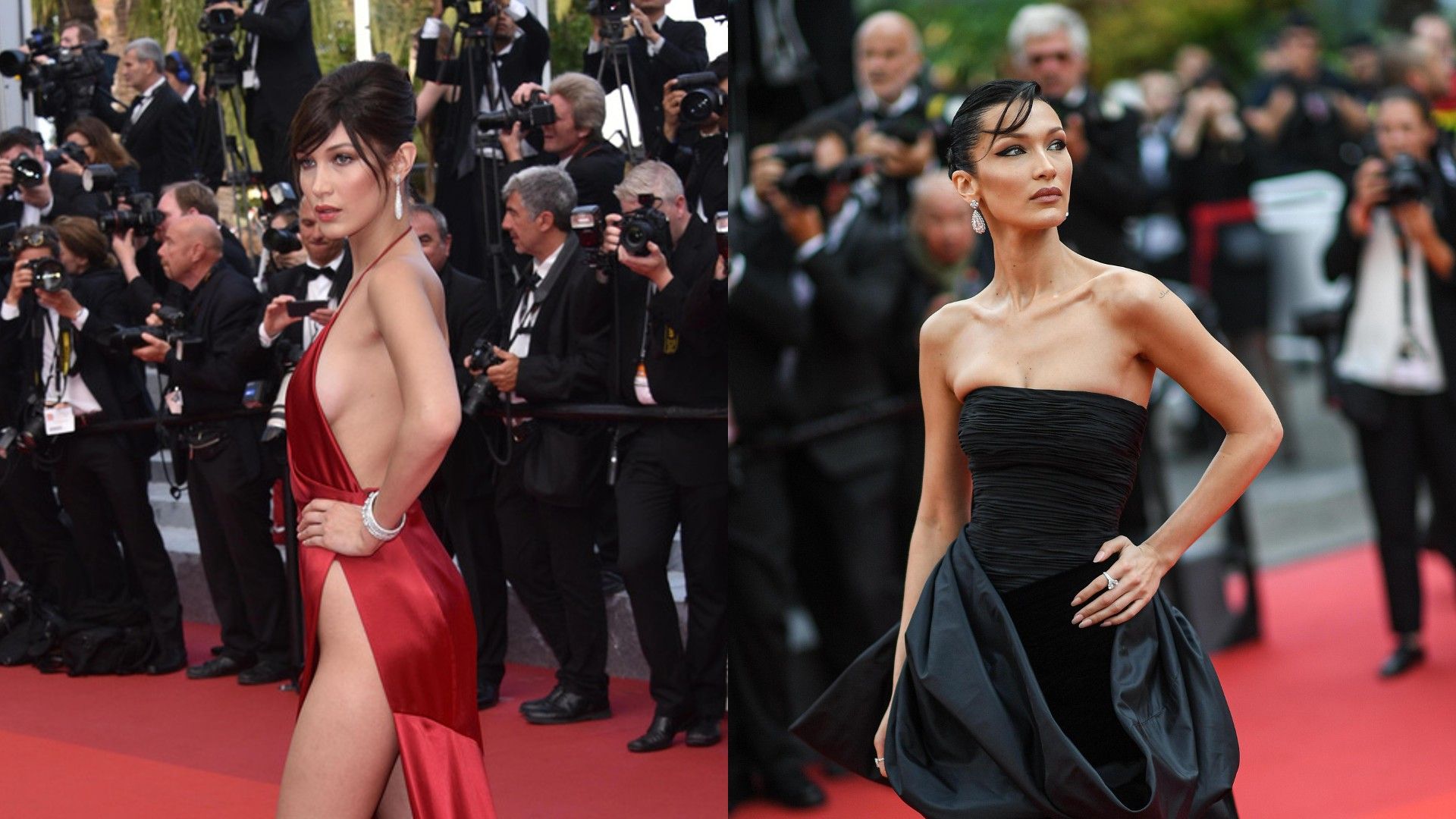 In 2021, Bella stunned critics by donning a Schiaparelli Haute Couture dress with an open bust, with only a lavish necklace shaped like human bronchi covering her chest. The metaphor was clear: in the pandemic era, lungs became invaluable.
Hadid evolved into a style icon, continuing her streak of stunning outfits into 2022. A vintage piece from Versace once again highlighted her impeccable figure. Even bolder was her experiment with a liquid dress from Coperni: on the runway, a white liquid was sprayed directly onto Bella's bare body, and before the audience's eyes, the paint transformed into fabric.
And then there were the iconic looks from Fendi, where Bella's jumpsuit was unzipped to her navel, bold dresses from her favorite Versace, sultry cut-outs at the Golden Heart Awards, and Met Gala... Perhaps only personal life events could interrupt this sequence of dazzling appearances.
A Broken Heart
"I grew up around men. Within my family circle, relationships, and other circumstances, I constantly heard that my voice wasn't as important as that of a man," Hadid shared in a Victoria's Secret S Voices podcast episode. "As a result, I didn't have boundaries to stand up for myself and make sure I was heard."
Bella constantly sought approval from those around her, leading her to return to men who dared belittle or offend her. This was apparently the case with
The Weeknd
. Initially, we were enamored with the "In the Night" music video, in which Hadid portrayed a dancer, and their public appearance as a couple at the Coachella festival. However, the lovebirds eventually broke up twice, allegedly due to conflicting work schedules.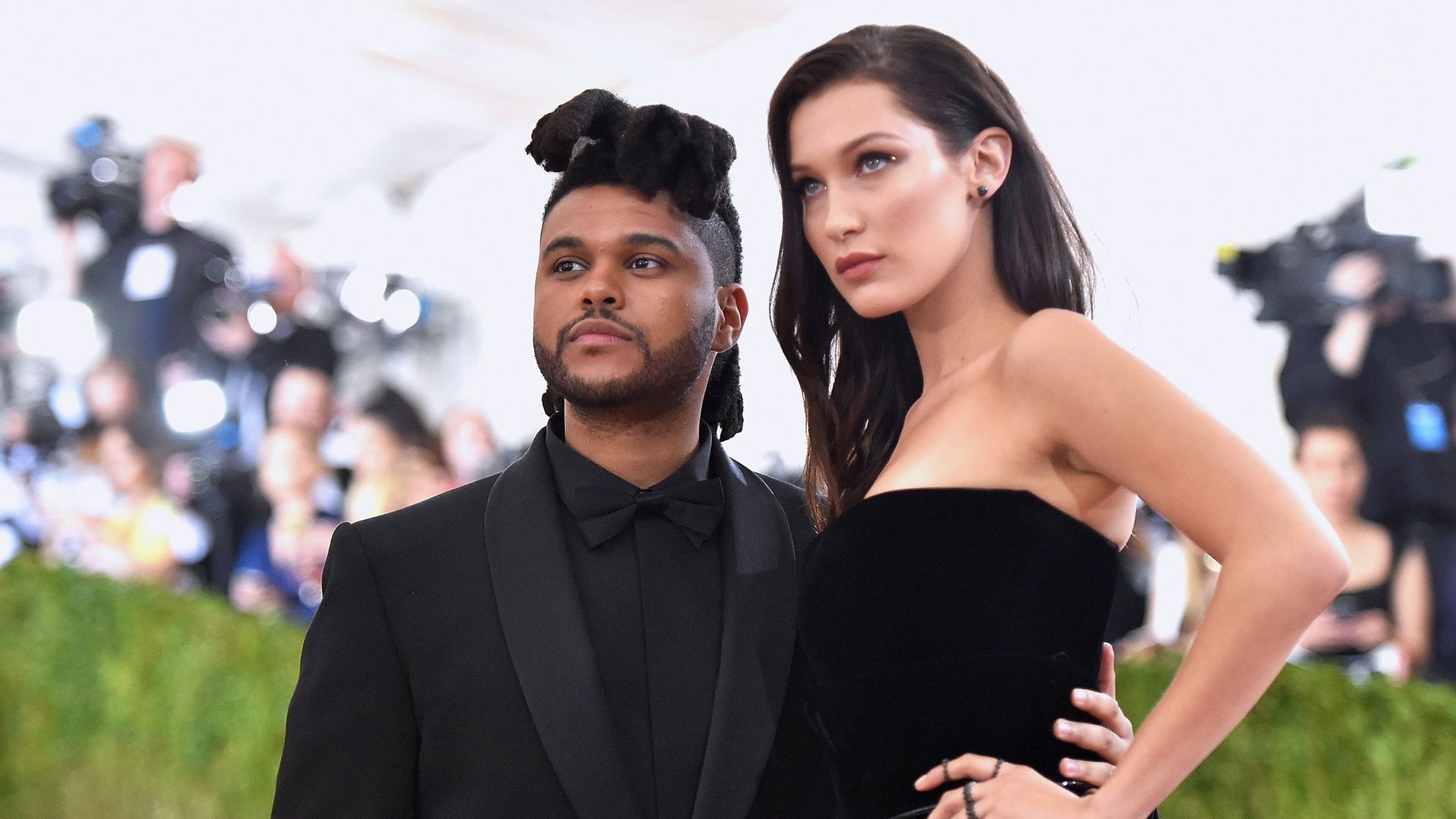 Rumors suggested that the real reason was The Weeknd's infidelity. During their first breakup, he became romantically involved with
Selena Gomez
. However, only a few months later, Gomez went back to
Justin Bieber
. The Weeknd managed to win Bella back, but reportedly cheated again, bringing their love story to an end. Despite the tumultuous relationship, they decided to remain friends afterward.
In late 2020, Hadid tried to heal her emotional wounds by dating
Jack Nicholson
's grandson, Duke, but quickly realized it wasn't going to work out. In July 2021, she met art director Marc Kalman and contemplated a serious relationship. However, by that fall, Bella broke down in front of her followers and admitted to struggling with her mental health. Many blamed her new partner for the star's emotional breakdown.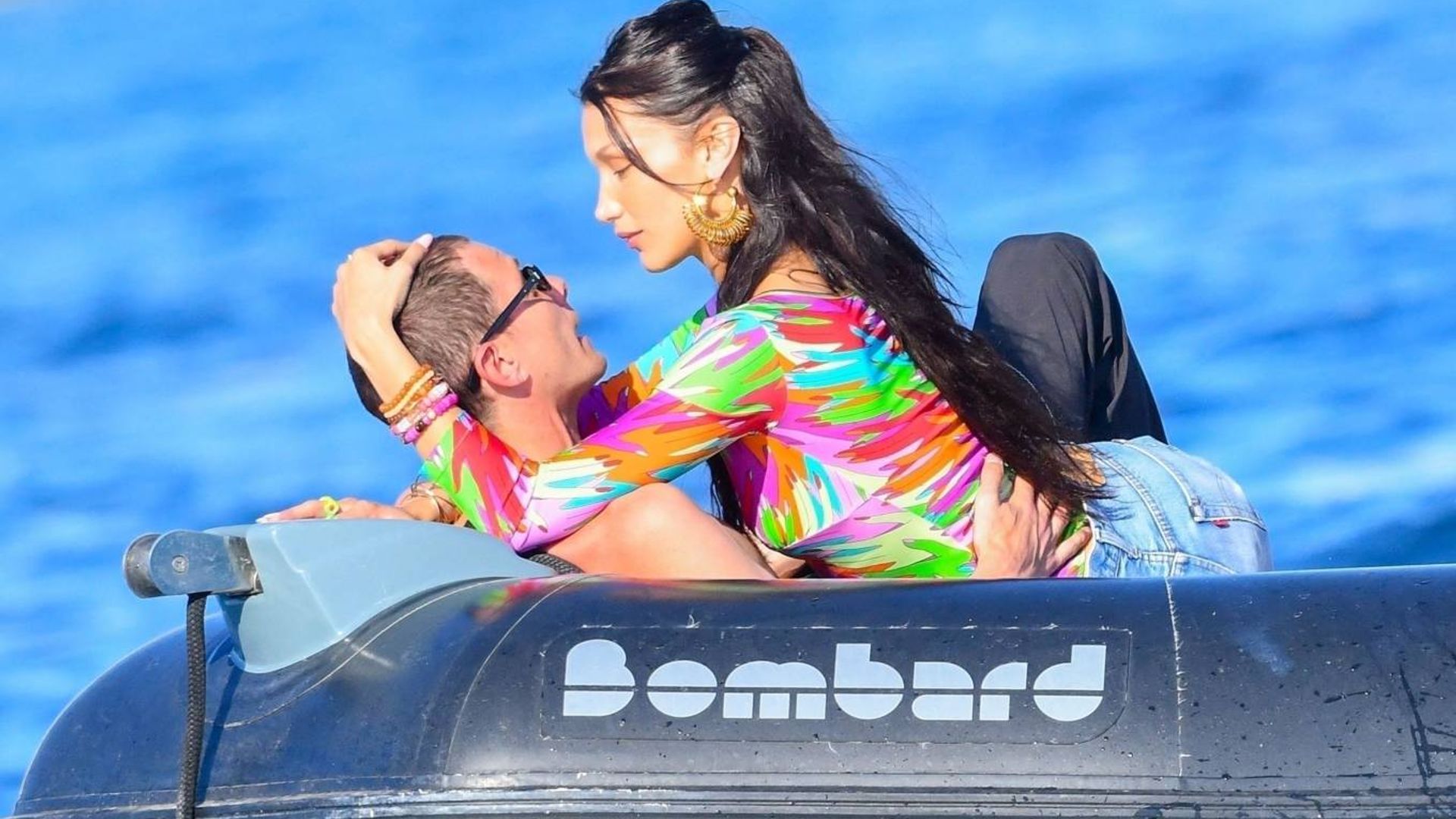 Yet, in 2022, during Paris Fashion Week, Bella officially confirmed her relationship with Marc, which fans saw as a positive sign. It was rumored that after breaking up with The Weeknd, Bella fell into depression and became addicted to drugs. Kalman supposedly helped her overcome both her emotional traumas and addiction. But was everything truly as smooth as it seemed?
Exacerbation of the Illness and a New Breakup
Years before, Bella had spoken openly about her struggle with Lyme disease symptoms, having to undergo periodic IV treatments, and her mental health issues. "I know what it's like not wanting to get out of bed due to bone pain, fatigue, and feeling this way for several days in a row," the supermodel remarked. "I often don't want to socialize or be around people because the anxiety caused by this brain fog just isn't worth it."
Recently, her illness worsened, and this became one of the reasons for her breakup with Marc. "They were deeply in love, but ultimately, the relationship ran its course, and they decided to end it. Bella is a delightful person but struggles with the pressures of fame. She has been trying to take care of herself since they broke up... Her split with Marc was amicable, and she's always been one to speak openly about personal matters," an insider mentioned.
Bella decided to take a break from her career to focus on her health. However, rumors spread that she needed rehab due to problems with alcohol and drugs, not Lyme disease. Those close to Hadid vehemently denied these rumors, stressing that she had given up alcohol completely by spring.
Despite the challenging period, the model is confident that she'll soon get back on track and overcome all hardships. "I'm okay, there's nothing to worry about. I wouldn't change a thing about my journey. If I had to go through all of it again to get to this very moment, right here with all of you, I'd do it in a heartbeat. It has made me who I am today," Bella reassured her followers.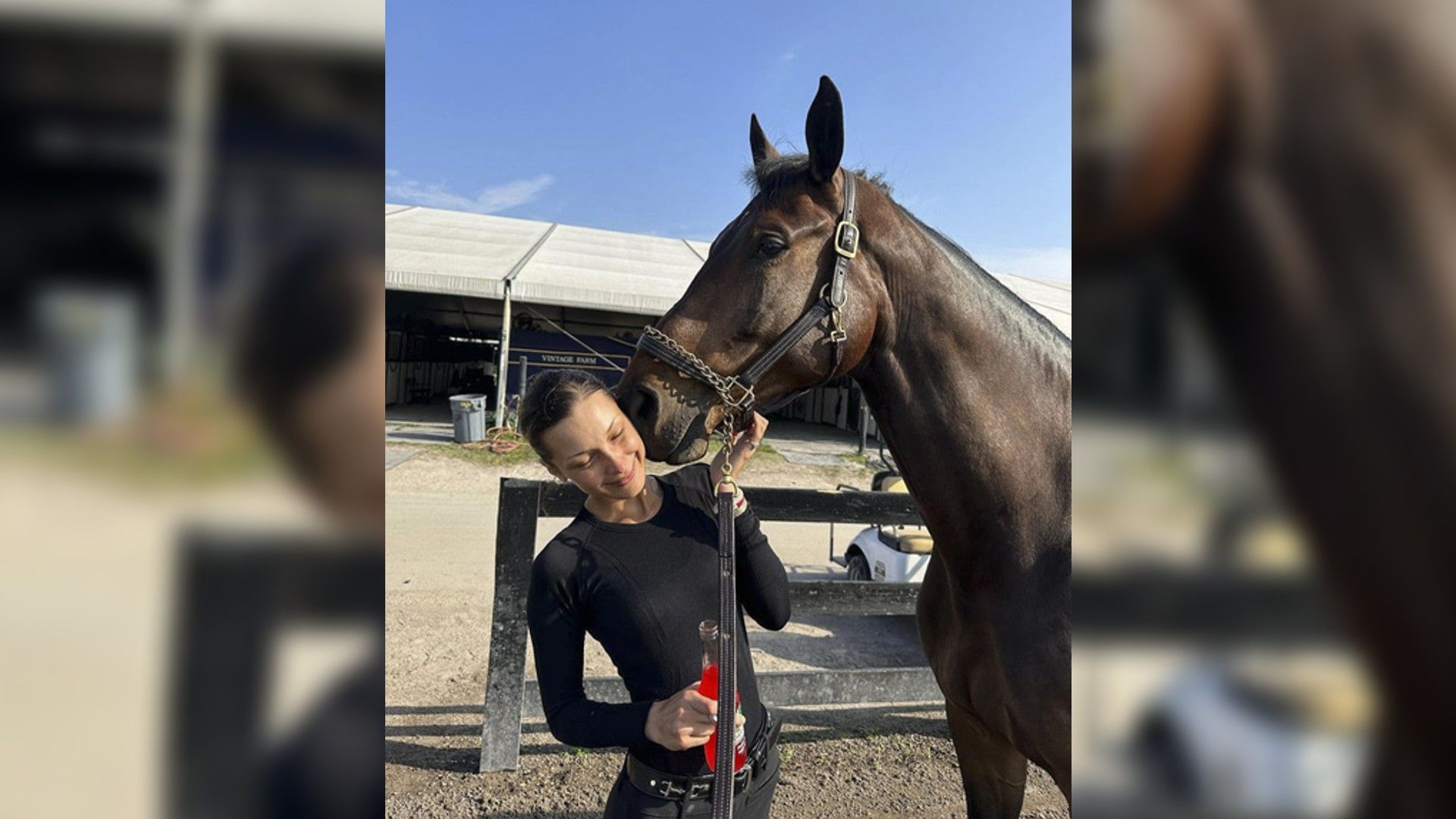 "The universe works in the most painful and beautiful ways, but I must say, if you're struggling, things will get better. I promise to stay strong, believe in myself, and hope for the best, and then the clouds will begin to part. I am profoundly grateful for these 100 plus days of treatment, nearly 15 years of unseen sufferings — it's all been worth it," Bella assured her fans.

On October 9, 1996, in the family of Dutch model Yolanda van den Herik and Palestinian billionaire Mohamed Hadid, a daughter named Isabella was born. Mohamed had two daughters from a previous marriage, Marielle and Alana, and Yolanda later gave him a son, Anwar, and a year before Bella's birth, a daughter, Gigi, who is now a renowned model.