Actress Deborra-Lee Furness was 41 when she married 27-year-old
Hugh
. Becoming a mother at this age is not easy. Realizing this, the couple immediately began working on conception.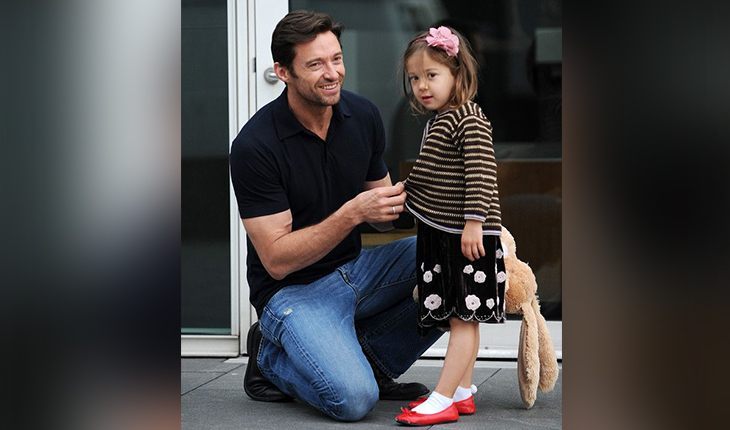 However, all efforts were in vain – Deborra-Lee suffered several miscarriages. Then the couple decided to adopt a child. According to the actor, he and his wife had already planned to become foster parents one day, so the decision was the easiest in their lives. So in the star family appeared Oscar Maximilian (2000) and baby Ava Eliot (2005).
The actor treats his children with great trepidation, and this is mutual. Ava adores her father, but his rampant popularity worries the girl. She once forbade the actor to attend her ballet lessons, because all the attention of the teachers and students was focused only on Hugh.
It was important for Wolverine and his wife to adopt mixed-race children. "Many people prefer to take children from the shelter who look like them. To be honest, it was never a problem for deb and me," Jackman says. There are rumors that the star couple is thinking about a third child. We will follow the news from the life of the popular actor and be sure to tell you about the happy event if it still happens. In the meantime, you can look at other Hollywood "daddy's daughters" in photo collection from editors of Zoomboola.

Hugh Jackman always wanted to become a father, but to give birth to their children with his wife and did not work out.