David Bowie – Zoolander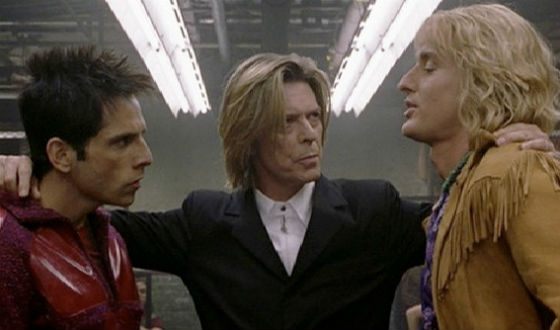 Ben Stiller
's third directorial project Zoolander featured a whole heap of celebrities, appearing as themselves. Movie was graced by actress
Winona Ryder
, singer Gwen Stefani and even Donald Trump. However, the argument between characters of Stiller and
Owen Wilson
with David Bowie is considered to be the most noticeable and fun piece.
Glenn Close – Hook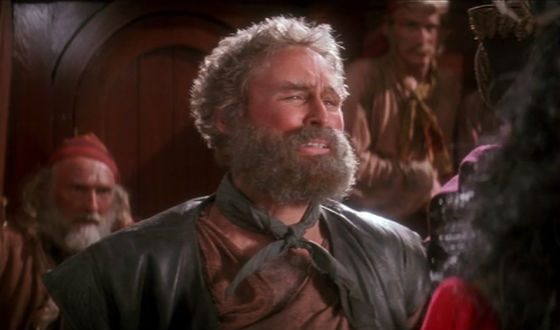 Glenn Close
was already a world famous superstar when
Steven Spielberg
decided to create his own version of Peter Pan story starring
Robin Williams
. She appeared as a Gutless, male pirate, thrown into the chest full of scorpions for his lack of faith in Captain Hook's (
Dustin Hoffman
) leadership.
Madonna – Die Another Day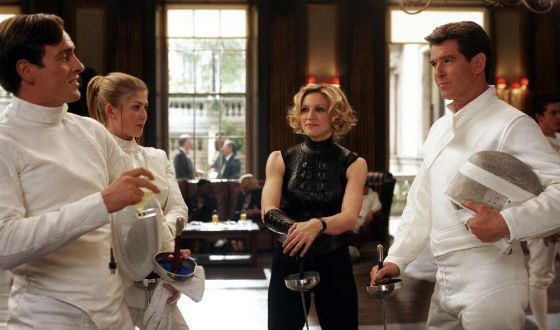 Madonna
not only performed the title song to the James Bond franchise movie Die Another Day, starring
Pierce Brosnan
, she also made a cameo appearance in it. Despite the episode being memorable, her appearance was not credited in movie.
Matt Damon – Unsane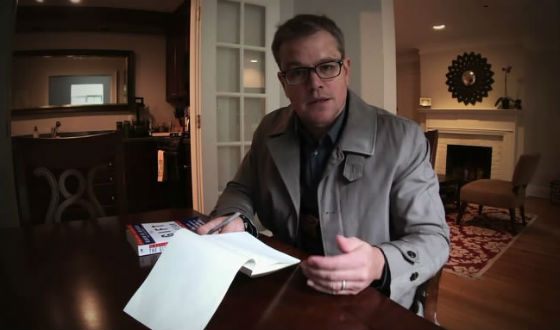 Matt Damon
really likes making cameo appearances in various movies. He was absolutely delighted to be invited by his friend Steven Soderbergh to show up in episodic role in his thriller Unsane. In the middle of a movie Damon comes to the house of movie's main protagonist Sawyer (Claire Foy) as a detective.
Stan Lee – Ant-Man and the Wasp
Stan Lee enjoyed appearing in short fun episodes in his movies. It's hard to imagine Marvel Cinematic Universe without his bright cameos. His last appearance happened in Ant-Man and the Wasp, where he portrayed an old man, angry at his car being shrunk be the Wasp; Lee drops a cheerful line of, "Well the '60s were fun, but now I'm paying for it."
Brad Pitt – Deadpool 2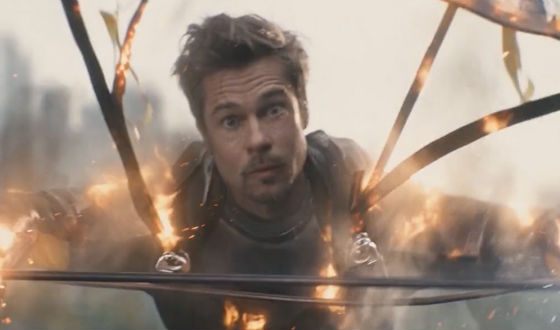 The appearance of the Vanisher, invisible and deliberately mute hero is one of the most terrific moments in whole film. He joins the X-Force team of superheroes in order to save the Firefist (Julian Dennison). During the plane crash the Vanisher jumps from the plane and lands right onto the power lines. He is hit by the deadly electricity discharge and becomes visible for a brief moment of time which is just enough to recognize renowned
Brad Pitt
as the Vanisher.
Steven Hawking – The Big Bang Theory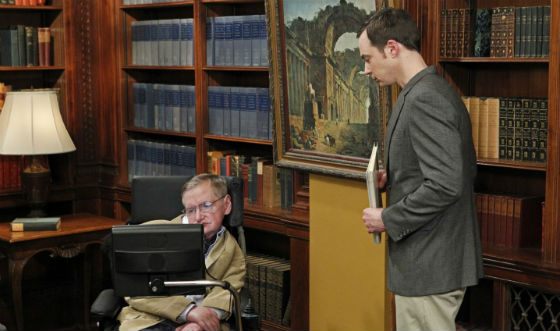 Despite his severe health condition, Steven Hawking, one of the greatest and well respected scientists of our time, was able to retain his awesome sense of humor and liveliness. He voiced over himself in cartoon form for episodes of The Simpsons and Futurama; in 2012 he appeared in one of the episodes of cult TV series The Big Bang Theory.
Pamela Anderson – Borat
Hilarious comedy movie Borat, produced by Sacha Baron Cohen with him as a main protagonist, is filled with exciting characters and plot twists. One of them is clearly the fan-favorite cameo appearance of
Pamela Anderson
portraying herself and Borat's main love interest.
Hugh Jackman – X-Men: First Class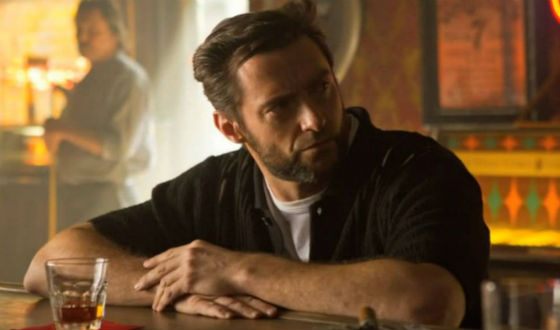 Marvel movies are famous for multiple references to one another, that's why the episodic appearance of at first glance surprising characters is nothing to write home about. Obviously,
Hugh Jackman
's Wolverine is a different story; he is one of the most influential and important characters in the whole X-Men franchise and the main protagonist in Days of Future Past, but his unexpected scene in X-Men: First Class served as a pleasant surprise for viewers.
Bill Murray – Zombieland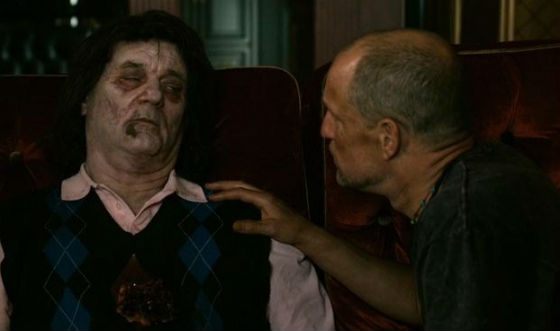 It's quite a mystery how Bill Murray chooses movies to star in, but this one is really surprising and almost feels spontaneous. Despite this, Murray's cameo appearance is probably the most hilarious moment in whole Zombieland movie. His LA estate, sudden shotgun shot and a bunch of catchy phrases turned into quotes are the highlight of the movie.
Matthew McConaughey – The Wolf of Wall Street
Everyone who saw The Wolf of Wall Street remembers bursting with laughter watching the dialogue between

Matthew McConaughey

and

Leonardo DiCaprio

. Former teaches young broker about the savage world of stock trading industry, shamelessly showing his affinity to drugs and alcohol as well as hums his money chant mantra song.

Cameo is bright episodic role, usually performed by a renowned actor or some kind of a celebrity. To make a cameo doesn't necessary equate with appearing as yourself; sometimes it's just a brief role or piece of performance, enhanced by the popularity of a person. Many directors, such as Alfred Hitchcock and Quentin Tarantino, developed quite a habit of making cameos in their movies. Here we decided to compile a selection of the coolest cameos in movies.