In the crowd, you can see not only ordinary citizens of America but also celebrities, which fans are more accustomed to seeing on movie screens and red carpets.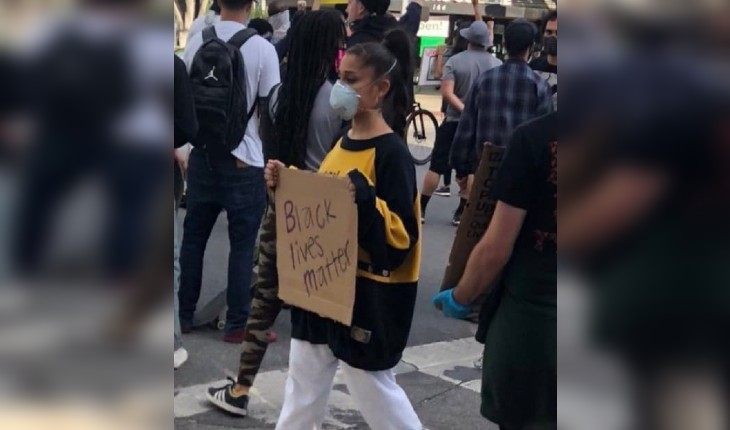 Among the stars who are not indifferent to racial problems, one can distinguish

Ariana Grande

. The singer published and told about how her day went at the rally. According to Ariana, she along with her associates chanted slogans in Beverly Hills and was "passionate and loving".

Emily Ratajkowski

and rapper Machine Gun Kelly also did not stand aside. They went to protests with posters and high-profile slogans "Silence is betrayal" and "Dismantle power structures of oppression".

Singer Tinashe also came out to protest. The girl posted a photo from the scene where a friendly crowd was walking along the street with posters and noted that the media did not want to see peaceful protests, exposing everything that was happening in a very negative light.

Among the celebrities who actively supported the protests of #BlackLivesMatter, can be listed

Nina Dobrev

,

Megan Fox

, and

Shawn Mendes

. By the way, many other stars also approved the protests of #BlackLivesMatter, however, they participated in them in a slightly different way - they posted propaganda posts on Instagram. The stars that passively supported the protest included

Billie Eilish

, Eva Longoria,

Snoop Dogg

, and

Justin Bieber.

The #BlackLivesMatter's annual anti-racist appearances reached incredible proportions in 2020 due to the murder of George Floyd by the police in Minneapolis. Every day, thousands of protesters take to the streets to uphold the rights and freedoms of African Americans.