Biography of P!nk
P!nk, an illustrious American pop-rock vocalist, songwriter, actress, stands among the most sought-after and best-selling songstresses worldwide. Virtually each of her albums achieves platinum status, with her music often dictating global trends in the pop scene.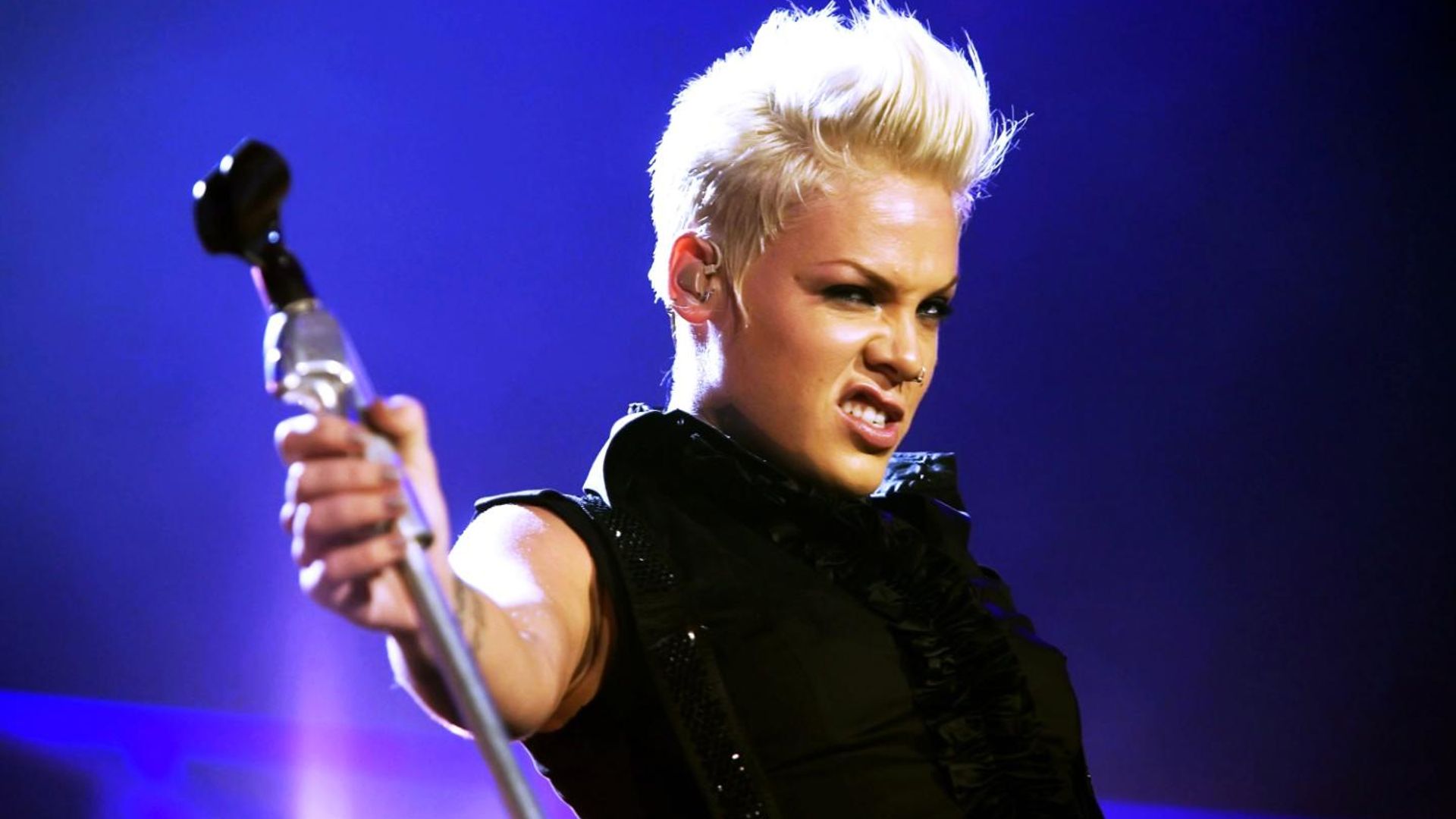 P!nk seizes the spotlight not merely with her music, but with her vivid, audacious persona. Her performances invariably feature intricate dance arrangements and acrobatic feats in which she actively participates.
Childhood and Youth
P!nk (real name: Alecia Beth Moore Hart) first graced the world on September 8, 1979, in Doylestown, Pennsylvania. Her mother served as a nurse in an emergency department, while her father worked in the insurance sector. P!nk's father, of Irish and German descent, practiced Catholicism, and her mother boasted Jewish ancestry with Lithuanian and German roots. When P!nk was just ten years old, her parents underwent a divorce.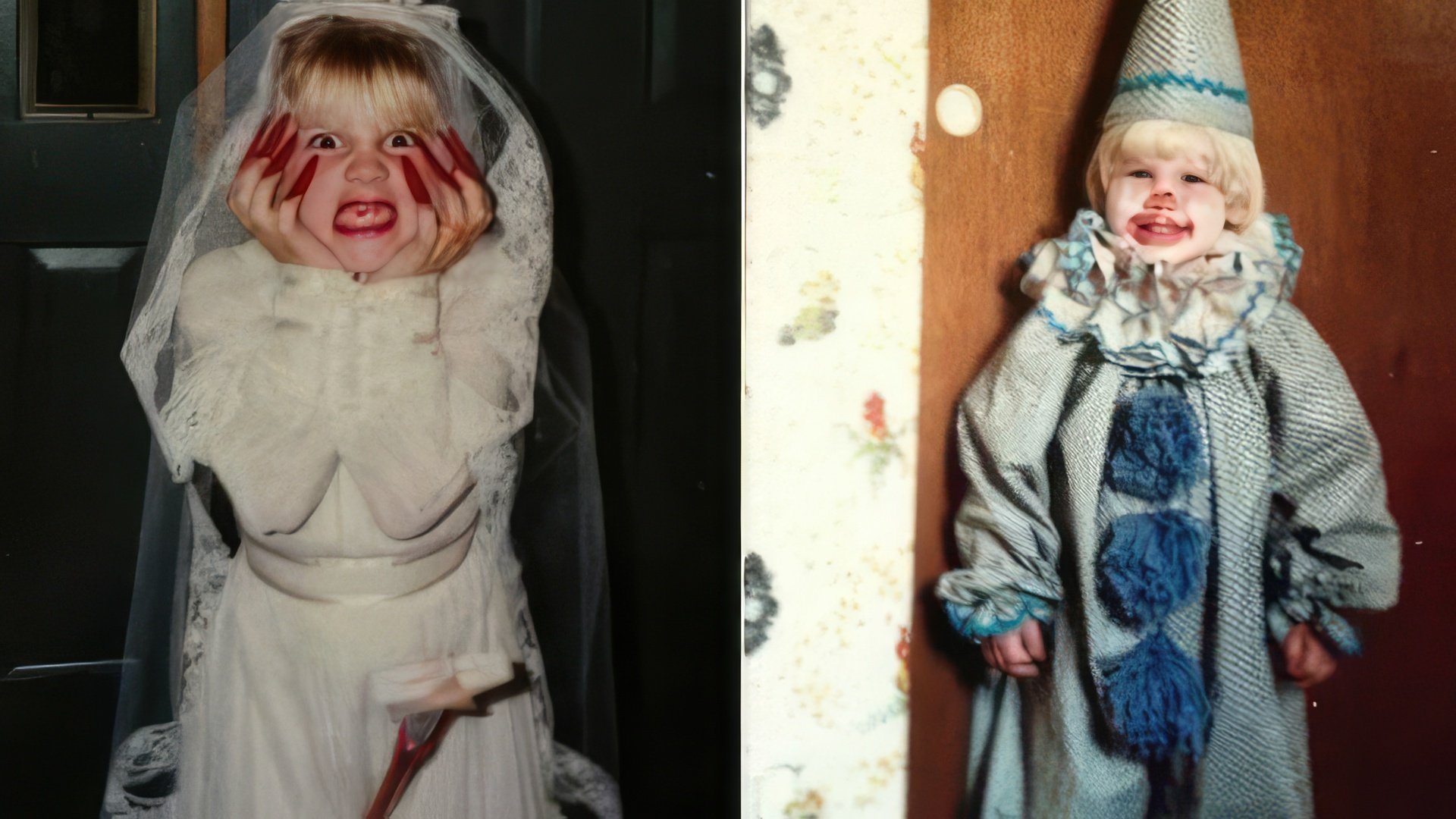 From a young age, Alecia was distinguished by a robust and resonant voice. As a high schooler, she started performing with the band Middleground, which quickly dissolved after failing to secure the title of 'best group' in a contest. As a teenager, P!nk penned verses, which her mother described as "introspective, somber, and profoundly deep, bordering on neurotic."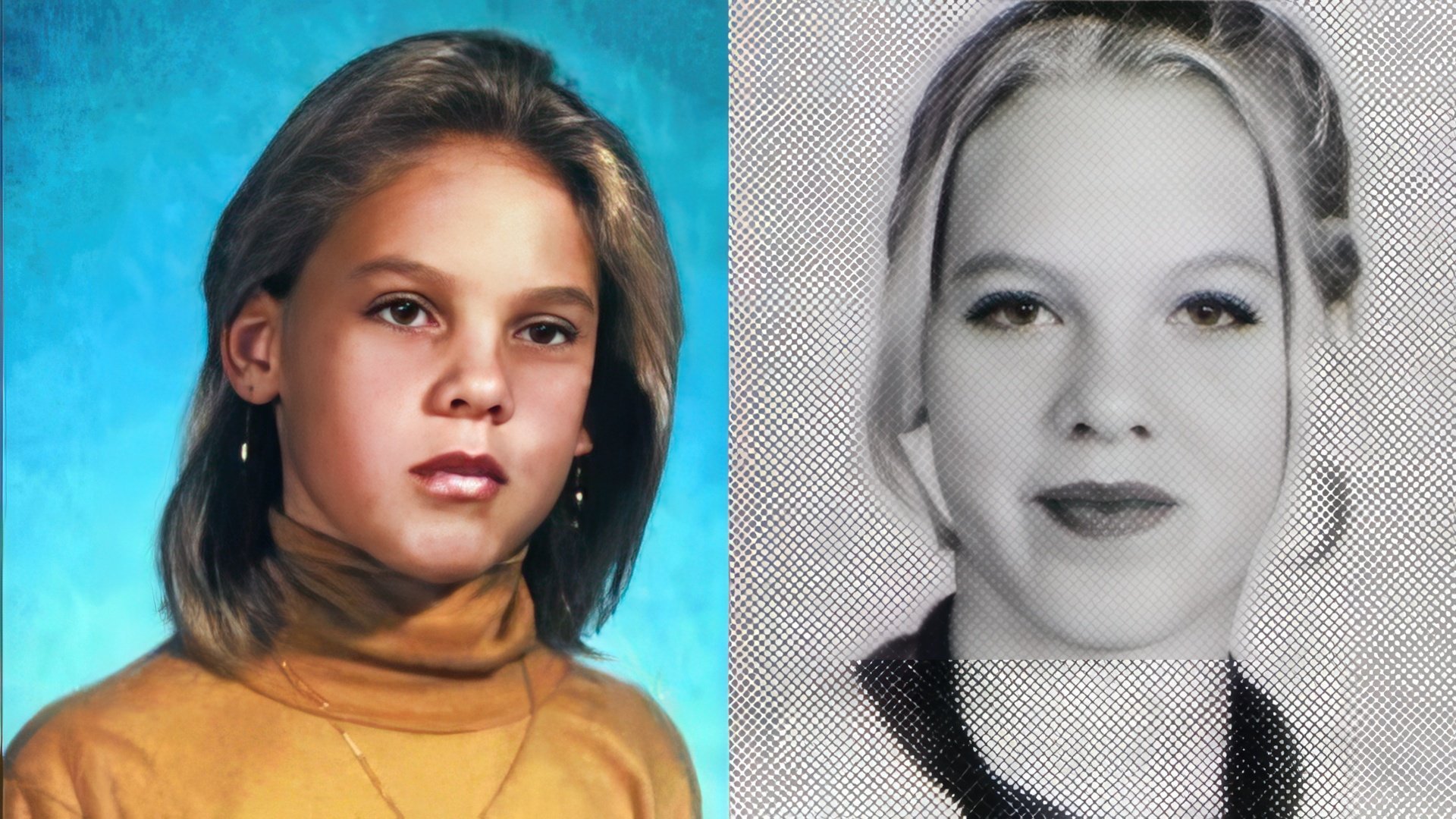 She started gracing the stages of clubs around the age of 14. It was roughly during this period that she adopted her official pseudonym, P!nk – a name that her friends had been calling her for some time. The songstress revealed that she acquired her unusual moniker in honor of Mr. Pink, a character in Quentin Tarantino's "Reservoir Dogs" (1992), portrayed by Steve Buscemi. Later, the artist confessed that her youth was "exceptionally adventurous": she indulged in skateboarding, was enthralled by hip-hop, held a keen interest in rave culture – she never shied away from taking risks.
Music Career
At 16, P!nk and two of her friends established an R&B group called "Choice". A copy of their inaugural song, "Key to My Heart," was sent to LaFace Records in Atlanta. After the producer flew out personally to witness the girls' performance, they were offered a contract. The fledgling singers moved to Atlanta and promptly recorded an album, which, however, never saw the light of day. Still, their lead song, "Key to My Heart," was featured on the soundtrack for the 1996 film "Kazaam," directed by Paul Michael Glaser.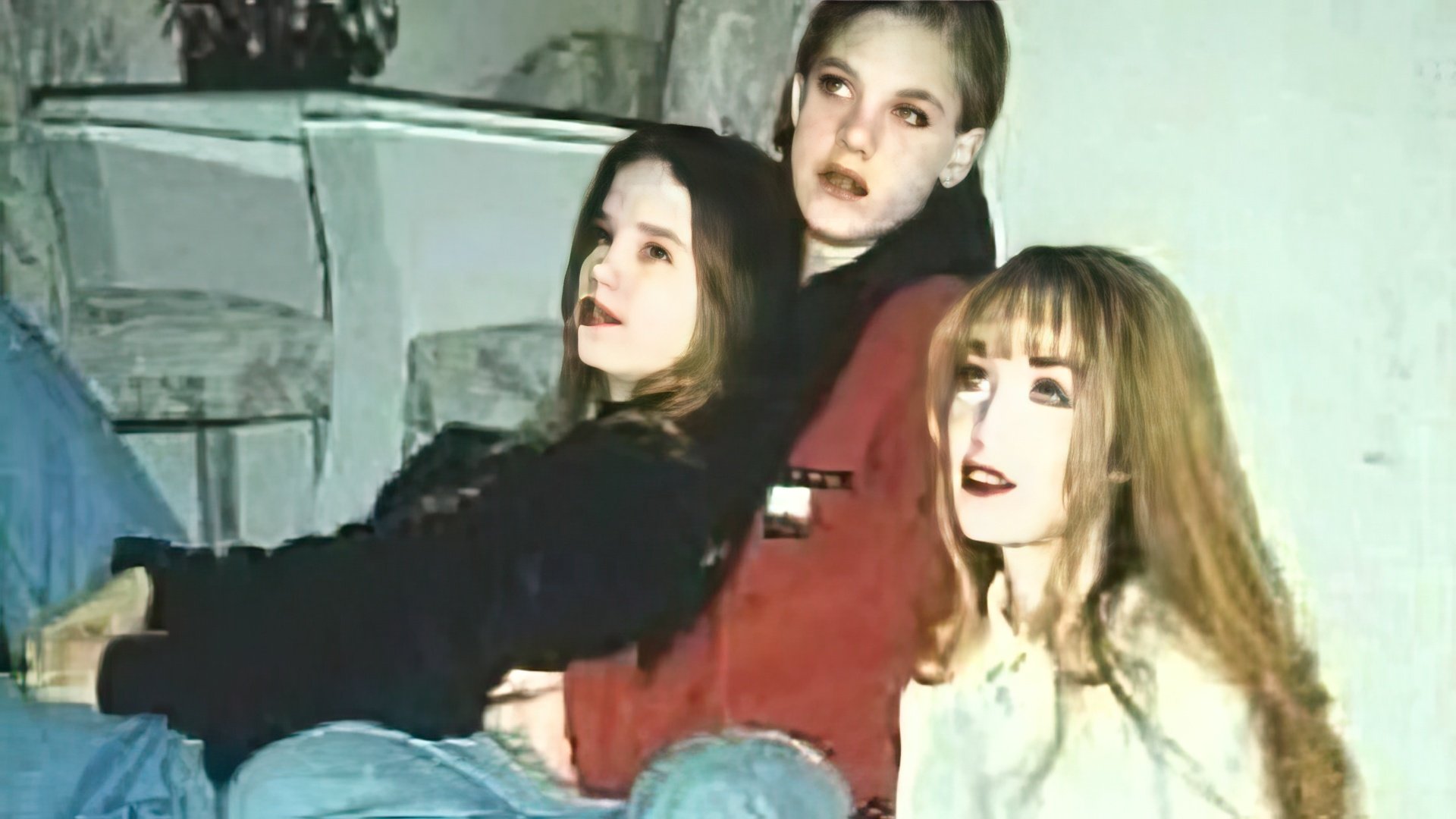 At a certain juncture, the producer presented P!nk with a choice – either she embarked on a solo career or she could return home to pursue her interests. In 1998, "Choice" disbanded, and P!nk commenced work on her debut solo album. Her inaugural track "There You Go," released in February 2000, instantly secured the 7th position on the Billboard Hot 100 chart, and also ranked among the top ten tracks in Australia, New Zealand, and the UK. Her debut album, "Can't Take Me Home," swiftly garnered a fan base, with "Most Girls" being the next hit. In 2001, P!nk, alongside Christina Aguilera, Mýa, and Lil' Kim, performed a cover of "Lady Marmalade," which was featured on the soundtrack of Baz Luhrmann's musical film "Moulin Rouge!" starring Nicole Kidman and Ewan McGregor.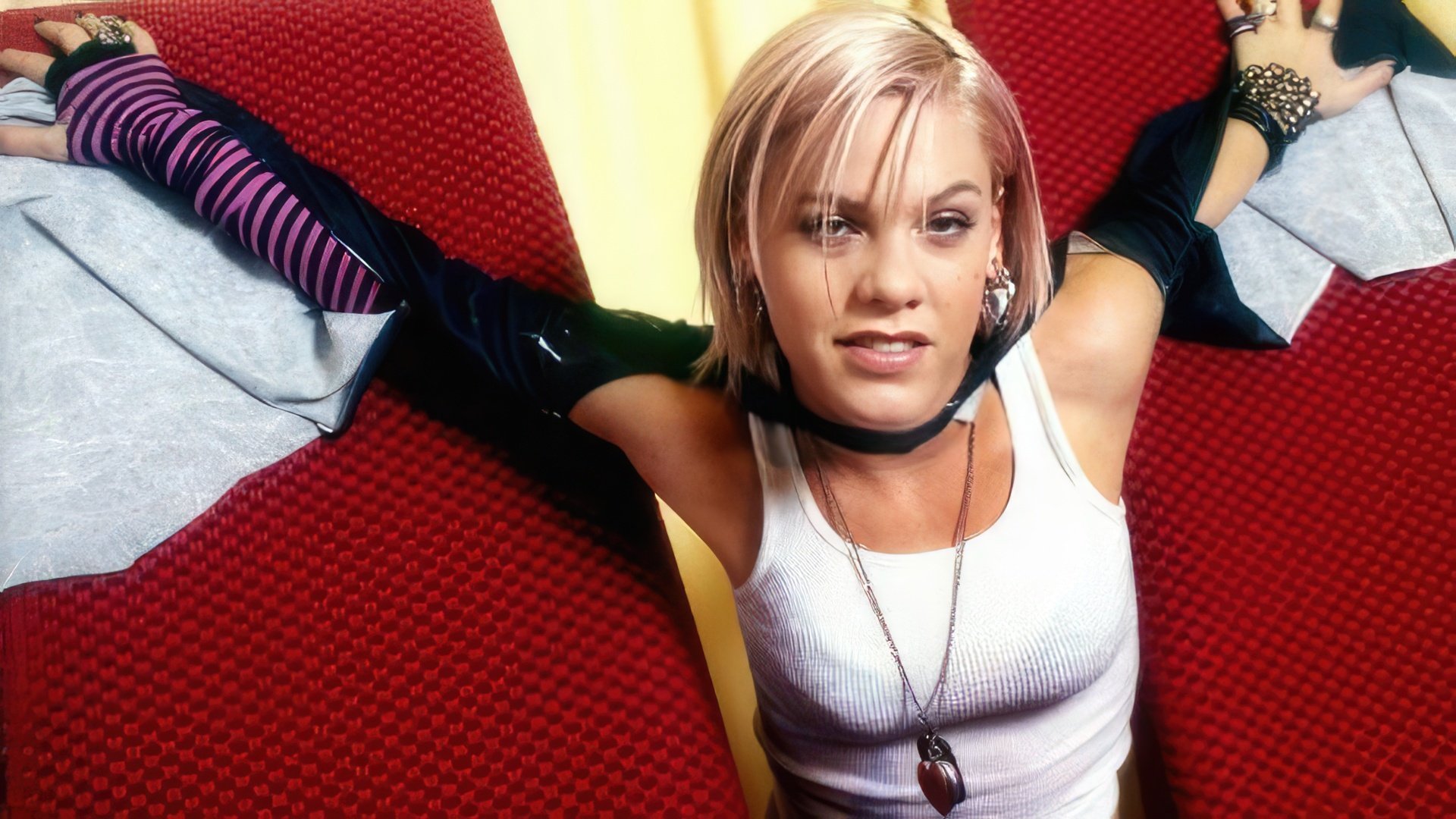 The blossoming artist's success was further boosted by the release of a vibrant and candid music video, which was incessantly broadcast on all music channels, and subsequently honored with an MTV Video Music Award in the "Video of the Year" category. During this period, P!nk dedicated significant effort to her second album, "M!ssundaztood." She was determined to not be pigeonholed as a mere pop singer, resulting in the album's inclusion of audacious tracks such as "Get the Party Started" and "Don't Let Me Get Me," along with the lyrical song "Family Portrait." Upon the album's release, P!nk found herself at the zenith of her popularity—her songs topped the music charts in English-speaking countries, her albums sold millions of copies, and she clinched the World Music Award for the "Best Selling American Pop/Rock Female Artist." In 2002, she embarked on a monumental tour across America, Europe, and Australia, while also performing several concerts as part of rock artist Lenny Kravitz's US tour.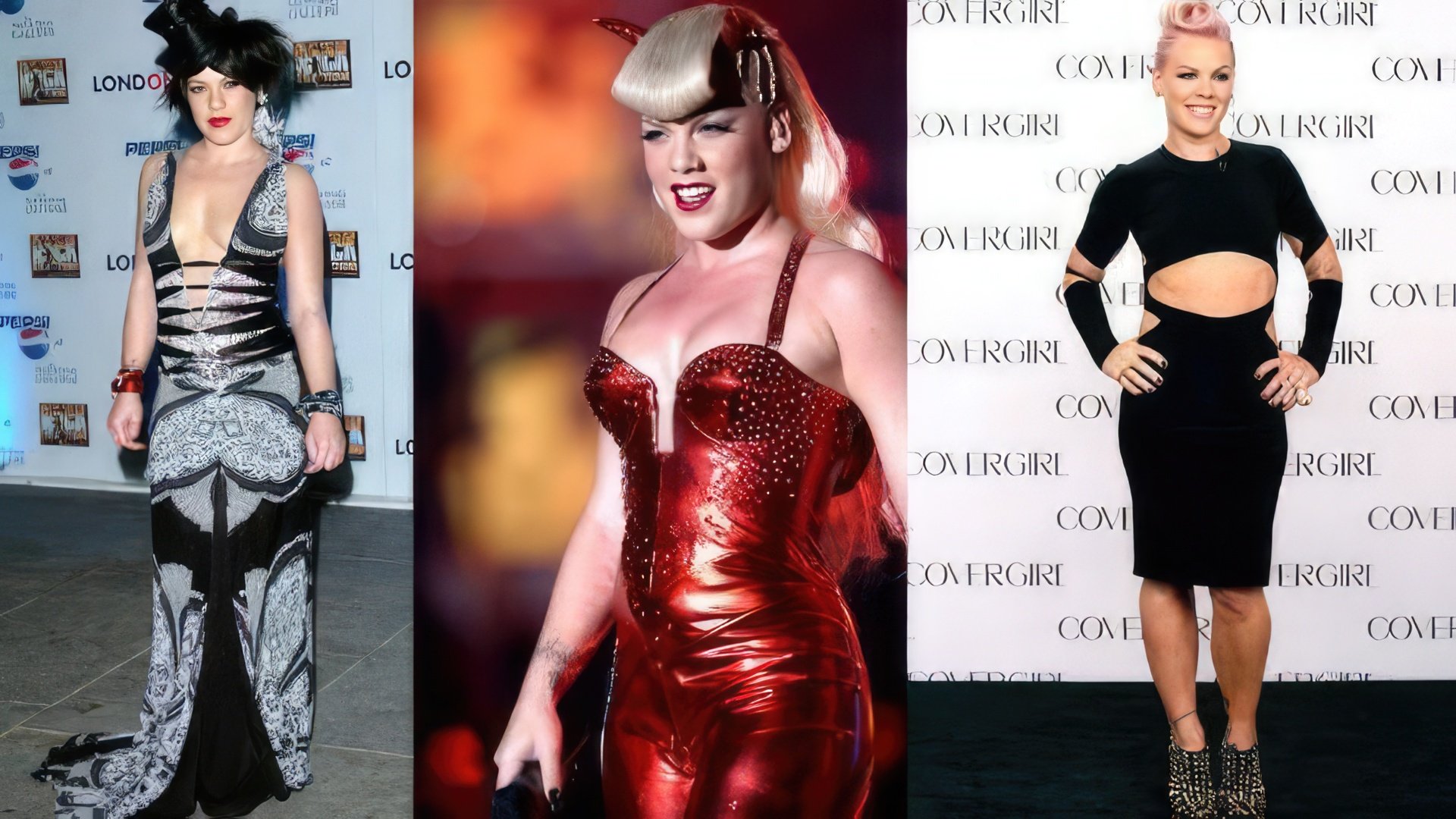 From 2003 to 2006, P!nk released two successful albums, "Try This" and "I'm Not Dead." She recorded the soundtrack for the action-comedy film "Charlie's Angels: Full Throttle," won several awards (including two Grammys for the songs "Stupid Girls" and "Trouble"), embarked on a world tour, and recorded collaborative tracks with Justin Timberlake, Annie Lennox, and singer Natalia.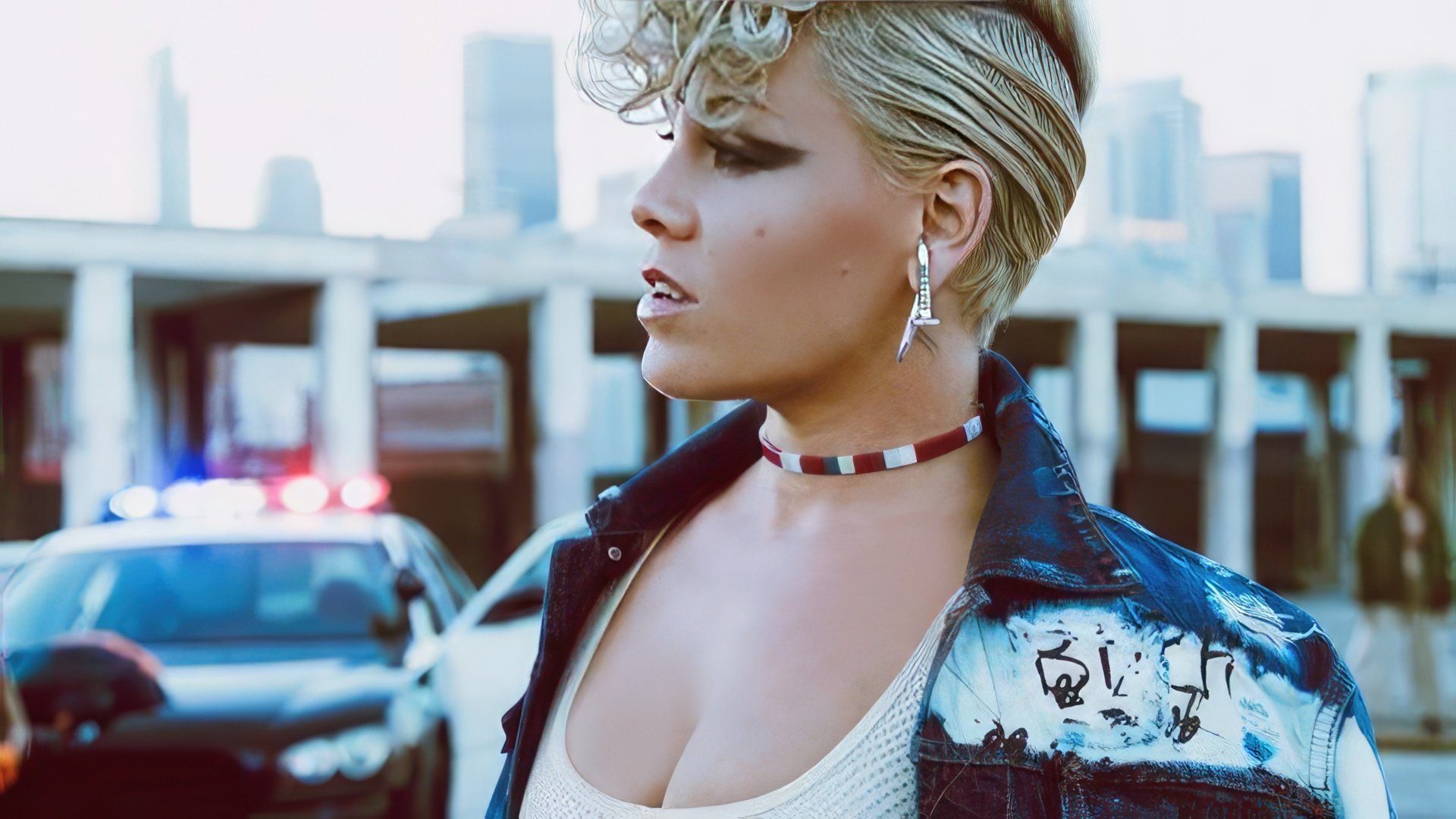 Between 2008 and 2012, the singer unveiled two additional albums—"Funhouse" and "The Truth About Love"—which were equally successful and commercially lucrative, earning P!nk another round of Grammy Awards. In 2014, P!nk and Dallas Green, the vocalist of City and Colour, combined their talents to form the duo "You+Me" and released a collaborative album named "Rose Ave." This album debuted in fourth place on the Billboard 200 and topped the American Folk chart. Also, P!nk made cameo appearances in the comedy "Get Him to the Greek" as the lover of fictional singer Aldous Snow (Russell Brand) and in the comedic drama "Thanks for Sharing," where she had one of the lead roles.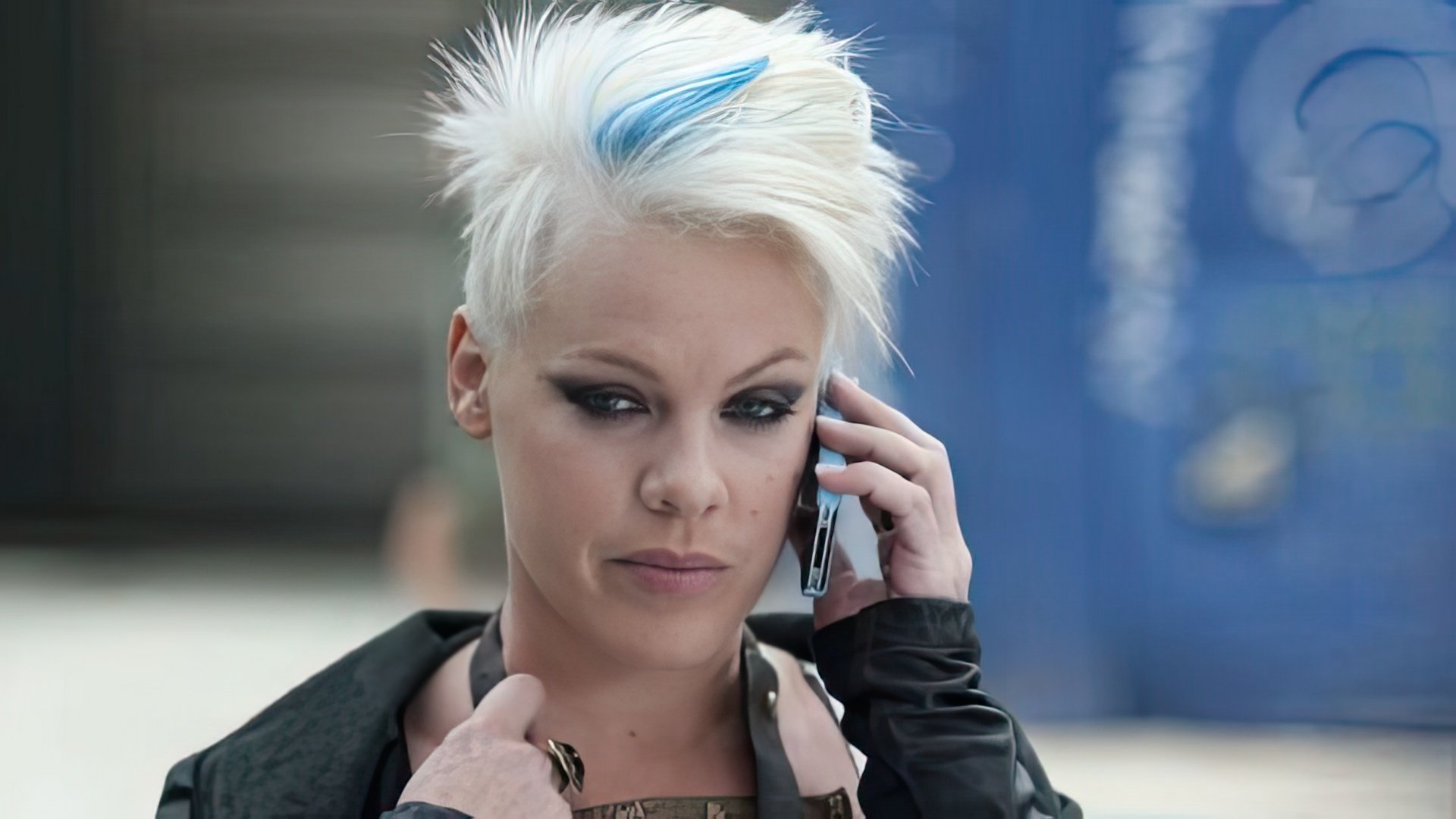 In 2015 and 2016, P!nk featured in the biographical film "Janis: Little Girl Blue" about the life of Janis Joplin and the musical drama "Popstar: Never Stop Never Stopping."

In October 2017, P!nk released the album "Beautiful Trauma," which marked her decisive foray into dance-pop. Channing Tatum starred in the music video for the album's title track, where he and P!nk exchanged clothes. In early March 2018, P!nk embarked on her seventh concert tour, the Beautiful Trauma World Tour, which lasted until September.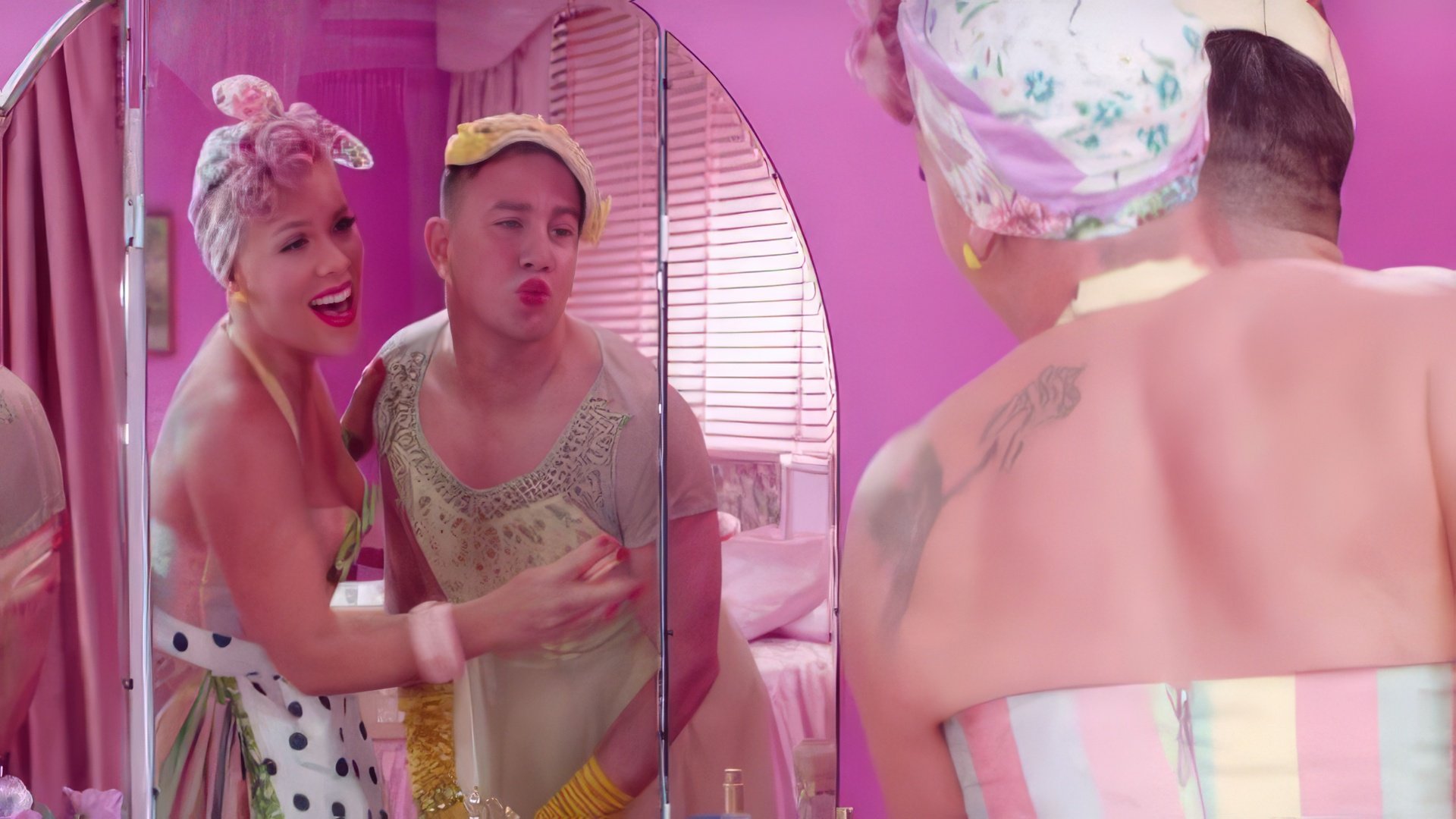 In April 2019, P!nk unveiled her eighth studio release, "Hurts 2B Human," which included 13 new tracks. The album generally received positive reviews from critics. Music portal Metacritic rated the new album at 71 out of 100. In the spring of 2020, amid the coronavirus pandemic, the singer announced that she and her three-year-old son Jameson had contracted COVID-19. P!nk promptly had both herself and her child tested, and the illness was detected. Later, P!nk disclosed that her family had a tough time battling the disease. Consequently, she donated half a million dollars to the Temple University Hospital Fund in Philadelphia and a COVID-19 crisis fund.
Personal Life of P!nk
In 2001, P!nk met professional motocross racer Carey Hart in Philadelphia, and sparks flew between them right away. In June 2005, P!nk proposed to Hart during the "Mammoth Lakes" motocross race. She wrote on a pit board, "Will you marry me? I'm serious!" When Hart saw these words, he immediately pulled off the track to approach his beloved, but P!nk insisted that Carey finish the race because she "didn't want to marry a loser."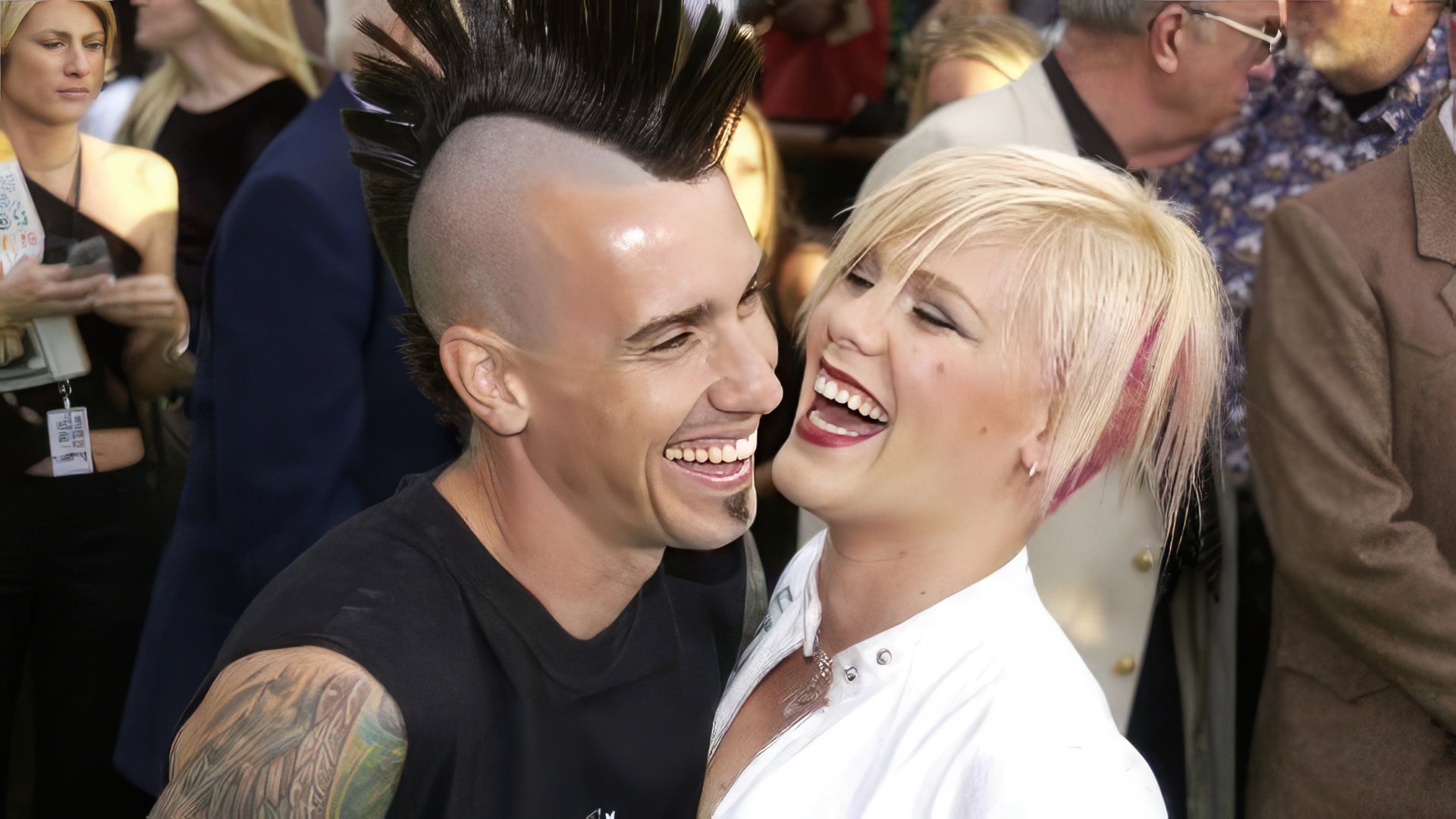 P!nk and Carey married in Costa Rica at the beginning of 2006. Two years after their wedding, the couple separated, but in February 2010, P!nk confirmed that she and Hart had reconciled. Soon after, Hart appeared in P!nk's music videos for songs like "Just Give Me A Reason," "True Love," and "Just Like Fire."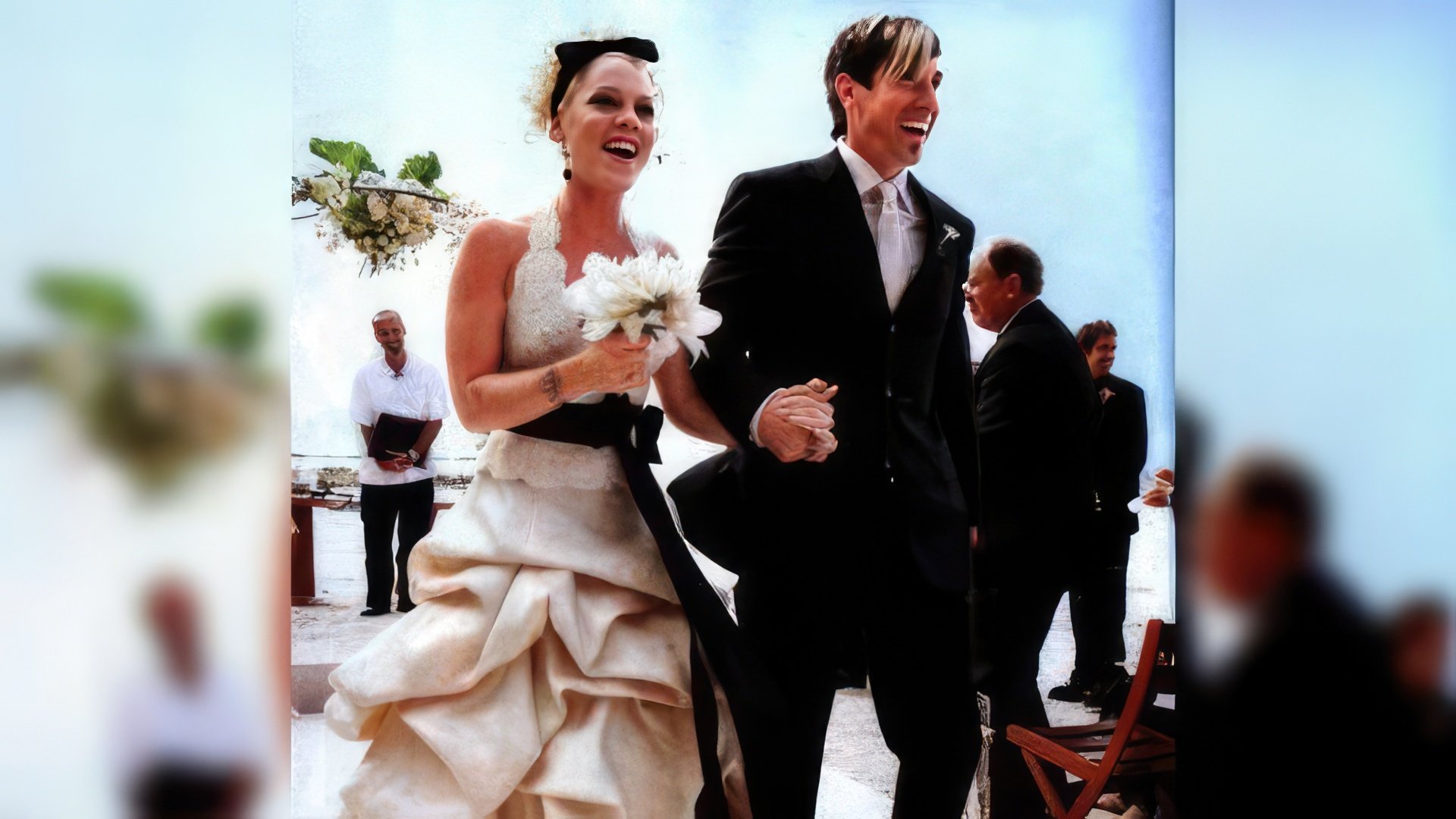 In June 2011, P!nk gave birth to her daughter, Willow Sage. In December 2016, her son, Jameson Moon, was born.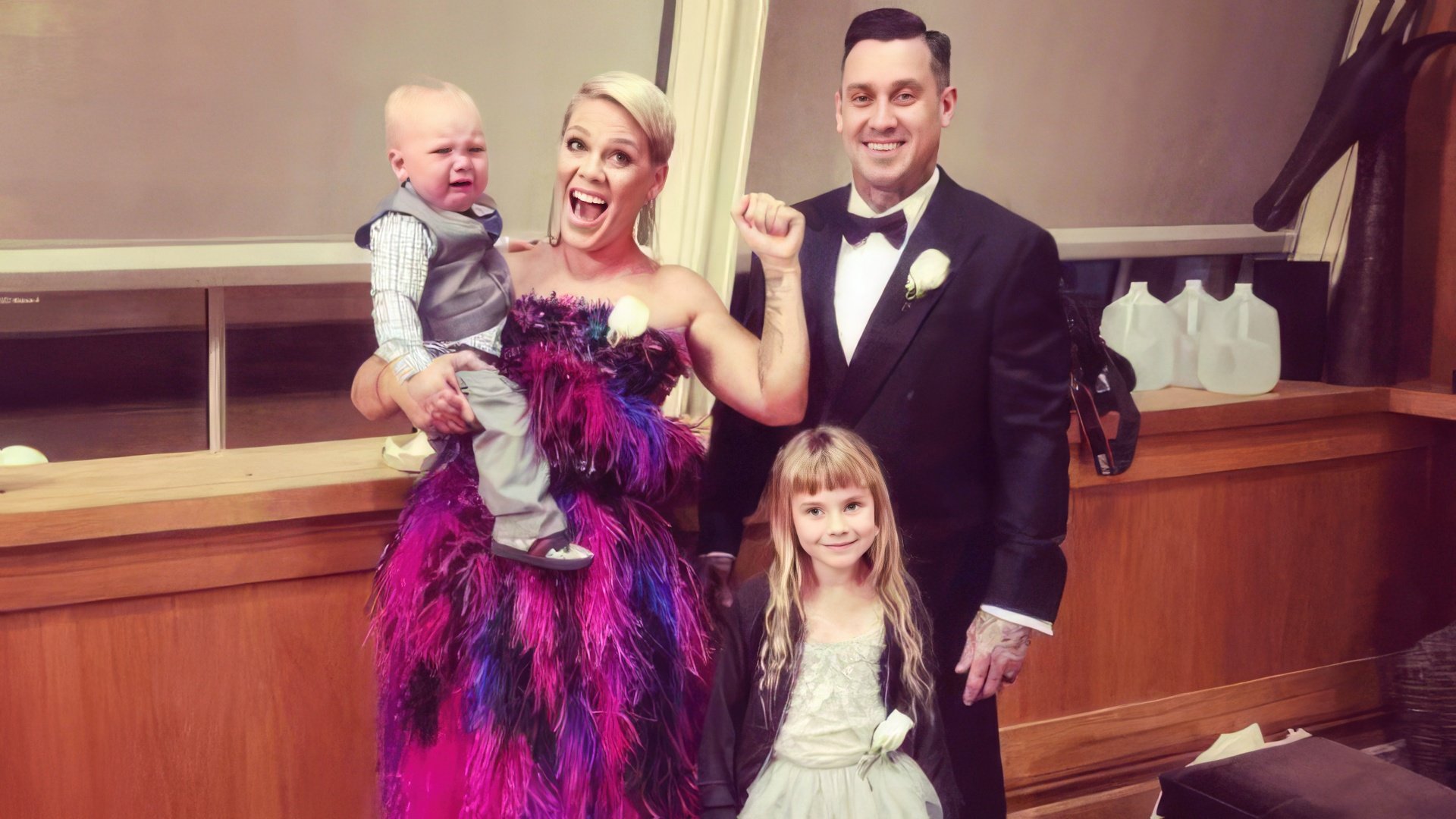 P!nk's idols include Madonna and Janis Joplin. According to the singer, she used to think as a child that she was Madonna's daughter.

In 2013, P!nk made it to the Forbes list of highest-paid musicians - her income was around 32 million dollars.
P!nk Now
In February 2023, after a four-year break, P!nk released her ninth album "Trustfall". It included 13 new compositions. However, for some reason, she did not include her 2022 protest single "Irrelevant", which celebrated the fight for women's rights and mocked internet trolls with whom P!nk constantly deals.
Press Ctrl+Enter If you find a mistake