Arnold Schwarzenegger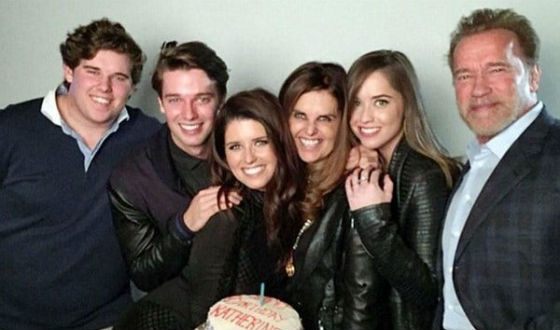 Ex-Governor of California and renowned terminator was once married on USA President's niece Maria Shriver, who gave birth to four his children – two girls and two boys. A few days before their silver wedding anniversary,
Arnold
made her a confession that he also has a son born out of marriage more than 10 years ago. This fact of unfaithfulness caused the separation of, by the looks of it, incredibly close-knit and strong family.
Pierce Brosnan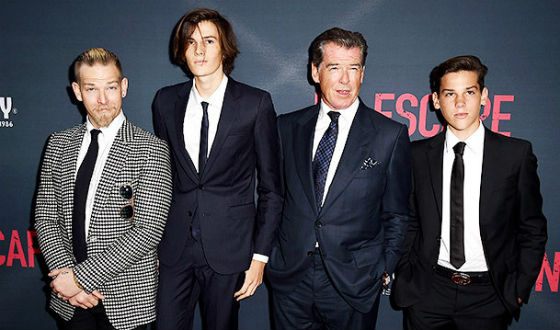 Despite his image of ultimate seducer,
Pierce Brosnan
is pretty conservative in anything related to his personal life, especially compared to some of his fellow actors. Ex-James Bond was married twice and has five children. Currently actor lives with journalist Keely Shaye Smith and raises their two children.
Charlie Chaplin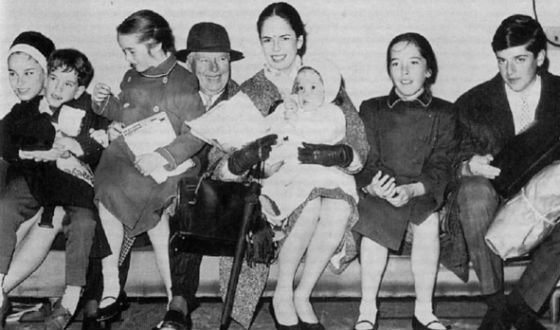 Charlie Chaplin can be considered to be Hollywood record-setter in many fields and the amount of kids is clearly one of them, since he was a father of 11! Eight of them were born in their relationships with truly heroic woman Oona O'Neill, who was around Charlie right until his last days. Older kids followed the footsteps of their genius father but in reality his star genes fully flourished in his granddaughter, Oona Chaplin, well known for her appearance in "Game of Thrones".
Eddie Murphy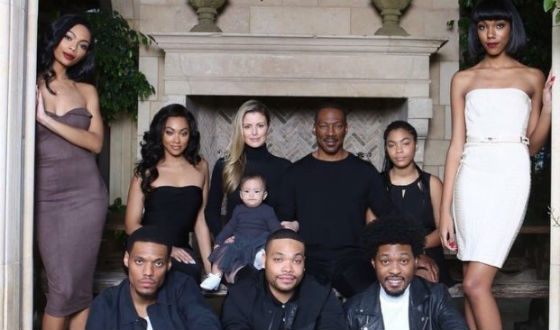 American comedian
Eddie Murphy
can easily reconstruct his famous comedy movie "The Nutty Professor", without leaving his house. Star actor was in a relationship with 5 women and has 10 children. His first child was son Eric, born by his girlfriend Paulette McNeely in 1989; later on Tamara Hood gave birth to another his son Christian. After that Murphy Married famous model Nicole Mitchell, with their union resulting in the birth of 4 daughters: Bria, Shayne, Zola and Bella, as well as son named Miles. Currently Murphy is once again found himself changing diapers to his young daughter Izzy, born by his girlfriend Paige Butcher.
Jude Law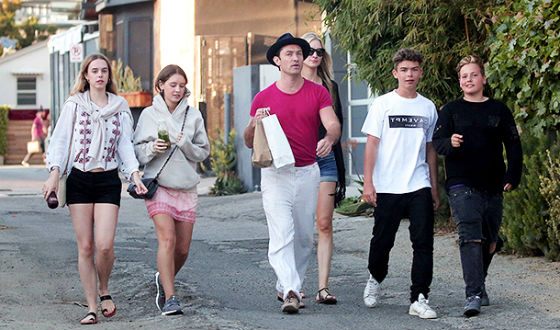 Not long ago
Jude Law
became a father for the fifth time. Mother of this child is Catherine Harding, 23 years old. Other four Law's kids were born in his previous relationships: three of them are from Sadie Frost, and fourth is from Samantha Burke. Even though actor claims that their relationship with Catherine is finished, he is ready to actively take part in future of his child.
Kevin Costner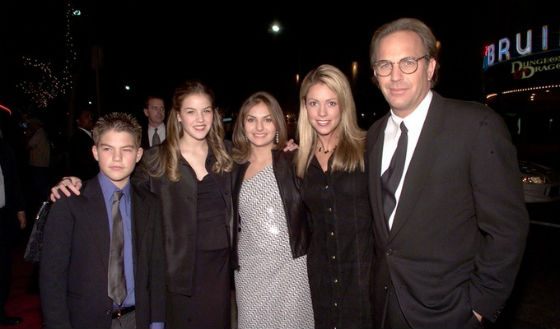 Kevin Costner
and Christine Baumgartner are married since 2004 and have three wonderful children – Cayden Wyatt, Hayes Logan and Grace Avery. This isn't the only Costner's children though, since Kevin was once married to his high school sweetheart Cindy Silva and shares with her three more children. Aside from official marriages, actor has a son from Bridget Rooney, with whom he had short lived affair right after his first divorce.
Mike Tyson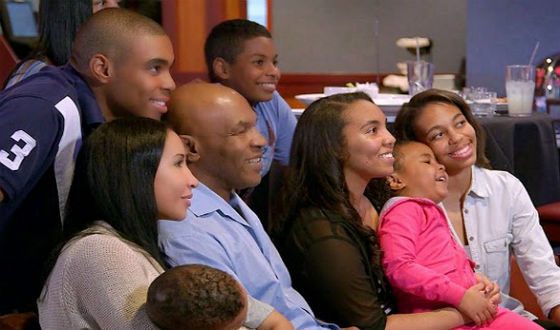 Who would've thought that ex- world heavyweight champion would become a father of seven kids! On this photo Mike Tyson is accompanied with his daughters Mikey and Milan, wife Kiki Tyson and son Morocco, however world most famous boxer has two more children from his third marriage and two more from his previous relationships. Unfortunately, in 2009 one of his daughters tragically died in home incident.
Steven Spielberg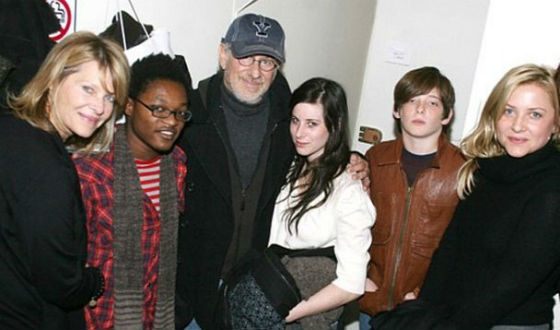 Kate Capshaw's and
Steven Spielberg
's marriage is one of the most long standing in whole Hollywood with the huge amount of children backing up the strength and stability of their family. Couple has two biological daughters and a son, adopted daughter and a son, who was adopted by Capshaw during her first marriage. Spielberg himself also has son Max from his previous marriage with actress Amy Irving.
Gordon Ramsay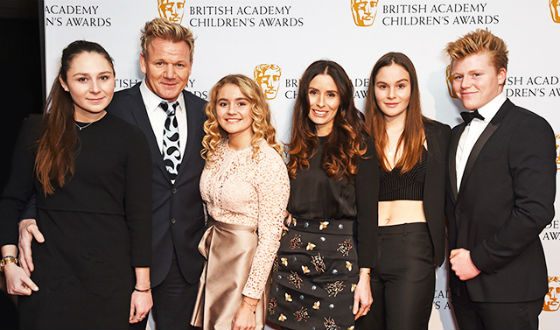 By the looks of it, one of the most famous chefs and restaurateurs is about to build his own little cook army. British master chef Gordon Ramsay already has 4 children apprentices, ready to rock father's kitchen and there is no indication that he will stop any time soon.
Charlie Sheen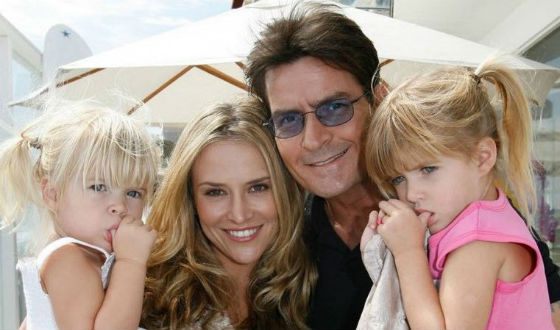 It's really not that surprising that Hollywood bad boy actor
Charlie Sheen
got quite a number of children; he is known to be a father to five official kids from 3 different women. He has a daughter Cassandra, two more girls from actress Denise Richards called Sam and Lola and twin sons Bob and Max from another fellow actress Brooke Mueller.
Paul McCartney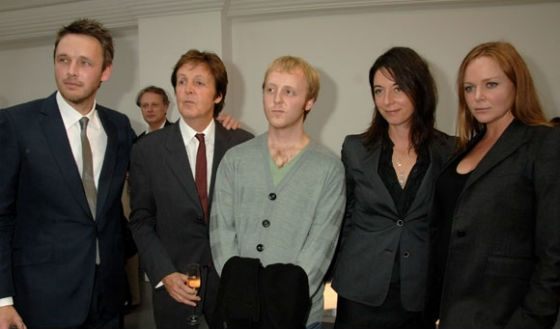 There was only four original Beetles members, but Paul managed to father five children. At first he adopted Linda's daughter, Heather, when they married in 1969. Right after that, in the 70's, star couple gave birth to three more kids: Mary, famous fashion designer Stella and James. After tragic passing of Linda McCartney, Paul married model Heather Mills. Unfortunately, their union ended with a divorce, however couple still has daughter Beatrice.
Mel Gibson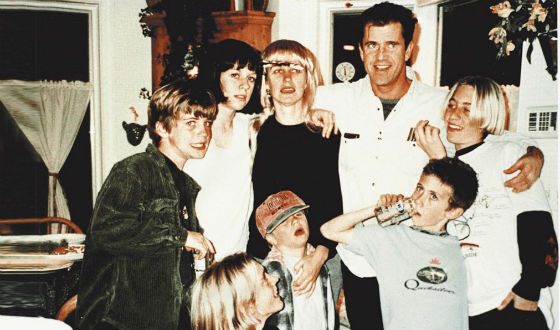 American actor
Mel Gibson
recently became a true hero father of nine children. Seven of them were born in their marriage with his ex-wife actress Robyn Moore. Six of them are sons: Edward, Christian, William, Louis, Milo and Thomas and a daughter Hannah. Following Gibson's arrest for drunk driving in 2006 couple started the divorce process. Mel also has a daughter Lucia from Russian pianist Oksana Grigorieva, who later accused actor of domestic violence and leaked an audio tape with his racist and discriminatory rant. Gibson's ninth kid was born by 26 years old writer Rosalind Ross, who is 10 years younger than Gibson's oldest child.
Robert De Niro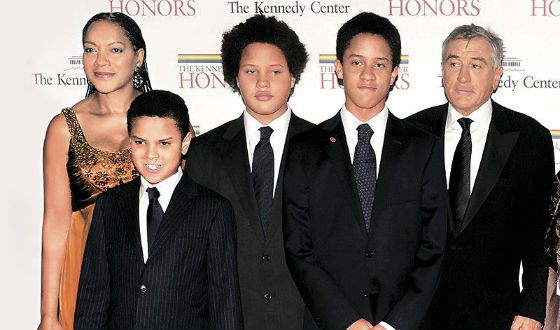 Robert De Niro
is as secretive about his personal life as he is praised for his unique acting mastery. Without a shade of doubt actor wants to be a good father to his 6 children. De Niro adopted his first wife Diahnne Abbott's kid, and couple got their common son Raphael. After actors drifted away from each other, De Niro had a relationship with model Toukie Smith, resulted in a birth of twins Aaron and Julian, conceived by in vitro fertilization and delivered by surrogate mother. After that De Niro married once again on another actress Grace Hightower, who gifted his with two kids, Elliot and Helen.
Sting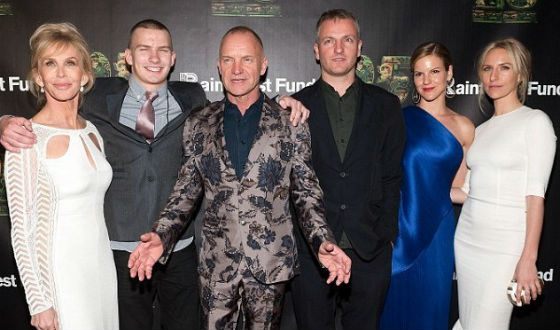 Sting is, undoubtedly, a hero father of his six kids. Perhaps, it is his secret to stay so young both physically and mentally? Musician has two children, Joe and Fuchsia, from his first marriage on actress Frances Tomelty. After that he got four more kids: Bridget and Eliot, Jake and Giacomo from his second wife Trudie Styler. Unfortunately for his children, Sting announced that he has no plans to leave them his hard earned money and that he have to learn how to make a living on their own.
Clint Eastwood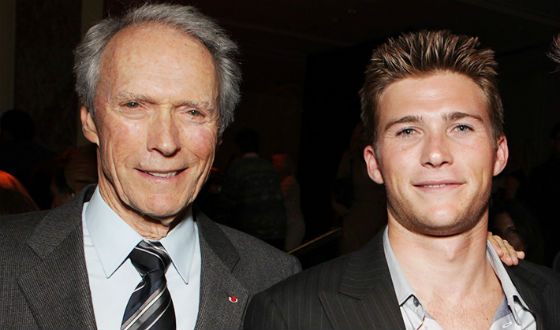 Clint Eastwood
got seven kids from five different women, with 32 years of age difference between youngest and oldest of them. It's hard to make sense of numerous affairs and relationships in Clint Eastwood's life. However, it's worth mentioning that renowned director loves and gives enough attention to all of his broad family members. His middle son,
Scott Eastwoo
d, shows a lot of promise to become a real star in movie industry.
Stellan Skarsgård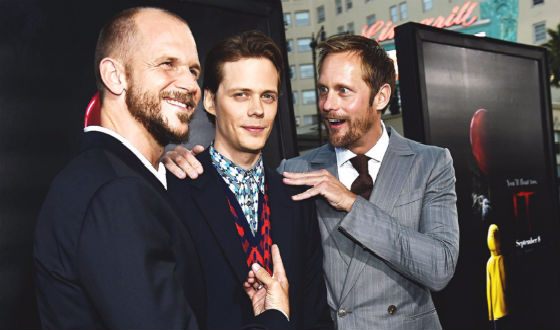 Stellan Skarsgård and his first wife had six children together: sons Alexander, Gustaf, Sam, Bill and Valter and daughter Eija. Three boys out of five is already quite accomplished actors themselves, with

Alexander Skarsgård

known for his work in "Big Little lies",

Bill Skarsgård

appearing in movies "It" and "Atomic Blonde", and Gustaf Skarsgård praised for his performance in "Vikings". After that Swedish actor got two more sons, Ossian and Kolbjörn, from his second wife, before subjecting himself to vasectomy, stating that he felt eight children was enough.

Obviously for women childbirth is extremely complicated and exhausting process, so naturally mothers with many children are far more surprising then fertile fathers. It's worth remembering however, that in the world of celebrities nothing is ever easy and the more children you have the more problems they often bring, especially when they demanding their share of your multimillion fortunes and gigantic amounts in alimony obligations. We at zoomboola.com decided to give you a comprehensive list of superstar hero fathers, who have 5 to 11 children.