Biography of Hugo Weaving
Hugo Wallace Weaving, an actor not categorized as an A-list celebrity, yet boasts a filmography replete with significant roles, spanning from Agent Smith in "The Matrix" to Elrond in "The Lord of the Rings".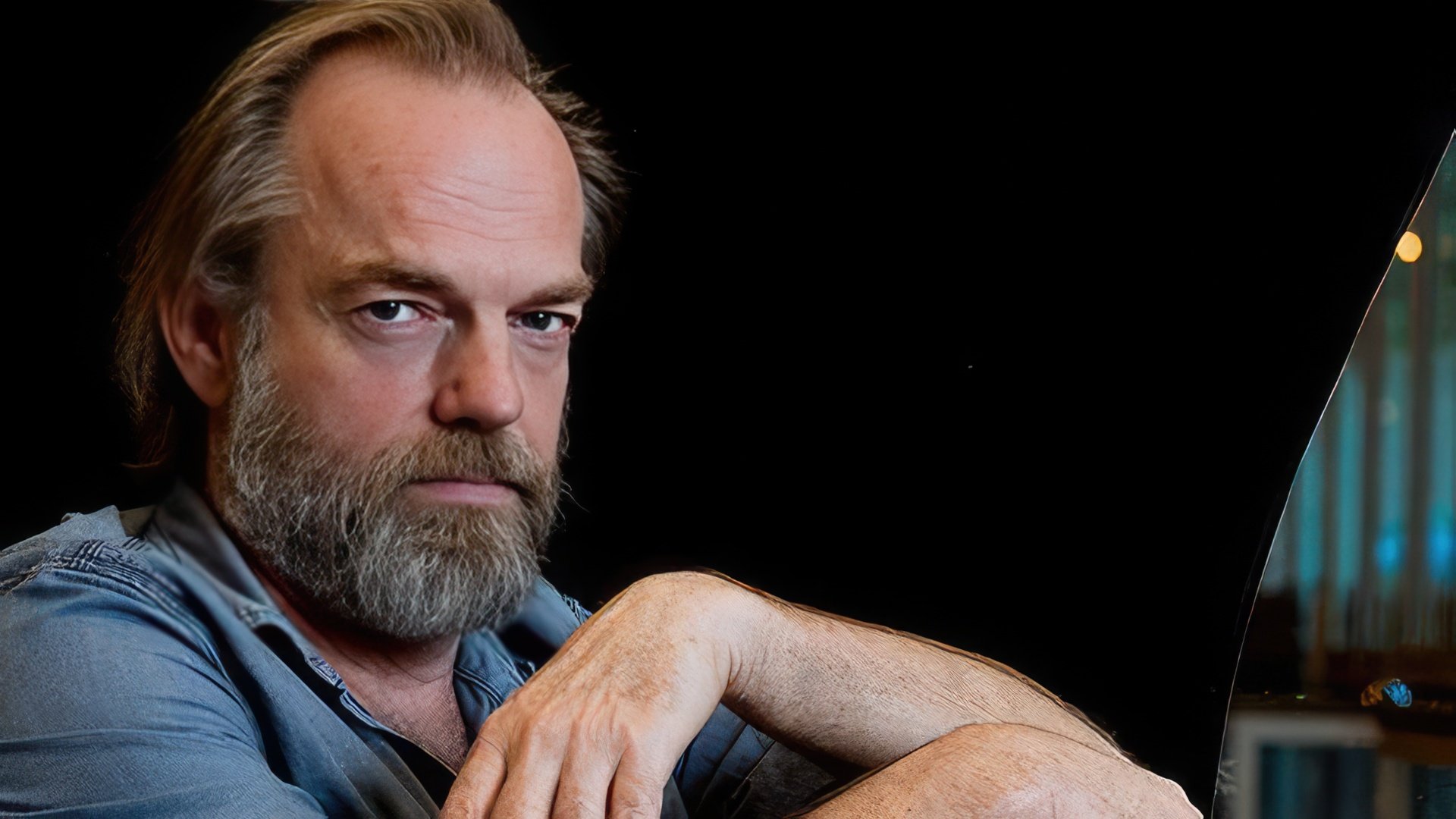 Early Years
Hugo Weaving first saw the light of day in the Nigerian city of Ibadan on April 4, 1960. His father, Wallace, was a seismologist, while his mother, Anna, was both an educator and a tourism enthusiast. The family also comprised two other children, an older son named Simon and a younger daughter, Anna-Jane.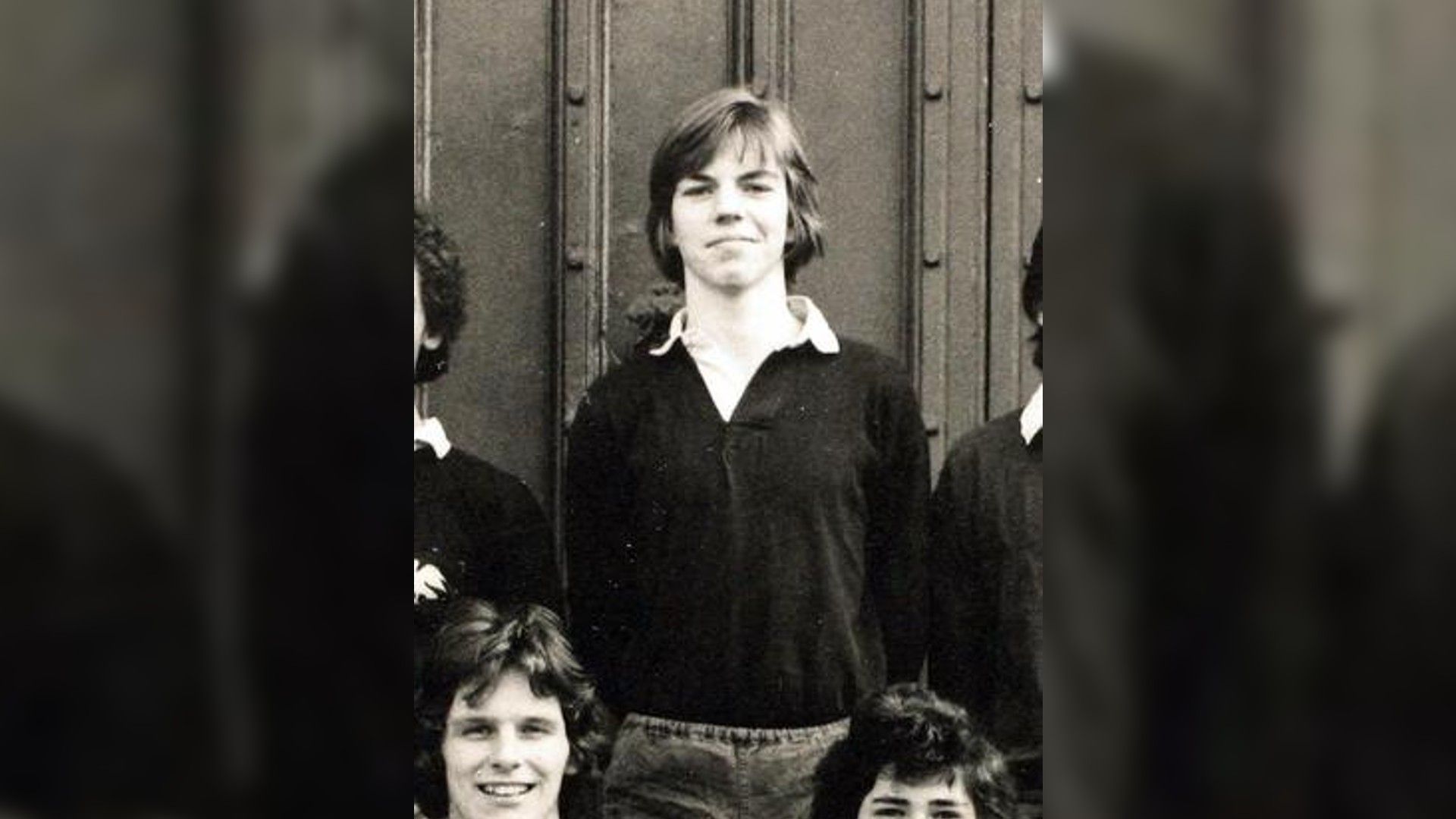 The Weavings were rather nomadic, affording young Hugo a chance to experience life in South Africa, the United Kingdom, and Australia. The future actor completed his secondary education at a private school in Bristol.

Around this time, Hugo suffered his first epileptic seizure. Medical professionals rapidly managed to control the young patient's condition, but ever since, he has been compelled to continuously adhere to a medication regimen.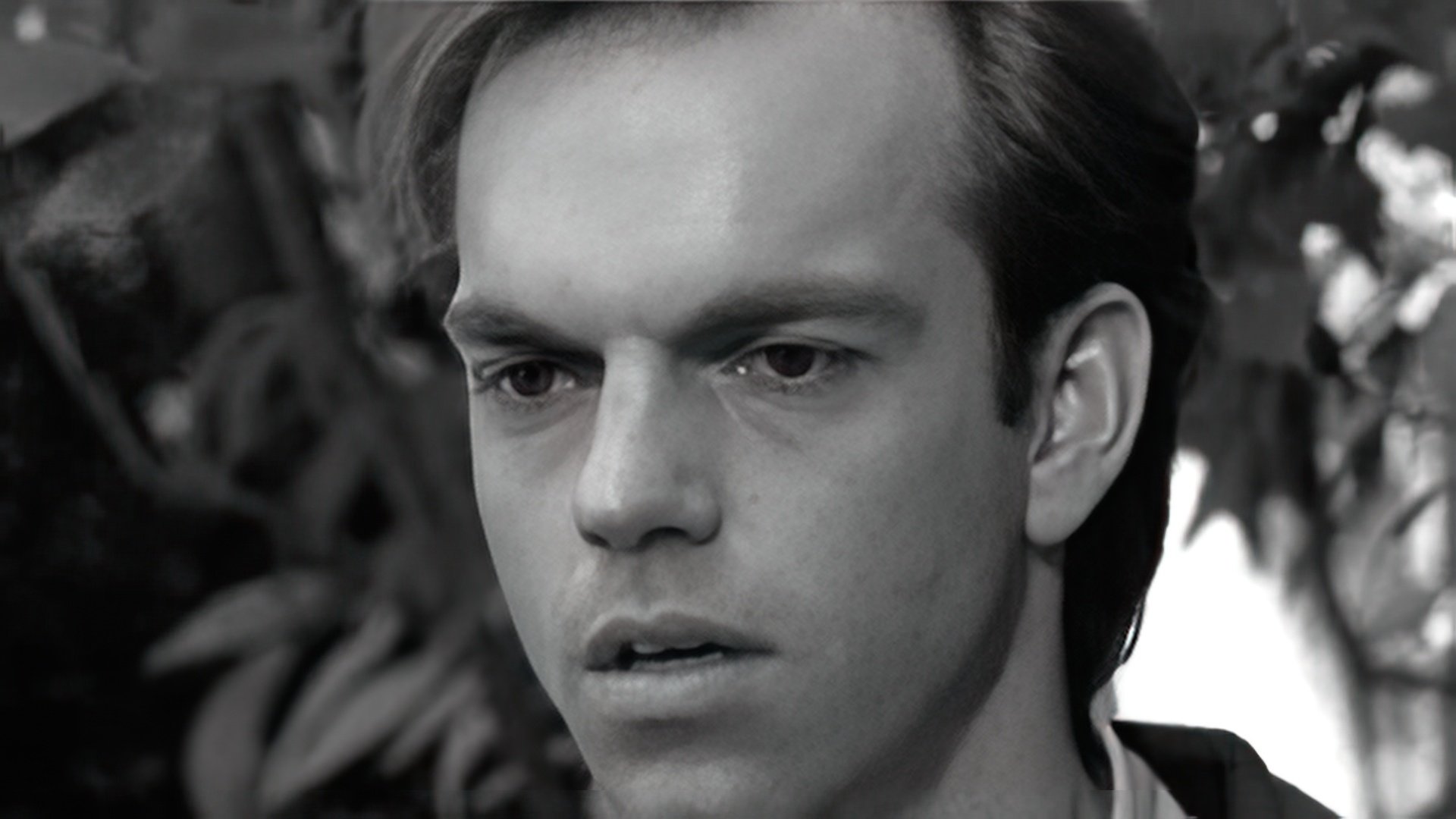 Weaving continued his educational journey at the National Institute of Dramatic Art in Australia, graduating in 1981 with a Bachelor of Arts degree.
Acting Career
Weaving commenced his career in theatre and initially sought to concentrate on this facet of acting. However, following several minor roles on Australian television, he discerned a preference for the camera over the stage.

The actor's breakthrough arrived with the series "Bangkok Hilton" (1989), featuring Nicole Kidman in the leading role. Two years later, he shared the screen with another continent's star, Russell Crowe, in the film "Proof" (1991). Weaving's career was prolific, albeit the projects varied: from acclaimed to relatively inconspicuous. One standout film of that era includes "The Adventures of Priscilla, Queen of the Desert" (1994). In 1995, Weaving ventured into voice acting, lending his voice to Rex in "Babe" (1995), and later reprised the role in the sequel "Babe: Pig in the City" (1998).

Another critical juncture arrived in 1999 with "The Matrix" by the Wachowski siblings. The film transformed everyone involved into virtually legendary figures among genre enthusiasts.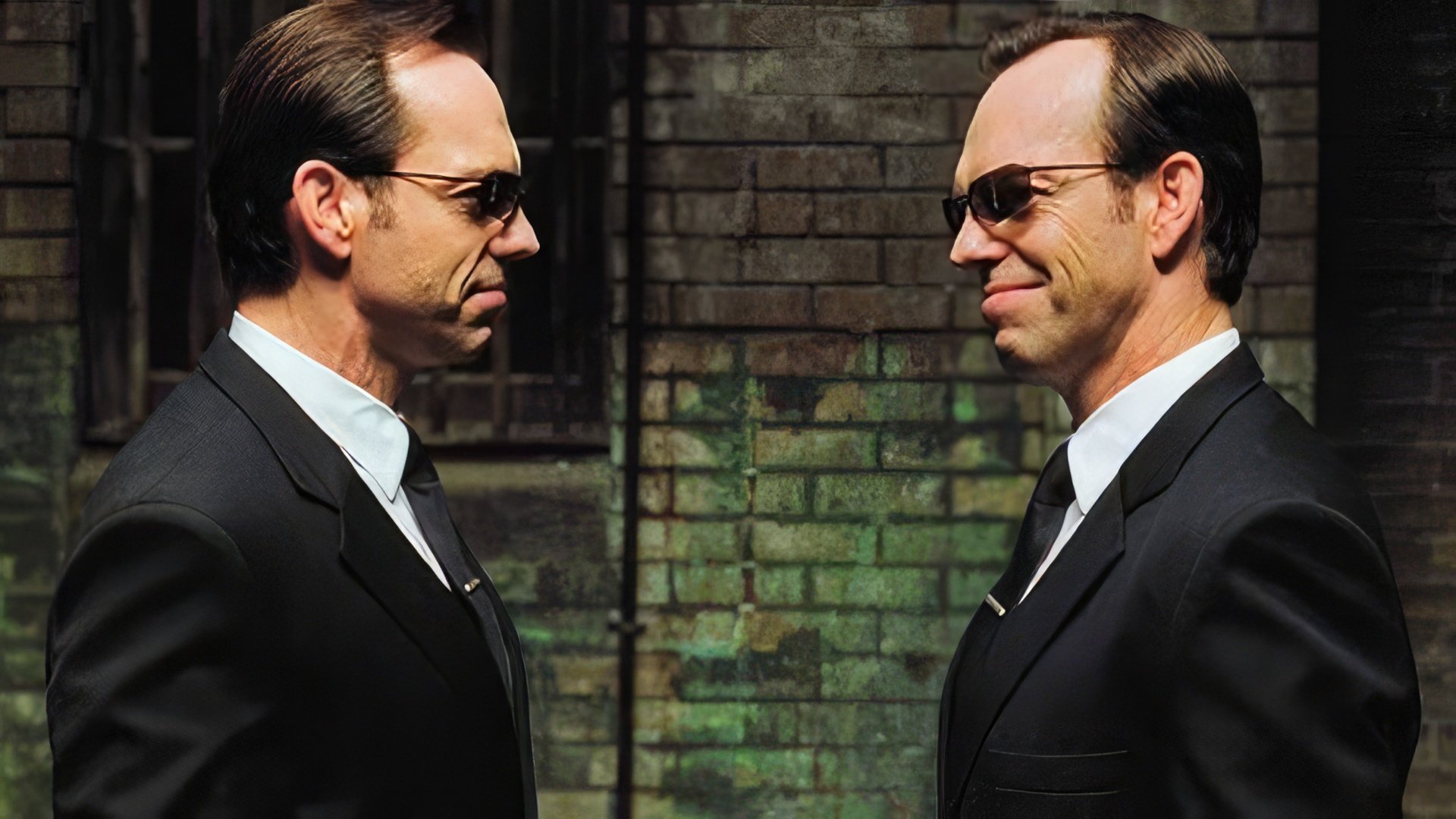 No matter how many roles Keanu Reeves, Carrie-Anne Moss, Laurence Fishburne, or indeed Hugo Weaving himself have undertaken, they primarily associate with this distinctive cyberpunk film in fans' minds. Weaving's character, a Matrix program personified in the body of Agent Smith, becomes uncontrollable for the principal Architect. Weaving managed to further etch his presence in the hearts of fantasy fans, playing the half-elf Elrond, lord of Rivendell, in "The Lord of the Rings: The Fellowship of the Ring" (2001) and the subsequent installments of J.R.R. Tolkien's epic saga. In 2006, two very different projects showcased Weaving's versatility. He returned to voice acting in "Happy Feet," and donned the mysterious and dangerous mask of Mr. V in the dark film "V for Vendetta". The actor lent his voice to Megatron in three parts of the Transformers series, beginning with "Transformers: Revenge of the Fallen" (2009). Weaving did not forget about television either, appearing in "Rake" in 2010. The studio trusted him to bring to life the character of Red Skull in "Captain America: The First Avenger" (2011), and the Wachowskis remembered their old friend and invited him to their subsequently buzzed-about "Cloud Atlas" (2012). Apparently, the actor made a positive impression on Peter Jackson, who included his character in the prequel to his famous trilogy. Thus, Weaving ended up in "The Hobbit: An Unexpected Journey" (2012).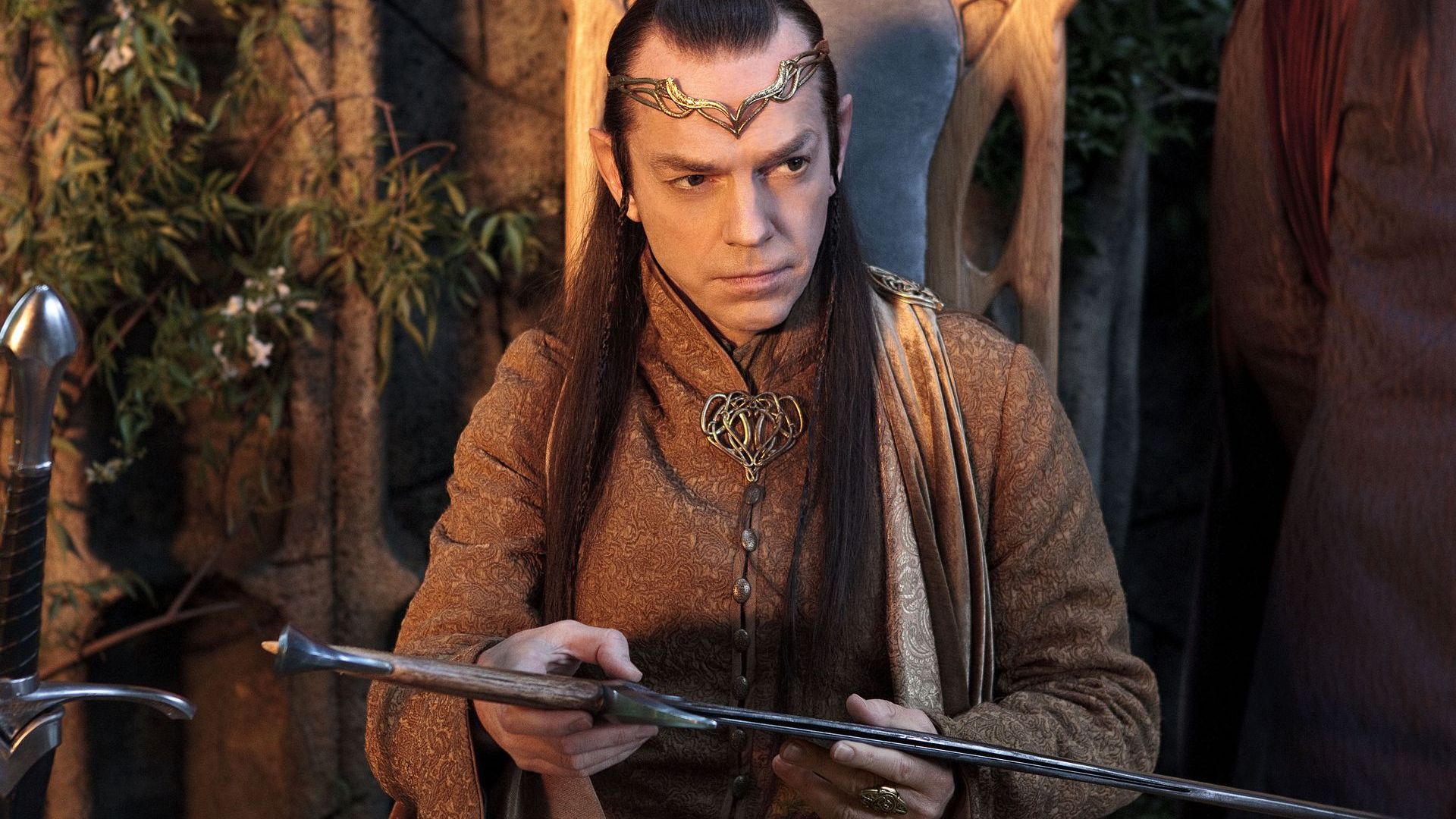 In 2014, he worked with Nicole Kidman for the second time on the film "Strangerland". Another significant project was Mel Gibson's return to cinema after a forced hiatus with the film "Hacksaw Ridge" (2016), where Weaving also had a part. In 2018, Weaving played one of the leading roles in the post-apocalyptic film "Mortal Engines" - Thaddeus Valentine, the leader of the Guild of Historians. Notably, the main role in the film was played by Samara Weaving, his niece.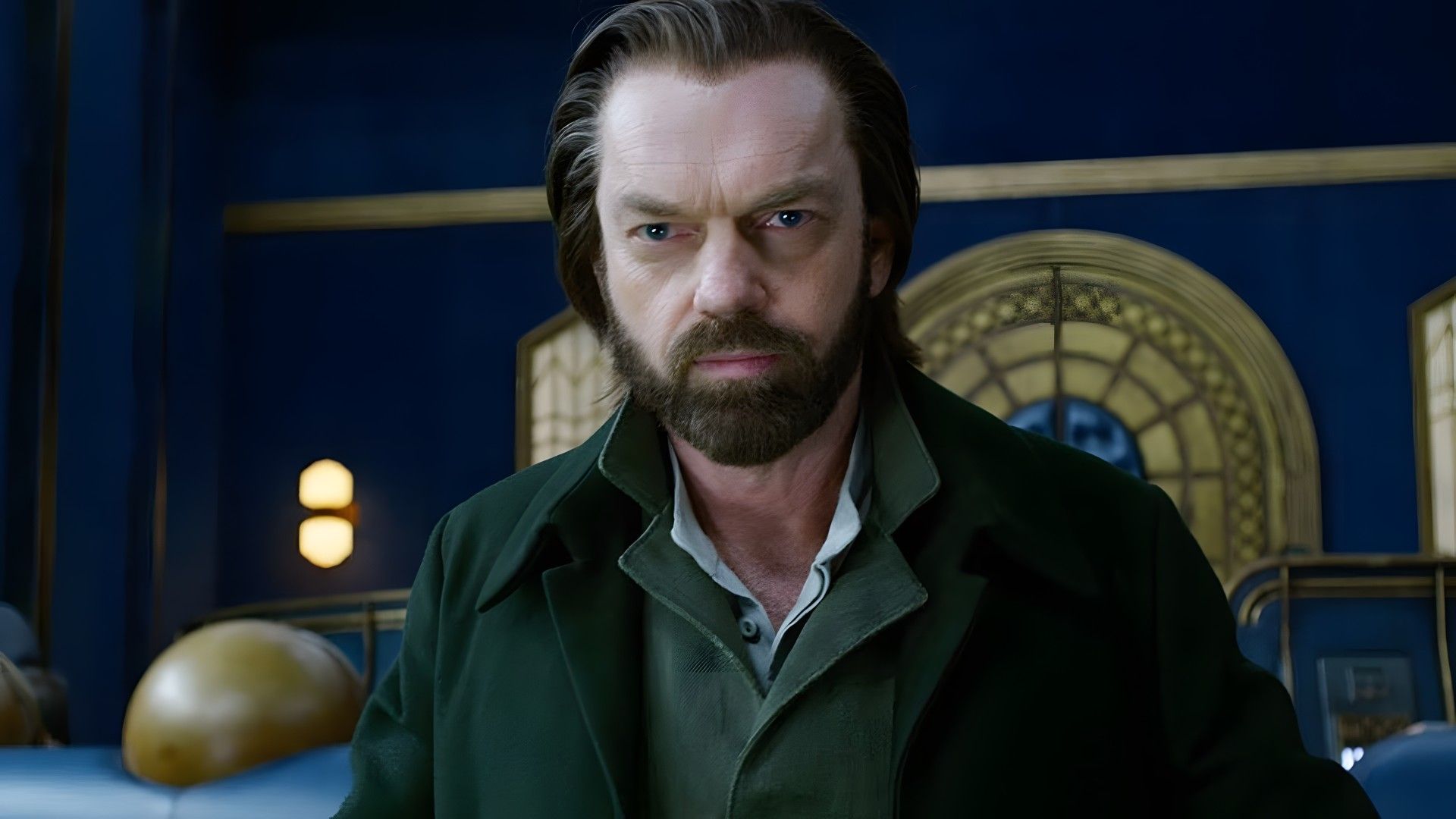 A little earlier, fans could see the actor in the series "Patrick Melrose", where Benedict Cumberbatch took the spotlight.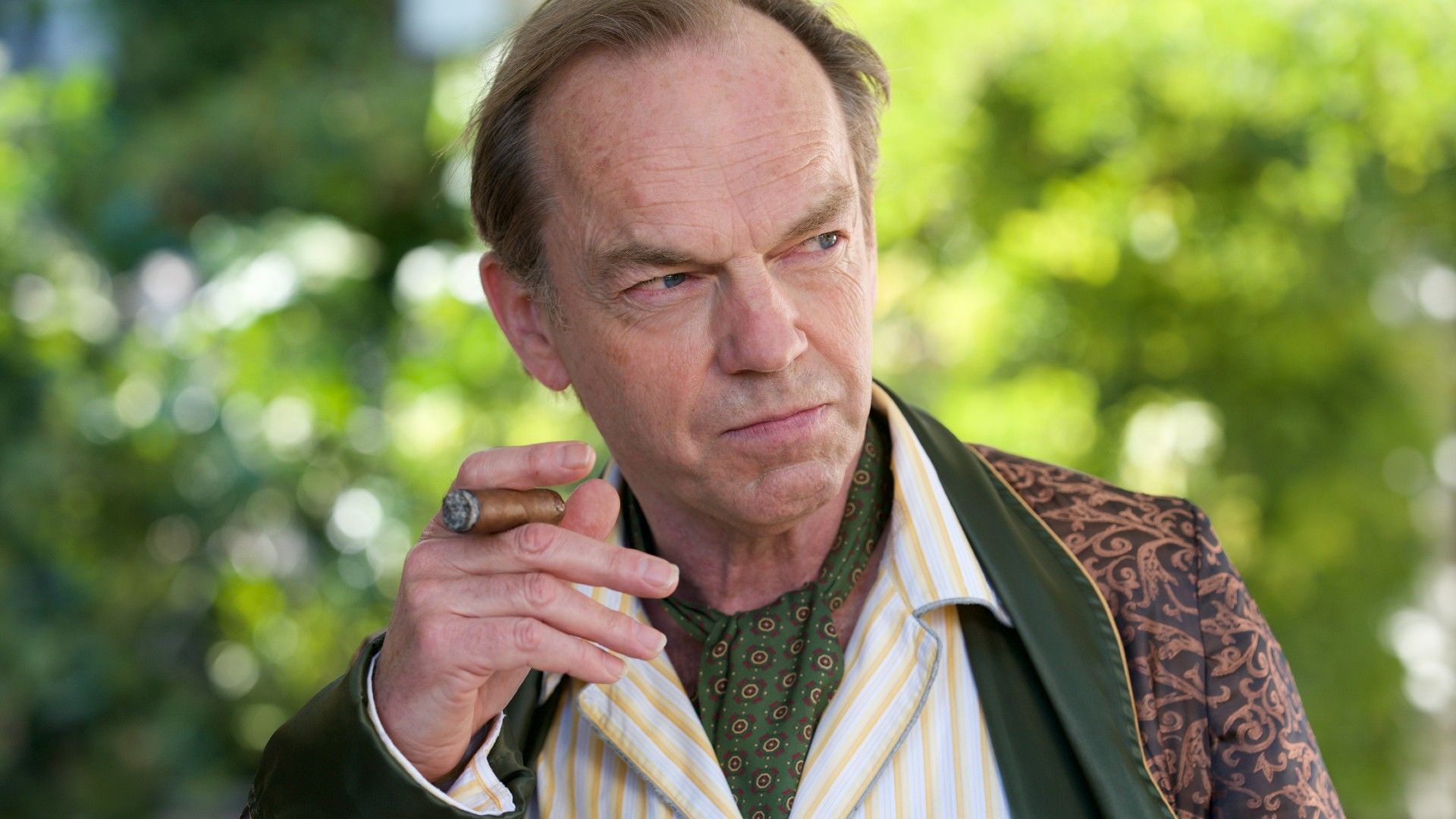 Rumors circulated that Weaving might return to the role of Red Skull in "Avengers: Endgame," but he was replaced by actor Ross Marquand.
Hugo Weaving's Personal Life
Since 1984, the actor has been in a de facto marriage with Katrina Greenwood. They don't need a wedding - both are skeptical about this formality.
You do or you don't know know whether your relationship is solid. And even if you think it is and you get married, that doesn't mean it is... So you have to work on it either way.
Perhaps their point of view is correct - at least, over all these years, Weaving has never been spotted with another woman, which means true feelings do not need formal confirmation.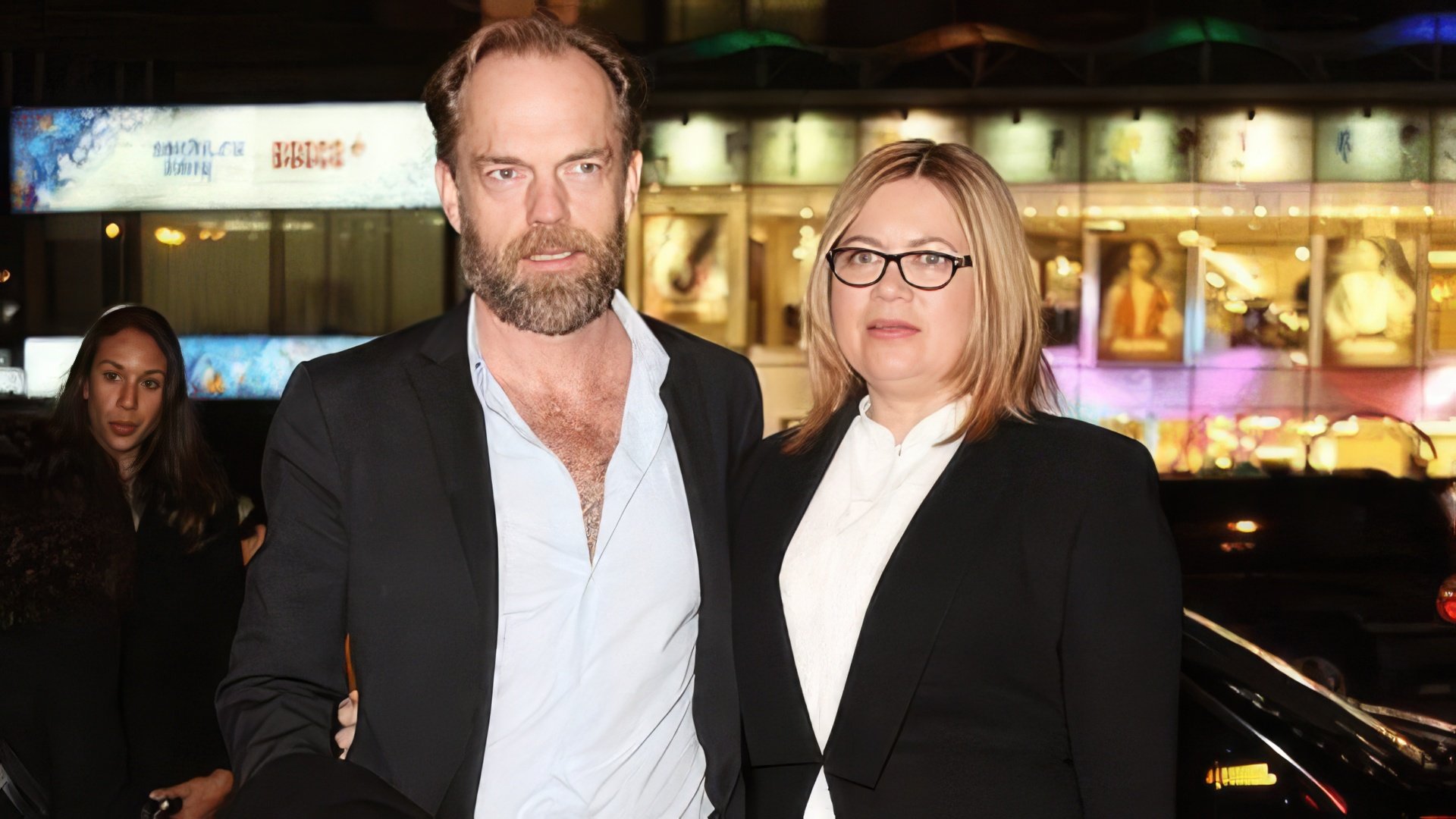 The couple has a son, Harry, and a daughter, Holly. The family lives in Sydney on a permanent basis, although work often requires Weaving to travel, and his loved ones occasionally accompany him.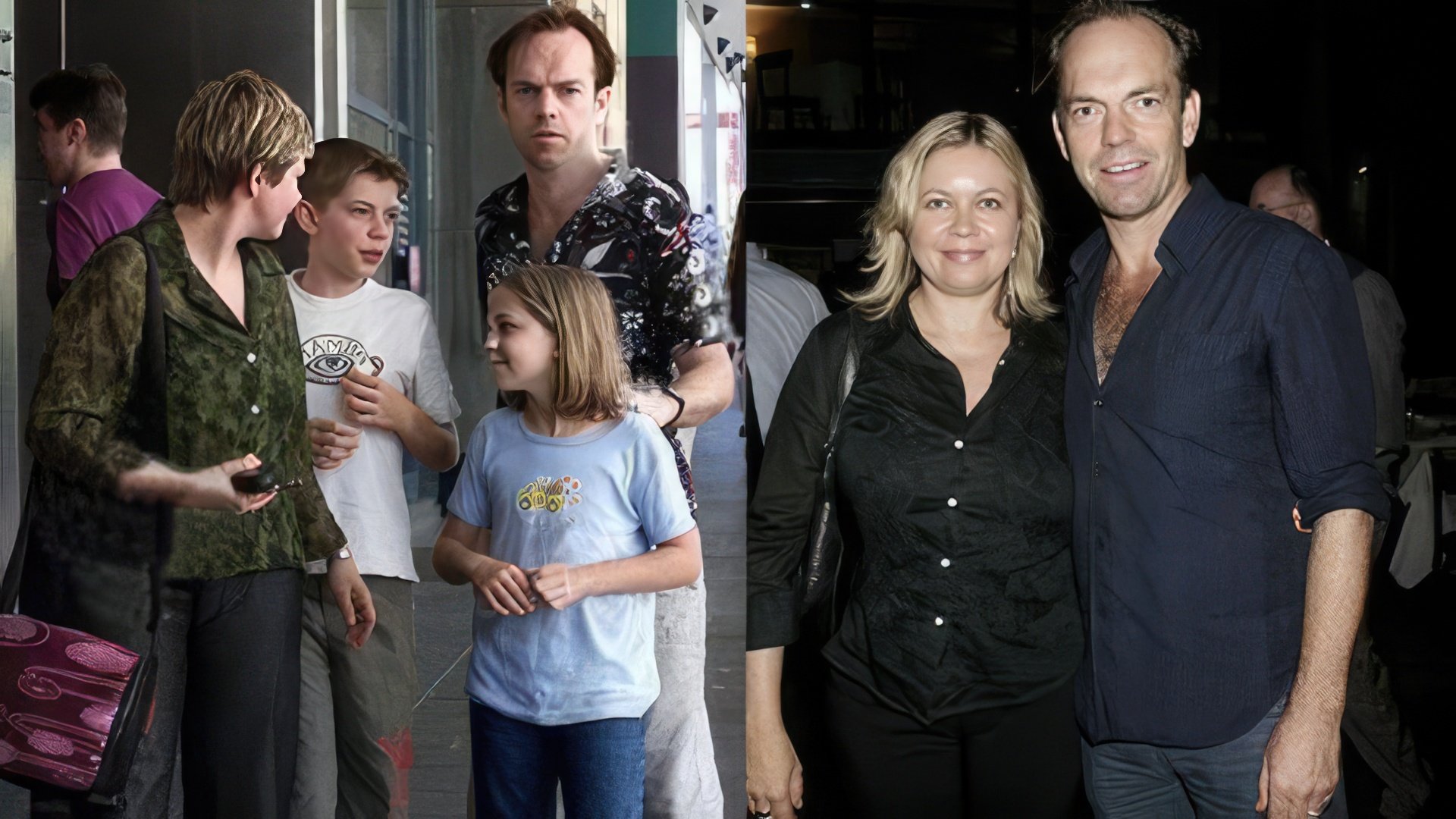 Hugo's brother, Simon, is a producer; his sister, Anna-Jane, is a singer; his nieces, Samara and Morgan, are actresses. His son also followed in his father's footsteps, but took his mother's surname to avoid unnecessary associations.
Hugo Weaving Now
Weaving was not averse to starring in the fourth part of "The Matrix" (which was released in December 2021), and he was even invited to read the script with Keanu Reeves and Carrie-Anne Moss, but director Lana Wachowski abandoned his character.

The reason was a mundane mismatch of schedules: the actor had a six-month contract with the National Theater, and the shooting fell exactly during this period and took place in Berlin. Wachowski did not accommodate Weaving, so Agent Smith appeared in "The Matrix Resurrections" only in flashback scenes. Hugo admitted that he regretted Lana's decision, as he really wanted to work again with old friends on the same set, but nevertheless, he was looking forward to the premiere.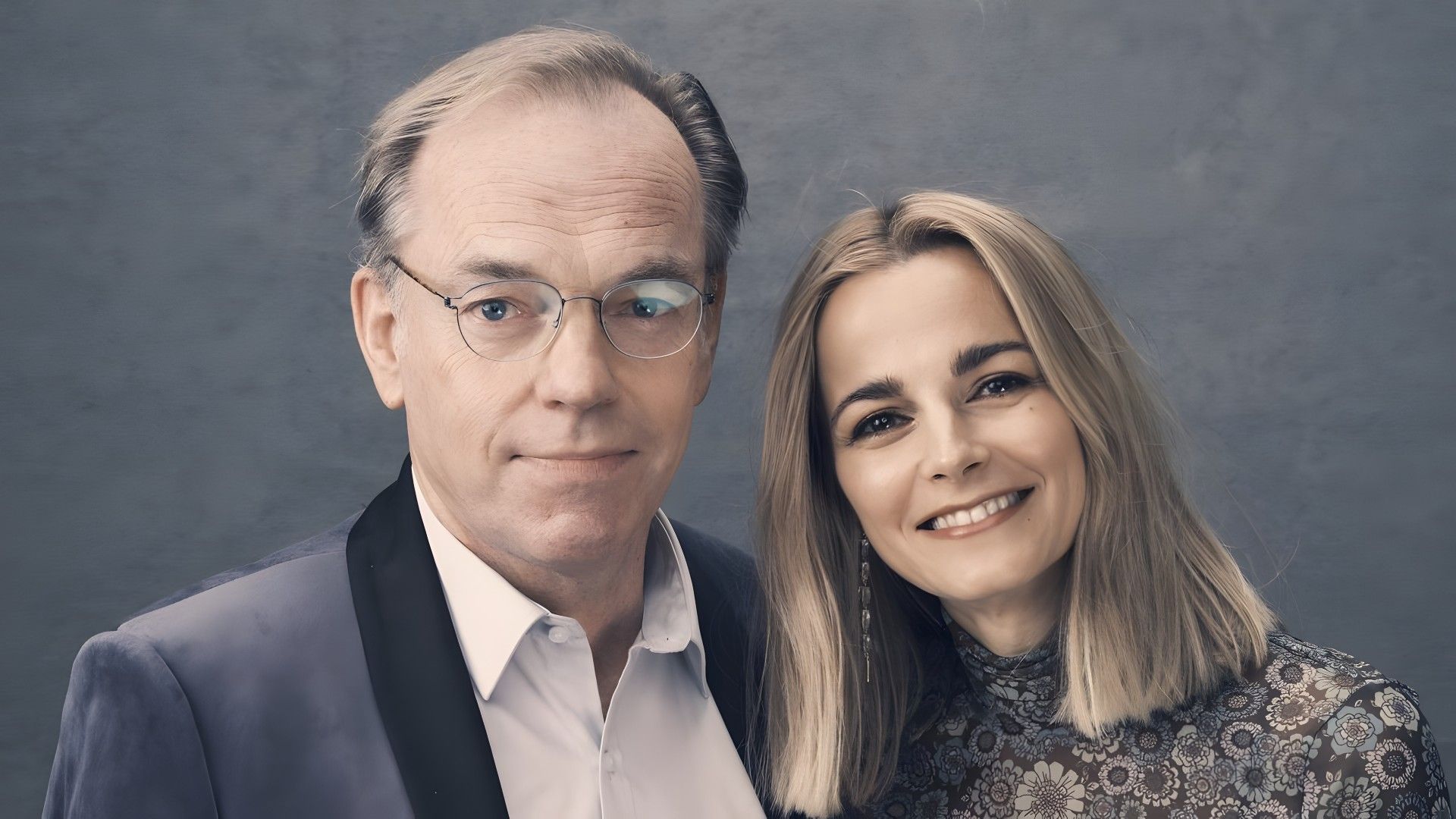 Since 2021, he has been filming in the Australian series "Love Me" alongside Serbian actress Bojana Novakovic.
Press Ctrl+Enter If you find a mistake