These are words "I love you" embracing her armpit. The tattoo is made in a deliberately sloppy manner, so that reminds those scary drawings on the body of late singer
Amy Winehouse
, as well as the short cartoon credits and children's scribbles with crayons on a blackboard.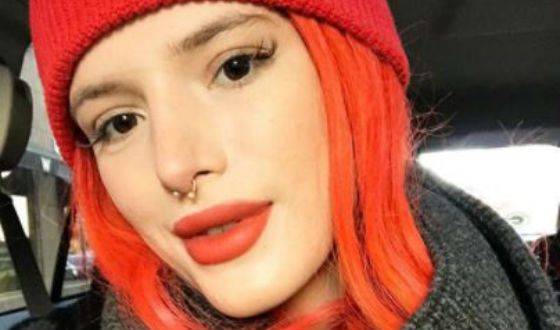 Bella Thorne

has accompanied the photo with the caption: "A new small tattoo! Guess what another tattoo on my hip means?". The actress didn't explained what kind of tattoo she has on her hip. Instead, she put a hashtag with the name of her lover — the rapper Mod San.

We will remind, the actress Bella Thorne is familiar to the viewers for her roles in the TV series «Wizards of Waverly place», the comedy «Blended» with Drew Barrymore and Adam Sandler, and horror, «The Amityville: The Awakening».

Twenty-year-old actress Bella Thorne, a star of Disney studios, has published a post on her Instagram account where she showed her new tattoo.