Lil Pump's biography
Lil Pump is a scandalous American rap singer, the author of hits "D Rose", "Boss," and "Gucci Gang." He became famous at the age of 16 after he published a video for the song "D Rose" on YouTube. The video instantly got millions of views and acquired the status of viral. Net worth: $8 million.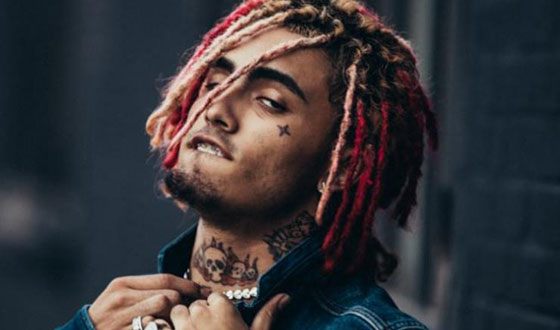 Childhood and teanage
Lil Pump (real name Gazzi Garcia) was born August 17, 2000, in Miami, Florida, from a Colombian family.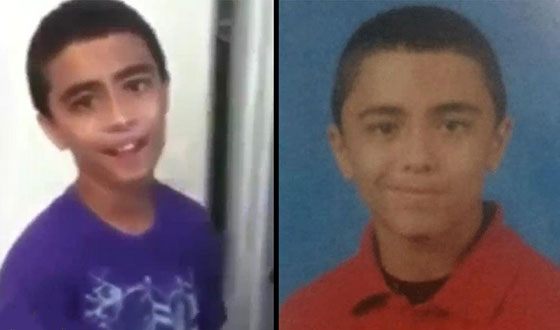 Garcia was a difficult child: he regularly fought with his classmates and had problems with teachers. In his teens, Gazzy began to use marijuana and other forbidden drugs and almost gave up studying. As a result, the guy was expelled from high school.
Career
As a child, Gazzy most liked the work of American rappers Chief Keef and Lil B and knew their lyrics by heart. These preferences later had a great impact on his own style of performance.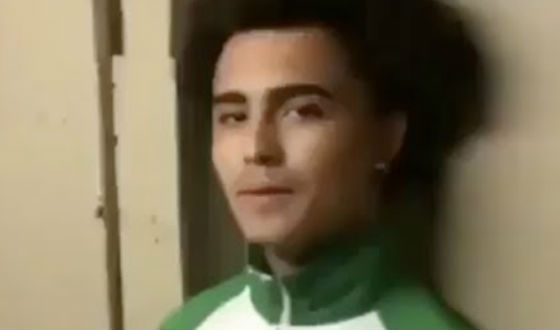 In high school, Gazzi met Omar Pinheiro who was known in the hip-hop community under the pseudonym Smokepurpp. Pinheiro heard Garcia's freestyle and literally made him record tracks in the studio.
He told me: "Duuuude, write down a song!" I refused, and he literally dragged me into the studio. I went freestyle. Before that, I did not even think to do rap.
So Garcia, or Lil, as he later began to be known as, started his active creative career since October 2015. He quickly established himself in the rap world.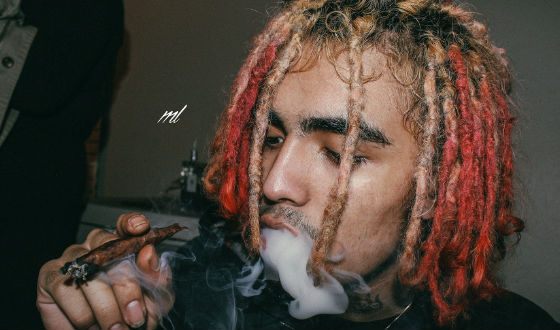 He published his first track «Lil Pump» on SoundCloud, and in a couple of days, it got ten thousand views. This inspired the young artist to get seriously engaged with music.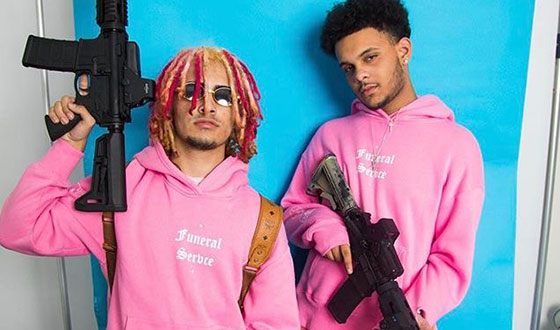 Later the young musician collaborated with such authoritative performers as Lil Tex, FamousDex, Ugly God, etc. In 2016, Lil Pump went on tour with Smokepurpp. They called this tour "The Meantime." In June 2016, a clip for the rapper's first single was released. During the year, it got almost nine million views.

This record was broken by the video for the song "D Rose" that got more than seventy million views in half a year. The song is dedicated to a young basketball player Derrick Rose who became the most valuable player of the NBA season at the age of 22. Lil Pump's favorite song is "Broke My Wrist," but it was "D Rose" that became the most popular and brought the young performer glory in the world of the new school hip-hop. The lyrics by the young rapper with yellow-raspberry dreadlocks were not especially meaningful. Instead, they are full of obscene language, and the leitmotif is sex, drugs, and fun. But that did not prevent Garcia to win the hearts of millions of fans.

According to Zoomboola.com, in June 2017, two Lil Pump's clips were released, "Boss" and "Next" (the latter was recorded with the rapper Rich The Kid). On October 13, the artist released his debut mixtape. It was recorded together with Smokepurpp, Chief Keef, Rick Ross, Gucci Maine, 2 Chainz, and other famous rappers. The disc got the third place on the Billboard 200 album chart: 46 thousand copies were sold in the first week. In late October, Lil Pump released a video for his viral track "Gucci Gang," the fifth single from his mixtape. In the video, all dressed up in Gucci, Lil Pump comes to school accompanied by a tiger, breaks up classes and makes a party, and in the end, gives the teacher a package with marijuana.
Lil Pump's personal life
The body and face of the rapper are covered with tattoos including five skulls in a red flame around his neck. One of the latest tattoos (under the eye) was made in June 2017.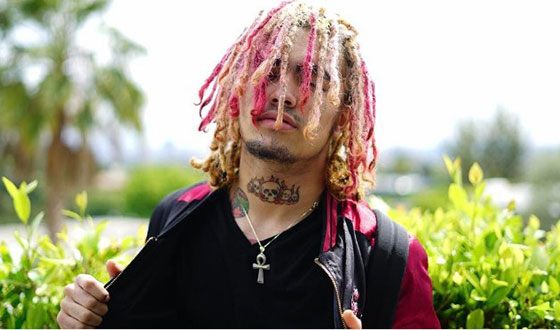 The height of the musician is 67,3 inches.

Lil Pump enjoys a lot of female attention, but it is unknown whether his heart is free or not. He once posted on Instagram that "he will never buy a wedding ring for a girl."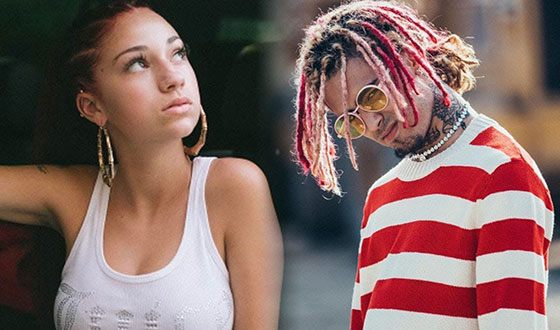 In 2017, Lil Pump's fans suggested that he had an affair with Danielle Bregoli, a 14-year-old. The girl has become known after the Dr. Phil Show where she told how she stole cars and provoked people to fight. Now she has more than ten million followers on Instagram. However, it is hard to say whether the two scandalous idols of youth actually date.

He is currently single or doesn't make his relationship public.
Lil Pump Now
In 2019 rapper released the second studio album 'Harverd Dropout'. It includes 18 tracks with features with Kanye West ('I Love It'), Lil Wayne ('Be Like Me'), Offset ('Fasho Fasho'). Lil Pump said he had attended Harward University for real but preferred to follow his dream instead of education. But nobody could confirm his words.
I really did drop out of Harvard to save the rap game.
In 2020, he appeared in KSI track 'Poppin' as a featured artist.
Press Ctrl+Enter If you find a mistake