After almost 20 years, American film director Seth Gordon decided to shoot a full-length remake of the cult series and called on Pamela to star in a cameo role. The premiere starring
Zac Efron
and
Dwayne Johnson
took place in 2017, but the 52-year-old
Anderson
spoke about her attitude to the film only recently.
According to the actress, any attempt to make a full-length film from a television series is a bad idea because "bad TV is a bad TV". Pamela also notices that her appearance in the new "Baywatch" did not bring her any pleasure.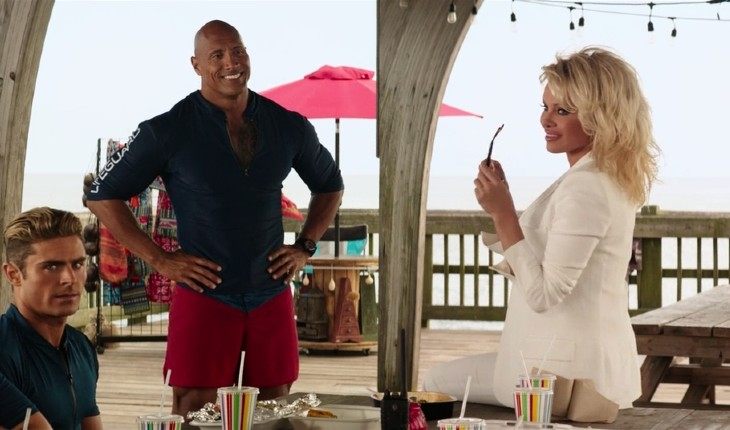 However, despite the negative feedback from the star of the old "Baywatch" and many fans of the television series, the picture at the box office did not fail - the film managed to collect a cash register of $ 177 million with a budget of 69.

Remakes are not easy. Producers often try to play on the feelings of old fans by filming an "updated" films or series, but it is not always successful. So, even before the premiere, fans of "Charmed" booed the upcoming remake, released in 2018, and the 2019 film "Jumanji", shot based on the eponymous great picture, similarly caused a flurry of criticism.

Pamela Anderson becomes a 90s star thanks to the "Baywatch" series, which became the most-watched TV-show in the history of television and even got into the Guinness Book of Records. The girl played the lifeguard CJ Parker and won the hearts of viewers.