According to the summary, country-musician being near to oblivion (Cooper) helps novice singer (Gaga) to get up on the music Olympus. Meanwhile they both fall in love which ends tragically.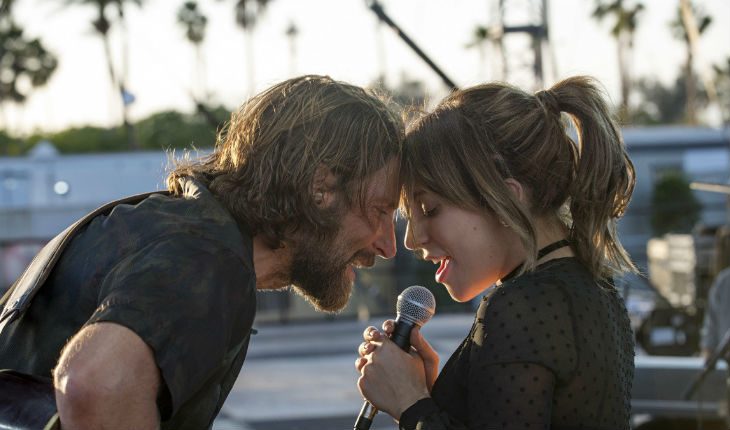 After film's premier
Bradley Cooper
and
Lady Gaga
were heating up the public attention, appearing at various social events together. This has spawned the rumors about their more than friendly relationships. No secret that affairs between actor and actress working on the one set are the rule rather than the exception. Moreover, the singer has cancelled the engagement with Christian Carino and this fact was the another log on the fire.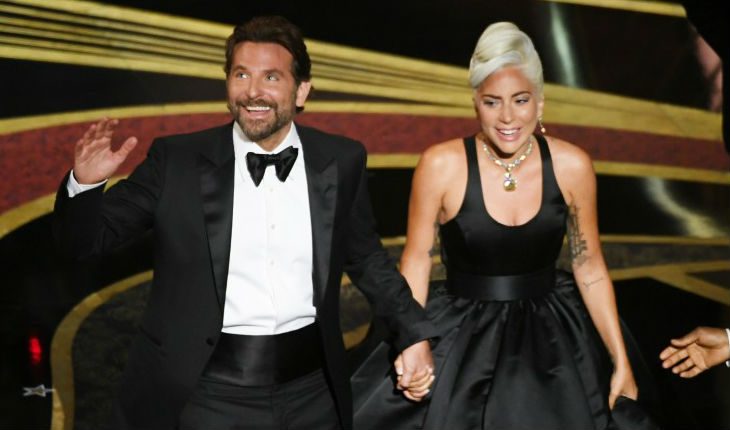 This week headlines like "Lady Gaga is expecting child with Bradley Cooper" appeared in media. She had kept a silence for a few daysб but have to interrupt it on March, 12. The singer posted a tweet which proclaimed that if she is really pregnant, then with a new album. So Irina Shayk could calm her down.

Zoombola.com doesn't know if «LG6» is a working title of the coming 6th studio album or a accepted. The last Lady Gaga's album was released in 2016. But OST to «The star is born» is the true gift to all her fans. Almost all songs were written and performed by Gaga and Cooper.

By the way, the trend on musical movies and especially biopics filming is in the middle. After sensational "Bohemian Rhapsody" with

Rami Malek

the "Rocketman" dedicated to Elton John is filming now. The main role plays Taron Egerton.

Musical drama "The star is born" is Bradley Cooper's directing debut and Lady Gaga's the first serious actor's work, eightfold Oscar nominees and a real happening in this film season.