The producer of the Jackass documentary comedy Jeff Tremaine will present his riposte to the Oscar-winning Bohemian Rhapsody. His movie is based on the eponymous autobiography of the Mötley Crüe band, has been released in 2001 and ranked in the Top-10 best-selling books according to The New York Times.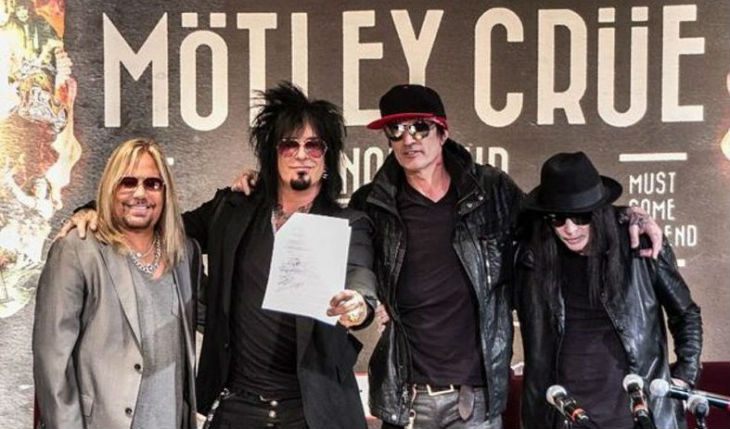 The film tells a story about little-known rock'n'roll bullies, who later became famous for their grate shows, fracases and affair stories of drummer Tommy Lee with
Pamela Anderson
, became one of the most famous rock bands in the world.
Thanks to the details described in the book, the reputation of the most depraved group in history is forever attached to the legend of glam rock. The release of the film was appointed by Netflix on March 22, 2019.
Mötley Crüe is American heavy metal band formed in L.A., California, in 1981. It had sold more than 100 million records worldwide, including 25 million albums in the United States.
Earlier, the editors of the zoomboola.com website wrote about the Bohemian Rhapsody film, which brought the actor
Rami Malek
the Oscar for the role of Queen soloist
Freddie Mercury
. In recent years, a record number of films about the life of cult singers and musicians has been celebrated. Producers rely on grown-up musician's fans who make up a significant part of the audience. These films have already been released:
Ray (2004), biographical drama about Ray Charles
Walk the Line (2005), film biography of Johnny Cash
Control (2007), a film about Ian Curtis
I'm Not There (2007), the story of Bob Dylan
Cadillac Records (2008), a film that tells the story of the Chicago blues, Muddy Waters, Chuck Berry, The Rolling Stones, etc.
In 2019, the expected release of the films "Madonna and the Breakfast Club" and "Rocketman", the Elton John biography. In addition, in this year September, the fantasy film "Yesterday" will be released, telling about a man who turned out to be the only one in the world who knows the songs of The Beatles.

The Dirt movie narrating the most shameless side of the Mötley Crüe band. It'll be released on March 22nd.