However, «Girls Like You» from 6th Maroon 5's album («Red Pills Blues», 2017) music video will pleasure your eyes not only one
Gal Gadot
. Here is no plot at all. Needn't in representation Jennyfer Lopez, 14 years old «Strangler Things» star
Millie Bobby Brown
, comedian Sarah Silverman and other popular ladies are dancing around Maroon 5's frontman Adam Levine.
«Girls Like You» music video got a bunch of rave reviews. «Adam and Cardi B – perfect matching!», «Here is for Gal Gadot, but this is awesome!», «This song makes me cry. So beautiful!», – commented viewers.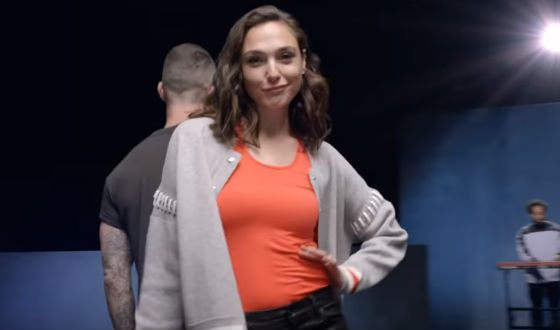 Earlier in other Maroon 5's music video («Wait») appeared model and actress

Alexandra Daddario

, She played an Adam's girlfriend.

Yes, Gal Gadot is the real Wonder Woman. It seems nothing is impossible for her. Miss Israel, soldier, blockbuster star now had appeared in Maroon 5's and Cardi B's music video.