The TV-series is based on the novel of writer Stephanie Danler. The English actress should play the lead character of «Sweetbitter», a 22-year-old girl named Tess who comes to New York in search of a better life. The heroine finds a job in one of the best New York restaurants, but soon she faces the seamy side of urban life, including drugs and alcohol. Teledrama's premiere is scheduled for May 6. The first season will include six half-hour episodes.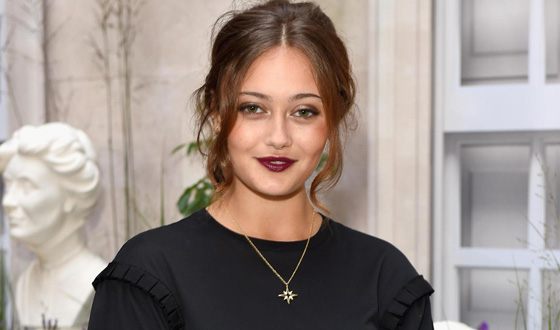 Ella Purnell

may be familiar to viewers by the film «Maleficent» where she played the lead character in her youth. The main star of the movie was Angelina Jolie. Interestingly, that Brad Pitt had broken up with the famous actress and started dating with her «young version» for some period in the autumn of 2017. However, the artist's love affair Pernell lasted not long.

In addition to «Maleficent», the young Englishwoman played in the films «Never Let Me Go», «Miss Peregrine's Home for Peculiar Children», and «Tarzan.»

The American channel Starz has announced the premiere date of new teledrama «Sweetbitter» with the participation of a young British actress Ella Purnell.