Earlier, the premiere of the picture «The Maze Runner: the Death Cure» had to be postponed for a year, since starring, the leading actor
Dylan O'Brien
was seriously injured and could not work.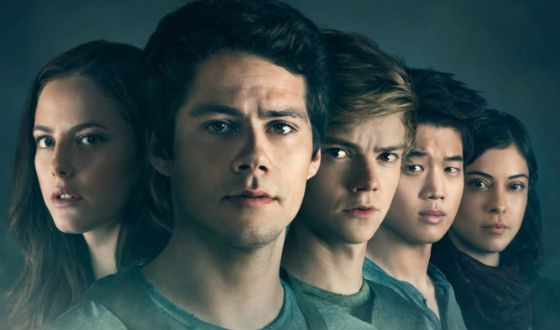 After a year of inactivity, the film directors of the 20th Century Fox finally relieved and began an advertising campaign of the picture. The actors are depicted on the presented posters —

Dylan O'Brien

who plays the leader of a small group of gliders, his partner on the set

Kaya Scodelario

(Teresa) and

Thomas Sangster

(he plays Newt), Dexter Darden, and Nathalie Emmanuel. The slogan of the third episode is «every labyrinth has an end».

In the final episode of the fantasy trilogy, a group of young people has to get to the Last town to pass through a dangerous maze and find a cure for a deadly disease that killed half of the world.

The producers of the film company the 20th Century Fox has finally unveiled the posters for the third episode of the upcoming movie «Maze Runner», what means that the premiere is close at hand.