Emma Corrin Biography
Until 2020, few people worldwide knew the name Emma Corrin. The budding actress had roles in a couple of TV series and numerous unsuccessful auditions. But everything changed with just one project: when the fourth season of "The Crown" aired, the girl who portrayed Princess Diana woke up a complete star. She achieved the seemingly impossible: critics, audiences, and peers alike agreed that there couldn't have been a better choice for the role of Lady Spencer. This was further confirmed by the awards she received, from the Golden Globe to an Emmy nomination.

From a newcomer, Emma became a sought-after actress on every set. She also became one of the most extravagant British celebrities, unafraid to shock the conservative British public. One only has to recall her coming out as non-binary or her outfit of a knitted cardigan and underwear at the Venice Film Festival.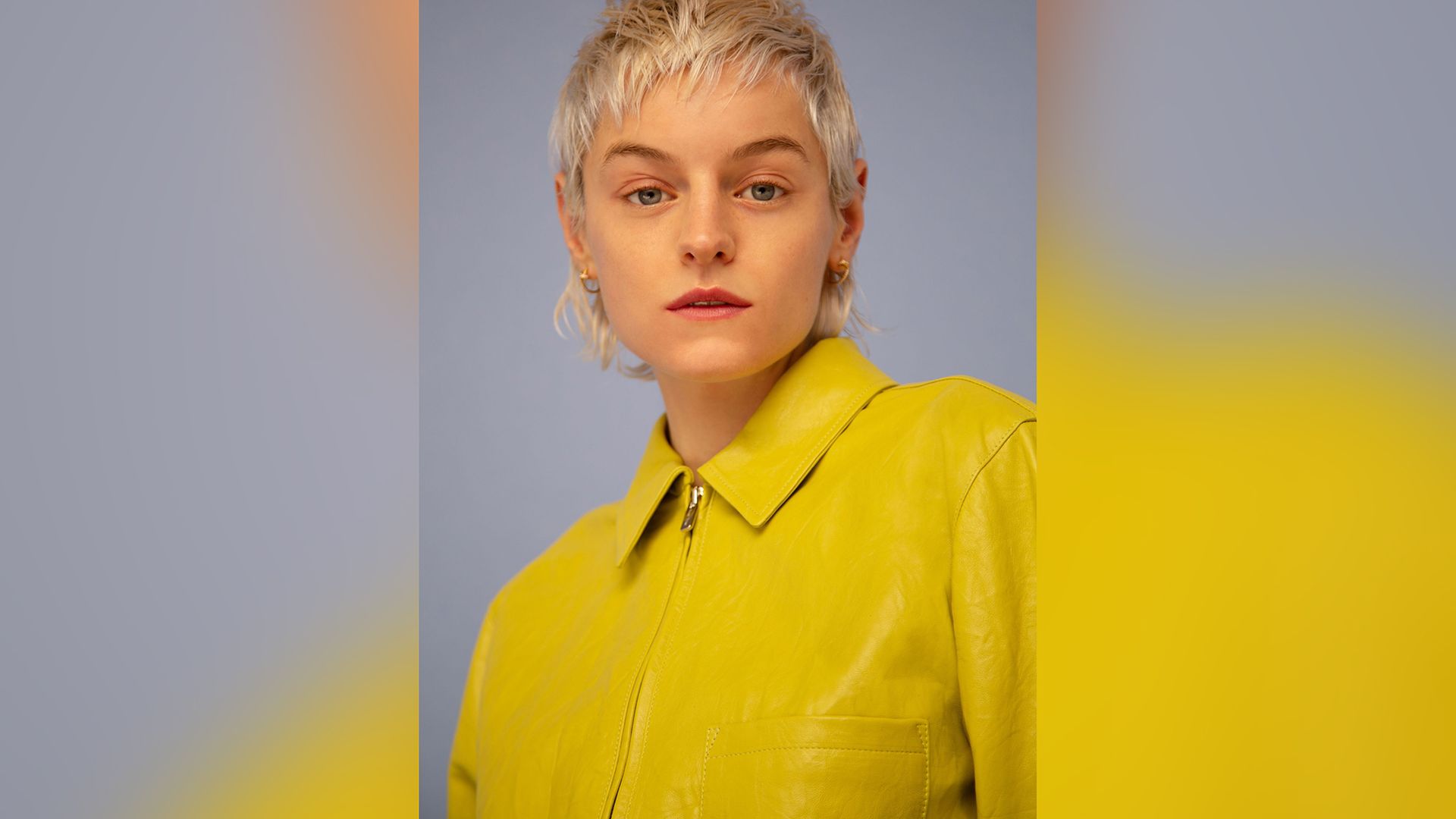 By 2023, Corrin's work schedule was booked years in advance. In her free time, she effortlessly won the heart of the handsome Rami Malek. The actor, captivated by the "screen Diana", left his former girlfriend Lucy Boynton for her.
Early Years
Emma-Louise Corrin was born on December 13, 1995, in Kent, UK. She spent her childhood in Royal Tunbridge Wells. Emma's family was quite affluent; her father had a successful business, while her mother, originally from South Africa, worked as a speech therapist and raised Emma and her two younger brothers.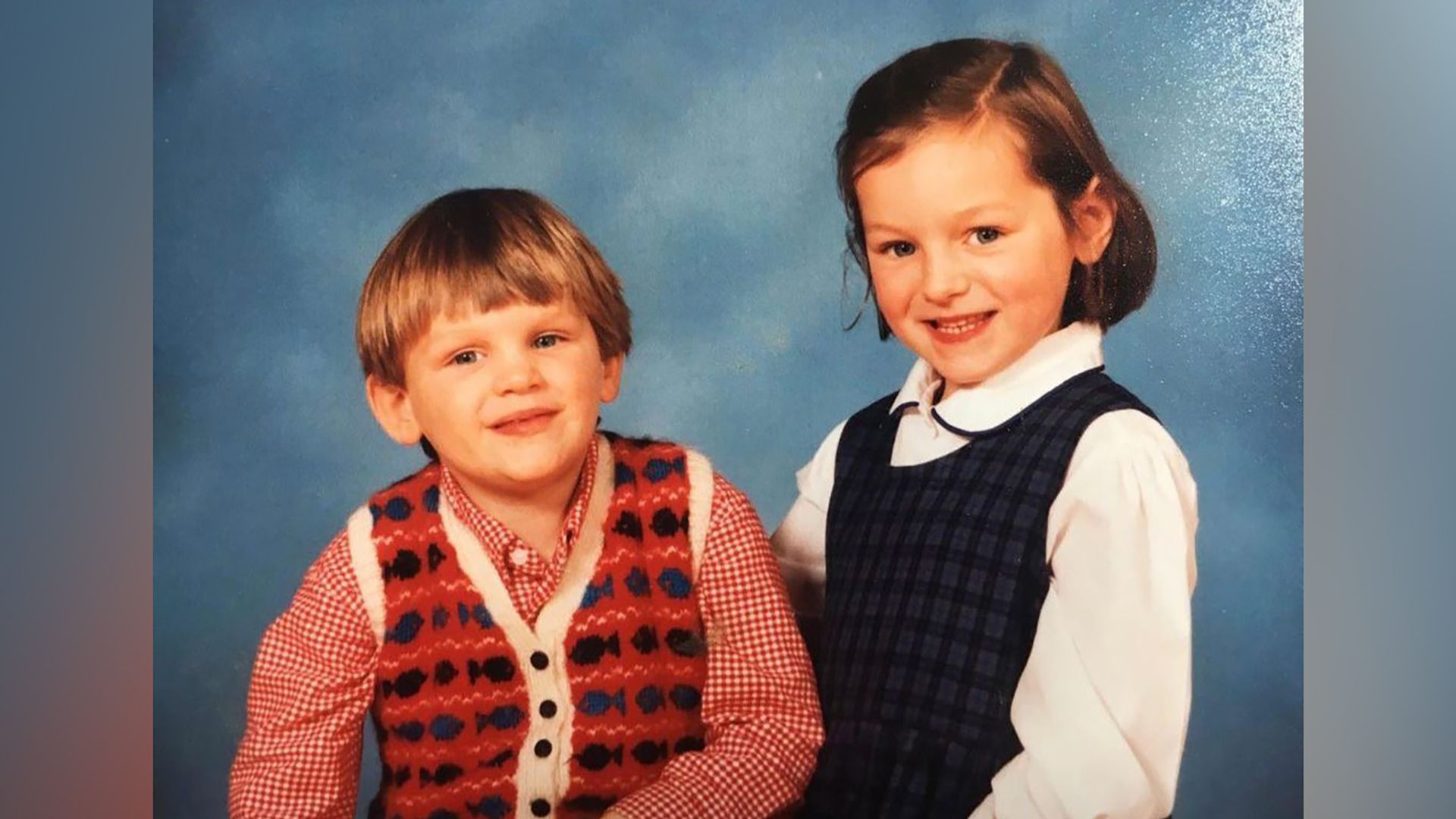 Corrin attended a prestigious girls' boarding school. It was there that she developed a passion for theater and cinema. In 2005, Corrin made her stage debut in the school play "Toad of Toad Hall", brilliantly portraying the eccentric toad. A classmate's mother approached her to express admiration and suggested she consider an acting career. From that moment on, the idea stayed with Emma.

In 2013, after graduating, Corrin spent several months attending a Shakespeare course at the London Academy of Music and Dramatic Art. She dedicated the summer to volunteer teaching in her mother's homeland.

Subsequently, Emma enrolled at the University of Bristol to study drama. However, she was disappointed by the curriculum, which focused more on the history of cinema than on acting skills. Another drama school also failed to meet the aspiring actress's expectations. As a result, in 2015, Corrin found herself at St John's College, Cambridge, where she began studying education, English, drama, and art.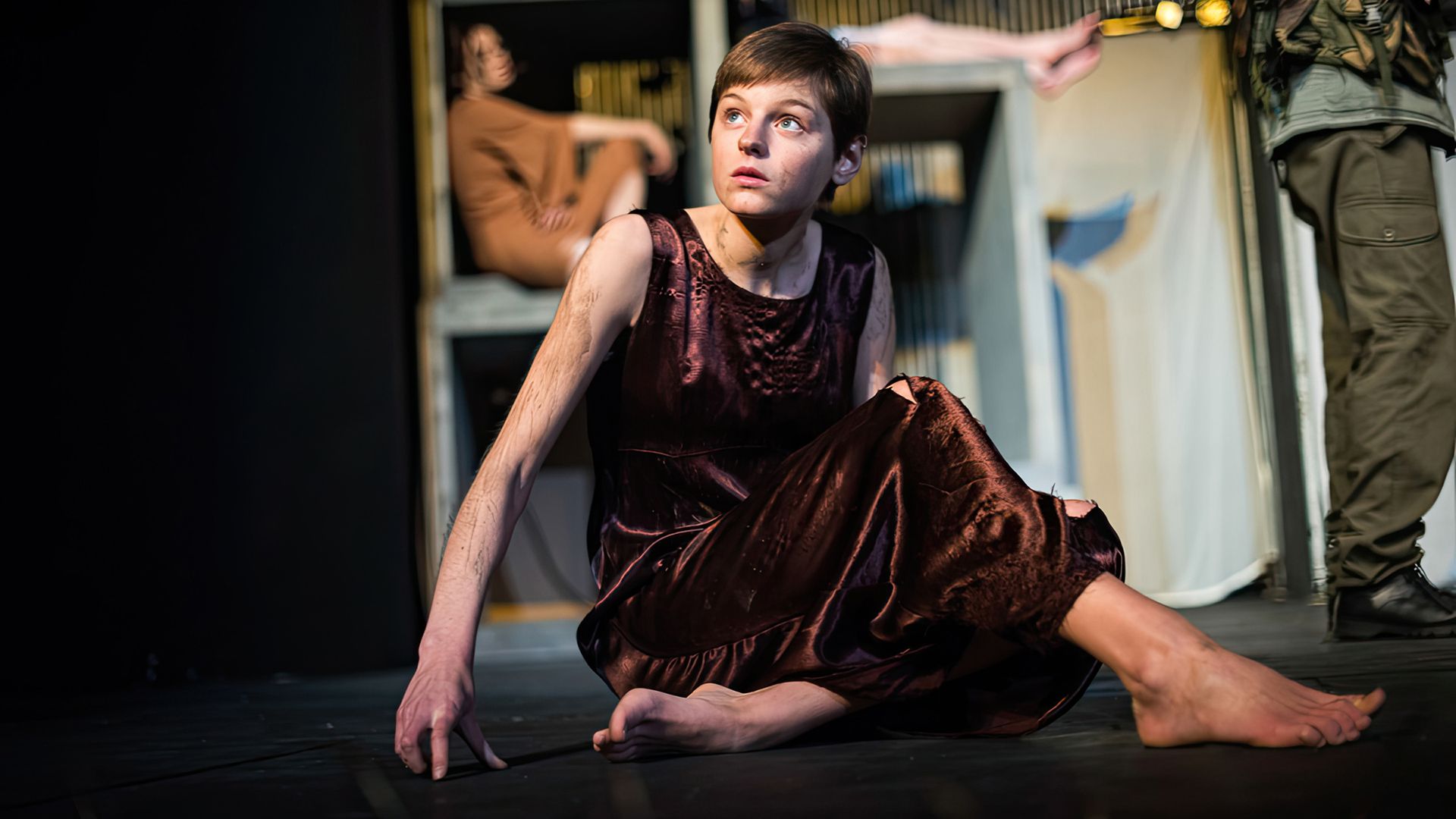 At the institution, she actively participated in student theater, performing in plays like "Romeo and Juliet" and "Unraveling Ribbon", among others. As part of the Cambridge Footlights troupe, Emma took part in 19 productions. Along with fellow students, Emma toured in Japan. In 2018, Corrin graduated as a certified teacher, but she didn't wish to pursue a teaching career.
Firsl Roles
In an attempt to make a living, Emma decided to venture into the modeling business. However, the industry was harsh towards her. During a fitting session at London Fashion Week, Corrin struggled to fit into a pair of breeches due to her calf muscles, developed from frequent running. A surprised designer remarked that he wasn't used to models who engaged in sports. "It felt like I was ready to slap him," the future star recalled about that incident.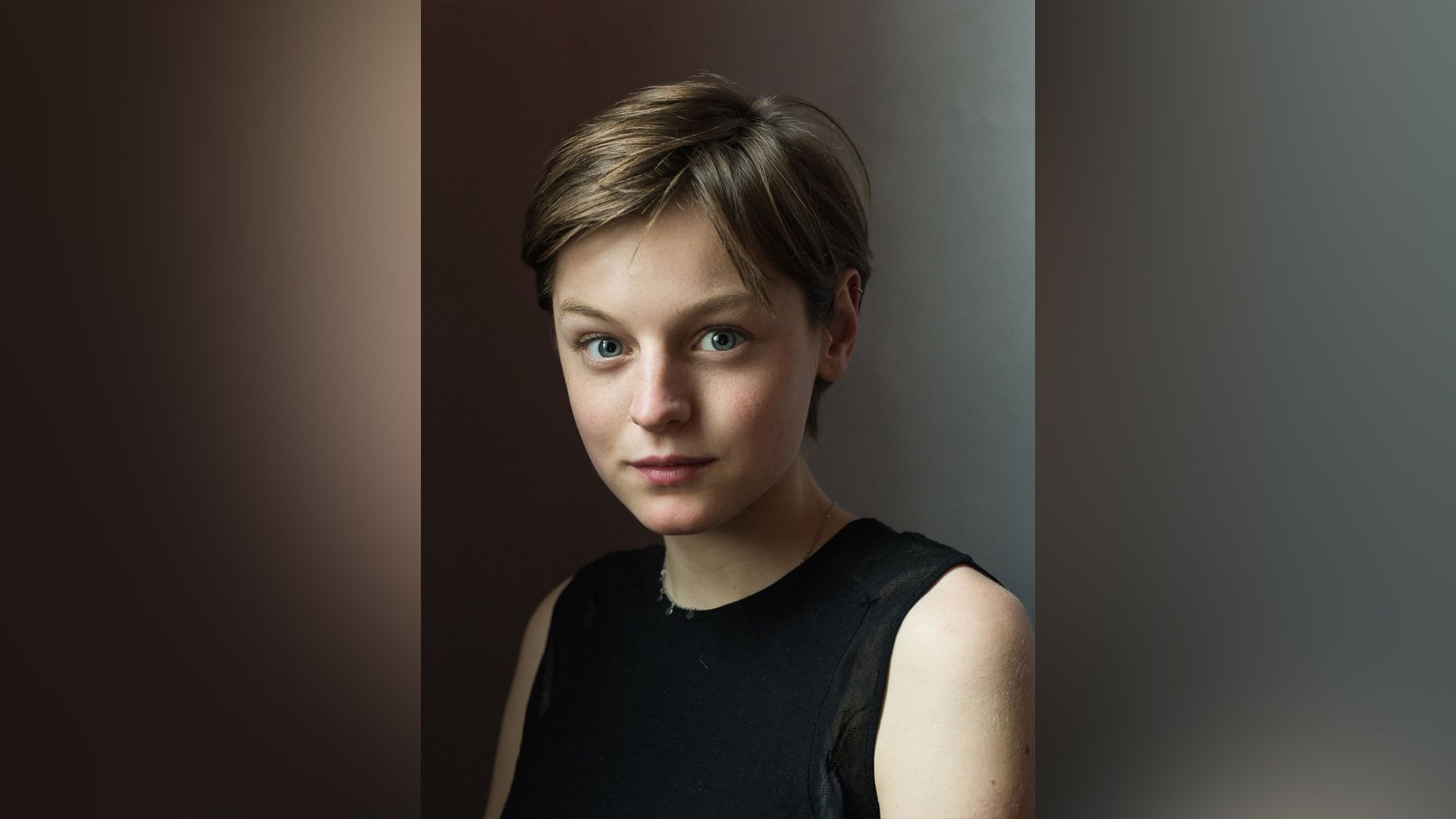 Following that incident, Corrin cut all ties with the fashion industry. She signed a contract with an acting agency and started waiting for roles. In the meantime, she took on a job as a packer for an online lingerie store to make ends meet.

Initially, Corrin could only hope for minor roles in short films. However, in 2019, the actress made brief appearances in two notable TV series: "Pennyworth" and "Grantchester". The next project she embarked on would divide her life and career into a 'before' and 'after'.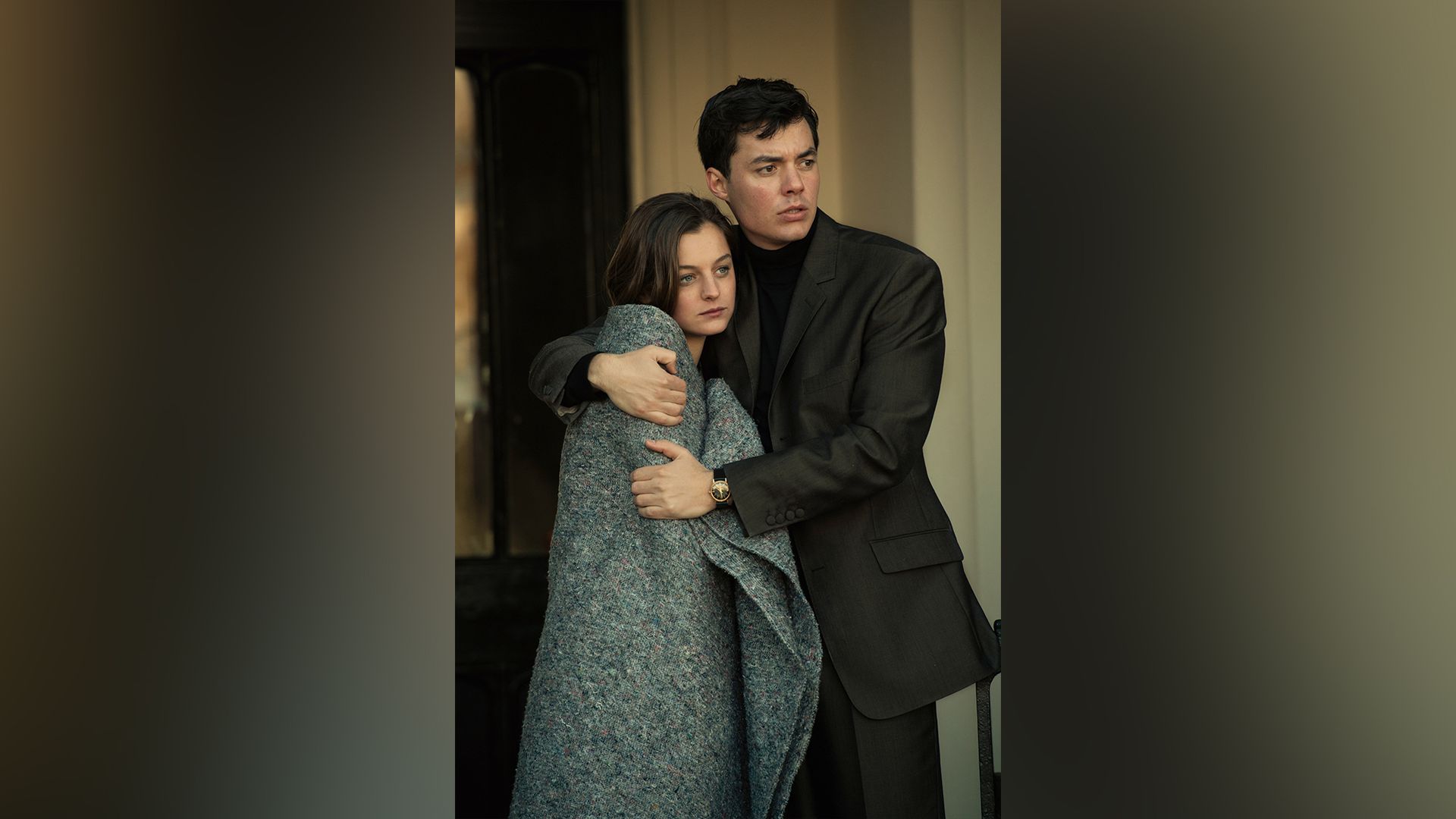 "The Crown"
In late 2019, it was revealed that Emma Corrin had been cast as Princess Diana in the fourth season of "The Crown." Surprisingly, the budding actress hadn't expected a successful audition. Initially, the series' casting director, Nina Gold, invited her through an agent to do a script read, but she was asked to deliver lines of Camilla Parker-Bowles, not Diana. On that same day, actor Josh O'Connor, who had already secured the role of Prince Charles, and five other actresses auditioning for the role of the heir's mistress were present. Corrin approached the audition with dedication and preparation, and the film crew instantly noticed the unique chemistry between her and her co-star.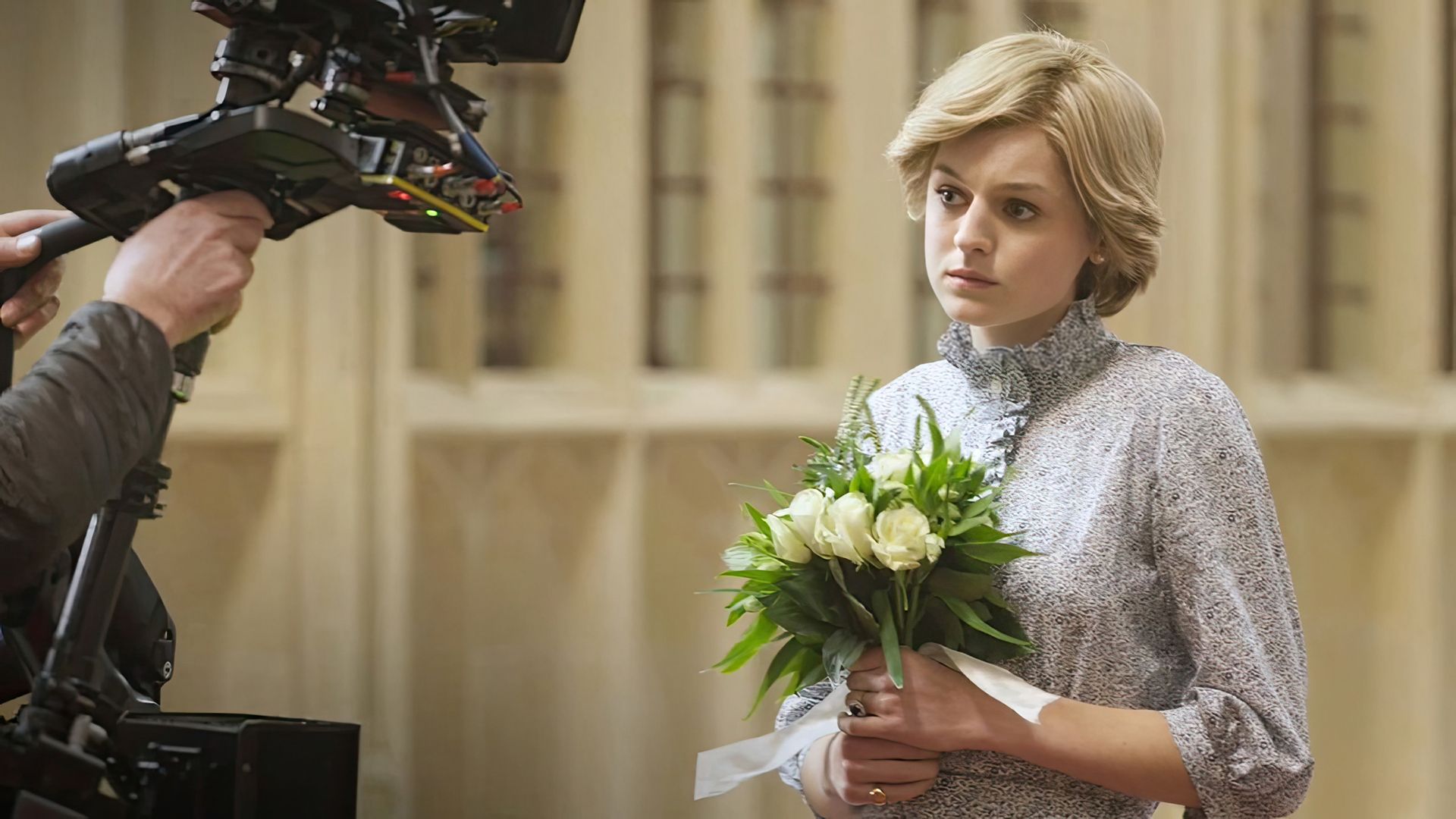 A few days later, another audition took place, with the series' showrunner Peter Morgan and producers closely watching Corrin. This time, she read Diana's lines. She effectively portrayed the transformation of a lanky, awkward girl into the "queen of hearts," impressing everyone present. She was confirmed for the role that very day. Peter Morgan described her as not only capturing the young Diana's innocence and beauty but also displaying a broad acting range and versatility.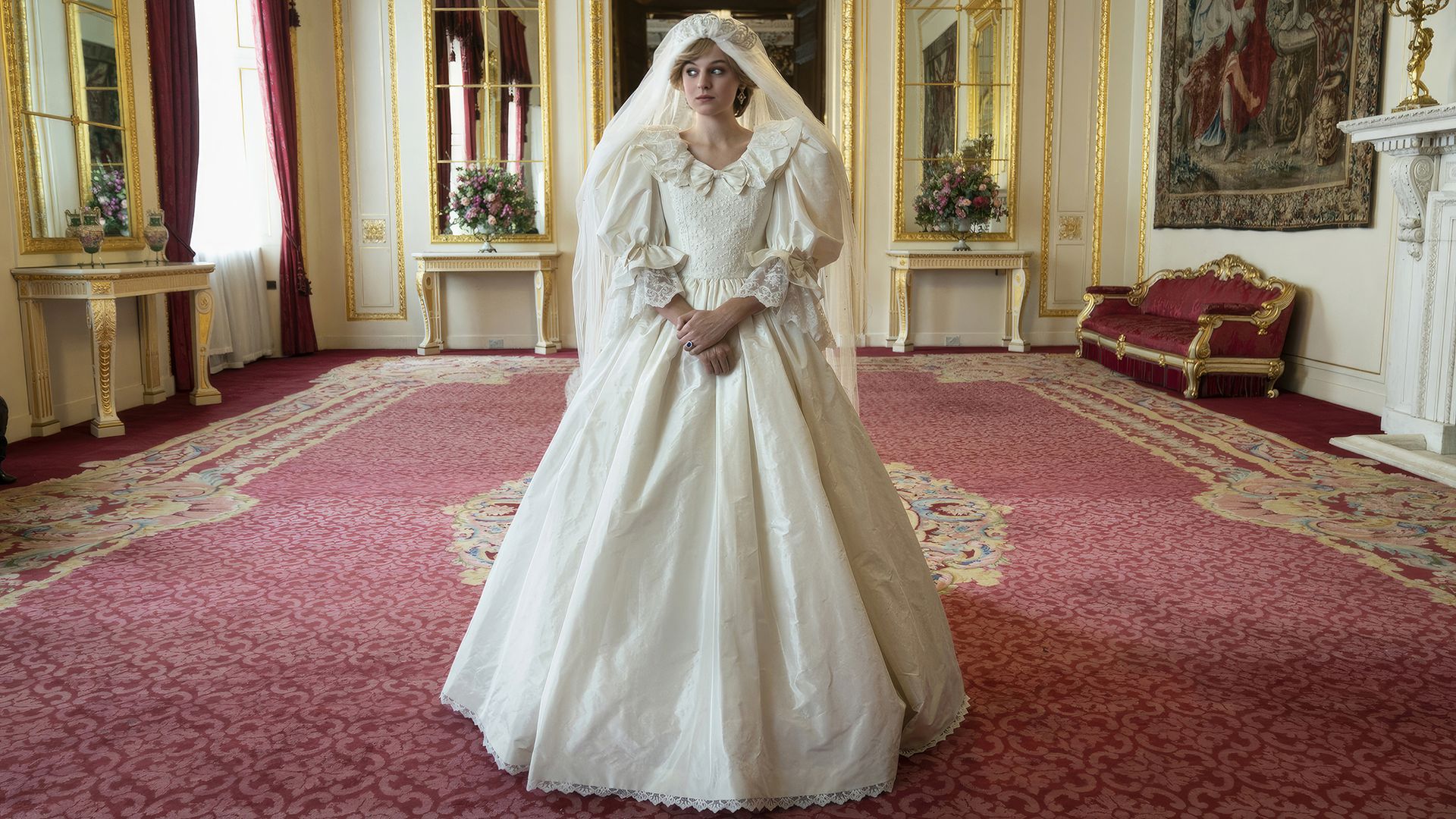 Corrin immersed herself in thorough preparation for the role. She re-watched the documentary "Diana: In Her Own Words" multiple times, studied the princess's letters, and even met with her personal secretary, Patrick Jephson. Emma sought help from her mother, a speech therapist, to dissect and mimic Diana's speech and intonations. Additionally, the actress had to learn tap dancing, ballet, and jazz dance. "It's dreadful to learn ballet at 24. It's practically impossible; you should learn it as a child," Corrin said. The most challenging scenes for her were those depicting Diana's struggles with bulimia and family conflicts. And she couldn't easily forget the weight of the wedding dress made specially for her.

While engrossed in this role, Corrin also worked on other projects. In 2020, the movie "Misbehaviour" was released, where Corrin starred alongside Keira Knightley and Gugu Mbatha-Raw. A few months later, the fourth season of "The Crown" premiered, catapulting Emma to global stardom.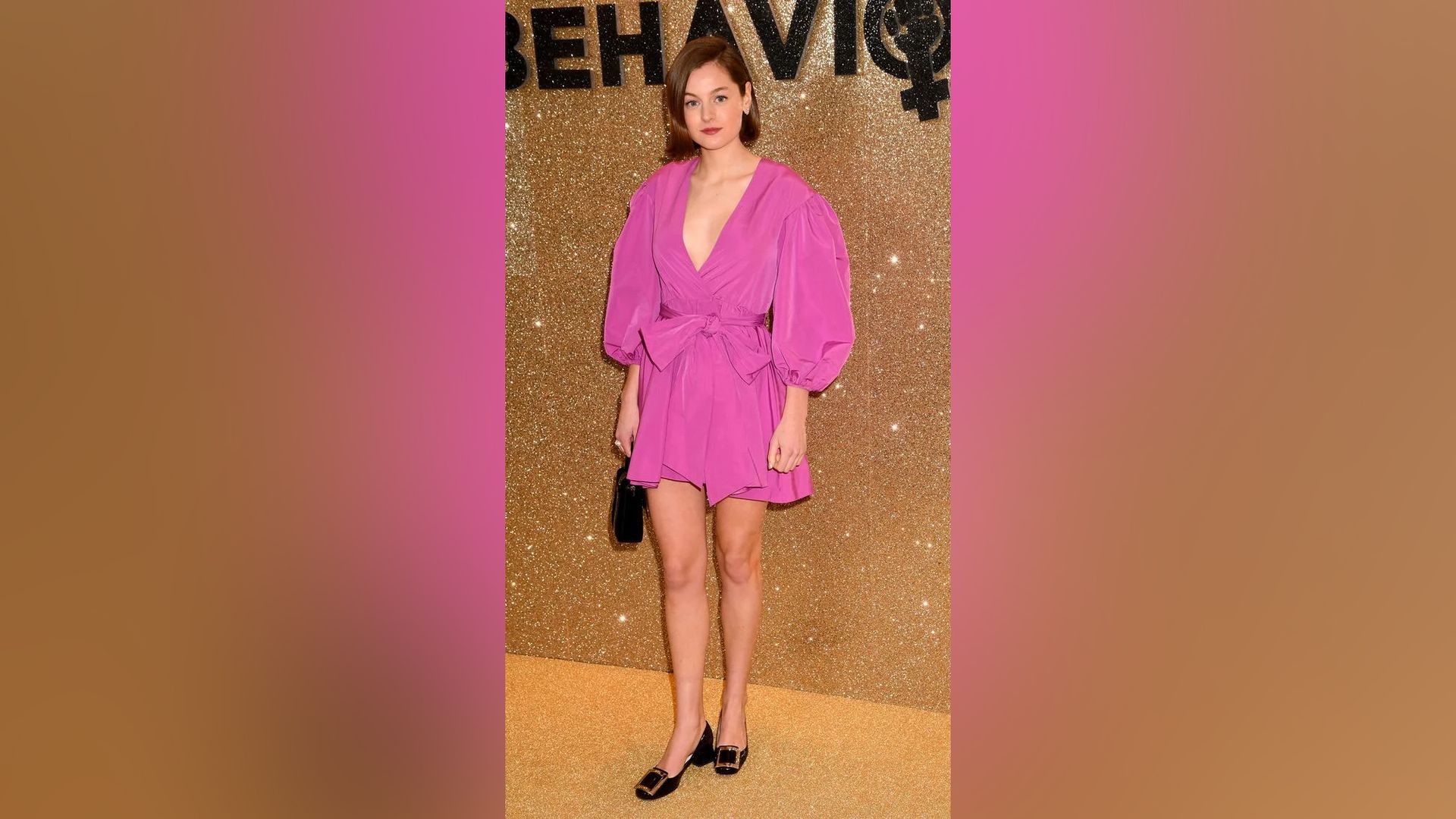 Both critics and viewers were astounded by her portrayal of Princess Diana, acknowledging their striking resemblance. Corrin received a Golden Globe and the Critics' Choice Television Award for Best Actress in a Drama Series, and was nominated for an Emmy and a solo award from the Screen Actors Guild. Moreover, she and the entire cast were recognized in the category of "Outstanding Performance by an Ensemble in a Drama Series."
Emma Corrin's Personal Life
In the summer of 2021, Emma Corrin openly discussed her personal life for the first time, admitting that she identifies as a non-binary person. She shared photos from a photoshoot for Pop Magazine on social media, where she posed in a wedding dress. The actress captioned the post, "Your favourite queer bride."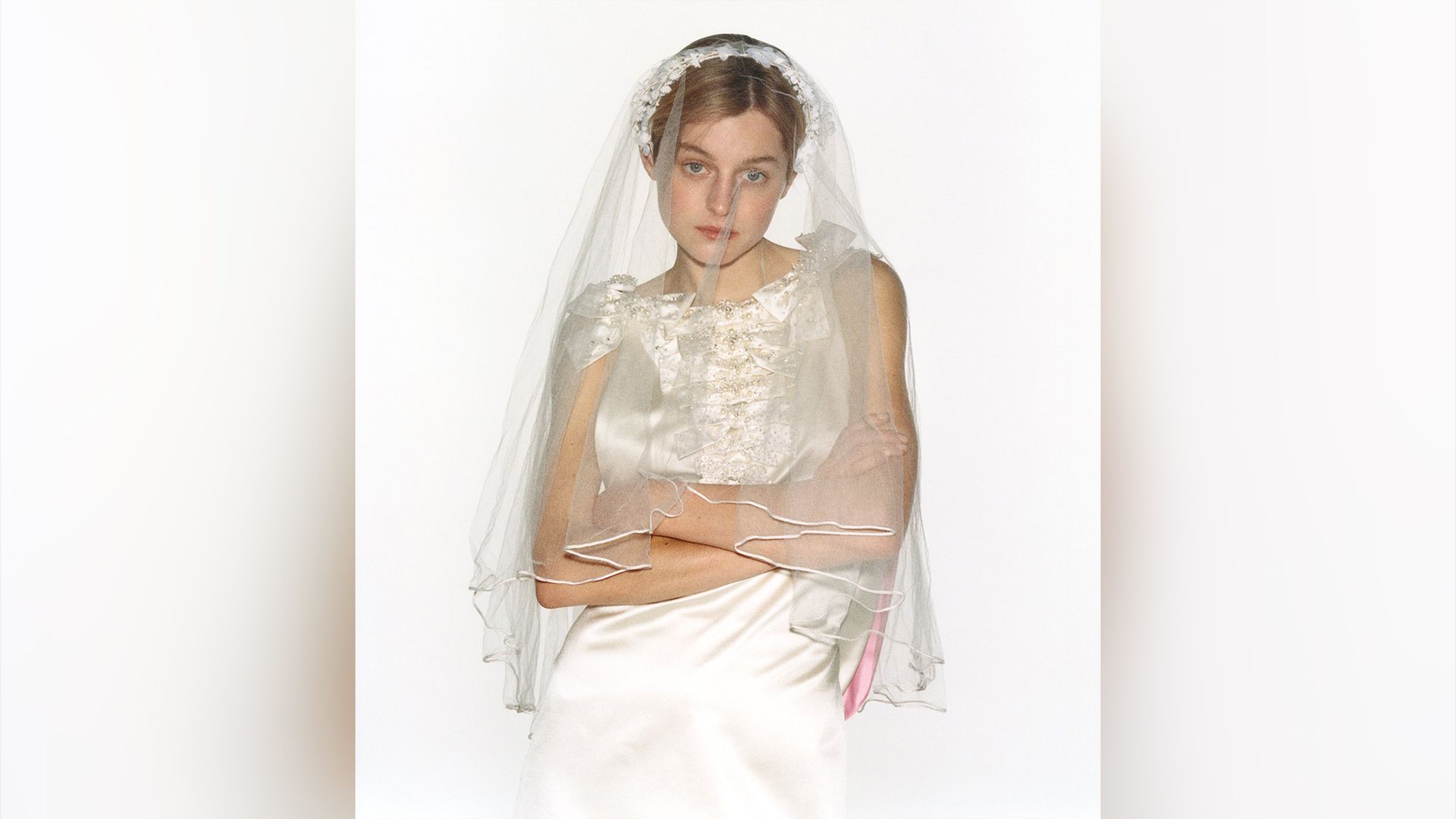 She later added that she prefers to use the pronouns "she/they" for herself. "When I started writing about this, it was, of course, scary. I wasn't sure if I was doing the right thing, but the feedback from the queer community was wonderful," Corrin stated.

By the end of summer 2023, there were rumors about a romantic relationship between Emma and Oscar-winning actor Rami Malek. Reporters spotted the duo on several dates in London. In September, the actors were caught sharing a kiss during a walk in Hyde Park. It was reported that Malek ended his previous relationship with actress Lucy Boynton, whom he had dated for five years, because of Corrin.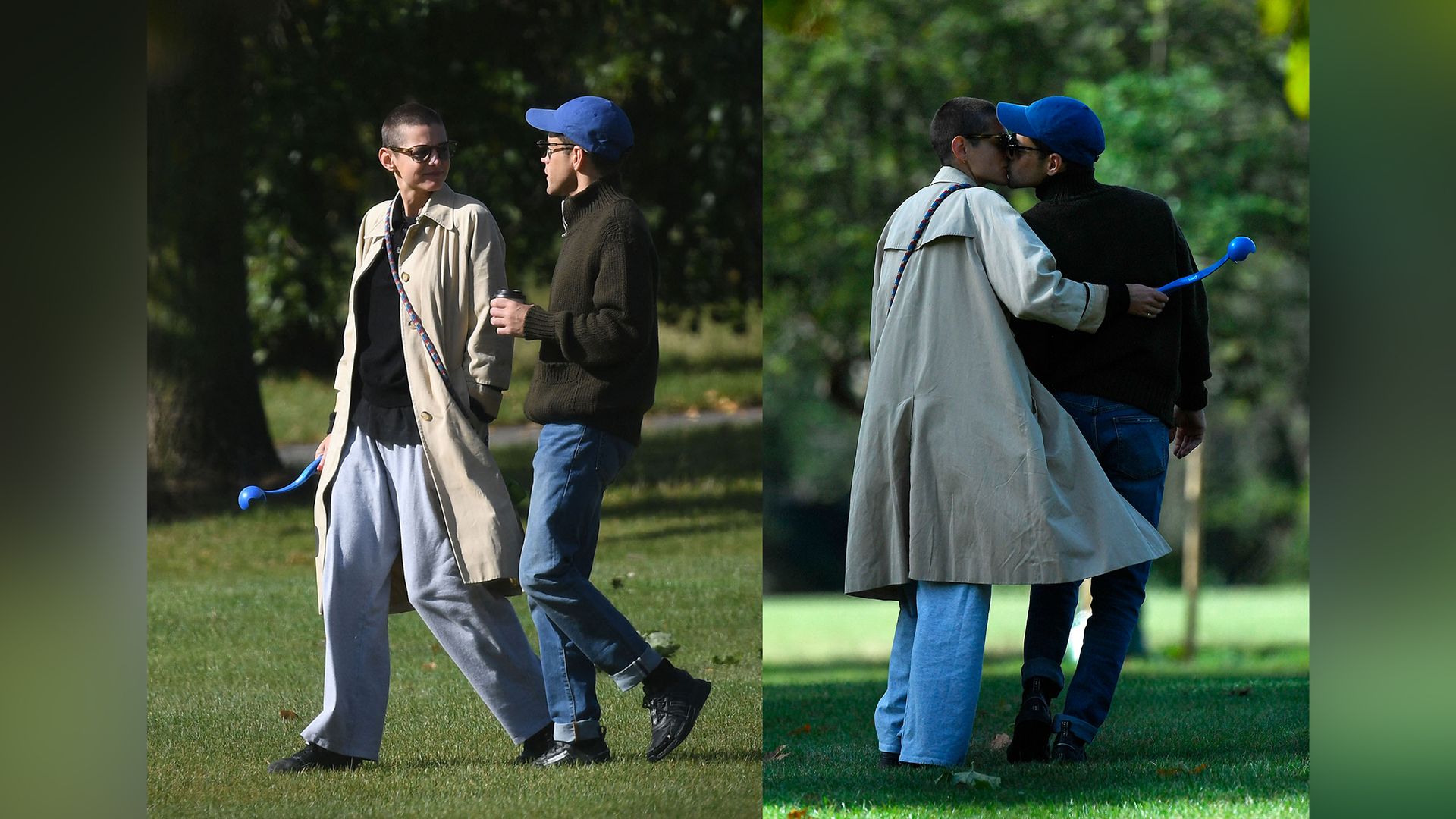 Style
Emma is known for her extravagant style. For instance, in the spring of 2022 at the Laurence Olivier Awards red carpet, the actress wore a dress with a bra that looked like popped balloons worn over it. In September 2023, at the Venice Film Festival, Corrin showcased a knitted outfit from Miu Miu, consisting of a cardigan and underwear worn over black tights.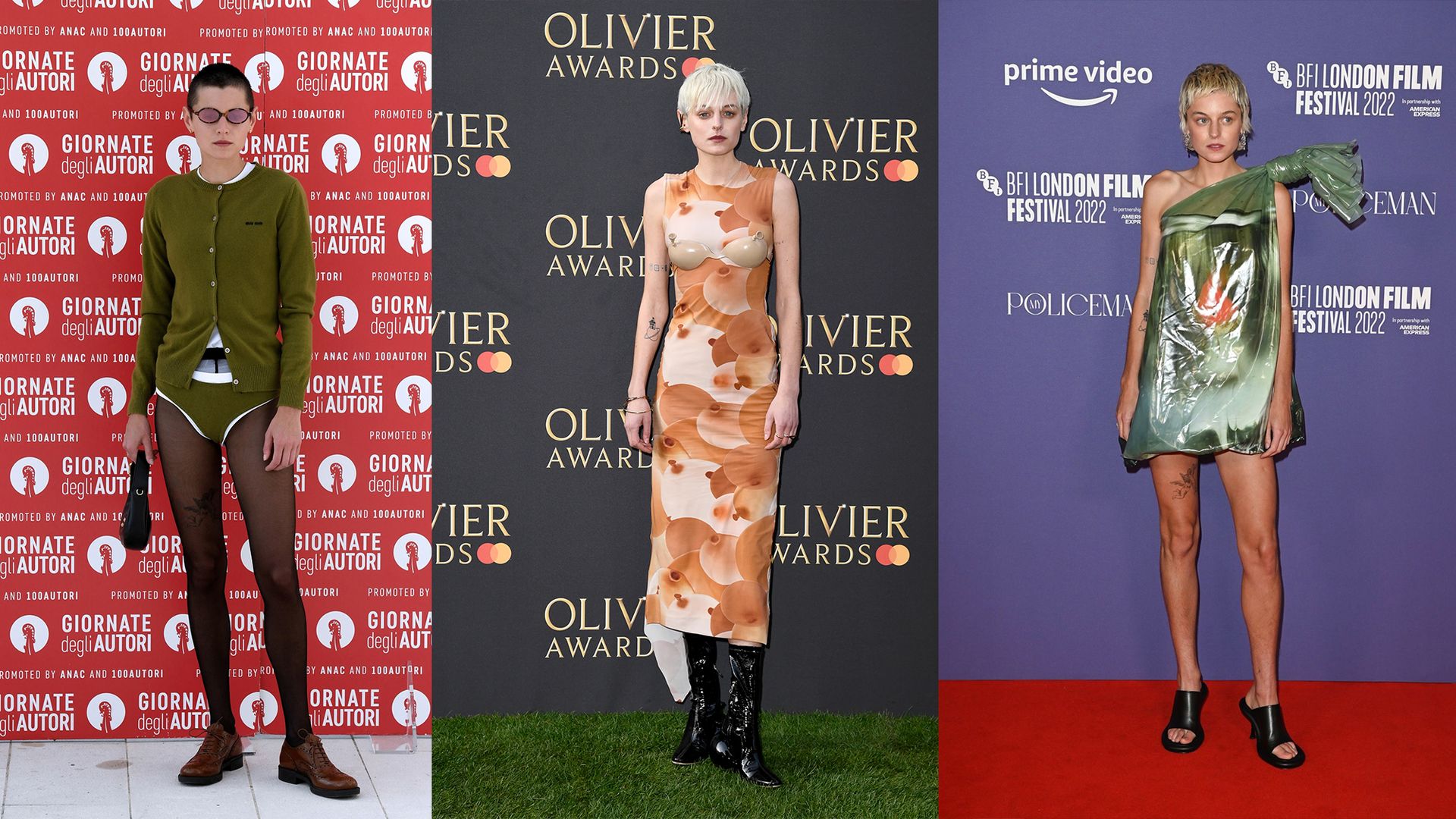 Additionally, Emma loves to experiment with her hairstyles. After her strict bob cut, she first tried a blonde mullet and in 2023, she shaved her head completely.
Emma Corrin Now
Shooting for "The Crown" transformed Emma from an emerging actress to a promising star. In 2022, she appeared in the series "Call My Agent" and two period films "My Policeman" and "Lady Chatterley's Lover." In these feature films, Corrin played the leading female roles.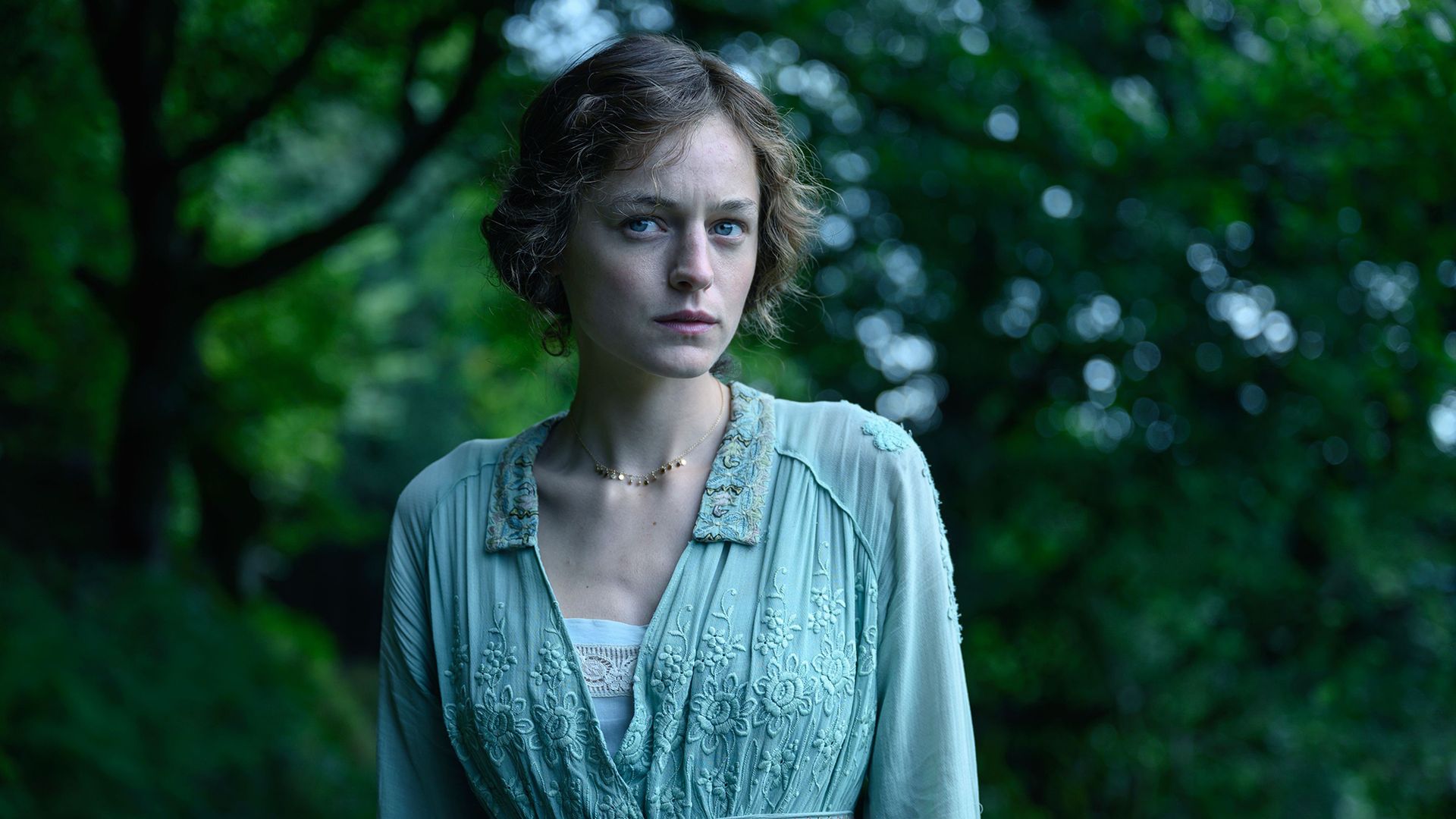 In November 2023, the premiere of the series "Murder at the End of the World" was scheduled, in which Emma starred alongside Clive Owen. She portrayed an amateur detective trying to solve a murder in a mysterious billionaire's mansion.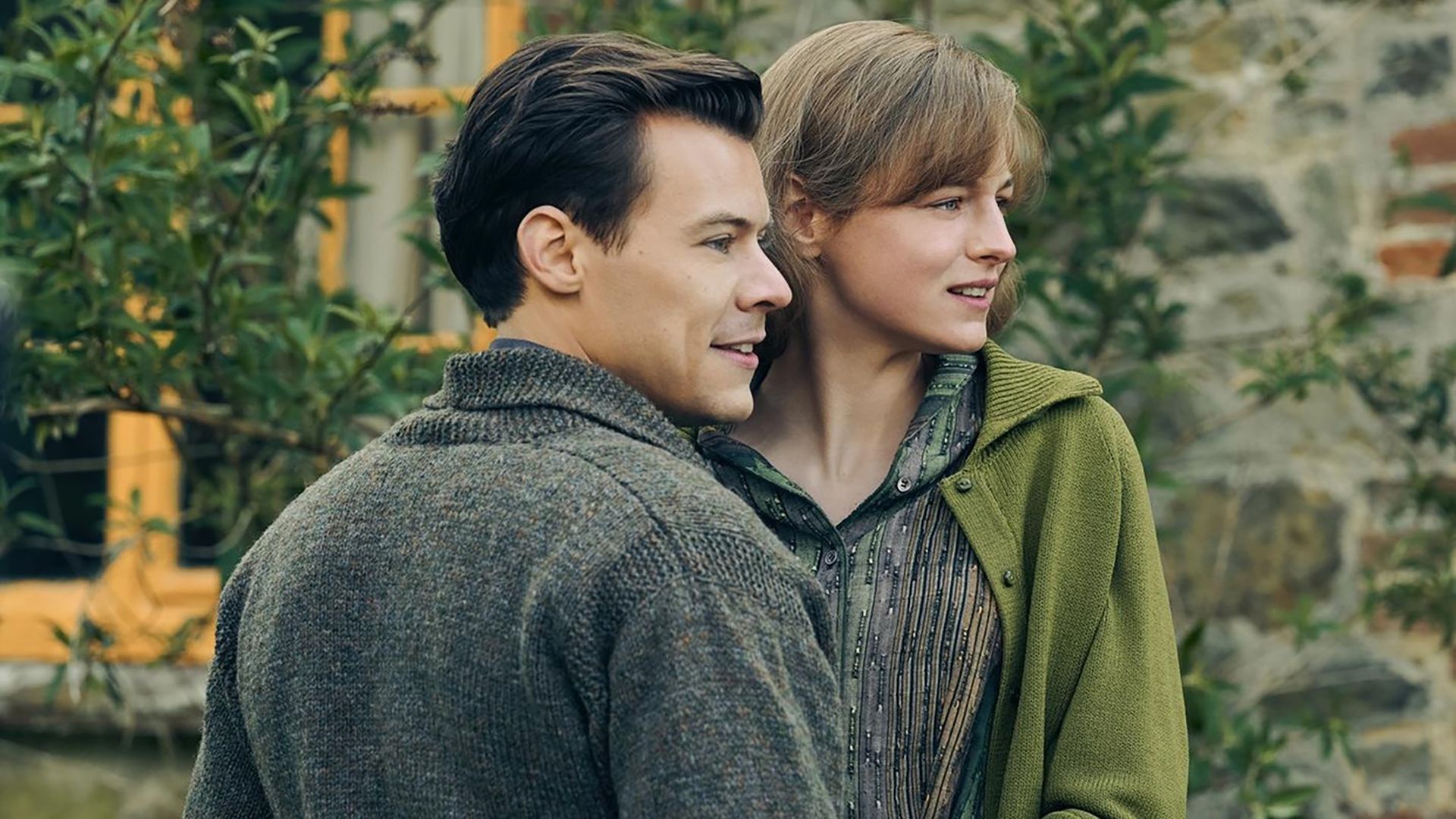 Additionally, Corrin was invited to join the cast of "Deadpool 3." No details about her role were disclosed, but the actress hinted at opposing Ryan Reynolds and Hugh Jackman's characters. The film's release is set for 2024. "I'm thrilled to play a villain. I've never done anything like this before," she shared.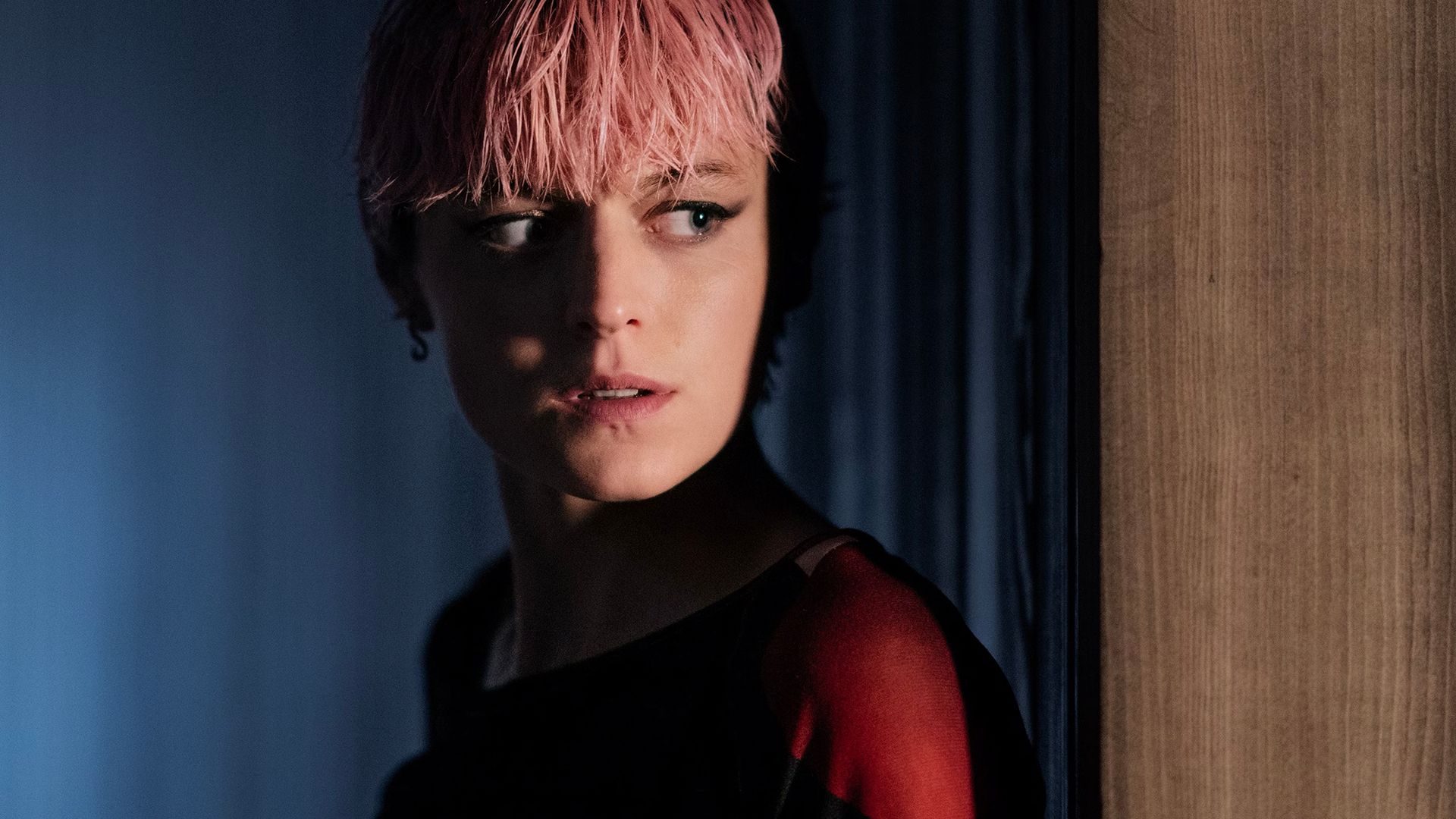 Emma was also involved in the remake of "Nosferatu," directed by Robert Eggers. Besides Corrin, the gothic horror film featured Lily-Rose Depp, Bill Skarsgård, and Willem Dafoe.
Interesting Facts
Upon learning she had secured a role in "The Crown," Corrin immediately adopted a cocker-poodle mix and named it Spencer.
As a child, Emma was a huge fan of Princess Diana: her room walls were covered with pictures of the princess. Moreover, her mother in her younger years bore a striking resemblance to Lady Spencer.
Corrin suffers from congenital asthma. After an extended shoot in a pool for "The Crown," she needed emergency hospitalization. Medics found that her oxygen levels were low.
Press Ctrl+Enter If you find a mistake