The singer of the hit "I'm Glad" is blissfully married to the actor. Last month, J.Lo celebrated her 54th birthday, and yesterday marked Affleck's 51st. The singer extended a touching birthday greeting to him.
Lopez
shared a video of the two driving together.
Affleck
, behind the wheel, donned a light gray t-shirt, while Jennifer, in the passenger seat, wore a snug white tank top. Her subtle makeup complemented her flowing hair that fluttered in the wind. The couple was engrossed in Sam Cooke's "Wonderful World," singing along and sharing smiles. "Dear Ben, happy birthday! I love you!" exclaimed the star of "Hustlers."
Admirers of the duo penned numerous warm messages. "You two are amazing!", "I adore you both", "Happy Birthday, you two are fabulous!", "Thanks to you both, I still believe in true love," the bloggers opined.
A source close to Affleck conveyed his contentment in life. "Everything in his life is coming together. He's truly happy and content," People magazine
quoted
the insider.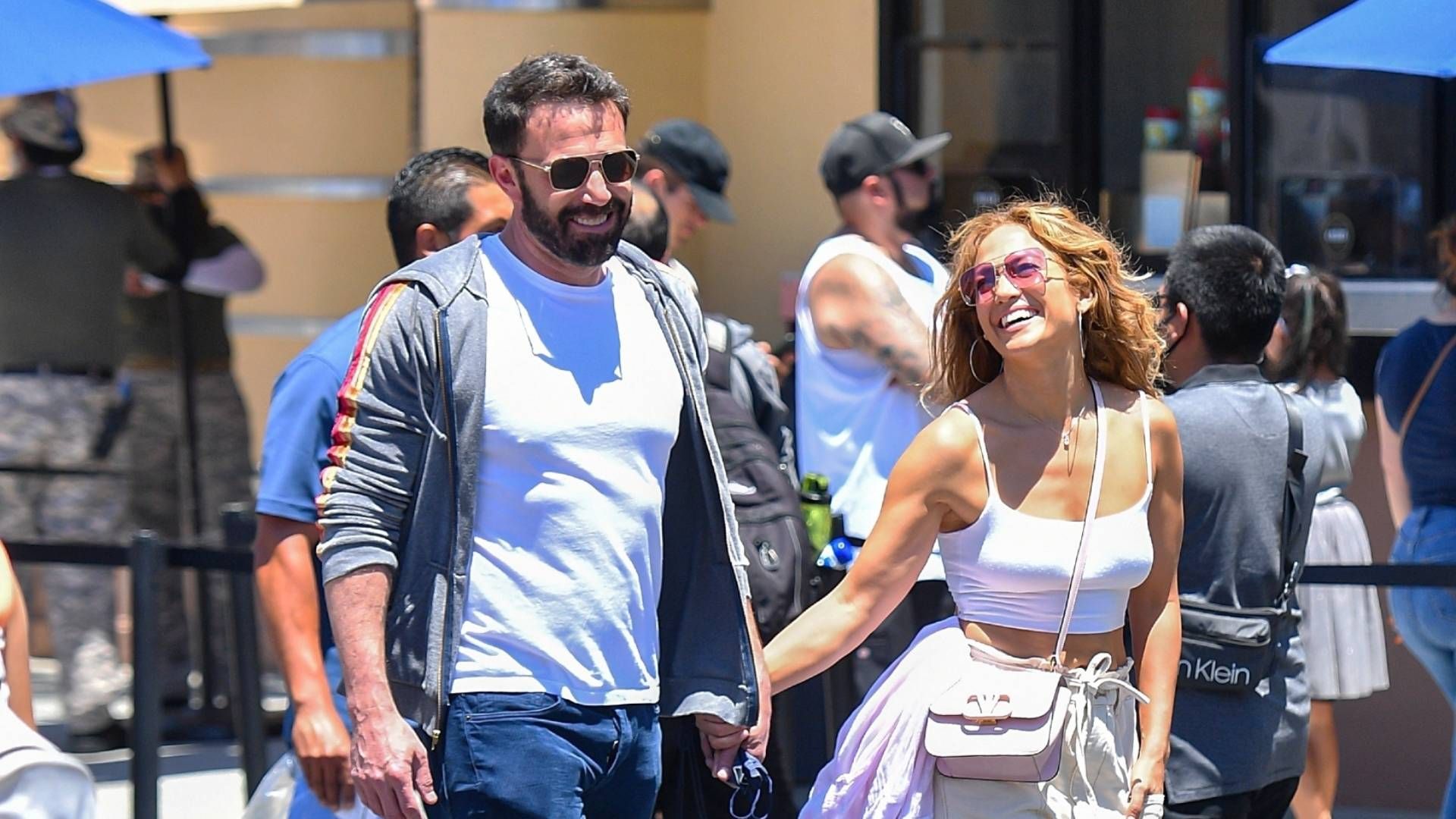 Last month, the couple celebrated their first wedding anniversary in Beverly Hills. They hosted a daytime meal with Lopez's children and Affleck's son, followed by a romantic evening date. The pair dined at the chic Italian restaurant, Giorgio Baldi, in Santa Monica.

Jennifer Lopez warmly wished Ben Affleck a happy birthday with heartfelt footage alongside her husband.