Robbie said that her husband, being a participant of those events, probably would kill her for this story, since the meeting with the politician was quite «awkward». By the way, Robbie got acquainted with TV presenter Ellen DeGeneres that time too.
Margot told that she and her husband, Tom Akerley, spent their honeymoon in a rather expensive hotel. They went to the gym where they met Obama, Ellen DeGeneres, and her partner actress Portia de Rossi.
Margot Robbie
's husband wore old tight shorts, which confused the actress very much, but before going to the gym, Akerley refused to choose them, saying, «which important person can we face here?».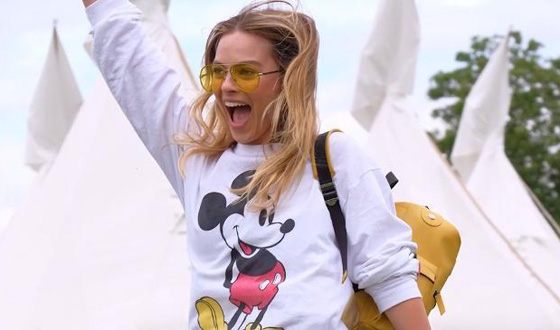 Although Margot Robbie starred in the TV series and movie since 2008, she got the worldwide fame after the film «Suicide Squad», which was released in 2016. She played the villain Harley Quinn, familiar to readers of comics, in this sci-fi action movie. Recently, the actress said that after the film's release, she began to receive threats from inadequate fans. «I have only one regret, that no one warned me what I could face after,» - the actress says, who had never faced something alike before starring in the «Suicide Squad».

Australian actress Margot Robbie, who became the guest of the show by Ellen DeGeneres, remembered how she first met former US President Barack Obama.