Hozier's biography
Hozier (real name is Andrew Hozier-Byrne) is an Irish superstar, indie rock singer, and songwriter who had a rapid rise to stardom and was nominated for the Annual Grammy Awards in 2015. Net worth: $5 million.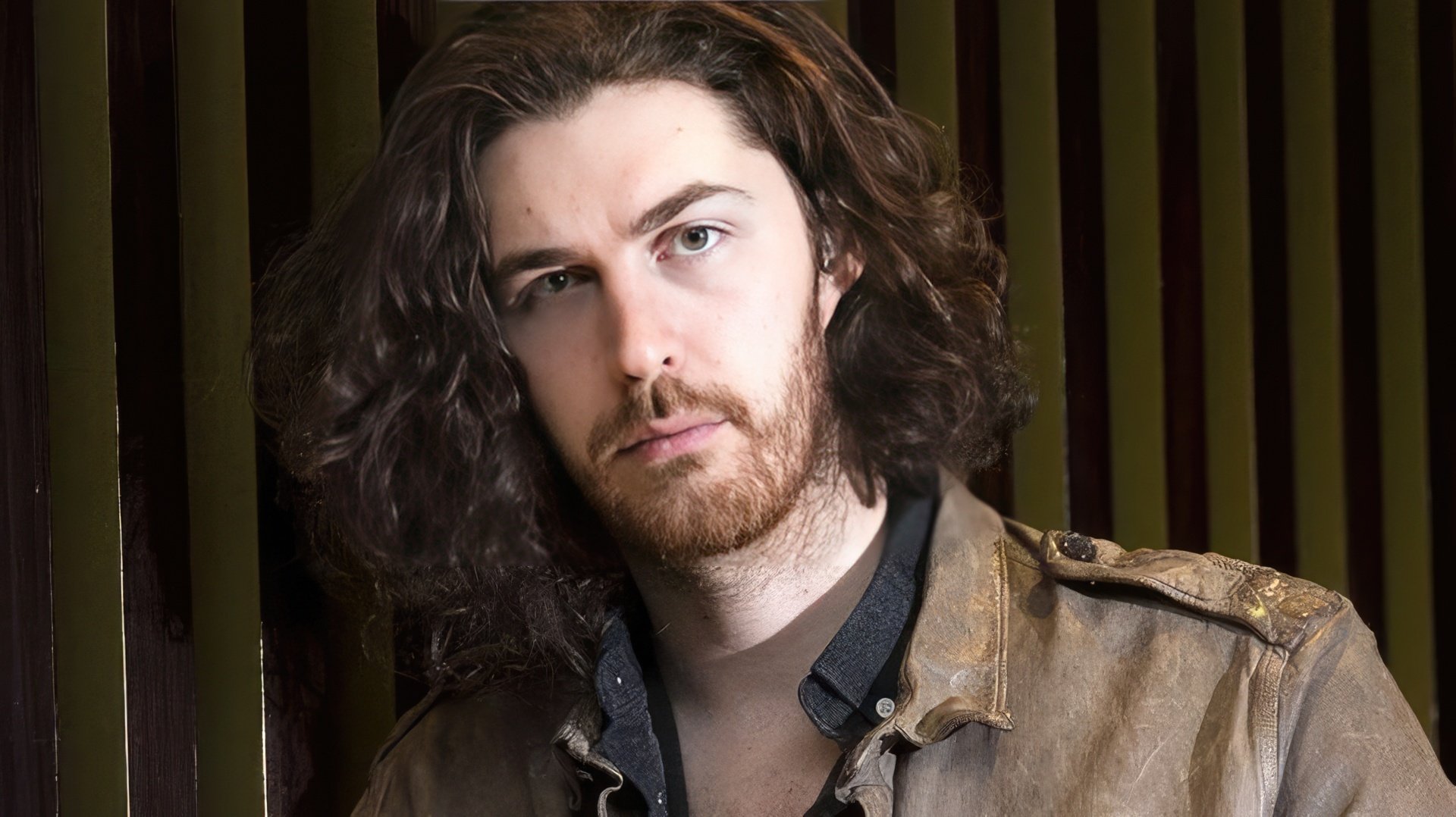 Hozier's absolutely unique debut single Take Me to Church that reached over 240 million streams on Spotify, an audio streaming platform, and has been certified multiplatinum in Great Britain, the USA, and Canada, became a sort of a musician's trademark. Andrew is also known for his powerful, soulful voice and piercing, hypnotic eyes.

His self-titled debut album Hozier (2013) topped the chart in Ireland and scored top ten positions all around the world. His second album Wasteland, Baby! (2019) debuted atop not only in his homeland but also in a reputable US Billboard 200.
Childhood
The soon-to-be charismatic and highly successful singer-songwriter, who won over millions of fans, was born in the small town of Bray, situated about 20 km from Dublin. The boy grew up in a close-knit family of creative minds. Hozier's mother is an artist, who actually created the artwork for his debut album while his brother is a director and helped with Hozier's music videos.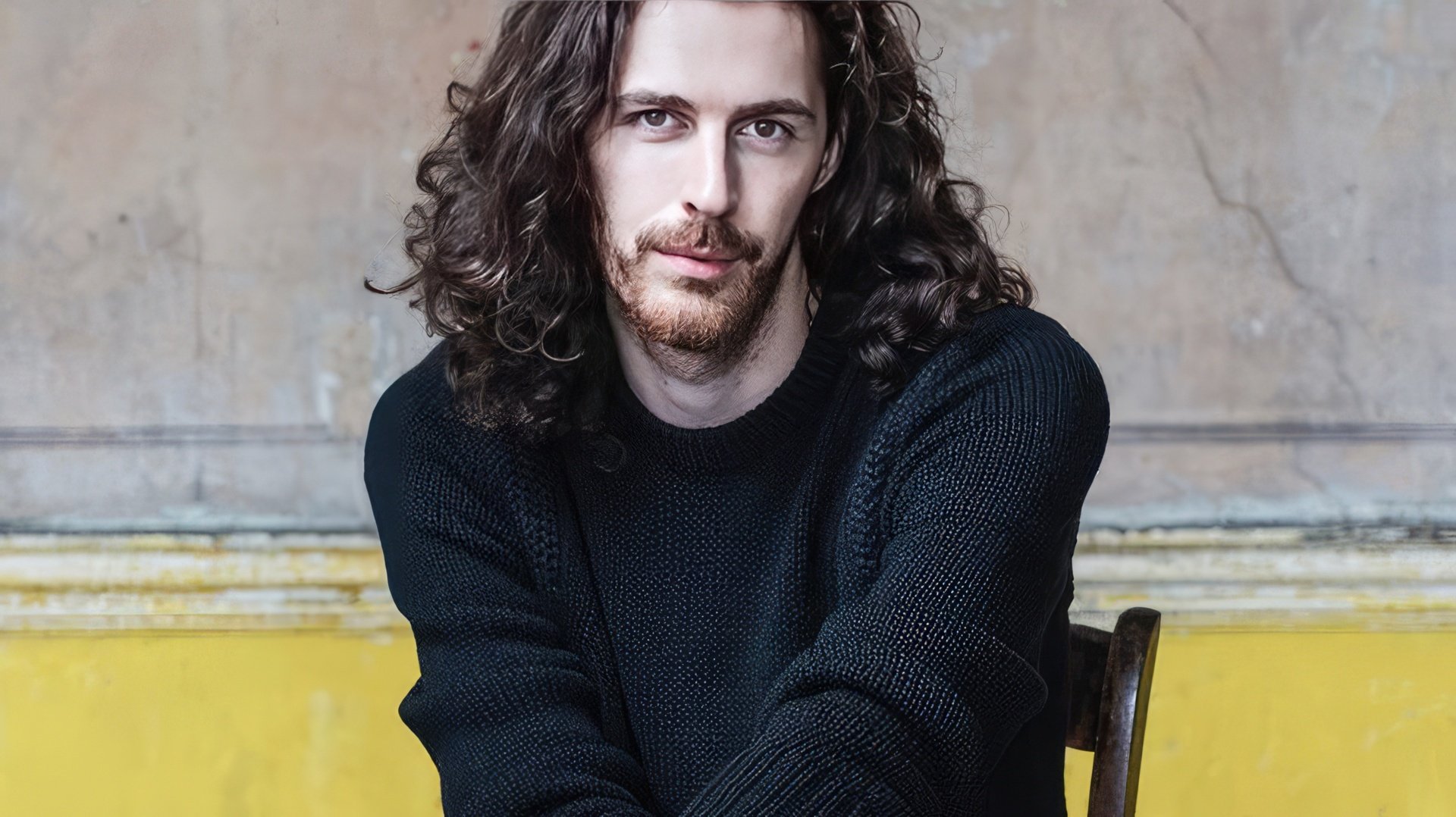 Andrew's father played drums in a band called Free Booze and began taking his son to blues concerts with him when the boy was only three years old. According to the singer, he remembers often watching a musical comedy film The Blues Brothers instead of Disney cartoons.

When Andrew was six, his father fell seriously ill and after a failed surgery, complicated by nerve injury, ended up in a wheelchair. The singer remembers that this unfortunate incident has greatly affected his emotional state and world perception. He became withdrawn and quiet and often isolated himself from everyone around him.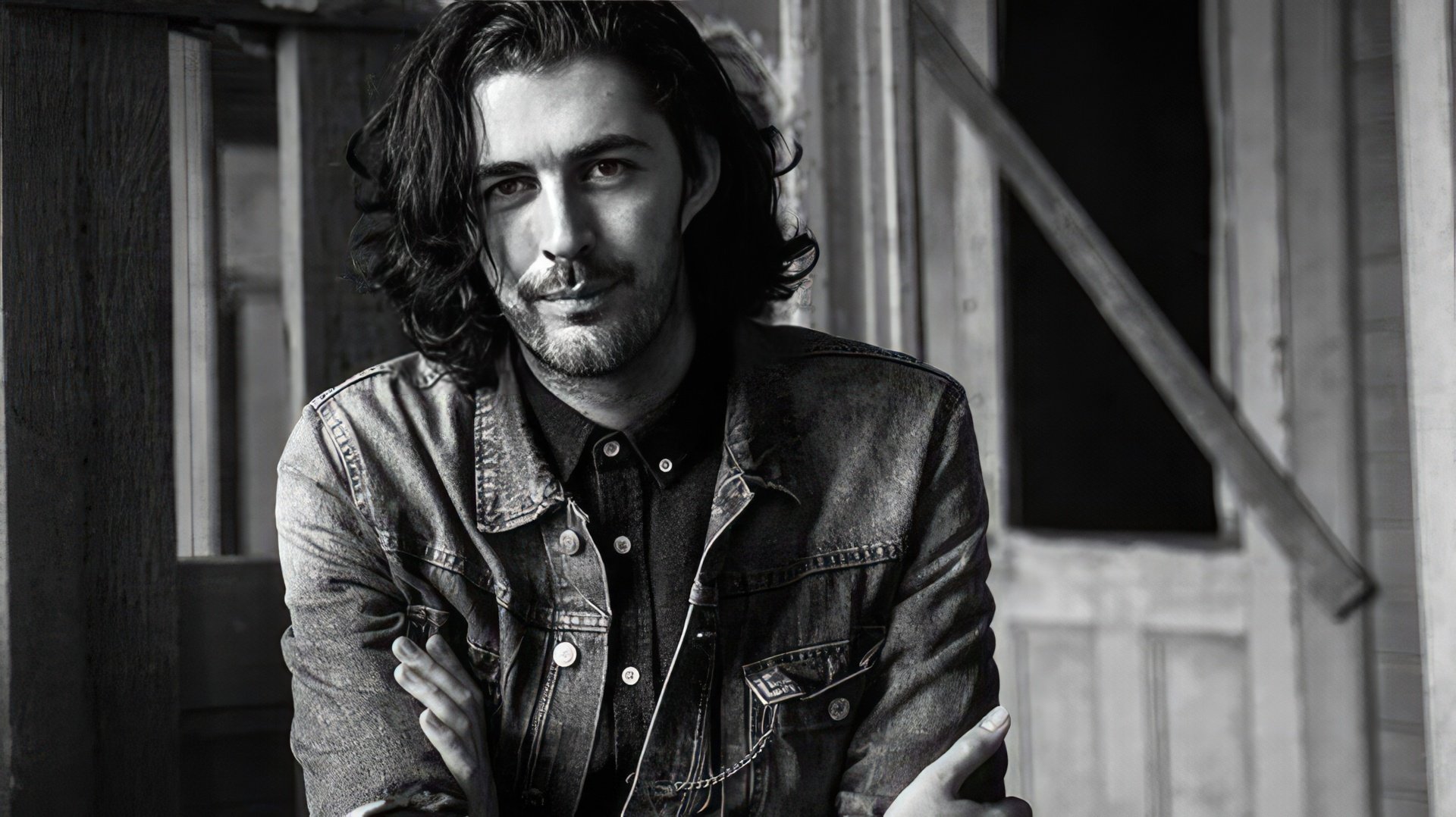 During his school years, Andrew began showing his creative potential and extraordinary ability for music. Thanks to his perfect sense of pitch, rhythm, and powerful but pure voice, the boy became a regular school choir member and could often be seen performing at school concerts. He began writing his own music and lyrics by the time he turned 15. Hozier's talent didn't go unnoticed by professional music bands, so he ended up receiving numerous proposals to collaborate.
Career progression
After graduating from high school, Andrew began studying music at Trinity College, Dublin. However, he dropped out from this highly esteemed educational establishment only half a year later to record demos in collaboration with a famous pop-rock singer, Niall Breslin, for Universal Music Ireland.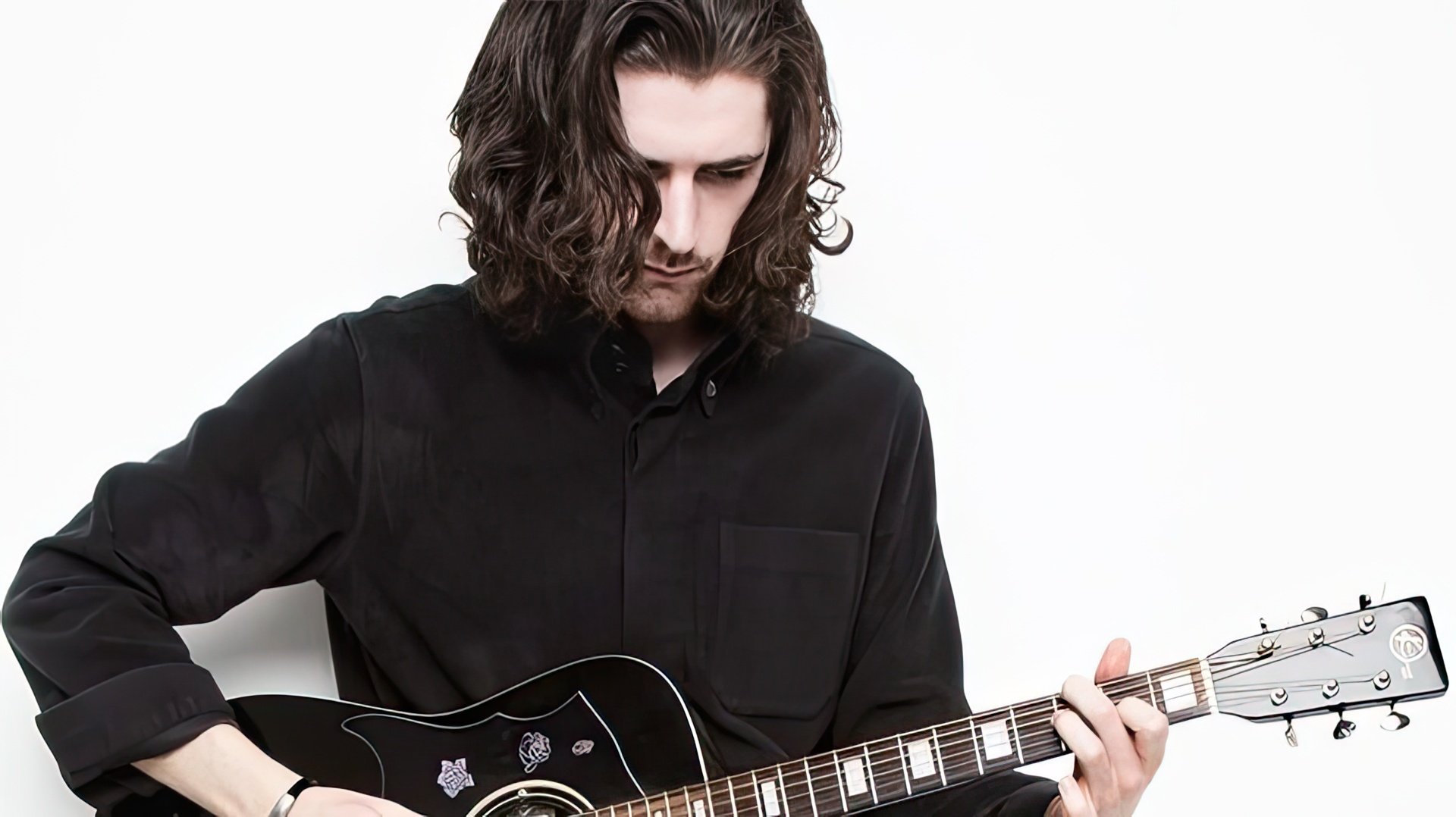 Soon Hozier joined the Trinity Orchestra, which consisted of his former teachers and fellow students, and became one of the soloists of the vocal ensemble. His iconic performance of Pink Floyd's famous The Dark Side of the Moon was uploaded to the internet in 2012 and immediately went viral.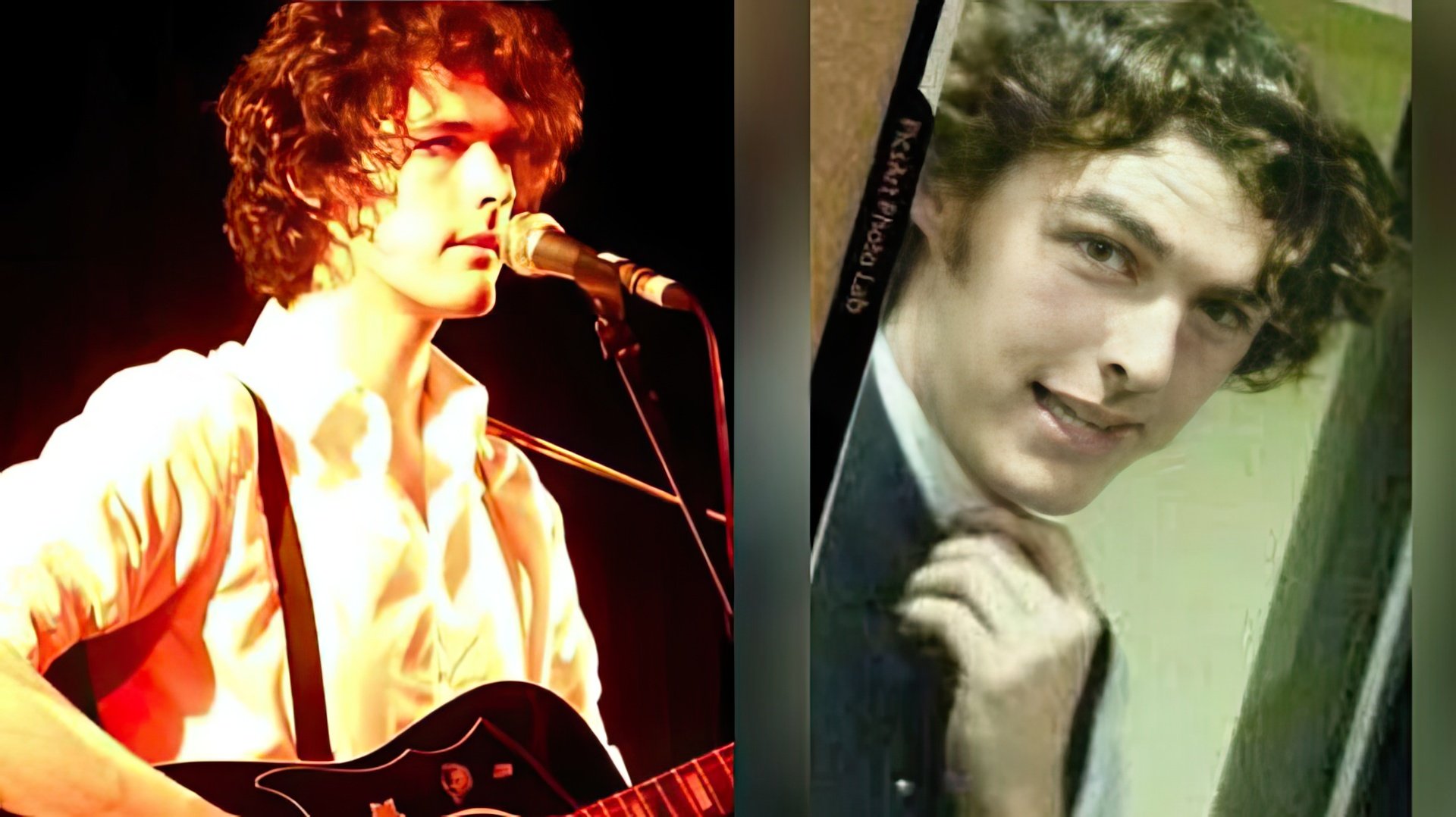 He spent all of his time working enthusiastically, joined another choral ensemble called Anúna, and later toured Norway and the Netherlands with them. Hozier also played in ZASKA, comprised of Ireland's leading musicians in the Future Soul genre – the mix of jazz, funk, and R'n'B. Additionally, he played in Nova Collective, a progressive rock band.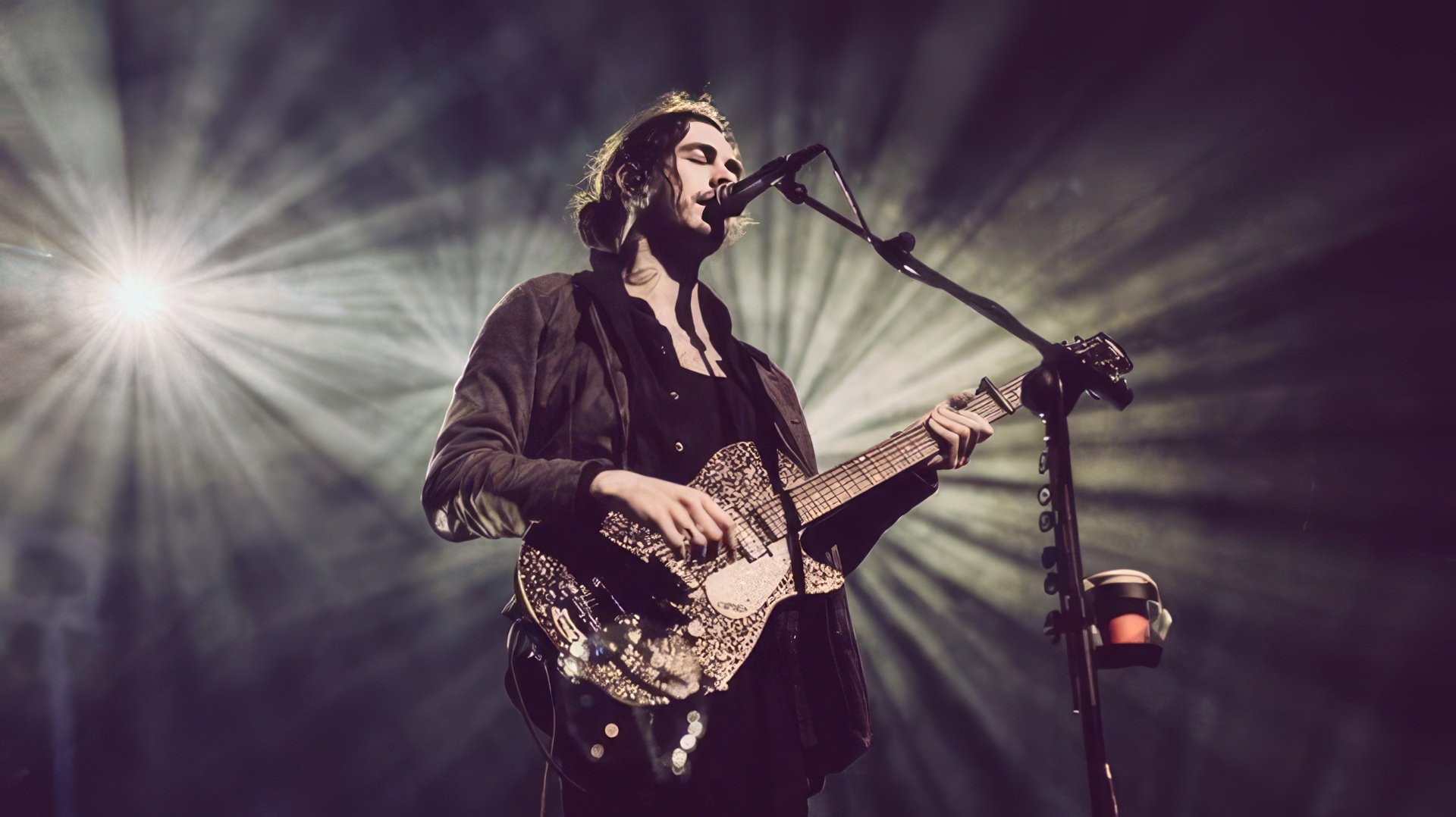 Despite being constantly busy and never really having any time for his solo project, Hozier managed to release his debut EP Take Me to Church in 2013, which immediately turned him into a superstar. The musician has never even thought that the title track would reach the mainstream audience, yet it went on to become an actual anthem for all the hopeless and wronged in no time, and made it to the top of the charts all over the world. The lyrics of the song delve into religion, same-sex relationships, and homophobic hatred, including anti-gay violence in Russia. Among various well-known musicians who subsequently covered Take Me to Church are Ed Sheeran, Morgan James, Demi Lovato and Kiesza. The song was used in numerous films, TV commercials, and television series. By the way, it was nominated at the 57th Annual Grammy Awards for Song of the Year. In 2014, Hozier released his second EP, titled From Eden. It landed on second place in the Irish Singles Chart and entered the charts of Belgium, Canada, Great Britain, and the United States. The artist headlined a couple of music festivals and appeared on various television shows, including the ever-popular British comedy chat show The Graham Norton Show and an American late-night talk show The Tonight Show Starring Jimmy Fallon. He was also one of the musicians to perform at the annual Victoria's Secret Fashion Show.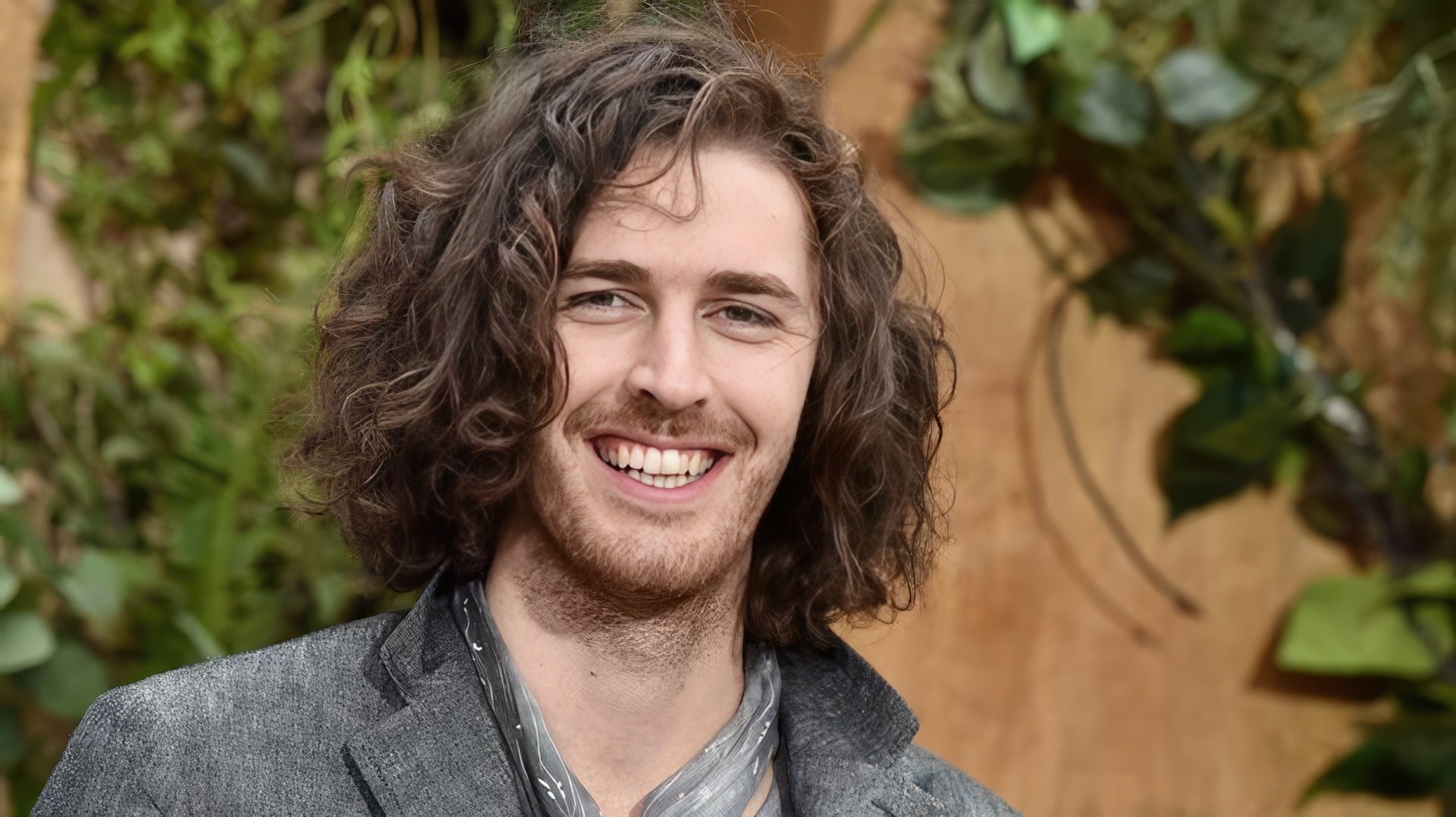 In September Hozier released his debut studio album Hozier and set off on an American and European tour, to support it. In 2015, he won a BBC Music Award for Song of the Year, two Billboard Music Awards, a European Border Breakers Award, and a Teen Choice Award.
Hozier continued to be idolized and received the VH1 Artist of the Year award based on fan votes, at Big Music 2015, outrunning fellow nominees – Tori Kelly and James Bay.
Around that same time Sergei Polunin, a Ukrainian-born ballet dancer and a former Royal Ballet's principal dancer released an emotional video to Take Me to Church, directed by the master of kitsch pop surrealism David LaChapelle. It gained over 3.5 million views in 3 days. Aside from this, Hozier presented a new music video for his single Someone New, starring daring and gorgeous Natalie Dormer, the star of science fiction-adventure films Hunger Games and fantasy drama television series Game of Thrones.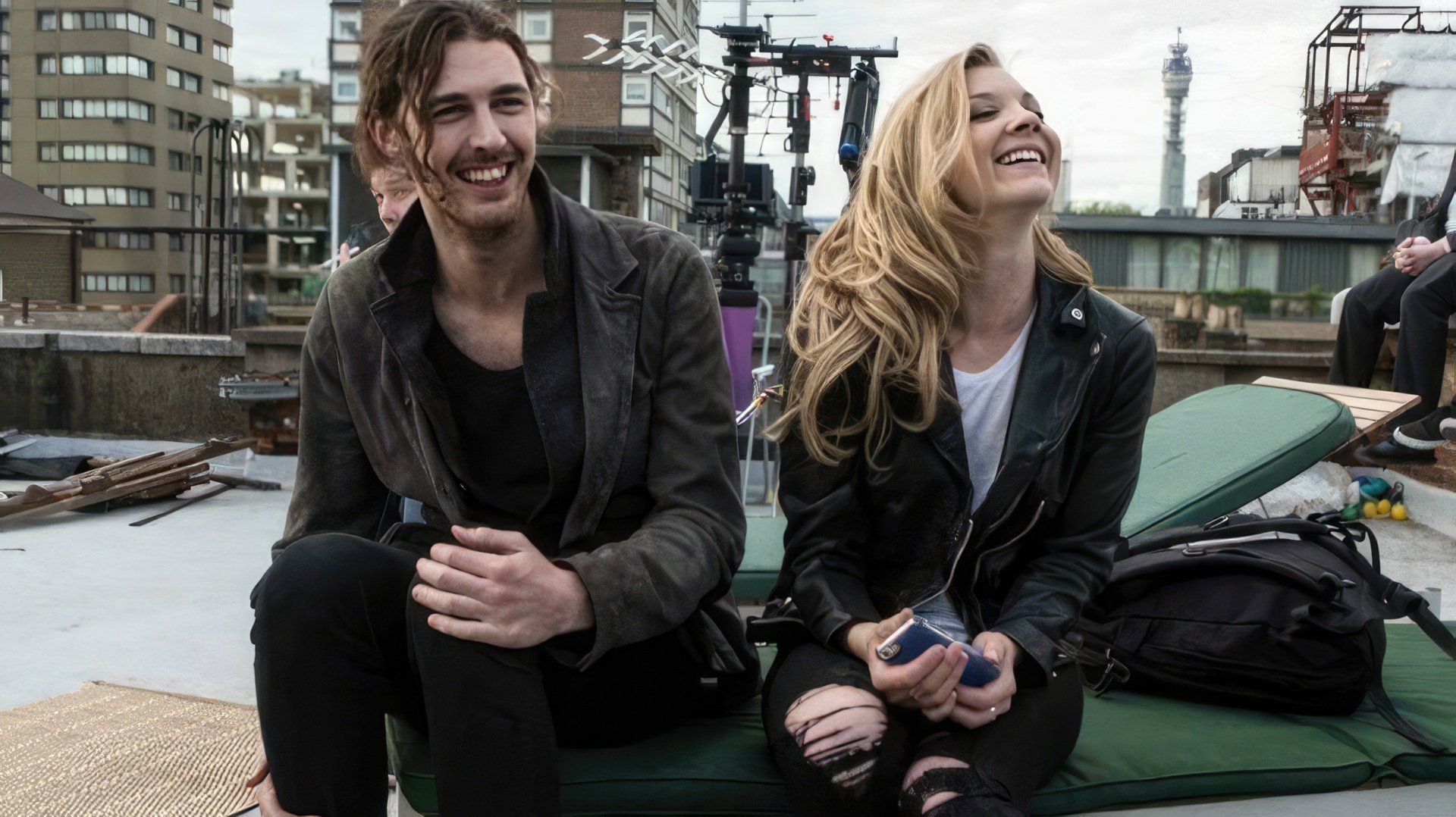 A year later, he recorded a new song Better Love, which was featured on the soundtrack for an adventure film based on the fictional character created by Edgar Rice Burroughs, Legend of Tarzan. Alexander Skarsgård had the leading male role in the movie.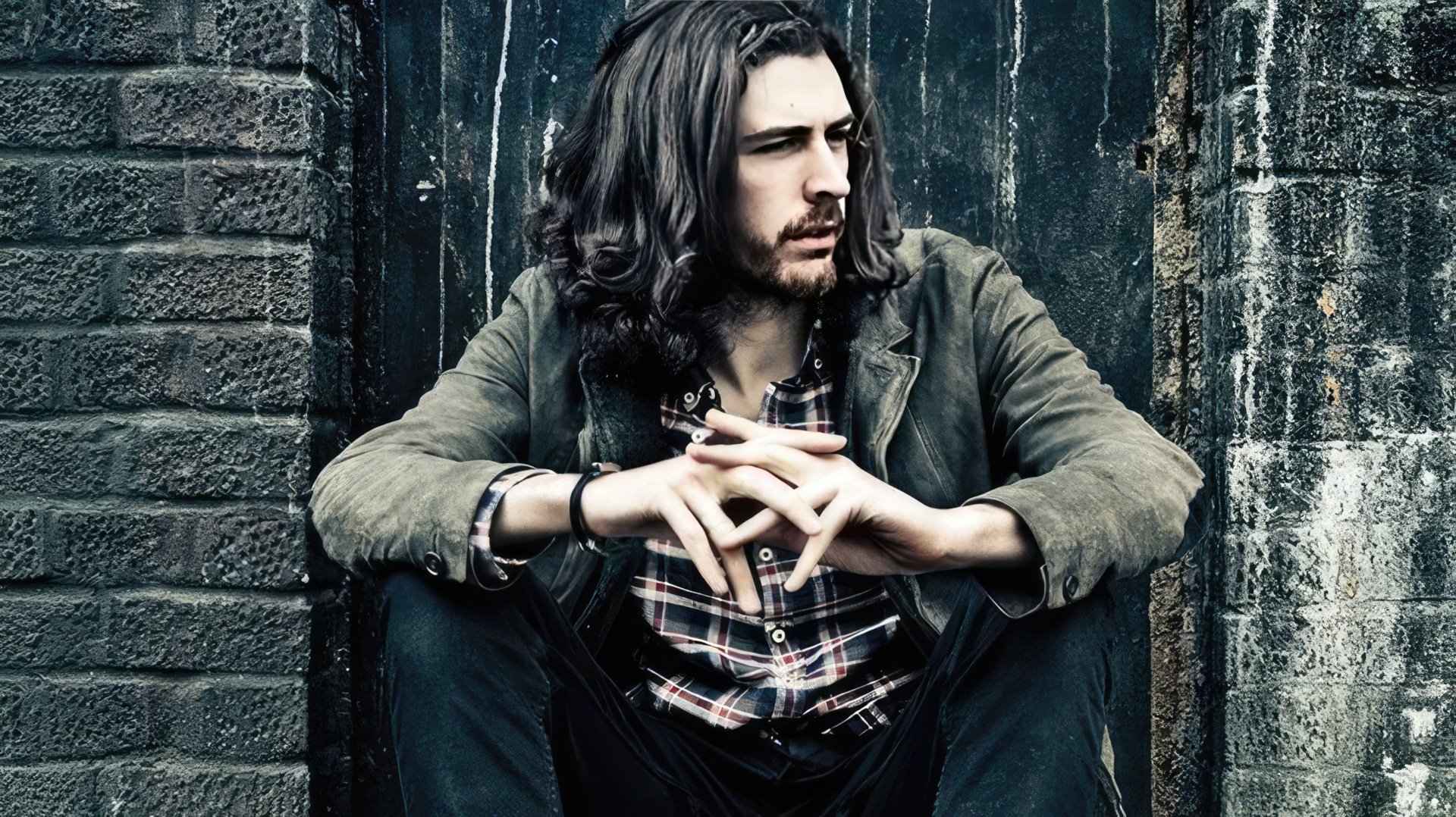 According to Zoomboola.com, in 2018, the musician, who embodies all the aspects of Irish masculinity (according to The Irish Times) released an EP Nina Cried Power, which included a single of the same name in collaboration with an amazing R'n'B and gospel singer Mavis Staples. The EP featured three other tracks: Moment's Silence, NFWMB, and Shrike.
Hozier's personal life
The talented and reserved young man is currently single due to his busy schedule and constantly being on the road.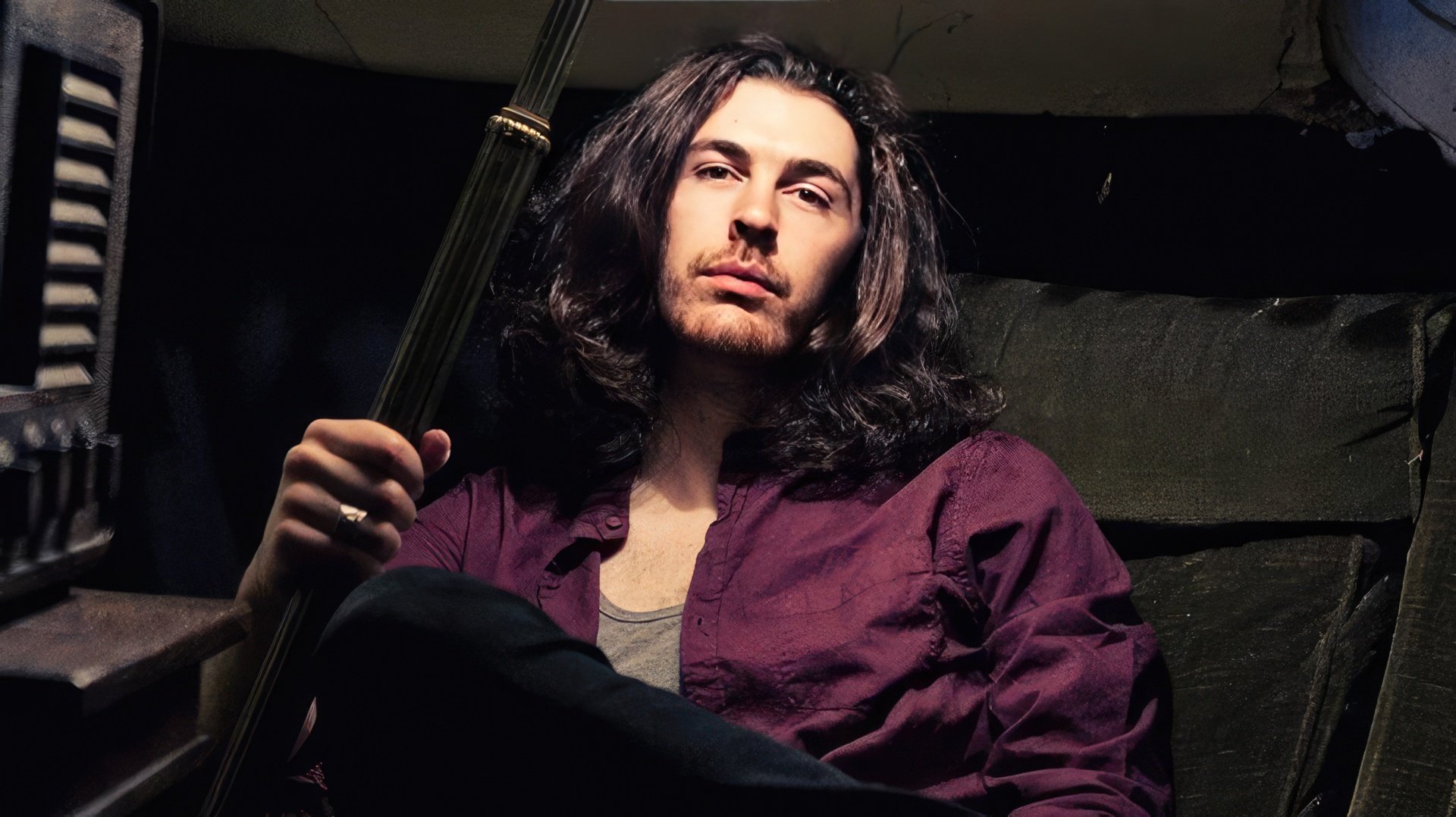 Hozier's first serious relationship ended in a painful breakup when he was 21, forever leaving a deep impression and giving a musician endless inspiration for his early works.

The singer is an activist and can often be seen performing at various charity concerts and events, which are mainly focused on tackling homelessness, raising awareness of domestic violence, and respect for human rights.
Hozier today
In March of 2019, the talented artist released his second studio album titled Wasteland, Baby!, which consists of 14 tracks, including a lead single Movement, which became viral (gaining more than 21 million views within 2 months of its release). The official video for the single featured Sergei Polunin who splendidly showed the inner struggle of a man consumed by his own contradictions. Around that same time, a famous Irishman together with his back-vocalists and a keyboard player, surprised New York commuters with an impromptu subway gig at the Rockefeller Center station, performing Take Me To Church, Nina Cried Power, Movement, Almost (Sweet Music), and Work Song. In 2020, Hozier released The Parting Glass. In August of the same year, the musician performed an online performance Caravan, performing a song by Van Morrison in honor of his 75th birthday.
Press Ctrl+Enter If you find a mistake