The world premiere of the picture has already taken place, but in Russia, the movie will be released in the official hire only in February 2018.
Judging by the description, the picture «Euphoria» doesn't seem light and entertaining. In the story, the younger sister (played by
Alicia Vikander
) comes to visit the eldest (
Eva Green
), and she's taking her to the hotel, standing in the middle of the forest.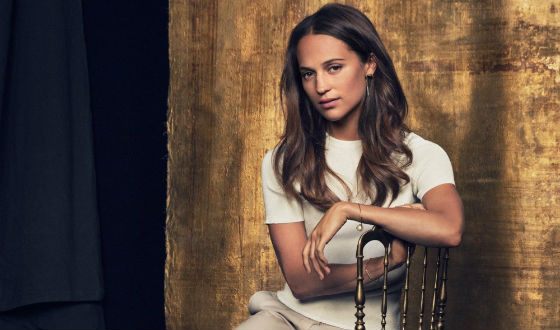 It sounds like the plot of a horror movie, however, the hotel is a hospice for terminally ill people. The heroine of Alicia Vikander understands that sister is sick and before she died she decided to establish a relationship with her, which never had any success.

Alicia Vikander is a young but already extremely successful actress. Some time ago she received the Oscar Award for The Best Supporting Actress in the movie «The Danish Girl». There she played the role of the wife of artist Einar Wegener (he was played by

Eddie Redmayne

), who decided that he was a woman and fell under the knife of a surgeon for sex reassignment for the first time in the history of the world.

The teaser of the film «Euphoria» was posted on the web, in which the main role played by the Sweden Alicia Vikander and french actress Eva Green.