A Candid Selection
The new rendition of "The Little Mermaid" truly astonished its viewers. Ursula (
Melissa McCarthy
) and Triton (
Javier Bardem
), reimagined as siblings, a rap-slinging seagull, a chillingly realistic Flounder... But the epicenter of the debate was unquestionably the choice of actress for Ariel.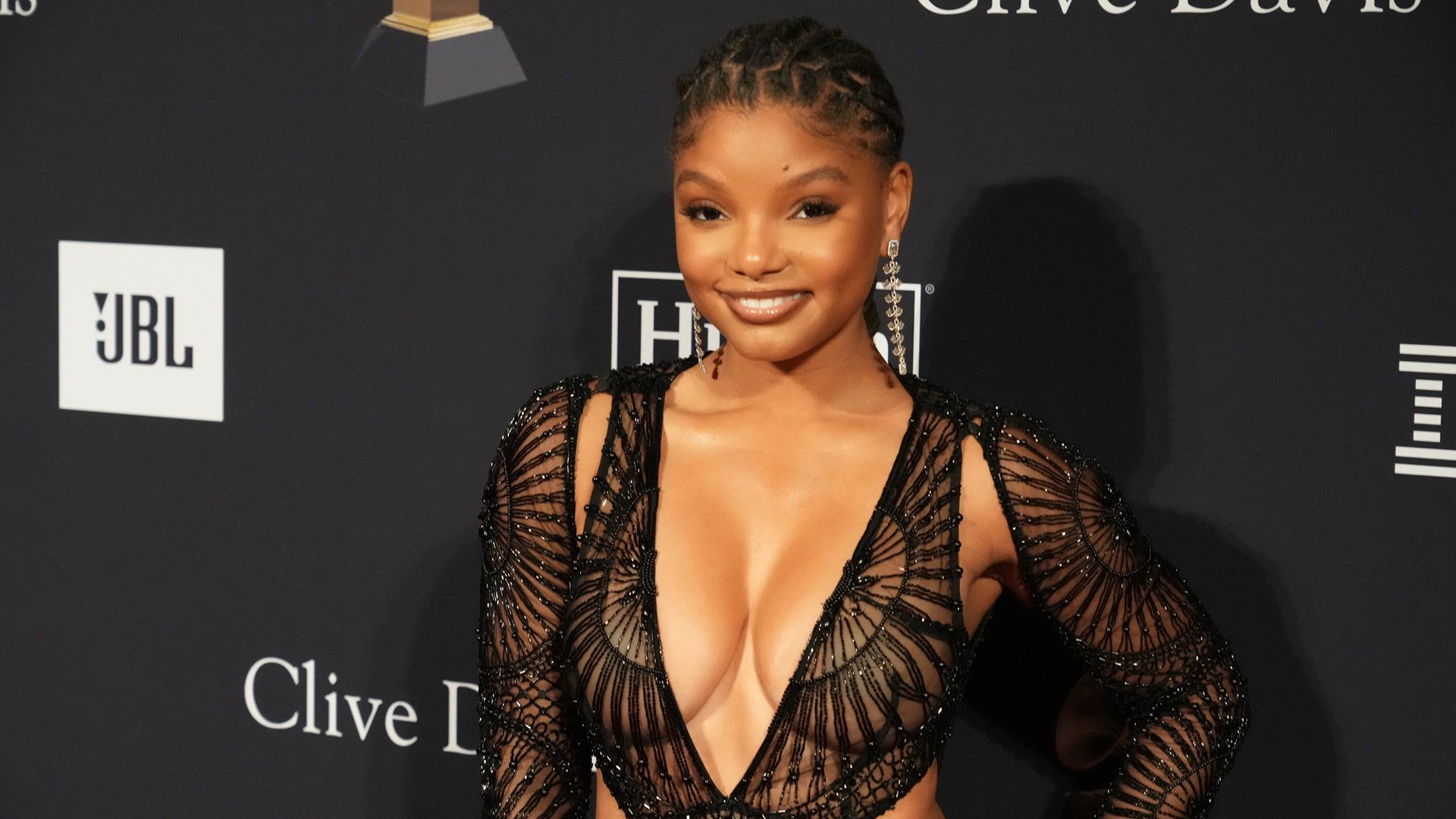 A woman with black skin, with brown eyes and dreadlocks - she was a striking departure from the familiar image of Ariel from the animated film. According to director Rob Marshall (known for films like "Memoirs of a Geisha" and "Pirates of the Caribbean: On Stranger Tides"), he had no specific intention of seeking an African American actress for the lead role. Together with his team, they auditioned girls of varying appearances, with the desire to find among them someone "extraordinarily strong, selfless, beautiful, and intelligent."
By the tender age of 18, Halle had already forged a successful singing career. The "Chloe x Halle" duo, composed of her and her sister Chloe, repeatedly triumphed in vocal competitions and caused a sensation on YouTube. The sisters even performed as the opening act for
Beyoncé
's European tour in 2016 and at the Grammy ceremony - it was there that Bailey caught the director's eye.
Halle went through the selection process just like everyone else. For several months, she attended auditions, had conversations with producers, and simply waited, waited, and waited... At one point, she had reconciled with the idea that she might not become the cinematic mermaid - she didn't truly believe such a role could be hers. But a miracle occurred.
Intercontinental Hate
All of Bailey's accolades instantaneously dimmed when audiences discovered that the singer had been cast as Ariel. Following the release of the film's trailer, social media was awash with irate posts: demanding a fair-skinned, red-haired mermaid just like in the cartoon! Trolls and bots latched onto the musical's casting to stoke the flames of public animosity.
"When the barrage of negative comments started to pour in, I was taken aback. I hadn't anticipated this - at least not on such a grand scale. Then it occurred to me: I'm a southern girl, and this isn't my first encounter with racism," the actress recalls.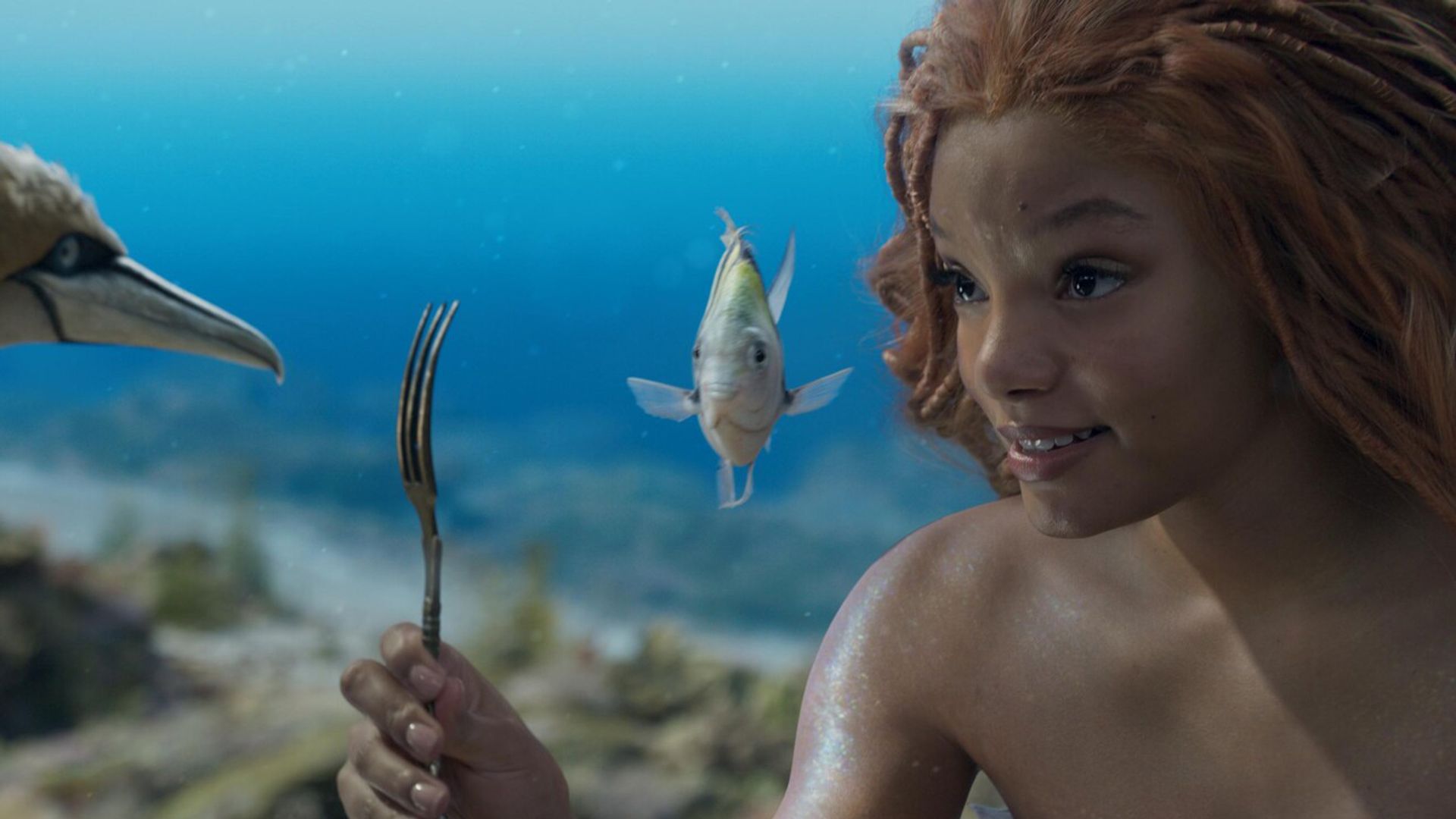 Members of her family aided her in dealing with the onslaught of hostility. For instance, stories told by her grandfather, who still remembered drinking fountains marked "Whites Only." "When I consider the horrendous experiences they endured, all this online vitriol seems utterly trivial," the star elucidates.
The reaction of young girls who were elated to see Halle in the role of the fairytale heroine also bolstered Bailey. In numerous videos, young viewers gaze at the screen in awe, exclaiming "She's a Black!" or "She looks like me!", while some even burst into tears of joy.
A Rigorous Training
Preparation for the role took several months. To achieve the desired toned abs and arms, the young starlet underwent personal training sessions lasting an hour and a half, five to six times a week. Halle had to execute numerous movements in horizontal and diagonal positions during the shooting, hence the necessity to strengthen her back, thighs, and glutes.

A particular segment of the training was devoted to neck muscles. The actress wore a helmet with a 2.5 kg weight hanging from a chain, which she was required to hold for several minutes. "She needed to swim and move like a mermaid, in addition to singing, acting, and dancing with an unperturbed countenance, without experiencing pain," the star's trainer divulges.

The majority of the film was shot using chroma key technology. Bailey, wired up, spent hours suspended on a specialized rig in front of a green screen. The shooting of "above-water" scenes were no simpler: the young woman spent up to 13 hours in the swimming pool. Later, Halle would confess that this role came with "blood, sweat, and tears," but it was undoubtedly worth it.

For a more in-depth look at Bailey's journey to fame, read

her biography

on Zoomboola.com.

Halle Bailey's first lead role elicited a tremendous public response. Little wonder: in the film "The Little Mermaid" (2023), the role of Ariel from the Disney cartoon of the 90s was portrayed by a young Black woman. How did the global community react to this news?