Keanu Reeves
again touches fans with wide gestures, this time he came to the wedding to his fans. According to the bride, Nikki Roadnight, her fiance James met Keanu Reeves in a hotel bar in Northamptonshire.
It was there that the celebration was celebrated. The man not only talked to the idol, but also did not lose his head and invited him to the wedding. However, he did not think that the actor would come. But Reeves still came - an hour later, a hotel employee came to inform the Roadnights that a special guest was waiting for them at the exit.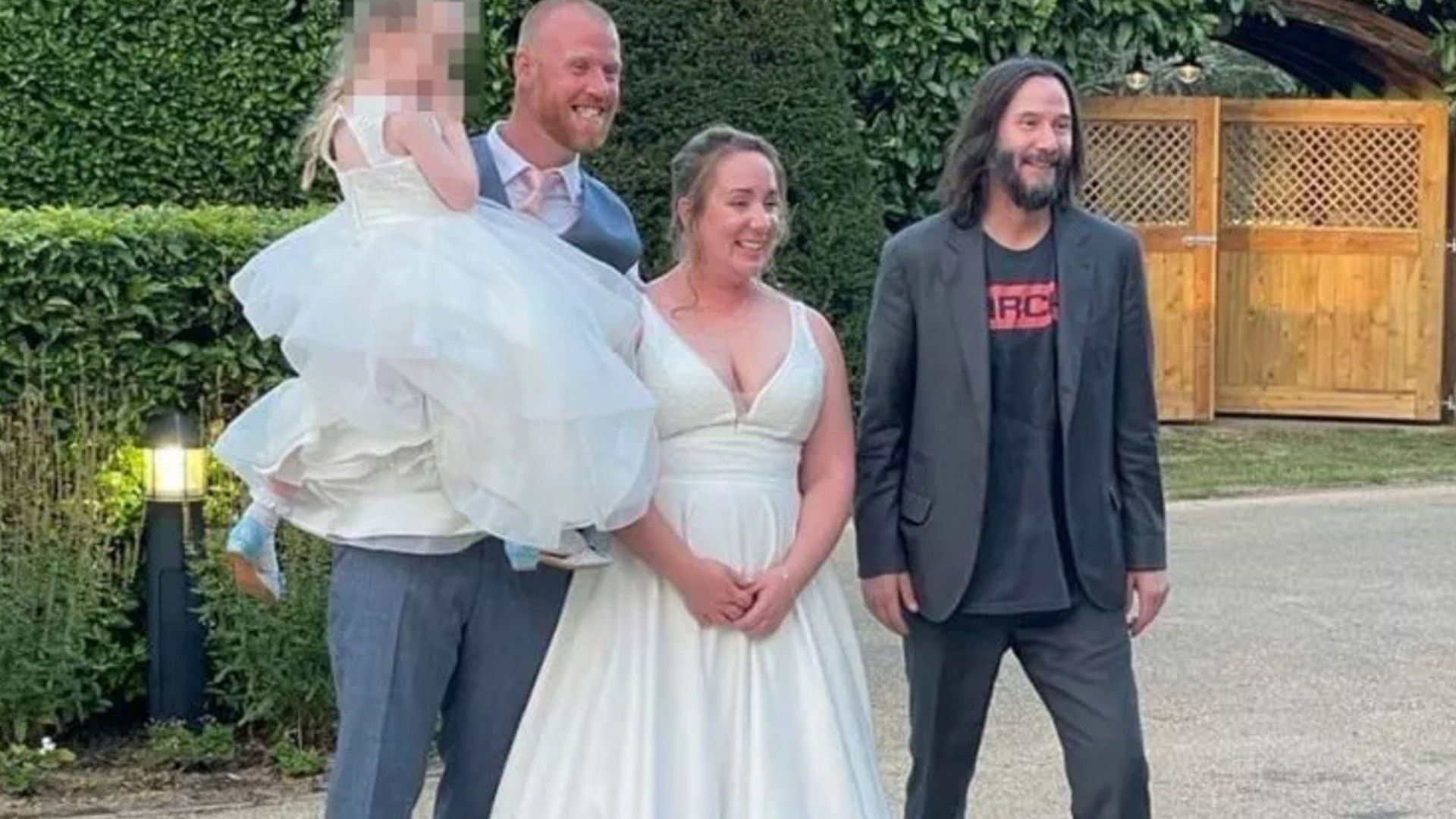 It was exciting. I went to say hello and introduce myself, offered him a drink — he refused, saying that he had a long flight and he would not stay for long. But he was so kind and friendly, congratulated us on our wedding

, said the newly—made wife.

The actor was happy to take pictures with the guests and the newlyweds, the bride's mother insisted that at this moment everyone shouted "Speed", because this is one of the favorite films with Keanu in their family. Niki noted that the most important day in her life turned out to be perfect, she stressed that this is just the beginning of her adventures with her husband.

The groom met the actor in a hotel bar in Northamptonshire, where the wedding took place. The man could not help but approach the idol, and at the same time invited him to the celebration.