Kylie
began her path to success through the same thorns as her famous relatives: at the age of 14, a teenage girl defiled at New York fashion week in outfits from Avril Lavigne, and two years later, together with her sister
Kendall
, she launched an author's collection of clothes.
Jenner knew from childhood that she was created for something more independent than working in tandem with her famous sister. That is why in 2015, barely becoming an adult, Jenner introduced the world to her line of cosmetics. Unlike many side projects of fellow celebrities, the Kylie Cosmetics brand proved to be successful - high-quality and inexpensive cosmetics won the trust of girls, and Kylie began to rapidly expand the range.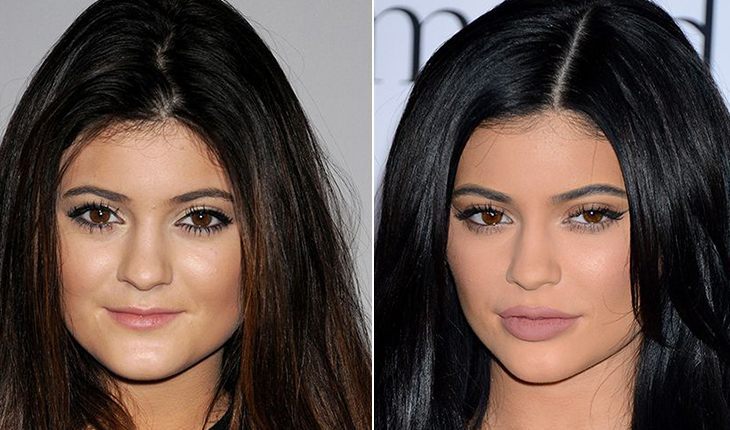 Along with the authority of the company, the popularity of its creator also grew - tens of millions of fans subscribed to Jenner's Instagram page. The firm's income only grew, and by 2019, Kylie's capital reached the billion-dollar mark. So Kylie Jenner became one of the youngest "self-made" billionaires in America according to Forbes. All this time, Kylie has improved not only the business but also herself. Mixed roots, multiplied by deep beauty treatments and a range of plastic surgeries, have made her a beauty icon for many girls. The businesswoman found time for her family in her schedule: having given birth to a daughter at 21, Jenner became one of the most successful young mothers.

You can look at other famous girls after plastic surgery in a photo selection from Zoomboola. The last two years have not been the easiest in the girl's life. The financial audit of Kylie Cosmetics gave negative indicators, after which Forbes excluded Jenner from the ratings, and she had to part with the father of her child, Travis Scott. Despite this, Kylie does not lose heart - the girl continues to promote her business, launching new lines of cosmetics, and lives a full and rich life.

Like any member of the Kardashian family, Kylie Jenner from childhood was doomed to popularity and life in abundance. However, unlike other stellar offspring, Kylie decided to use the family's financial potential to strengthen her name.