According to Theron, her mother was always strict -
Charlize
was brought up quite harshly, and for disobedience, she often received slaps on the head, or even more serious punishments. However, Charlize always understood what caused my mother's anger, learned to admit mistakes, and brought up discipline in herself.
Despite her harsh disposition, Gerda Maritz was kind and loving: she not only severely punished Charlize, but also generously rewarded for her successes. As a result, she turned out to be the inspirer of the actress, instilling in her a love of creativity from childhood and sending her to a ballet school in Johannesburg at the age of 13.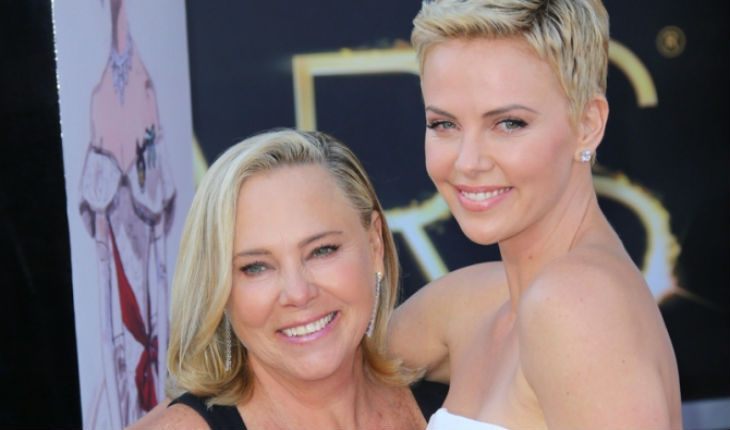 3 years later, again at the insistence of her mother, Charlize Theron took part in a model competition and won it. It was this event that changed the life of the future actress - offers of cooperation fell on Theron, and later roles. By the way, Gerda also bought a ticket to Los Angeles for the first shoot in Hollywood.

Charlize Theron took every step to resounding success with her mother. However, the actress spoke about the most serious and tragic decision of her mother already in the status of a Hollywood star - in self-defense, Gerda shot her alcoholic husband Charles, Charlize's father, who pointed a gun at them and her daughter with a pistol. The common tragedy connected her even more with her daughter, and Theron herself never once reproached Gerda for what she had done. Charlize Theron has been exchanged for the fifth decade, but neither the years nor the resounding success and completely new life of the girl broke off their relationship with her mother. Gerda Maritz still supports her daughter in all endeavors, and Theron does not forget about her mother, helping her in every possible way and bringing her out into the world with him. By the way, you can look at other Hollywood actresses and their mothers in the photo collection from the editors of Zoomboola.

Almost every successful person has its own guardian angel - a spouse, close relative or friend. Actress Charlize Theron has repeatedly noted that she owes her success in cinema and life to her mother, Gerda Jacob Aletta Maritz.