Sylvester Stallone – 8 wins out of 21 nominations
Sylvester Stallone
has been nominated for Golden Raspberry more than any other actor. His first mocking award he received in 1985 for his appearance in Rhinestone, where he plays a New York cab driver turned into aspiring country singer.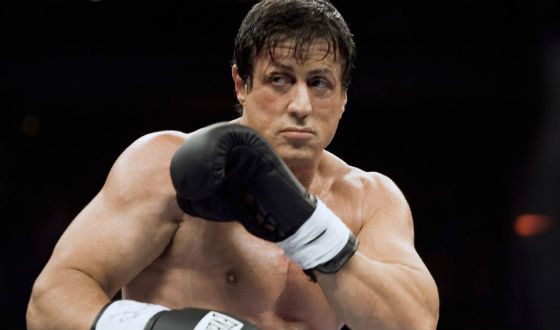 Stallone was nominated for Razzie so often that in 2000 he was proclaimed The Worst Actor of the Century. Surprisingly enough, his portrayal of legendary boxer Rocky Balboa was among the nominations.
Madonna – 7 wins out of 13 nominations
Unfortunately, acting career of renowned Quinn of pop-music failed to take off completely. Her first Golden Raspberry
Madonna
scored for 1987 Shanghai Surprise following it up with the nomination for her appearance in Who's That Girl next year.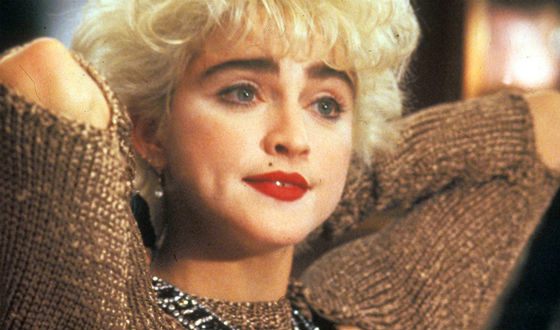 Few more nominations and prizes later, she steadily secured the title of The Worst Actress of the Century, beating Brooke Shields and Elizabeth Berkley along the way.
Sharon Stone – 2 wins out of 8 nominations
Out of all models that turned actresses, Sharon Stone undoubtedly achieved the most success in the movie industry field and was able to score some incredibly impressive roles in such classics as Casino and Basic Instinct. However that doesn't necessary means that she completely avoided an occasional uninspired movie or questionable performances.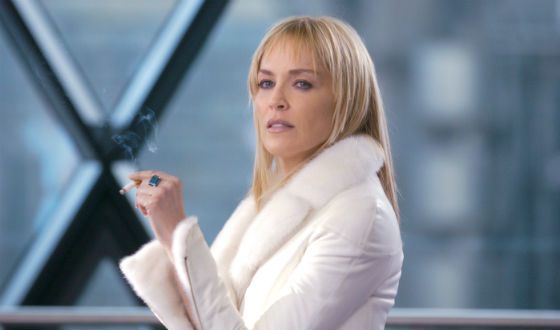 Sharon Stone was nominated for nice Golden Raspberries in the last thirty years. Stone scored the award for Worst Actress in 1995 for her role in Intersection joining Richard Gere, and doubled it up with her appearance in 2006 dull sequel Basic Instinct 2.
Kevin Costner - 6 wins out of 14 nominations
The 90's were not gentle to
Kevin Costner
. After his overwhelming success in Dances with Wolves which brought him two Academy Awards, actor started an unlucky streak of questionable performances. It all started with Costner securing the award for Worst Actor for his portrayal of honorable scoundrel in Robin Hood: Prince of Thieves. After that he continued to disappoint his fans in The Bodyguard with Whitney Houston and in Waterworld.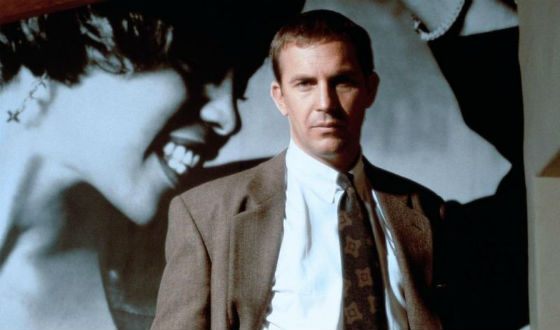 The start of 2000's wasn't much different for actor either: he was nominated for almost every single of his works including Message in a Bottle, For the Love of the Game and 3000 Miles to Graceland, where he appeared alongside Kurt Russell.
Adam Sandler - 5 wins out of 19 nominations
Aside from some of his colossally successful masterpieces like Punch-Drunk Love and Funny People,
Adam Sandler
's movies are usually panned down by the critics. His Jack and Jill movie alone has received record breaking 12 Razzie nominations and secured 10 out of them.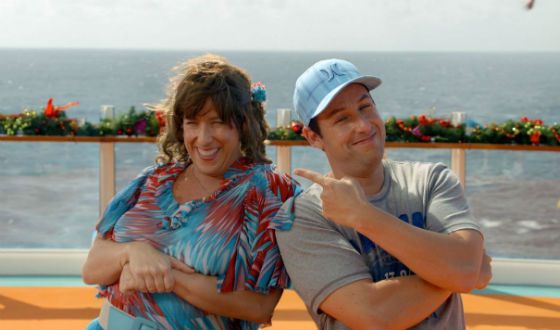 In fact, the only reason why Nick Swardson and Katie Holmes failed to win their awards was because they were snatched by David Spade and
Al Pacino
for their performance in the same Sandler's movie.
Eddie Murphy – 5 wins out of 11 nominations
Eddie Murphy
is the only actor in this list who in one year secured the Razzie Award for Worst Actor, Worst Supporting Actor and Worst Actress at the same time. That's what happens when you are the main inspiration as well as almost only star actor for comedy movie Norbit.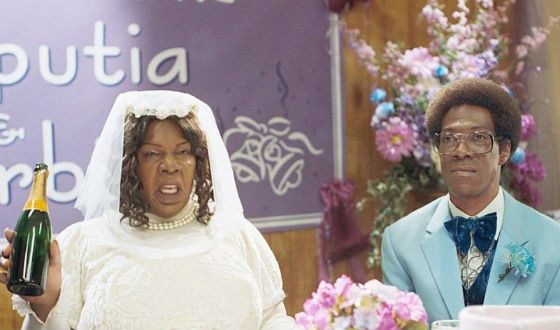 In 2010 Eddie Murphy has received honorary award as the Worst Actor of the Decade, struggling the victory out of
Keanu Reeves
' hands, who for some bizarre reason was in a run for it himself.
Demi Moore - 3 wins out of 7 nominations
Demi Moore
was nominated for her first Golden Raspberry in 1992 for her performance in The Butcher's Wife and Nothing But Trouble, however she received one only for the role in 1997 Striptease. Actress was paid 12,5 million dollars to star in the movie which immediately made her the highest paid actress in movie industry at that time. Striptease was destroyed by critics and was got Razzie award for the Worst Picture of the Year.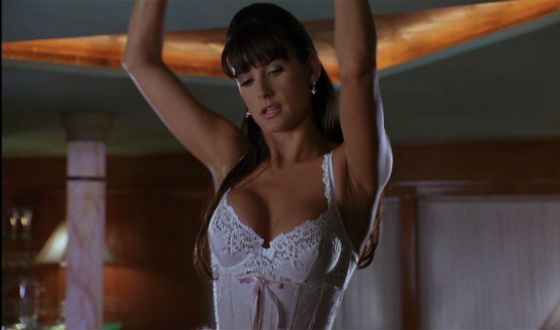 Moore's latest victory came from her supporting role in 2004 Charlie's Angels where she portrayed a former angel Madison Lee.
Paris Hilton – 4 wins out of 5 nominations
Paris Hilton turned out to be the most lucky actress on this list since she won almost every Razzie nomination she ever got, including Worst Actress of the Decade.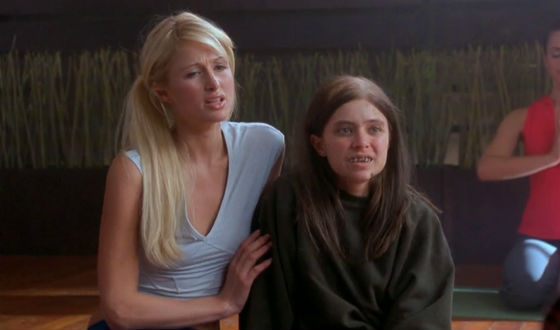 Throughout her life Paris tried out whole bunch of occupations: she used to be a model, singer, writer and even a DJ. However in early 2000's she steadily decided to conquer movie industry. As a resulted, she received whole bunch of anti-awards for her performance in The Hottie and the Nottie, Repo! The Genetic Opera and House of Wax.
John Travolta – 2 wins out of 9 nominations
John Travolta
's career is a series of highs and lows. One may wonder how such an established and talented actor, who won the hearts of millions of people around the world with his play in Pulp Fiction, can ever perform badly?, In reality, Travolta and Golden Raspberry have a history together, that starts in 90's, when he received nominations for his work in Staying Alive and Perfect.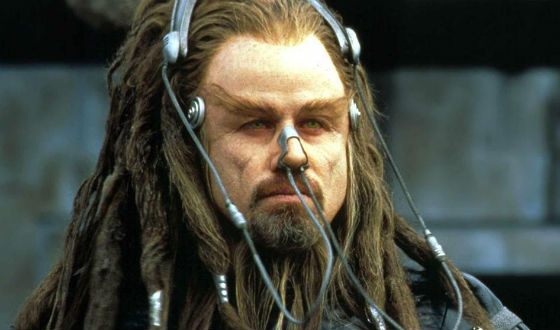 However this relationship reached its apotheosis in 2000 with the release of Battlefield Earth. This whole movie was a giant disaster, especially with Travolta appearing as a giant humanoid alien. Battlefield Earth is up to this day the worst movie in actor's career.
Lindsay Lohan - 3 wins out of 8 nominations
Lindsay Lohan

was nominated for Razzie for her performance in comedy Just My Luck alongside

Chris Pine

, The Canyons and Scary Movie 5, although her place on this list is secured due to her role of twins in 2007 thriller I Know Who Killed Me. Movie had bombed in box office, was panned by the critics and criticized by the public. If not for her health issues which led to her urgent hospitalization for appendix removal Lindsay could've avoided the anti-award at all.

Gold Raspberry Awards or Razzie was received by dozens of Hollywood A class actors since its inception in 1981. It doesn't necessary means that their roles or movies in general were terrible, with some of them receiving universal acclaim and even securing Academy Awards. Here, we compiled a comprehensive list of actors who scored the most Razzie anti-awards in their careers.