Biography of Emily Ratajkowski
Emily O'Hara Ratajkowski (nickname from childhood: Emrata) – a model and actress who deserves to be called one of the most attractive women in the world.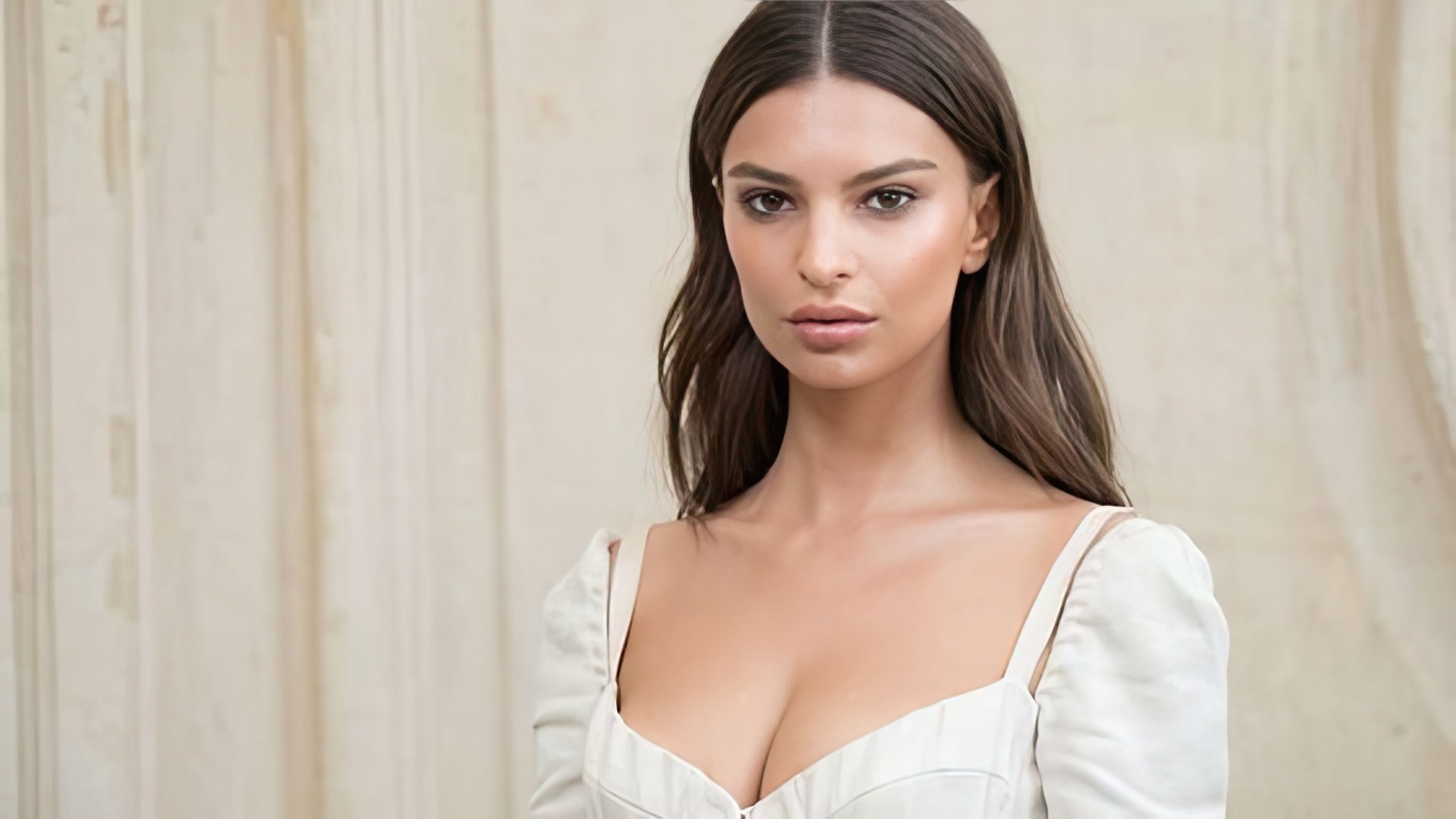 She became widely known in 2013, having filmed topless in the Robin Thicke and Pharell Williams' music video «Blurred Lines». That made a splash all over the world but provoked many controversies over sexism there. Emily is also known as an actress, first of all by the role of the mistress of Ben Affleck's hero in the thriller «Gone Girl», where she was cast by the actor's offer. Her net worth: $8 million.
Childhood and youth
The only child of John Ratajkowski and Kathleen Balgley was born on June 7, 1991, in the UK capital, London. Her parents are the Americans with Polish, Jewish, Irish, English, and German roots. John is a catholic and Katlyn belongs to the Jewish religious tradition.

Emily is a quite «late» child — her parents were 45 and 39 of age when she was born.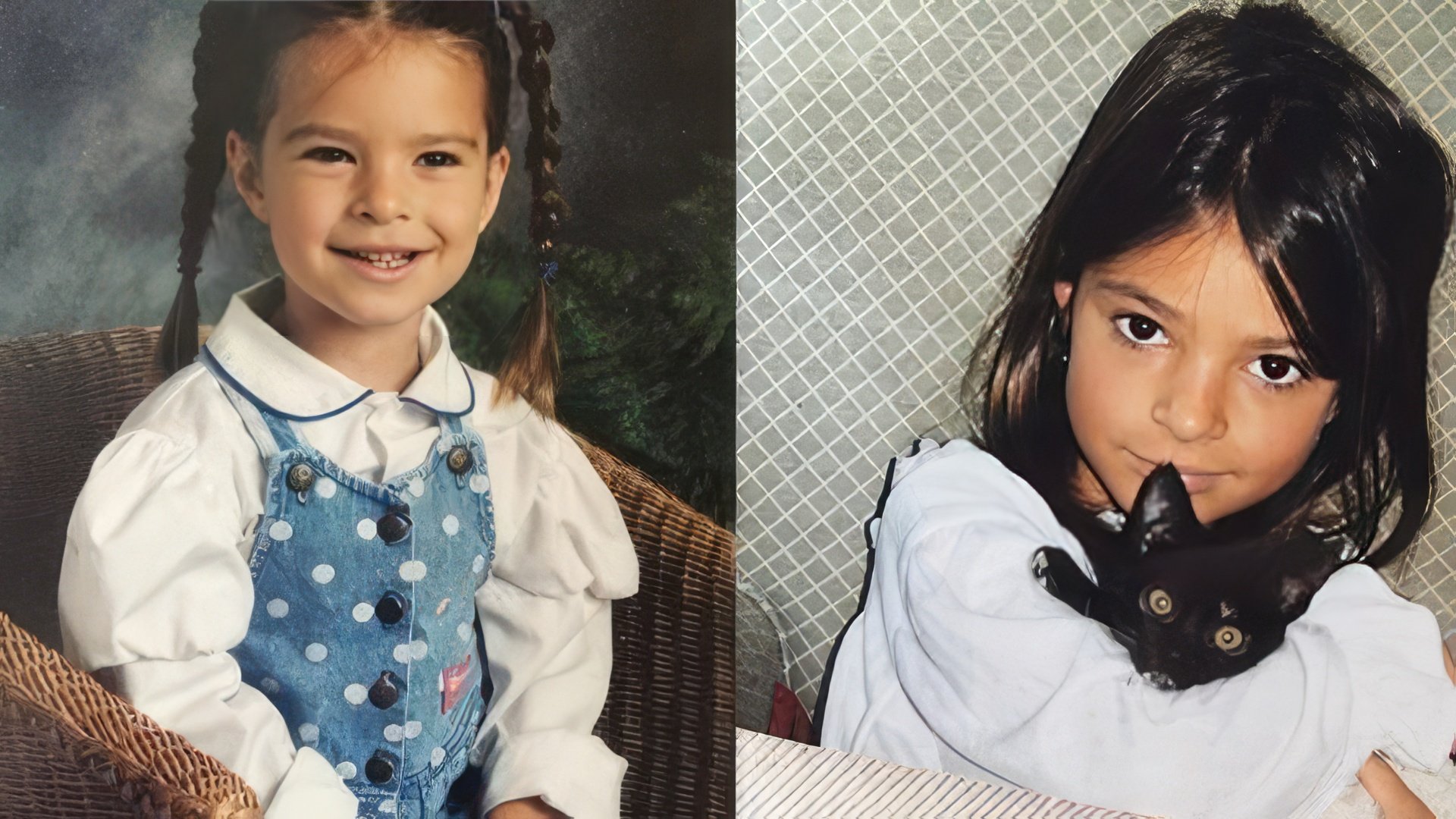 Aged five, Emily was moved with her parents to San-Diego, the resort USA city. Her father, an artist and art teacher, and mother, a writer and intellectual with Ph.D., started working at San Dieguito High School Academy (SDA). Thus, the daughter of highly-educated parents was brought up without TV. They lived in a house by the Pacific Ocean coast, nearby Encinitas town. By the way, she was traveling around Europe a lot, having spent much time in the Irish town of Bantry of the Cork County, and on the Mallorca Island in Spain.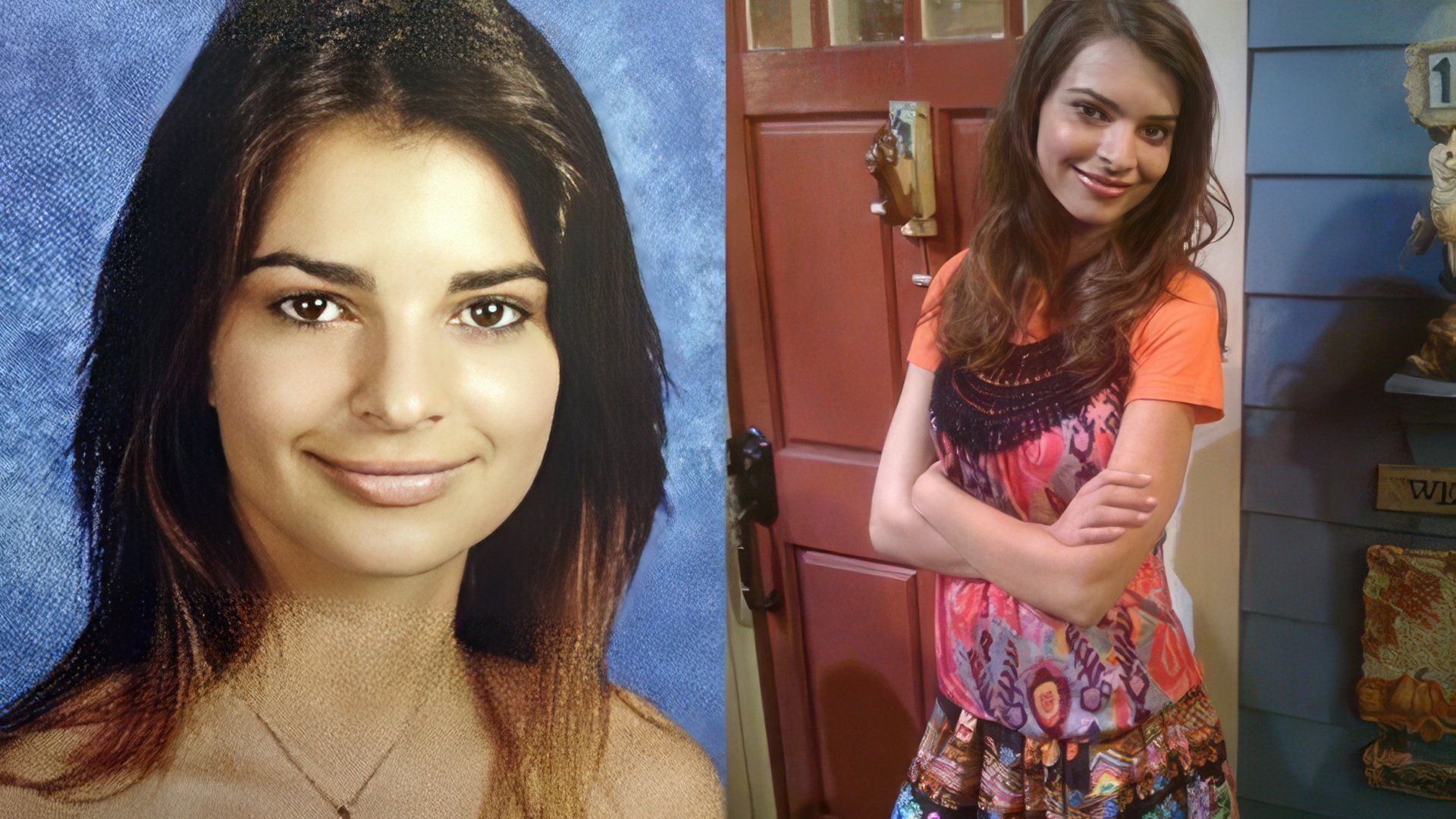 From the very childhood, Emily was passionate about theater – she was engaged in ballet, and also took a great interest in acting. She began was playing in the amateur plays. The role of Elsa became her debut in the performance based on Andersen's «A Little Match Girl» that was staged in the Theater School in Solana Beach, California.

Having been graduated from school, «intellectual by origin» as she was often called by journalists, Emily received an education in The UCLA School of the Arts and Architecture of California University, Los-Angeles, in 2009. Then an ambitious girl decided to focus on the professional modeling career.
Modeling career
Bohemian parents often told Emily that exquisite and nude body symbolizes harmony and perfection but nothing shameful or reprehensible. They introduced her to the ancient Greek sculpture and erotic photoshoots made by Herb Ritts and Helmut Newton. Being a child, she often met naked models posing to her father in the workshop and visited nude Spanish beaches with her open-minded relatives.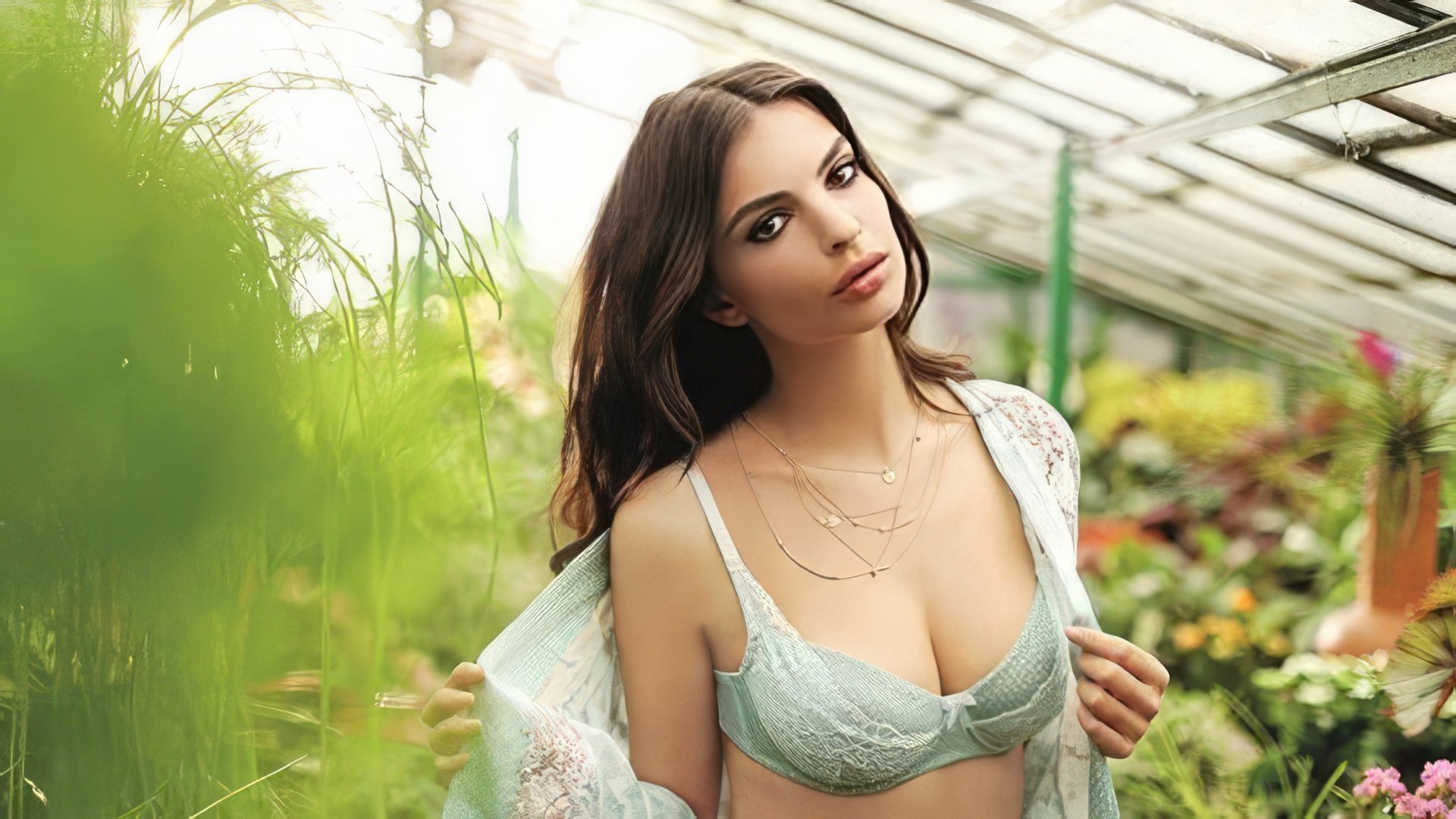 Probably that background helped Ratajkowski to get ready for such an activity, which requires total relaxedness in front of the cameras despite the photoshoot is executed in nu-style. Demonstration of a naked body and freedom of sexual expression is not such things that could make Emily nervous. It should be noted that such an attitude to own sexuality is not always perceived by the audience in a positive way.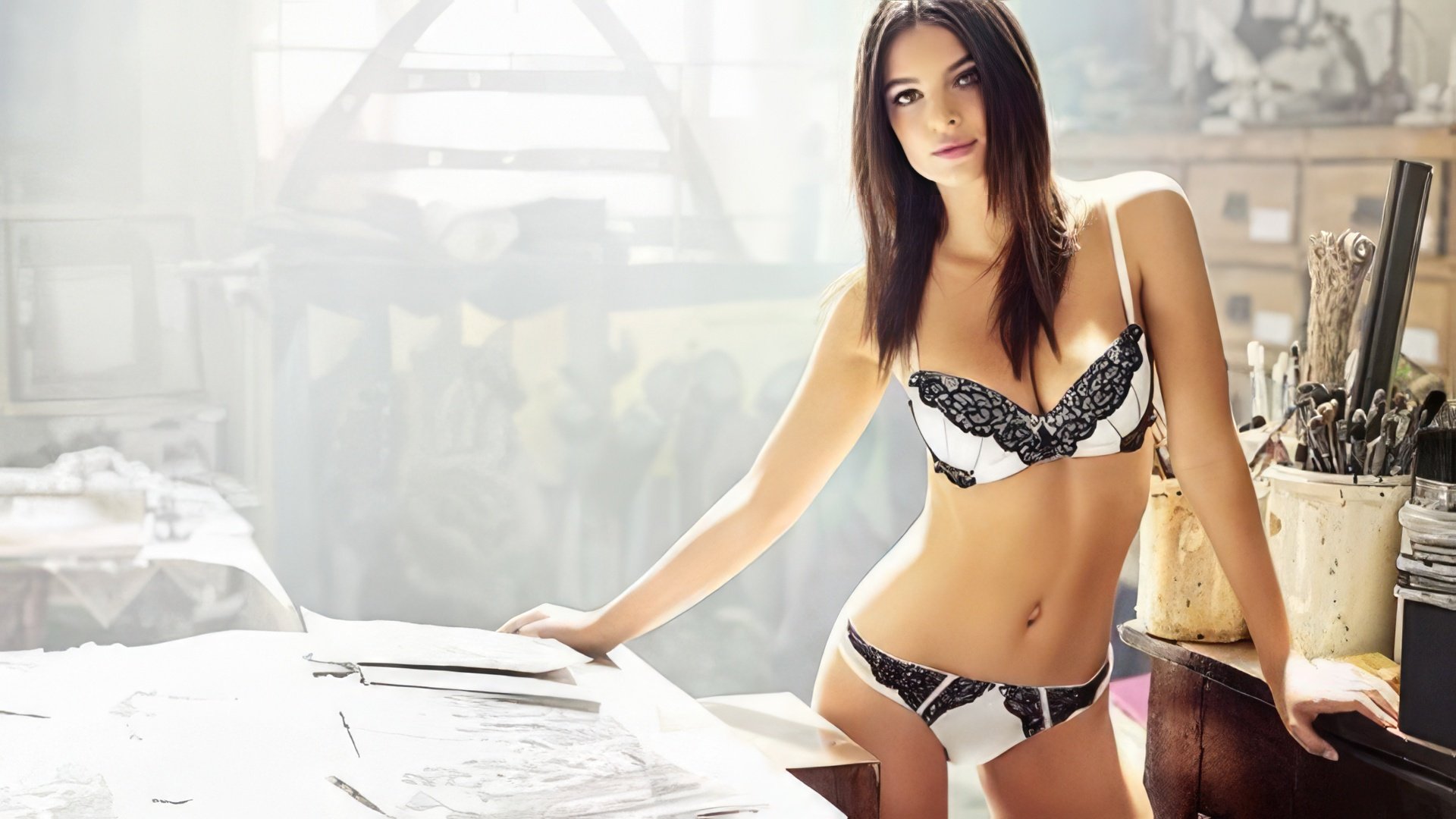 A young model signed the first contract aged 14 – it was Ford Agency. She made her first step on the way to world fame by the shooting for Kohls and Nordstrom catalogs. During this time, she was never forgetting about the school. Soon she became quite famous after making explicit photo shoots for the glossy magazines. The most successful one was her cooperation with Tony Duran. The beautiful girl had no hesitations to demonstrate her curves, to pose topless, underwear, and wearing transparent clothes or without them.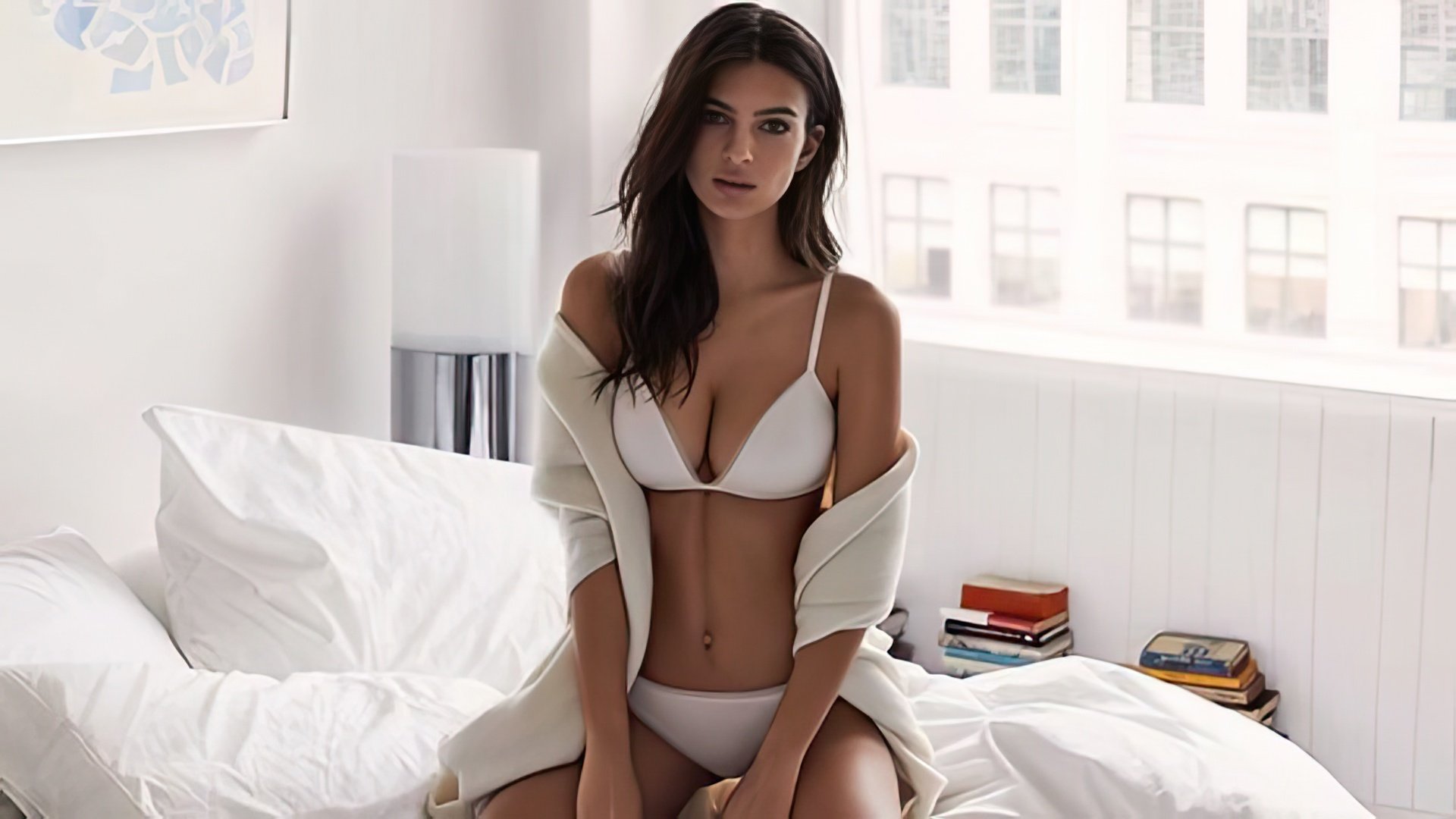 In 2012, erotic photos with Emily, taken by Tony Duran, were on the front covers of a few treats! issues including one for March.



The same year, she and the photo model Sara Underwood took part in the commercial for the fast-food restaurant Carl's Jr. That period she worked with Nikon, having posed naked for the photo album of Jonathan Leder and for underwear brand Frederick's of Hollywood.

Then, in 2016, Leder included previously unpublished photos with the model made for this photoshoot in his book «Unseen Ratajkowski: The Luxury Edition». It should be mentioned, that nevertheless, it was done without any approval from Ratajkowski.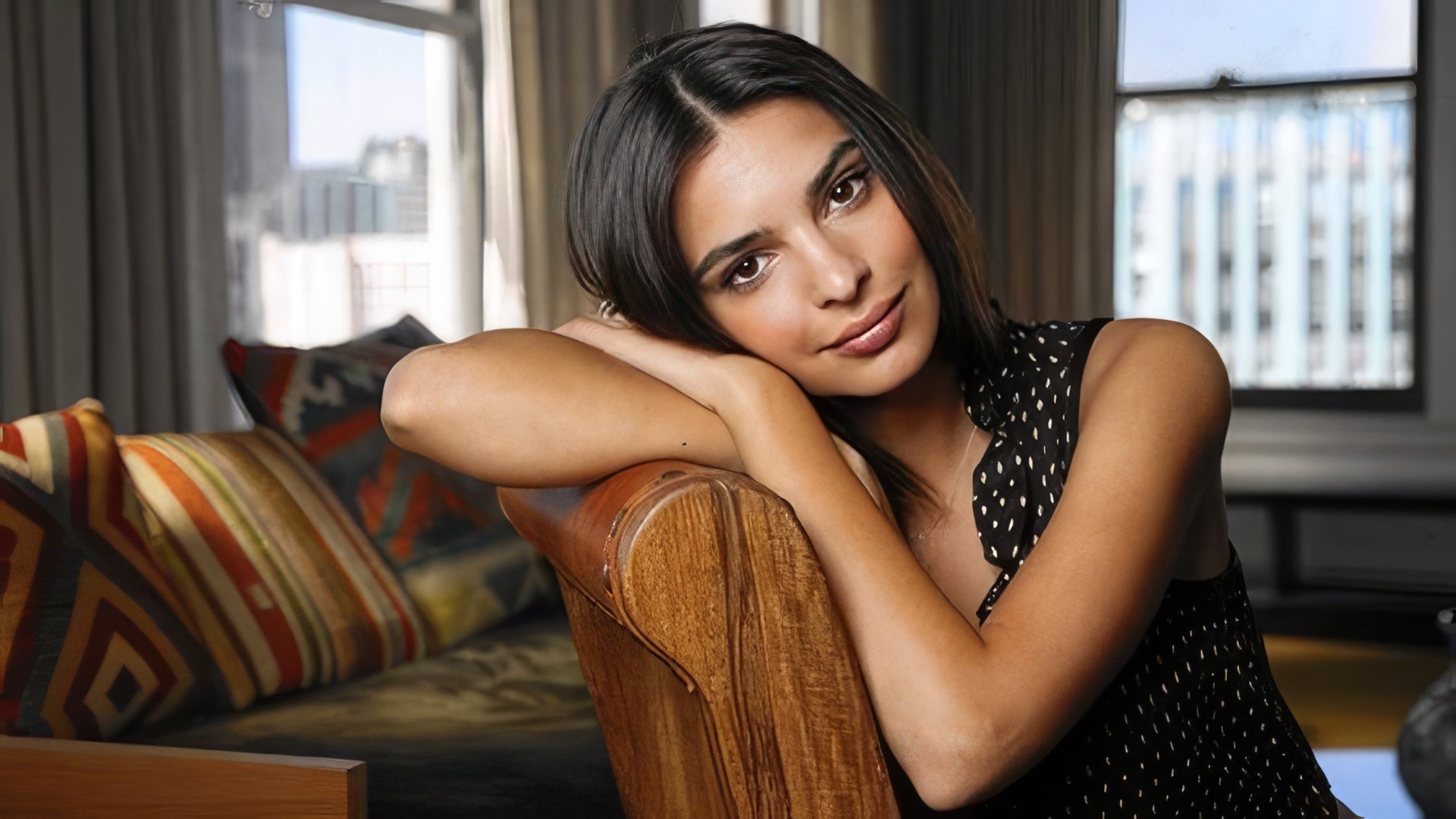 According to Zoomboola.com, in 2013, the whole world started talking about Emily as the new sex-symbol recently just brought to light. The provocative video by Robin Thicke «Blurred Lines» featuring Ratajkowski was just a bombshell. This song was a №1 hit in the UK, Canadian, Irish, and other English-speaking charts. Soon Emily had appeared in the Maroon 5 music video to the song «Love Somebody». The girl co-worked with photographer Bruce Verbier for a CR Fashion Book's cover and with Michael Thompson and Tony Kelly for American and Turkish editions of GQ as well.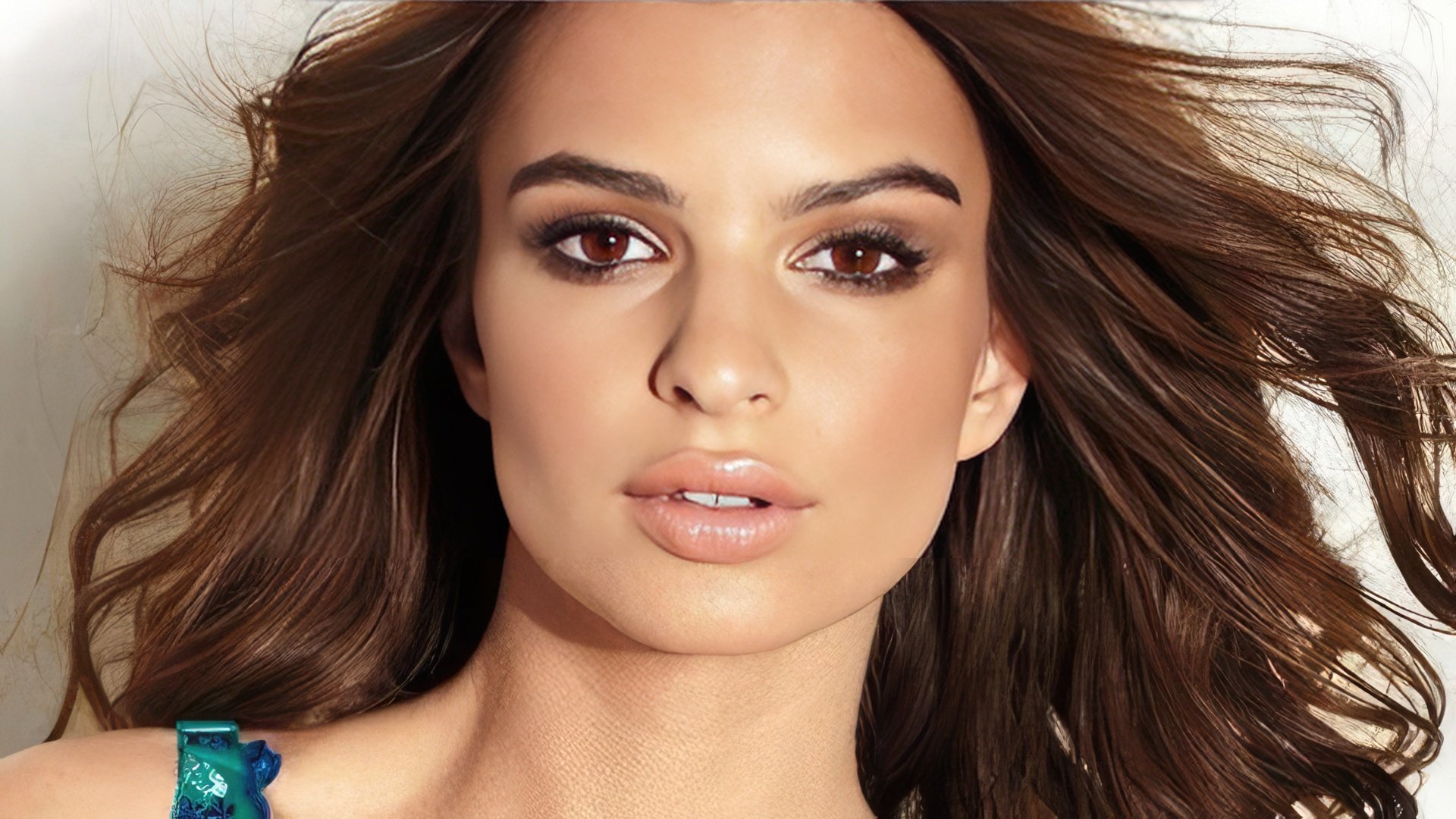 Soon thereafter this attractive girl was ranked in 4th position of the FHM «The sexiest girls of the planet», was recognized as the most desirable woman of the 2014 year and one of the Hot 100 defined by Maxim magazine.

Emily is well-known not only for her successful modeling career but also for her determined position about women's rights. In particular, she has her own view on sexual expression, considering it to be a demonstration of liberation. In 2016, Emily wrote the essay on this issue for feminist journal Lenny and also shot completely naked being riding a horse and became a guest star of the show «Project Catwalk».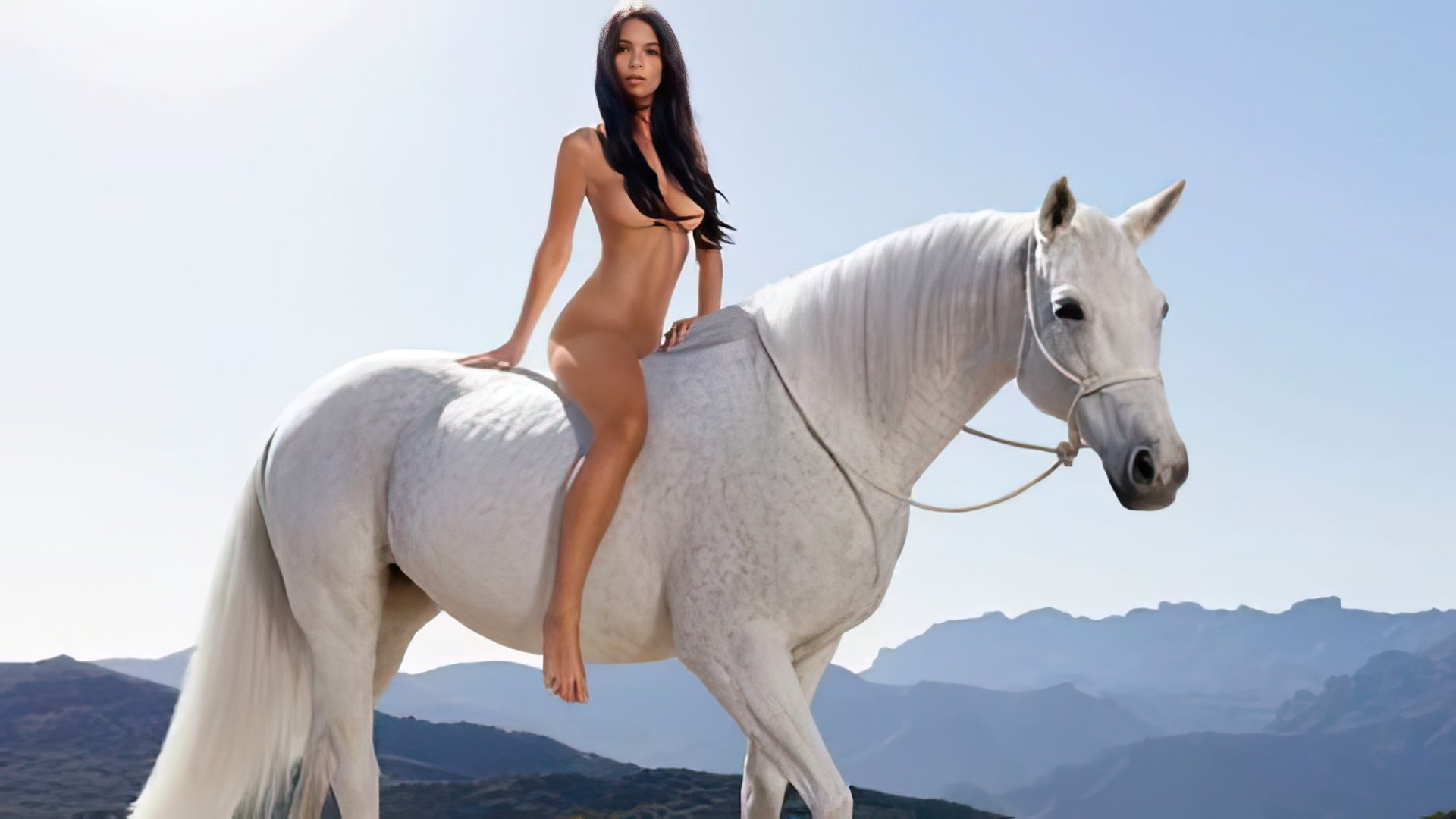 That same period she added nude selfie to her Instagram in support of Kim Kardashian which eventually evoked a bunch of discouraging comments. Later Emily made her fans happy having been starred in Dima Bilan's video «Inseparable» («Nedelimye»). In 2017, Emily launched her own brand of swimwear, Inamorata. The same year, she participated in the Marc Jacobs Fashion Show in New York and Miu Miu during the Fashion Week in Paris.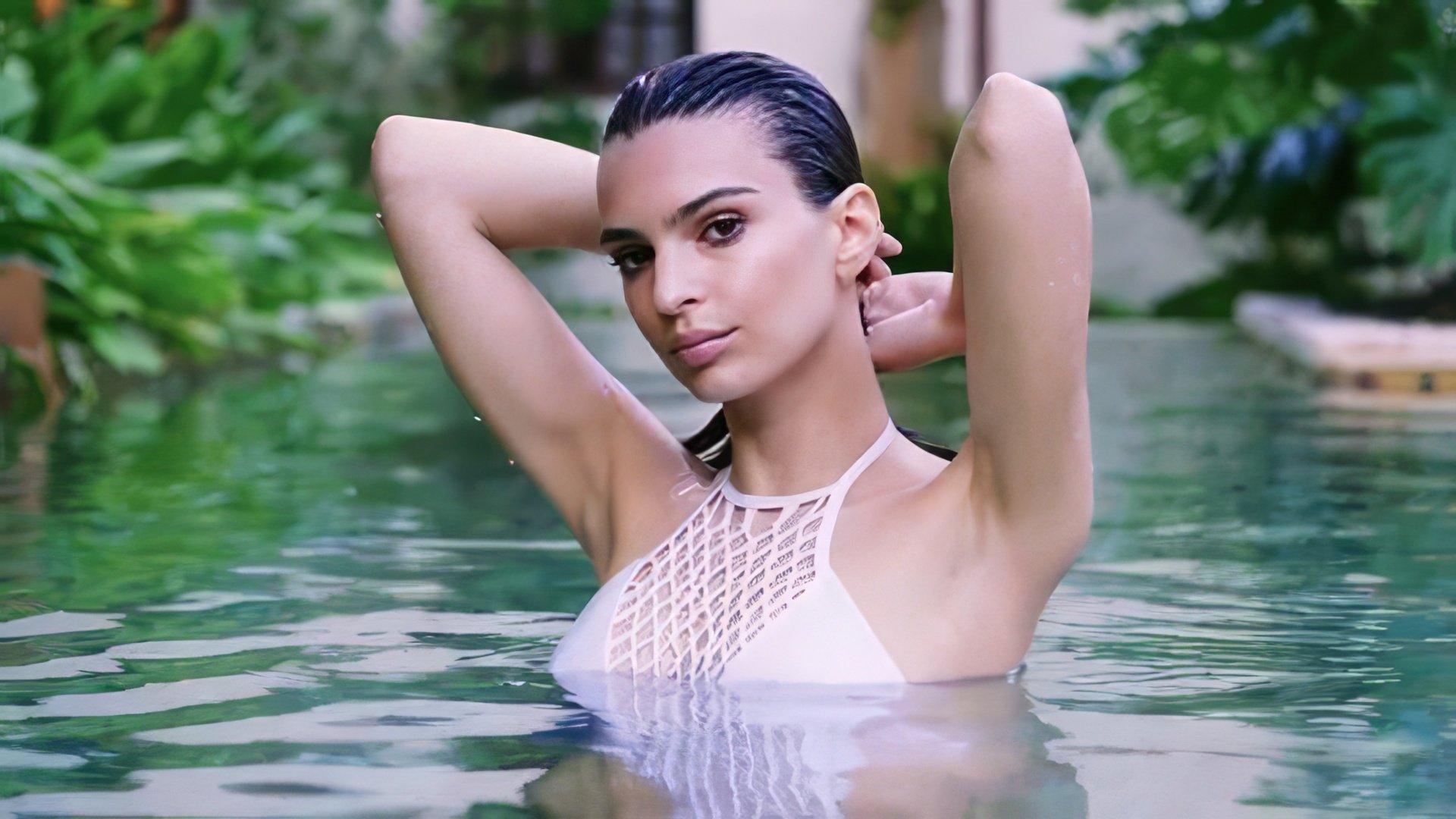 Acting career
Store of the roles played by Emily counts more than 10 works in feature films. In the year 2004, she took part in a short comedy film «Andrew's Alteration». A year later she starred in the series «A Year and a Day».

During the 2009-2010 Emily played a Tasha in a sitcom series «ICarly», and finally she was lucky to join the all-star cast in David Fincher's thriller «Gone Girl» where she portrayed Rand, a mistress of the main character (Ben Affleck). Already two films featuring Em came out in 2015. There are comedy «Entourage» and music drama «We Are Your Friends» starring Zac Efron. Ratajkowski portrayed Sophie, a girlfriend of his character, Coyle. Besides, she joined the cast of detective series «The Spoils Before Dying». After the year the aspiring actress appeared on screens as Ellison in a drama-comedy series «Easy», which received positive critic reviews. In 2017 she filmed in the thriller «In Darkness» starring Natalie Dormer. The motion picture telling about a blind girl who witnessed the murder was premiered in spring 2018.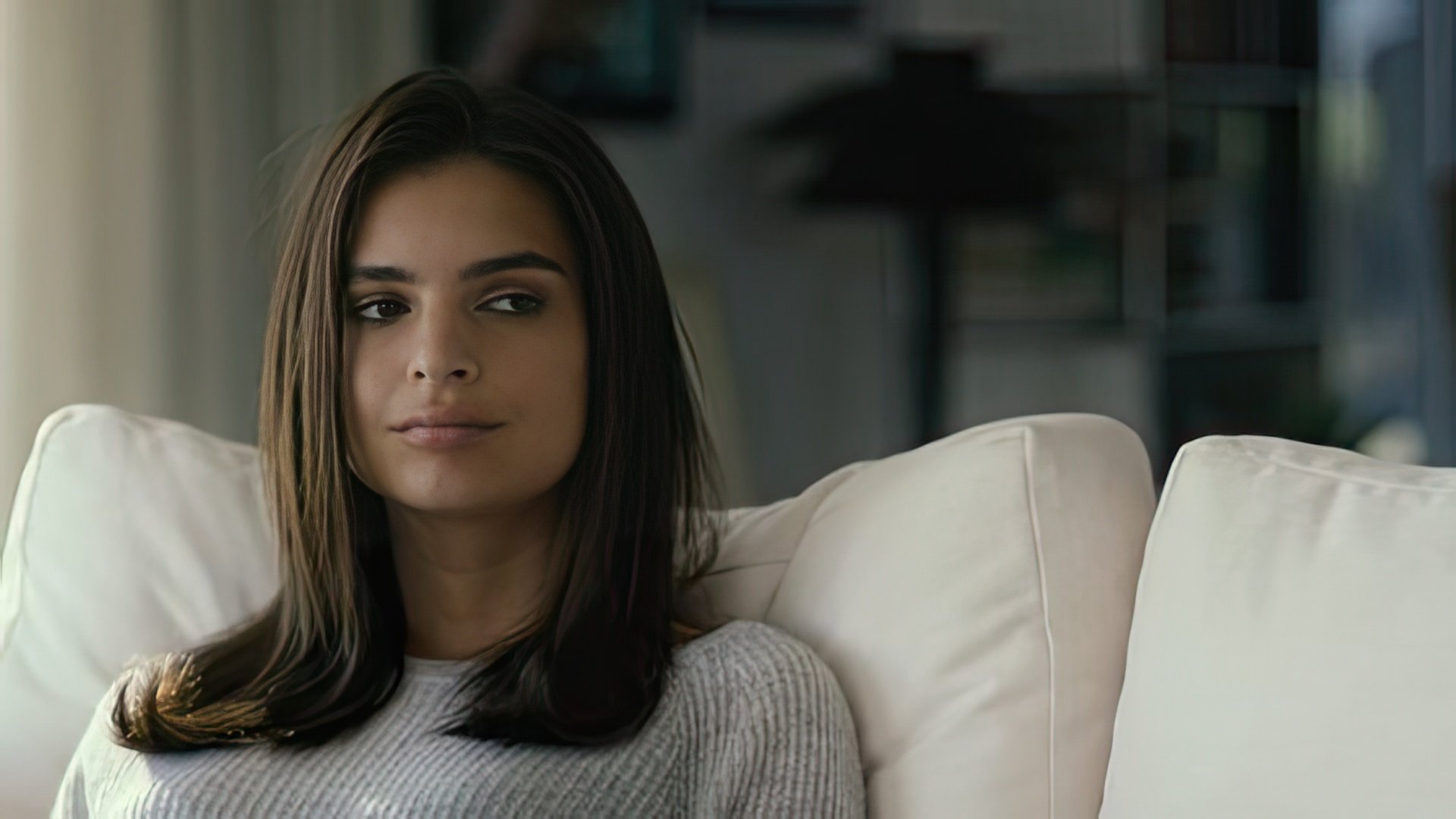 In 2018, the model and actress became a new face of an American clothing brand DKNY. She filmed in a commercial for the Spring-Summer collection, where she, according to the plot, had been eating a pizza and making selfies. That same period she attended the ceremony of Fashion Los Angeles Awards which was held in April, in Beverly Hills. At the ceremony, she was recognized as a model of the year.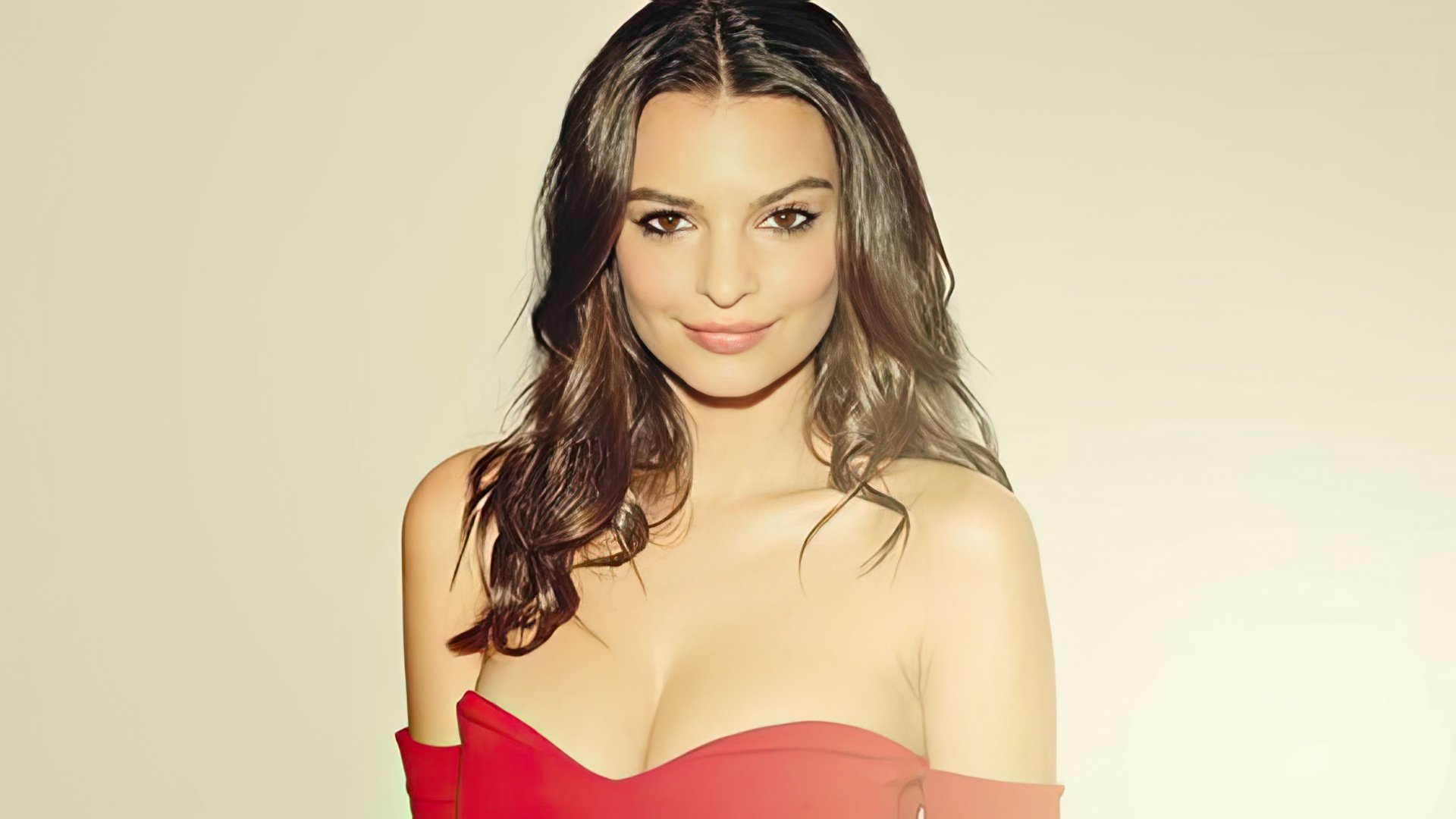 In 2018 she also started advertising her brand's swimwear collection having been represented series of her own enticing photos including the ones that had been taken in her husband's car.


Personal Life of Emily Ratajkowski
Emily has had a few love affairs before she got married. She was often seen in public with creative director Andrew Dryden in 2013. After their split in 2014, she dated a musician Jeff Magid for more than 3 years.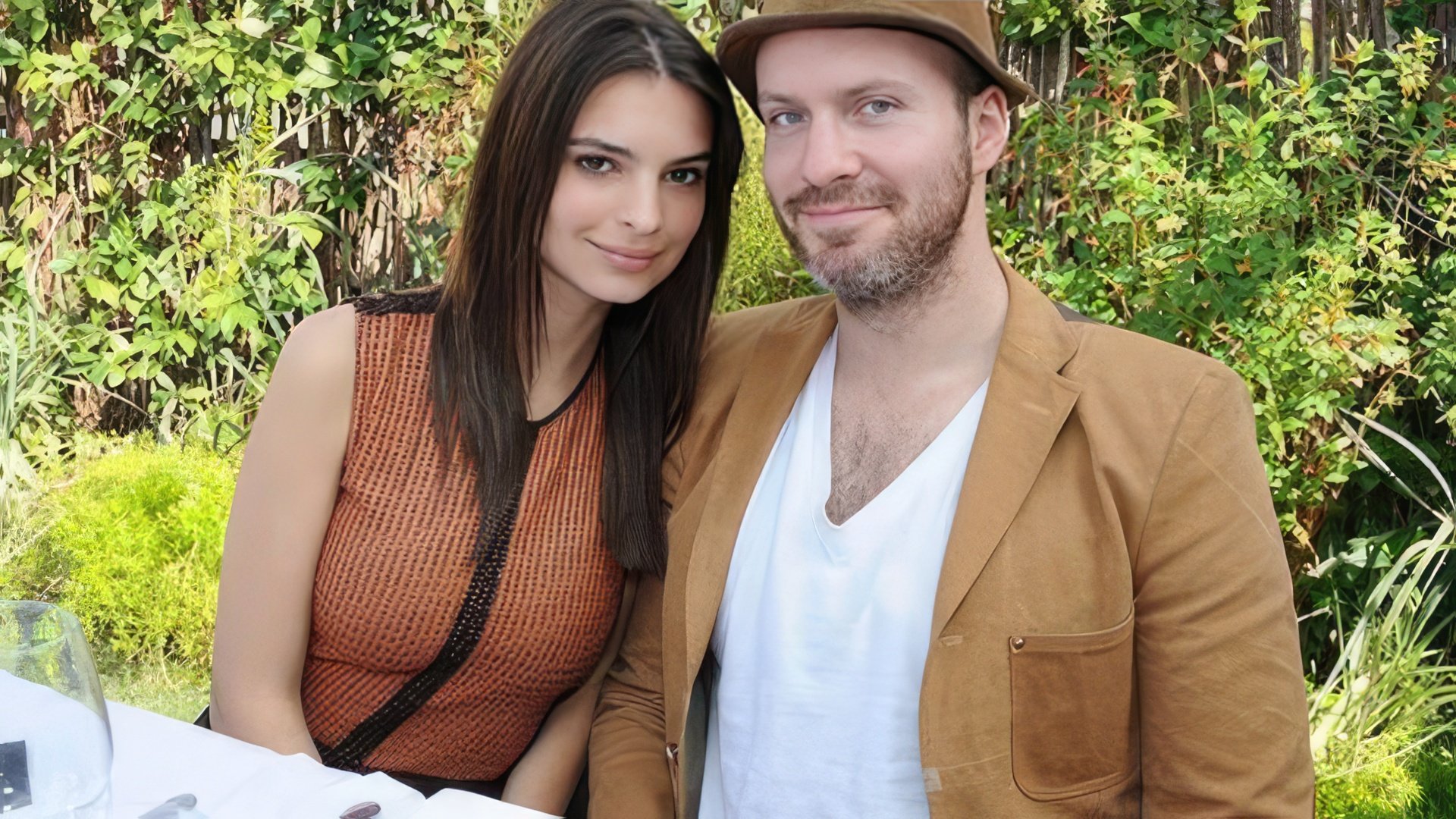 In February 2018, Emily suddenly married to an actor and producer Sebastian Bear McClard. Her husband was one of the producers of the drama «Good Time» starring Robert Pattinson which was included in the Contest program at the Cannes Festival in 2017. Interestingly, that before the wedding newlyweds had been dating just a few months.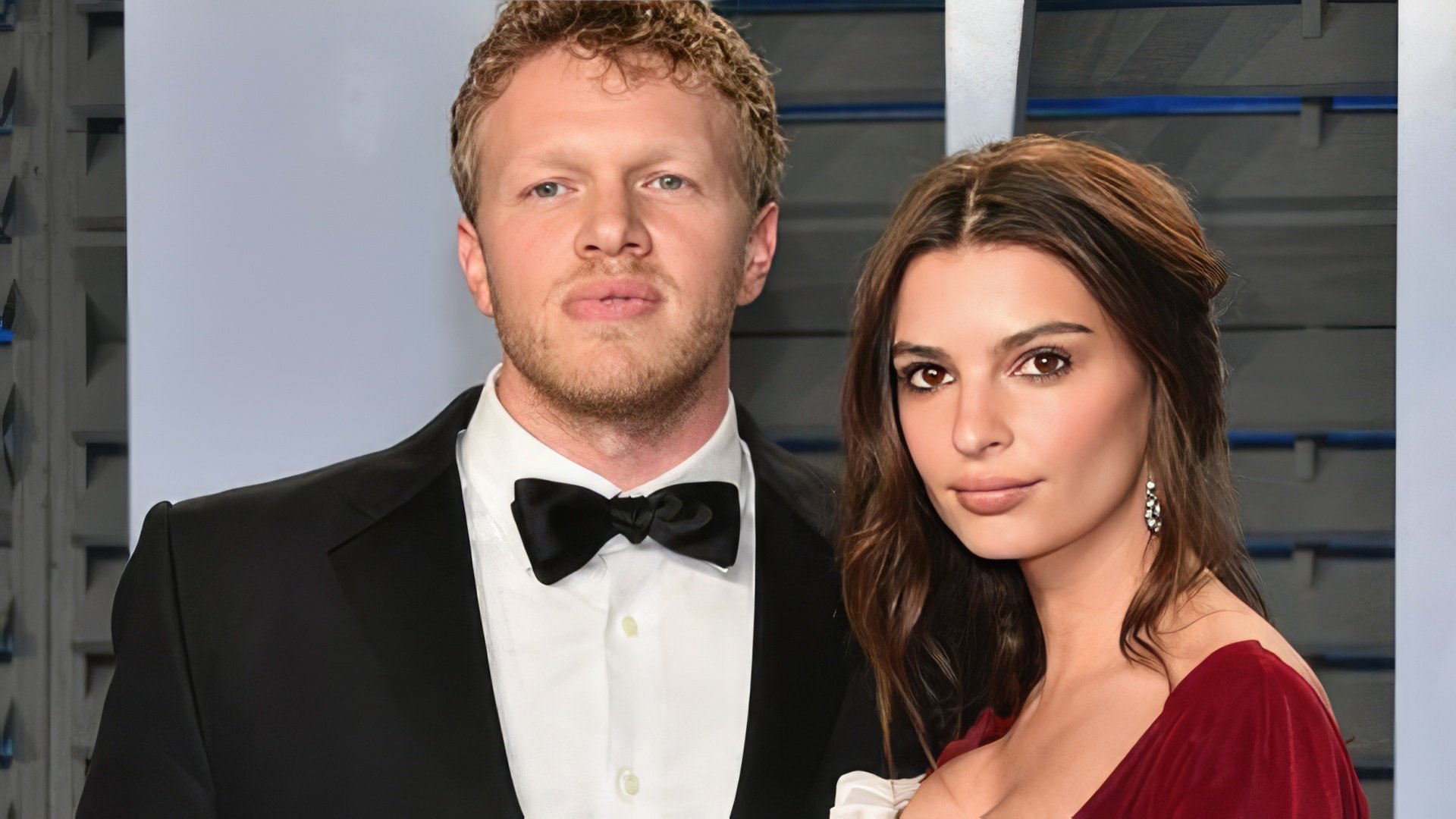 The wedding ceremony was held in New York's City Hall and all went very quiet. Except for the closest friends, a favorite pet, mops Moose, had also attended the celebration. Emrata preferred mustard-colored pantsuit to a traditional white lush wedding dress and bridal veil.

The newlyweds' first appearance in public was made in March; they attended the ceremony of Film Independent Spirit Awards and became the true sensation of the event despite the fact that neither she nor he was nominated to the awards.

Emily Ratajkowski's body size is 89x61x87 as she is 5,57' tall and her weight is between 118 pounds and 159.
Emily Ratajkowski Now
In 2019 Emily Ratajkowski appeared in the 'Lying and Stealing' crime drama along with Theo James. They portrayed a poor actress Elyse Tibaldi and art thief Ivan Warding.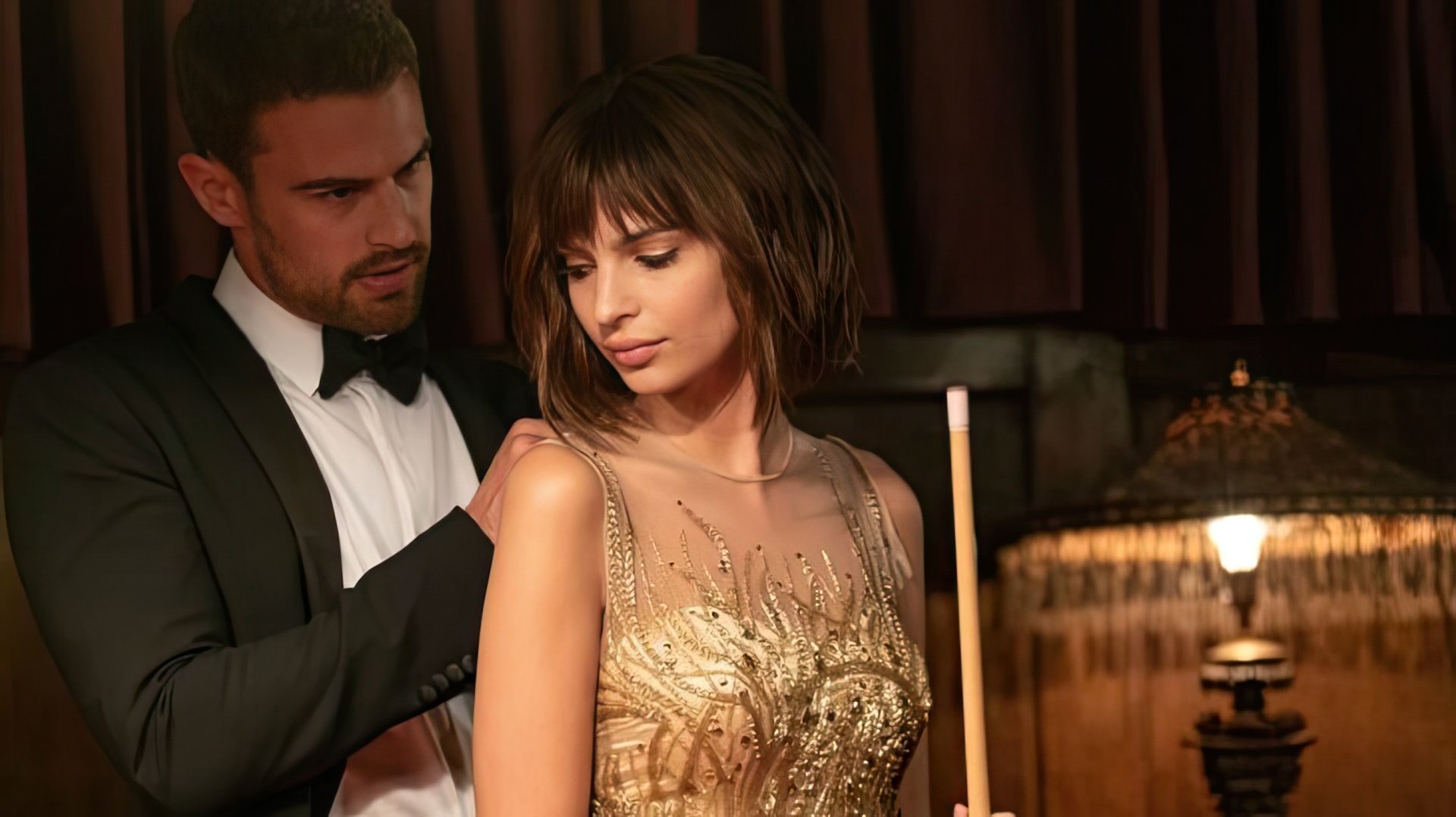 In 2020 Emily like the other world self-isolated due to coronavirus pandemic. She pleased hew fans with cute and even hot pictures on Instagram.
Press Ctrl+Enter If you find a mistake