At the age of only 17, Eilish topped all the possible charts and went on numerous tours with tickets being sold out moments after hitting the market. The media have dubbed Billie as one of the most-talked-about teenagers in the world, former Nirvana drummer compared her to Kurt Cobain, stating that she is an authentic rock star, and her openness about depression and "don't give a damn" attitude speak to many on the spiritual level. However, the showbiz knows many talented teenagers who unexpectedly break into the top charts, create a lot of buzz and take the industry by storm, only to vanish mere months later. Many critics predict a decline in
Billie's
career and the editors of uznayvse.ru came up with the main reasons for her potential slump.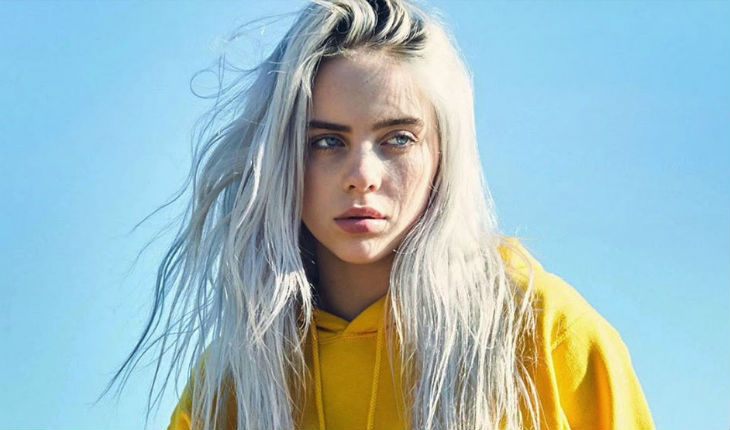 Growing-up
The eccentric musician became a role model and a fashion icon for millennials all across the globe. Although she is slim and athletic due to her dance training, Billie prefers to wear shapeless hoodies and pajamas on stage and in her music videos instead of something more appropriate. Her music and performance manner are based on her own experience, which is very similar to that of all the teenagers who experience certain things for the first time. Yet their music preferences can change in the snap of the finger.
Billie has a special connection with her fans now but who knows what might happen in a couple of years when they mature a bit and grow out of it. It is quite possible that her fans won't relate to the same topics anymore.
Depressive music will go out of fashion
Many consider Eilish's music to be too depressing and pessimistic, with loneliness being the main theme of her lyrics. The musician defines her style as an alternative trap – a depressive pop full of her dark stories, phobias, and discussions of her mental health. Her music videos always have dark storylines and she herself reminds of permanently sad emo characters you can help but pity. However, the craze for depressive music comes and goes, and the same happens to musicians who heavily rely on it.
Weak vocals
When critics compare Billie Eilish and Britney Spears – both became popular seemingly overnight – many point out Billie's weak vocals. To be fair, the singer never tries to impress her audience with powerful vocals, limiting herself to candy-like pop melodies and daring hip-hop tunes. But can she actually stick around by whispering the lyrics instead of properly singing them?
Change of interests
While critics have proclaimed Billie Eilish the icon of the insecure, screwed-up Instagram generation, many believe that this perfectly calibrated project may fail sooner or later due to the music industry being one of the most difficult to work at. Billie will grow up, and her priorities may change as well, be it personal life or education. Music may go on the back burner. Well, we'll see…

Billie Eilish is a young musician and songwriter whose unprecedented popularity serves as a striking example of how easily the internet can help one express themselves and get their 15 minutes of fame today. When she was only 15, she released her debut single called "Ocean Eyes", written by her brother. The song became viral instantly, gaining 110 million streams worldwide.