The show is based on the eponymous comic series by DC and is dedicated to the adventures of a group of young superheroes.
Brenton Thwaites
is busy in the role of Nightwing, the former circus artist, protégé of the Batman. Nightwing (Dick Grayson in simple words) finds that his training was over a long time ago, and gets out of the mentor's influence.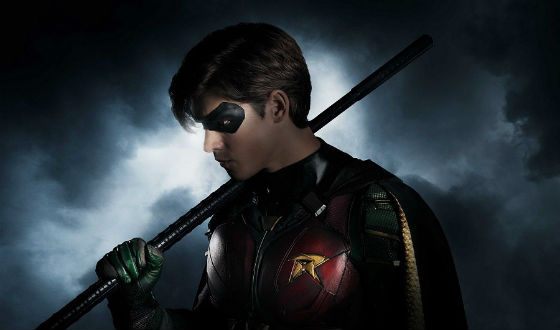 The showrunners promised that «Titans» will be very close to the original comic book series, but creative and innovative.

Brenton Thwaites had become famous before running «Titans» — he appeared as Henry Turner in the continuation of the franchise «The Pirates of the Caribbean». In the fifth part of adventure series, the producers made a bet on «young blood»: the polls showed that the public (oddly enough) is tired of

Johnny Depp

, and the story introduced the youth — Thwaites and

Kaya Scodelario

.

The first promo photos of the upcoming series «Titans» was posted on the Internet with the 28-year-old actor Brenton Thwaites in the leading role.