Jane Fonda's Biography
Jane Fonda is one of the greatest actresses of the XX Century. With over 200 roles it may seem like she has seen at all, but who knows how fantastic Jane Fonda will surprise us? It was not just her characters that conquered our hearts: millions of women still follow her exercise and care routines. In the 1960-s she did not hesitate to oppose the military policy of the US' Republican Party, which made her one of the select few beloved and known Americans in the USSR. Net worth: $200 million.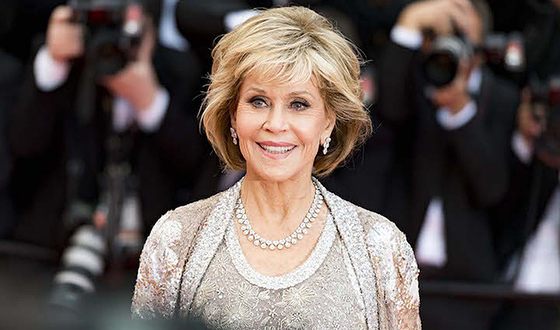 Childhood
In December 1937 the family of Henry and Francis Fonda welcomed their first child (Jane Seymour Fonda). According to a family legend, the girl had the blood of famous lady Jane Seymour, the spouse of British King Henry the 8th, and the girl was named in her honor.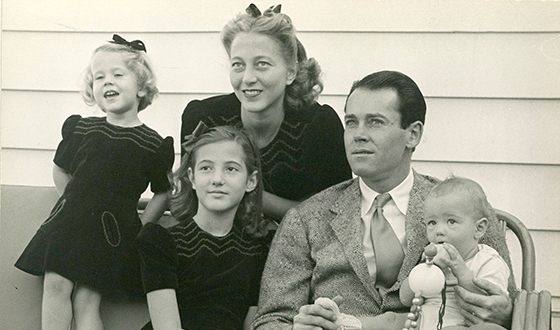 Several years later little Jane got her brother Peter, her dad became a Hollywood superstar, while her mother started to exhibit early symptoms of bipolar disorder.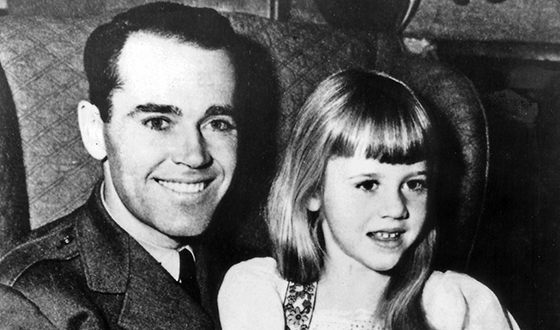 The actress believes that she absorbed more of her dad's features than her mom's. She always described Henry as a man of a strict upbringing, and her mom as an indulged socialite. Her father enjoyed fuggy jazz clubs in Harlem and her mom shook her head at that, preferring elite Manhattan dinner parties.
I look like him, I chose the same career as him, valued honesty and valued the ability to stand up for yourself in people, just like he did
Jane grew up very early. She and her brother Peter were at their own disposal, with their father constantly busy on set and their mum either suffering from depression or partying her days away. ,

When Jane turned 11, her parents got a divorce. One year later her mum passed away due to a heart attack, as her father claimed, and only many years later would Jane find out that in reality, Frances had killed herself in an asylum.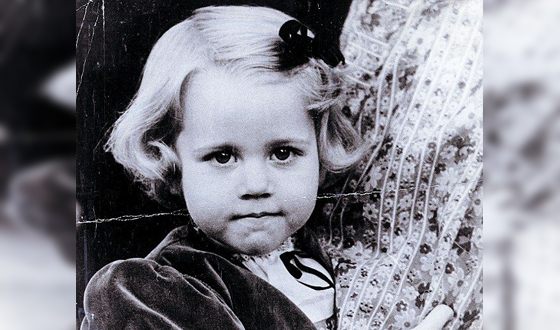 Henry Fonda was a perfect father, but those were the fifties, and women were held to the highest standards. Hence, young Jane Fonda always heard her dad saying «people only care about your appearance». In pursuit of perfection, the teenage girl started to starve herself, up to the point until she developed bulimia.

When the girl was 16, Henry Ford's villa, where he used to go for a holiday with his children and his new wife, was visited by Greta Garbo. The actress invited the girl for a swim and decided not to put a swimsuit on. The girl observed the celebrity's body and realized: it was not perfect, but still beautiful, regardless of her bulky body frame/ Her attitude to beauty changed ever since. Fonda realized that the actual beauty is that of a toned body and not of a starved and exhausted one. But she fully managed to recover from the consequences of bulimia only by the age of 36.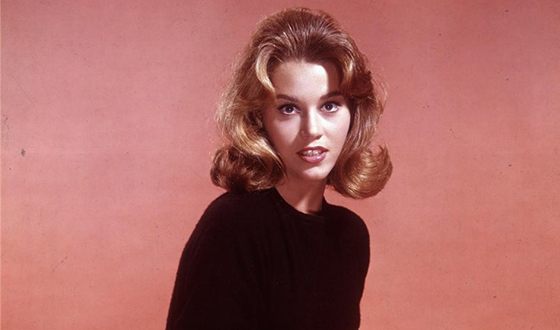 The girl always felt lonely and to combat that feeling inside her, she went in for sports and dancing, or just read when left alone. Having switched several prestigious boarding schools, Jane barely finished school, and, having spent some months in Paris, she came back to the States.
The Tall Story. Career
In New York, the young girl took up acting. Not wishing to ask her dad to pay her tuition fees, she worked as a model, and at the age of 18, she already made it to the cover of Vogue.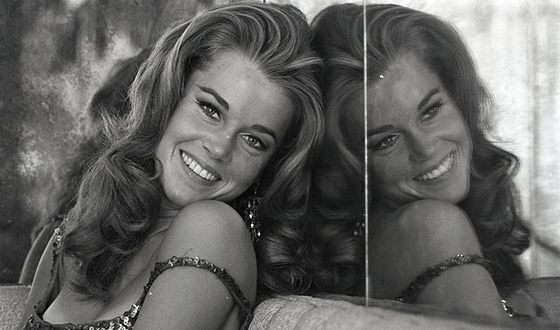 According to Zoomboola.com, at the age of 20, she enrolled in Lee Strasberg's acting classes out of interest. The guru of acting highly appraised the girl's talent already after her first scene. In 1959 she took part in the play "There was a Little Girl" in one of the numerous theatres off-Broadway. Her dad did not share Jane's excitement about her first success but asked his friend to invite her to take part in his new movie.

The Comedy Tall Story premiered in 1960, where Jane partnered up with young, but already famous Anthony Perkins. However, this picture only became famous as Jane's first movie role. It was followed by several films, where the actress got the parts of sweet temptresses, which, however, brought her great popularity.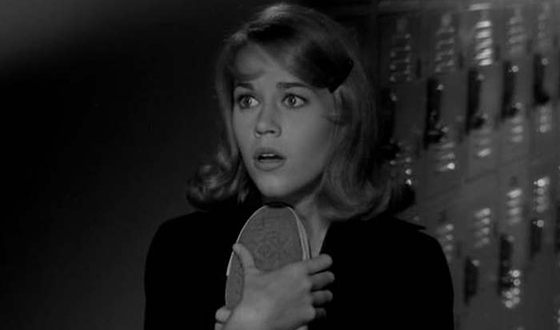 In 1963 a quintessentially beautiful duet of Jane Fonda and Alain Delon in René Clément's Joy House became a milestone both in Europe and in America and also brought the actress with Roger Vadim. This genius director filmed Jane in several of his movies. The role of an extraterrestrial beauty in the fantastic comedy Barbarella (1968) was performed by her already as his spouse.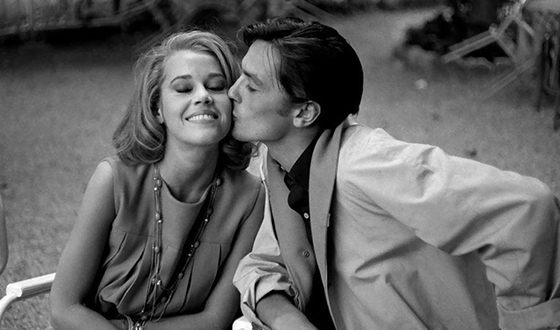 The image of a sexy beauty became signature for Janem but also quickly drove her to boredom and even began to annoy her. As did her marriage. The relationship became a burden and the unleashed creative potential required to be realized on the screen when Jane gladly accepted Sydney Pollack's invitation to take part in the drama They Shoot Horses, Don't They?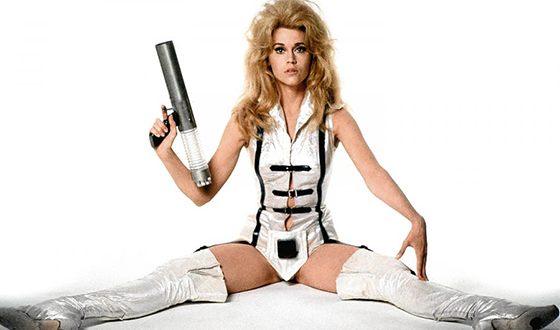 A horribly cynical, evil, and exhausted woman with dead eyes, who would recognize this was doll-like Barbarella? To get into the role and convey all the despair of a person, ready to undertake a deathly marathon, Jane danced for fourteen hours The success of the picture exceeded any expectations – the role of Gloria is considered on the best and the most remarkable works of the actress.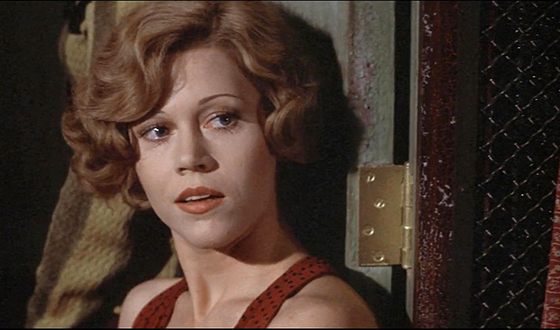 Another significant role of hers is that of a prostitute in the detective Klute (1971), for which she was awarded an Oscar.

The actress got her second Oscar in 1979 for the role in the picture Coming Home, revealing the disastrous consequences of the Vietnam War. But the most important award was given to her 2 years later. All her life Jane Fonda was craving recognition of just one person – her dad. Such recognition was received when Henry Fonda took part in the picture On Golden Pont, where he played the role of the main heroine, portrayed by Jane. Henry Fonda was already ill at this point and died soon after. A callous man, who never told Jane how much he loved her, said his goodbyes in the movie.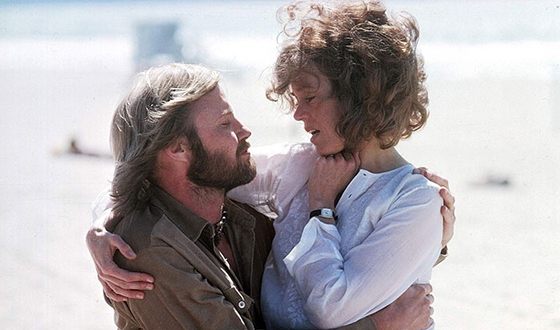 In the period from 1985 to 2004, the actress had few shootings. Taking her father's death heavily, the actress literally forced herself out of depression through gymnastics, developing a set of exercises, which eventually dispersed across the world as tapes and made her a fortune.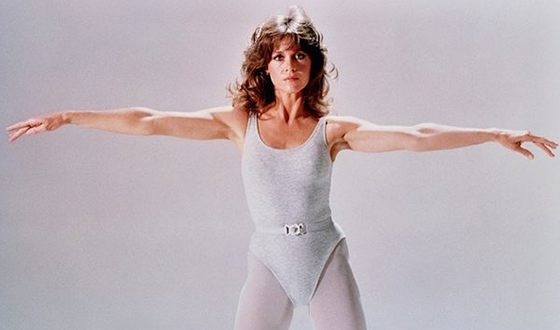 Having become a famous entrepreneur, Jane Fonda still remained an actress and came back to the screens in 2005. This Is Where I Leave You, Monster-in-Law, Youth and Fathers & Daughters: whatever role Jane got, she proved she could do it all.

2017 and 2018 became another creative success for her, with Jane partaking in films "Book Club" and "Our Souls at Night". Her partners were Robert Redford (this is their fourth project together) and Diane Keaton.
Jane Fonda's Personal Life
The actress was married thrice. Her first husband was Roger Vadim, with whom she had their daughter Vanessa. The marriage lasted for 8 years (1965 – 1973). Fonda played the role of the perfect wife with delight: running an errand around the house and pretending to share Roger's views on free love and participating in his orgies.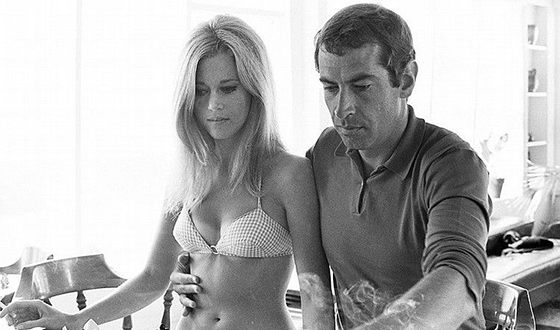 Politician Tom Hayden, a far-right activist, became the actress's second husband (1973 – 1990). They were brought together by their shared views – both were against the policy of the Republican Party and Nixon's military course. This marriage resulted in the birth of Troy Garity.

After meeting Hayden, Jane began campaigning with anti-militarist speeches, financing Veterans against war, and advocating for the end of the Cold War. It is largely due to this that the movie They Shoot Horses, Don't They? was able to find its way to the Soviet Screen (although it was also owing to the fact that the movie was set in the times of the Great Depression).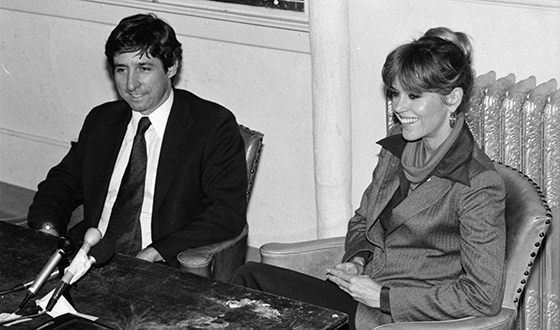 At the beginning of the 70-s Jane Fonda was arrested by the police. She was accused of transporting drugs, which upon testing turned out to be vitamins. This was an intimidation tactic, planned by Nixon himself – his revenge for her protests against the war in Vietnam.

Fonda and Hayden also have an adopted daughter Mary Luana Williams (born in 1967). Since her childhood, the girl was a member of the far-left movement for the rights of the black people Black Panthers. Her biological parents were members of this organization, and her father was sent to prison and her mother succumbed to alcoholism, which left the girl to be raised as La Fille du regiment of sorts. Jane met Mary at a child camp, which she was sponsoring.

Her third husband was (1991 – 2001) Ted Turner, a businessman, founder of CNN. They got divorced due to his infidelity.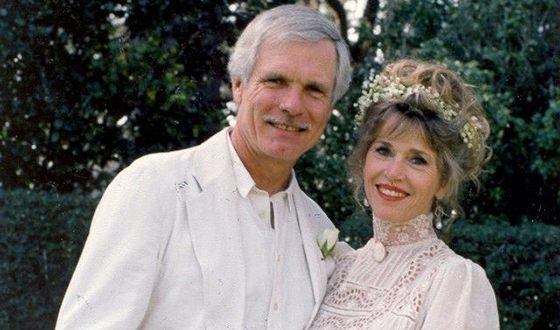 After this Jane felt that she got tired of serious relationships. A dozen lovers later, she got into a stable relationship with music producer Richard Perry, which had lasted about 8 years before breaking up in 2017.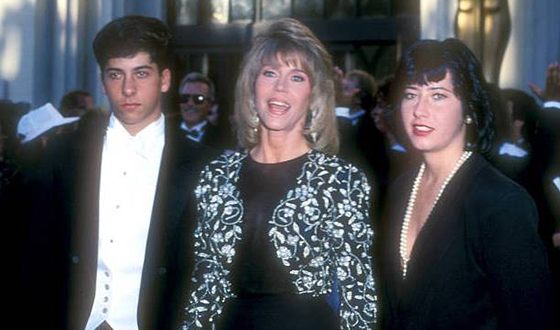 The woman considers it silly to deny herself intimacy after turning sixty: For women, it gets better because we understand our bodies more, We know what we need and we know what we like and we're less afraid to ask for it.
Jane Fonda now
Despite the fact that Jane has crossed the age mark "80", the actress travels a lot and contributed to charity. At the same time, she pays great attention to politics. So, in 2019, she was even arrested during a protest in Washington. The woman came out with a poster in support of Greta Turnberg's activities. Fonda also moved to Washington to be closer to the epicenter of political action.

Fonda continues to write books on topics of concern to her. In 2020, her book "What Can I Do? My Path From Climate Despair to Action", in which Jane reflects on environmental issues, will be released.
Press Ctrl+Enter If you find a mistake