Biography of Doja Cat
Doja Cat is an American rapper of South African descent. She is a songwriter and producer. She gained significant popularity with her viral hit "Mooo!", which was released in 2018. That same year, her debut album "Amala" was released.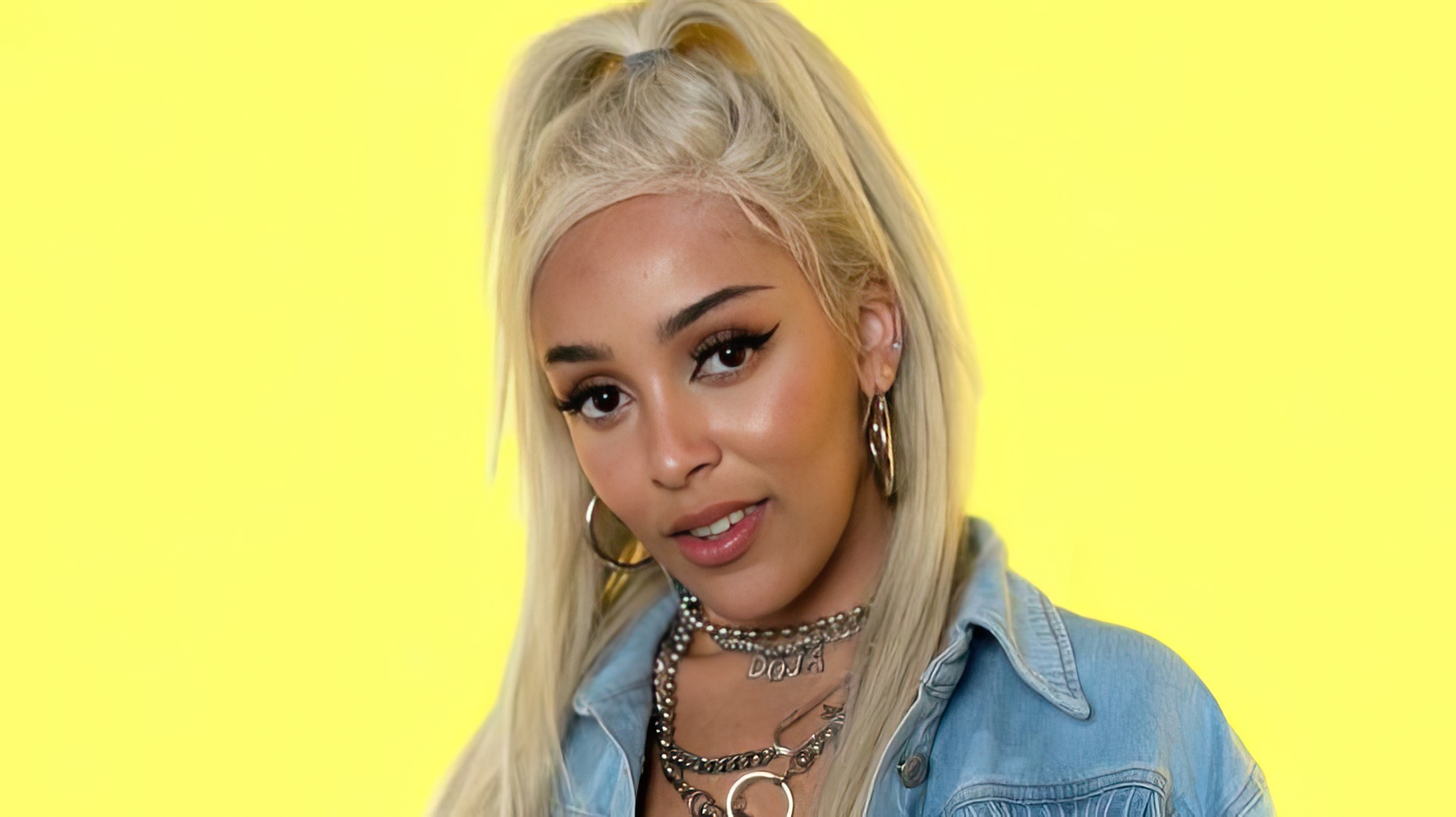 In 2020, Doja Cat topped the Billboard Hot 100 chart with her single "Say So". She is often referred to as a new version of Missy Elliott, and is compared to international hip-hop stars like Lil' Kim and Nicki Minaj.
Childhood, Youth, Family
Amalaratna Zandile Dlamini is the name given by her parents to a girl born in the autumn of 1995 in Malibu. The multicultural family she was born into was characterized by their creative approach to life, each member involved in some form of art. Her father, Dumisani Dlamini, a Zulu tribe descendant, received his education in the United States, composed music and became an actor. After filming in the drama musical "Sarafina!" directed by Darrell Roodt, he was able to provide a comfortable home for the family where the newborn was brought home.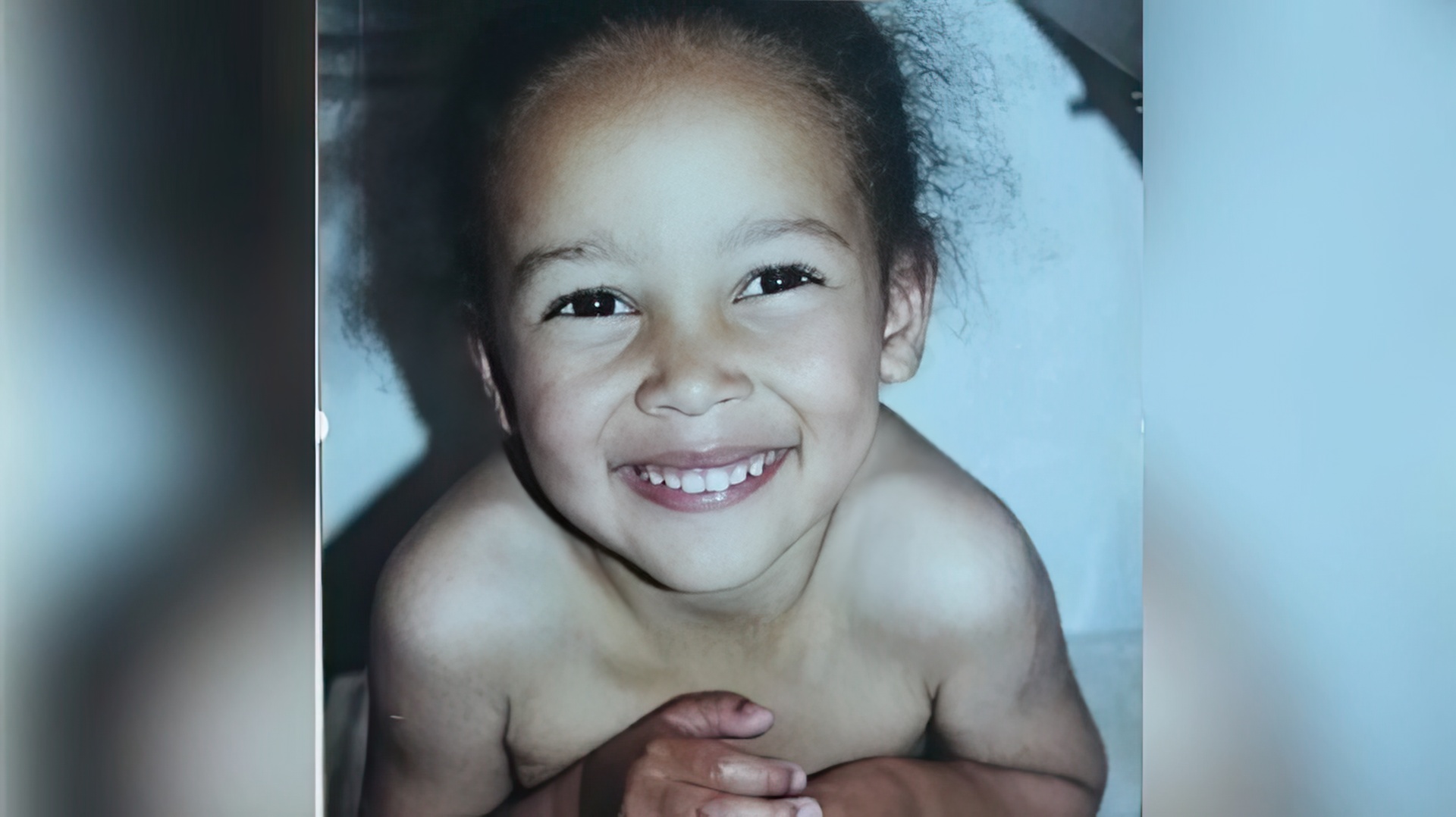 During the filming of this movie, Dumisani met the dazzling Whoopi Goldberg, the eccentric Robert Whitehead and John Kani. However, these friendly relationships didn't contribute to the further advancement of his acting career, so he decided to try his hand at producing, with considerable success.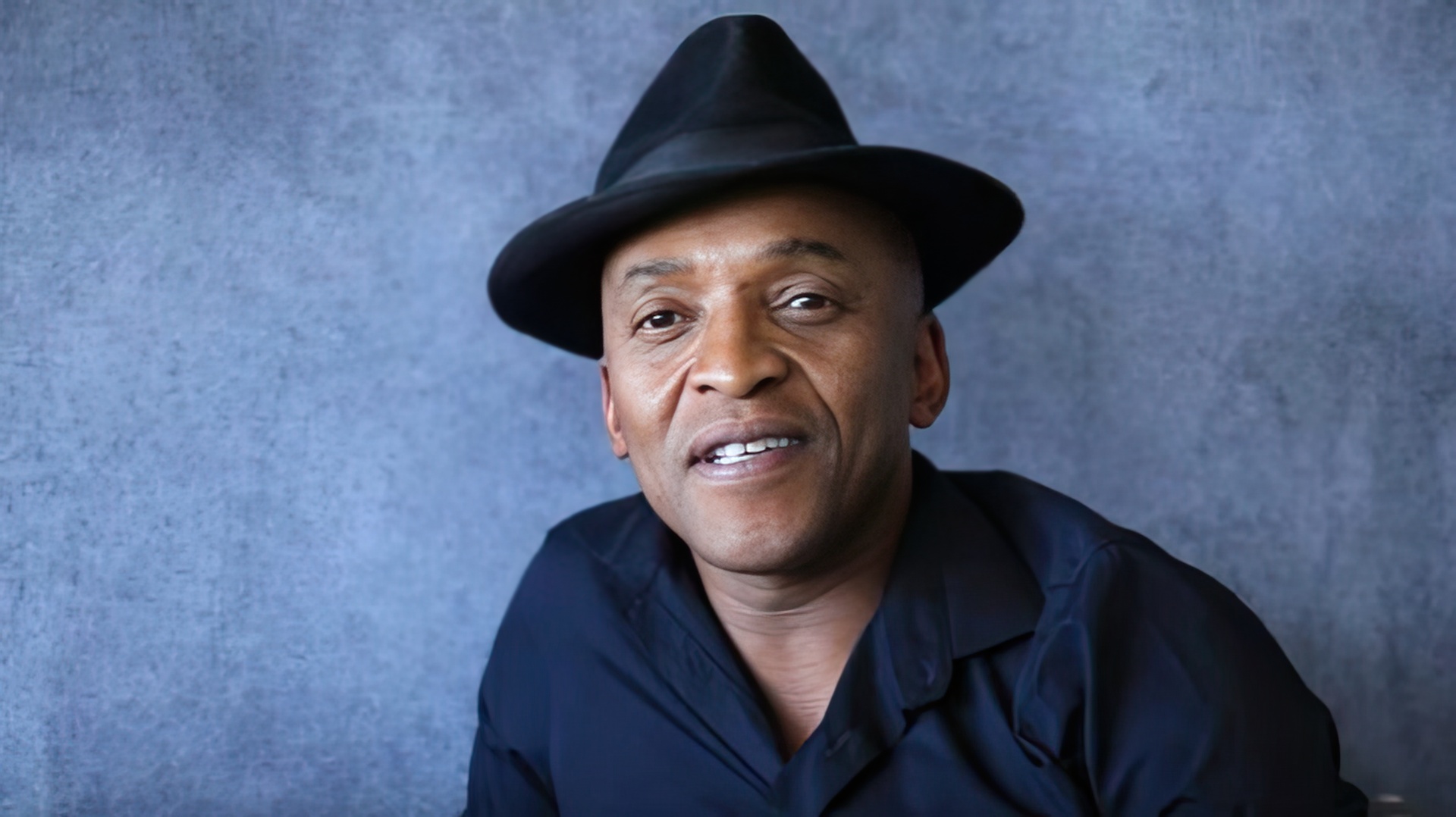 Amala's mother, Deborah Elizabeth Sawyer, along with her grandmother, were part of the Jewish community. Both were artists, engaged in decorative and applied arts.

Music was a constant companion in the family, not just because of her composer father. The parents often attended concerts of famous performers and took their older son and daughter along. Amala recalled one of the performances of the band "Earth, Wind & Fire":
I had a good spot, I could see them. I was six or so, and in the end, they even brought me up on stage. It was cool. Just cool. If it weren't for them, I wouldn't be saying all this now... I love all the songs of Earth, Wind & Fire.
At her grandmother's insistence, the girl was sent to a music school. After learning the basics of musical notation and practicing piano for a couple of years, Amala became interested in dancing. Around this time, her older brother often attended rap battles. One day, the girl asked him to take her along. The rhythm and energy appealed to her so much that she decided to try her hand at it and wrote her first track in this genre. According to the performer, at first, two likes were enough to make her cry from happiness, but when there were more than twenty, she decided that rap was her calling.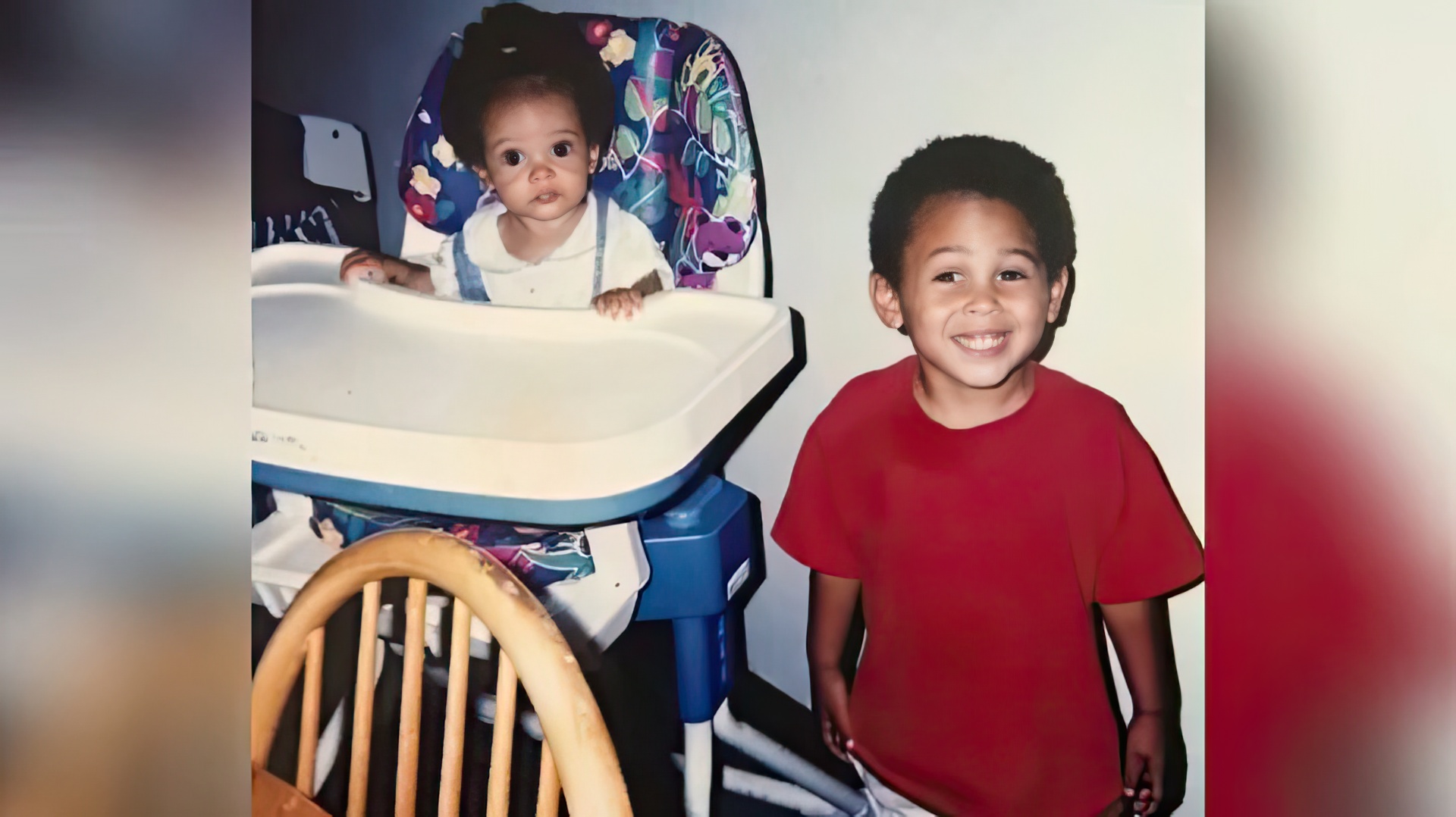 Despite being a good student at school, Amala managed to ignore all her homework but eagerly studied Indian and Japanese epic literature. She was also interested in painting for a while. And she continued to write lyrics.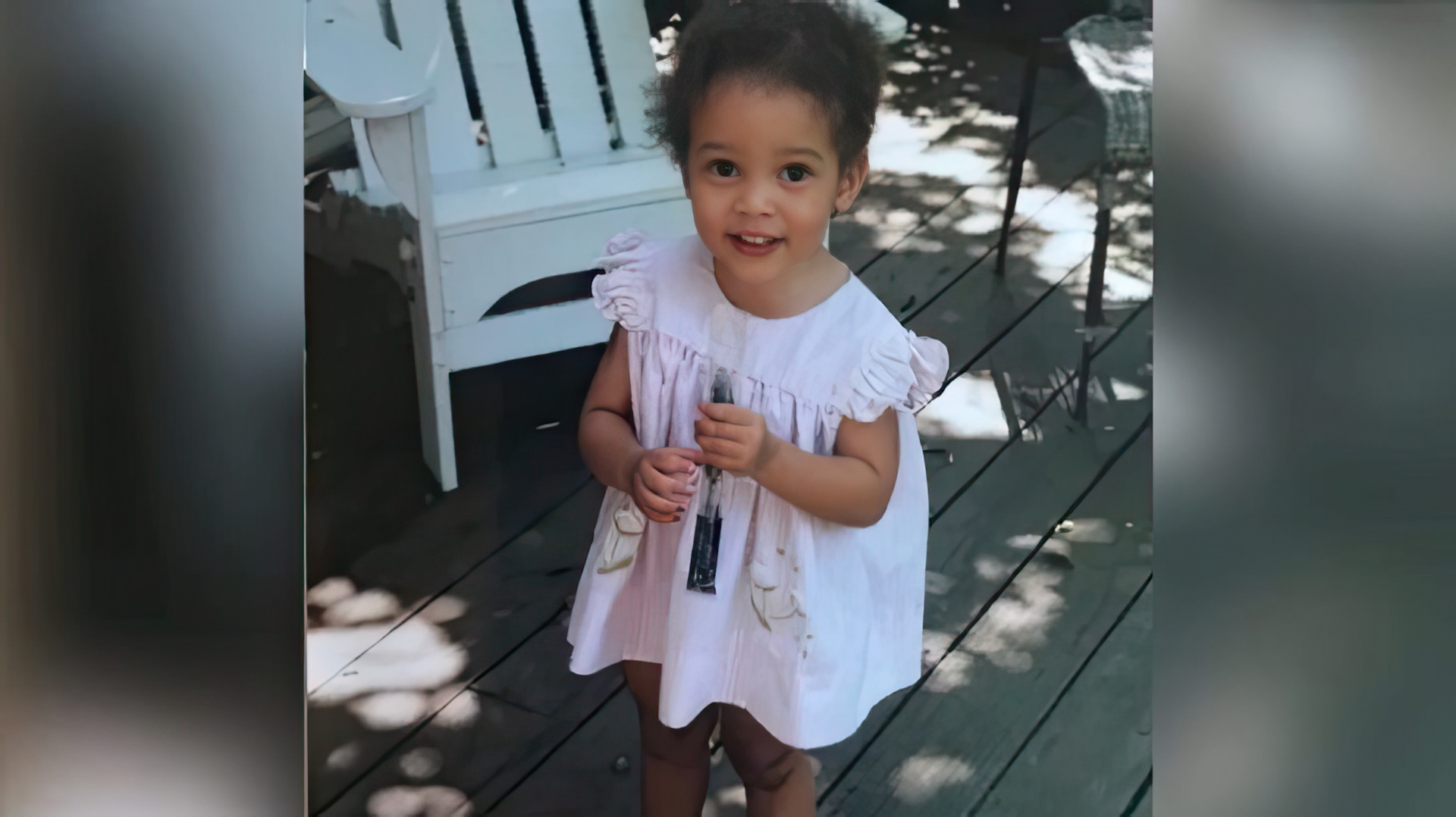 Listening to Nicki Minaj, Pharrell Williams, or PartyNextDoor, the girl thought about taking a pseudonym. She came up with it herself: Doja Cat.
The first word is slang for marijuana, and the second is a tribute to her favorite animals.
Under this alias, she started posting her songs online, where they were guaranteed views. Sometimes, her attempts were not entirely successful, but Amala wasn't upset. Her endeavor was supported by her brother's advice, who always believed in her success.
Breakthrough in Musical Creativity
In 2013, Doja Cat recorded the track "So High," which she released on the European online platform SoundCloud. The composition attracted attention not only from listeners. Soon, music label RCA Records offered the young woman a collaboration. The song "So High" gained popularity: with the performer's permission, it was used in the soundtrack of the series "Empire". The singer soon released her first EP "Purrr!," presenting a mix of dance disco, R&B, and rap to her listeners. After the music video for her debut single "So High," she was called a follower of psychedelia in music, a prodigy who would soon outdo Nicki Minaj. In 2015, the performer collaborated with rapper Maco Mattox from Atlanta, and together they released several original remixes of popular previous hits. Doja Cat gained widespread recognition after the release of the single Candy on the viral video platform TikTok.
In 2018, thanks to the popularity of the composition, the singer recorded two more songs, Roll with Us and Go to Town, after which she released her first full-length album called Amala and started touring America. The LP, which quickly gained a huge number of fans, did not let Doja Cat rest on her laurels, as if she had caught her second wind:
I'm spontaneous: sometimes I just start mumbling a melody or rhythm. Sometimes I start with a concept or even just one word. I pick a few good rhymes - and off we go.
Her compositions began to gain popularity beyond America, and the video for the song "Mooo!," which she posted on her YouTube channel, caused an unprecedented stir, even Chris Brown and Katy Perry left her enthusiastic feedback. What's more, a flash mob started on Instagram with the hashtag #MooChallenge, where different people fantasized in their videos following Amala about what it would be like if they became cows. The absurdity and surrealism of the theme only spurred network users. 2019 was no less eventful. Doja Cat created several remixes of her songs with popular singers. Thus, the song "Tia Tamera" was performed in a duet with Rico Nasty, and the rapper sang "Juicy" together with Tyga. The compositions made the Billboard Hot 100 charts. Understanding how in-demand her music is, and also following the requests of her numerous fan army, Doja Cat released a new album "Hot Pink". The album photo was impressive: the performer appeared on it almost naked, in long gloves and a screaming pink wig.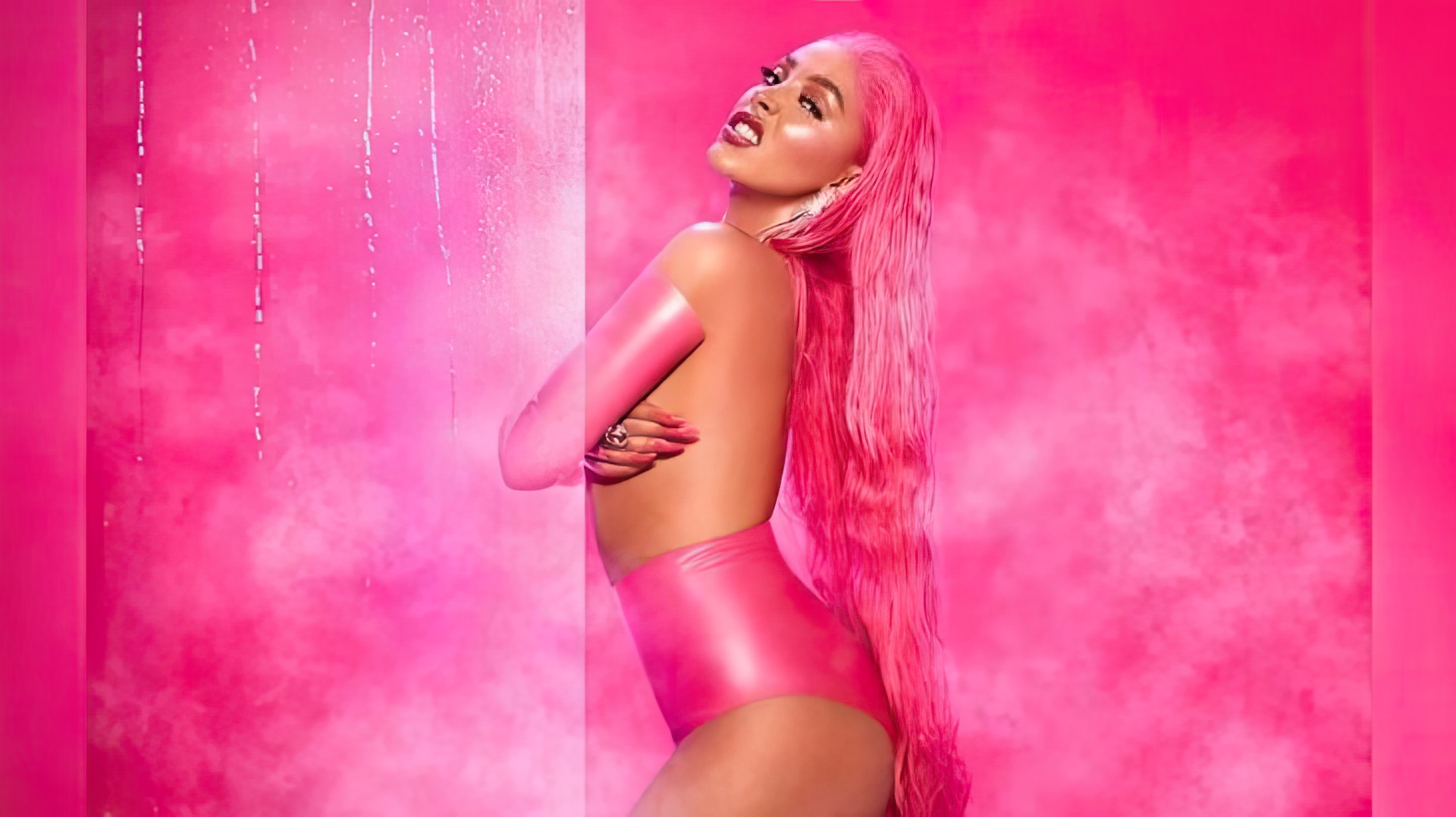 When asked about the new album, she said that she tried to color it in the colors she loved since early childhood. The compositions seem to envelop the listener with warmth and dreaminess. Colleagues Kurtis McKenzie, Salaam Remi, Tyson Trax, Blaq Tuxedo helped the performer to release the Hot Pink album. Songs Bitch Boss, Streets from this album became separate singles. The disc made it into the Billboard Hot 100, and the singer was invited to The Tonight Show Starring Jimmy Fallon.

Doja Cat also recorded the soundtrack to Cathy Yan's crime action film "Birds of Prey: And the Fantabulous Emancipation of One Harley Quinn". Just one line from "Bitch Boss" - "I'm a Bitch I'm a Boss" literally went viral. Soon, the soundtrack became a meme: numerous sketches and Grammy-recorded video cards were invented on TikTok to this melody. At the beginning of 2020, the singer posted several music videos online, including dance ones. Also, in this year, on the TikTok platform, the performer created a video for the composition "Say So", in which she invited TikTok stars Donté Colley and Haley Sharpe. Haley Sharpe also served as a choreographer for this composition. The director of the video was Hannah Lux Davis, working with whom was laborious for the performer, but a very interesting process and experience.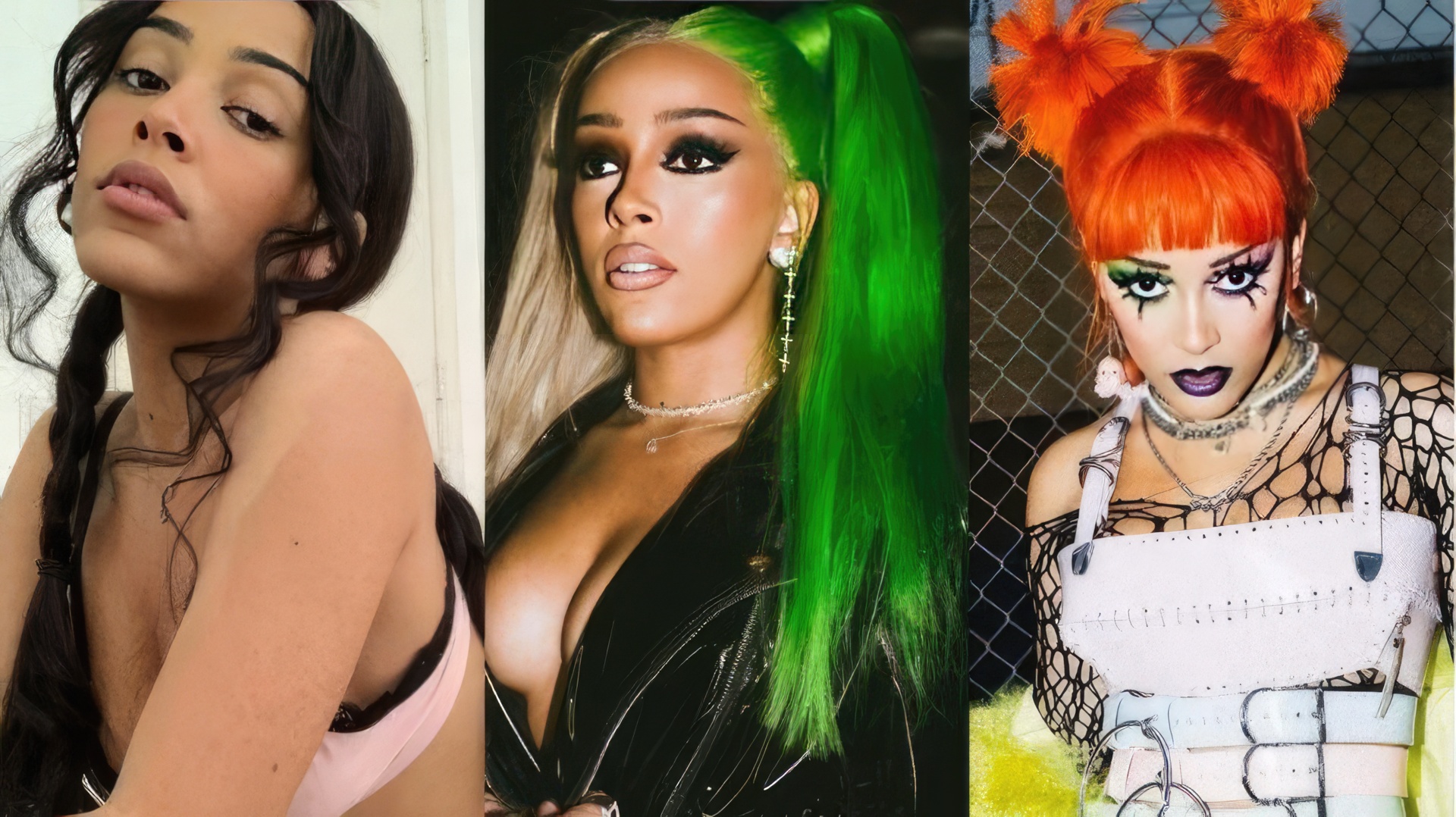 In the video, Doja Cat walks with a tiger as if with a kitten, holding it on a leash, her costumes shimmer and change colors. In February, Doja Cat performed with this composition on The Tonight Show Starring Jimmy Fallon. In her favorite pink bodysuit, the singer performed accompanied by disco-style dancers.

The fifth single from the studio disc "Hot Pink" came out as a remix in collaboration with Nicki Minaj at the beginning of the year, after which in May Doja Cat topped the Billboard Hot 100 chart with this composition - for the first time in her creative career. Music reviewer for Elle magazine, Nerisha Penrose, commented on the performance of the song "Say So," which, in her opinion, "offers a healthy dose of nostalgia when Doja Cat's quiet, airy voice floats over a layer of shimmering synthesizers and a cool bass line."

Despite the disruption of plans by the coronavirus pandemic, Doja Cat planned a tour of the United States in support of the album "Hot Pink," as she told her fans on Instagram. The enthusiastic responses further inspired the performer, who was set to go on tour in the summer/fall of 2020.

In June 2021, Doja Cat released her third studio album "Planet Her". The tracklist consists of 14 songs, including features with The Weeknd (You Right), Ariana Grande (I Don't Do Drugs), SZA (Kiss Me More), and Young Thug (Payday). Seasoned music critics called the new record the best in Doja's discography, and the singer herself was dubbed the "rising pop queen."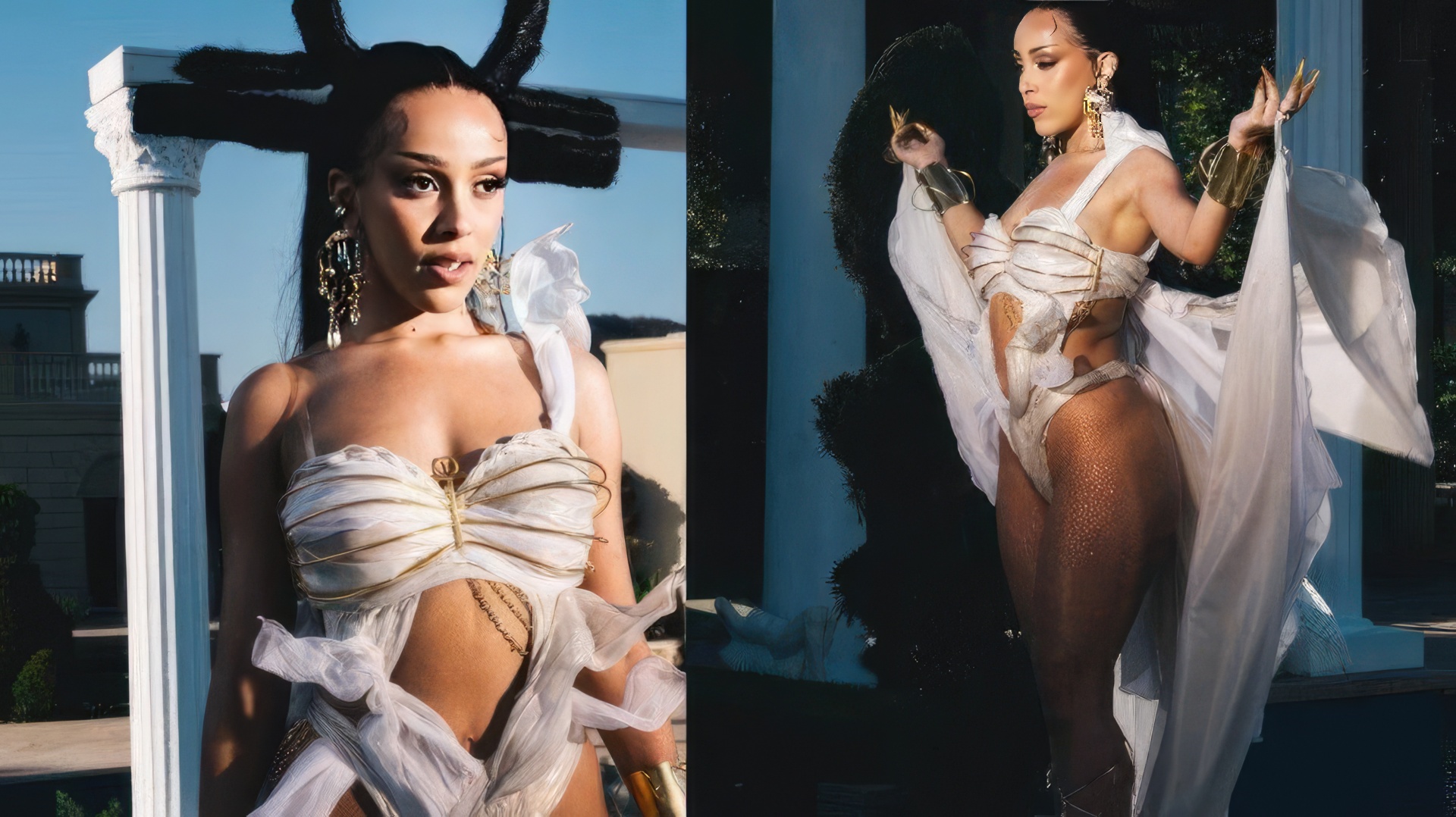 In September, Doja Cat recorded a joint track "Scoop" with Lil Nas X. Meanwhile, she exceeded the mark of 63 million monthly listens on the Spotify platform. She is the third musician in history (and the first female rapper) with such indicators. At the end of 2021, the singer was nominated for 8 Grammys. Among them: nomination for Record of the Year and Song of the Year (song Kiss Me More in duet with RZA), Album of the Year and Best Pop Vocal Album (Planet Her). She won the award in the category "Best Pop Duo/Group Performance" for the song Kiss Me More.
Personal Life of Doja Cat
Doja Cat is very private about her personal life. She first publicly acknowledged a relationship in 2019 when she started dating singer Jacob Sullenger, better known as Johnny Utah or JAWNY. Doja saw his music video for "Honeypie" and, as she admitted later, she literally hated that song, but she liked the way Johnny moved. She commented on his social media post, and things took off. However, they broke up at the beginning of 2020. "It just didn't work out," Doja commented on the breakup.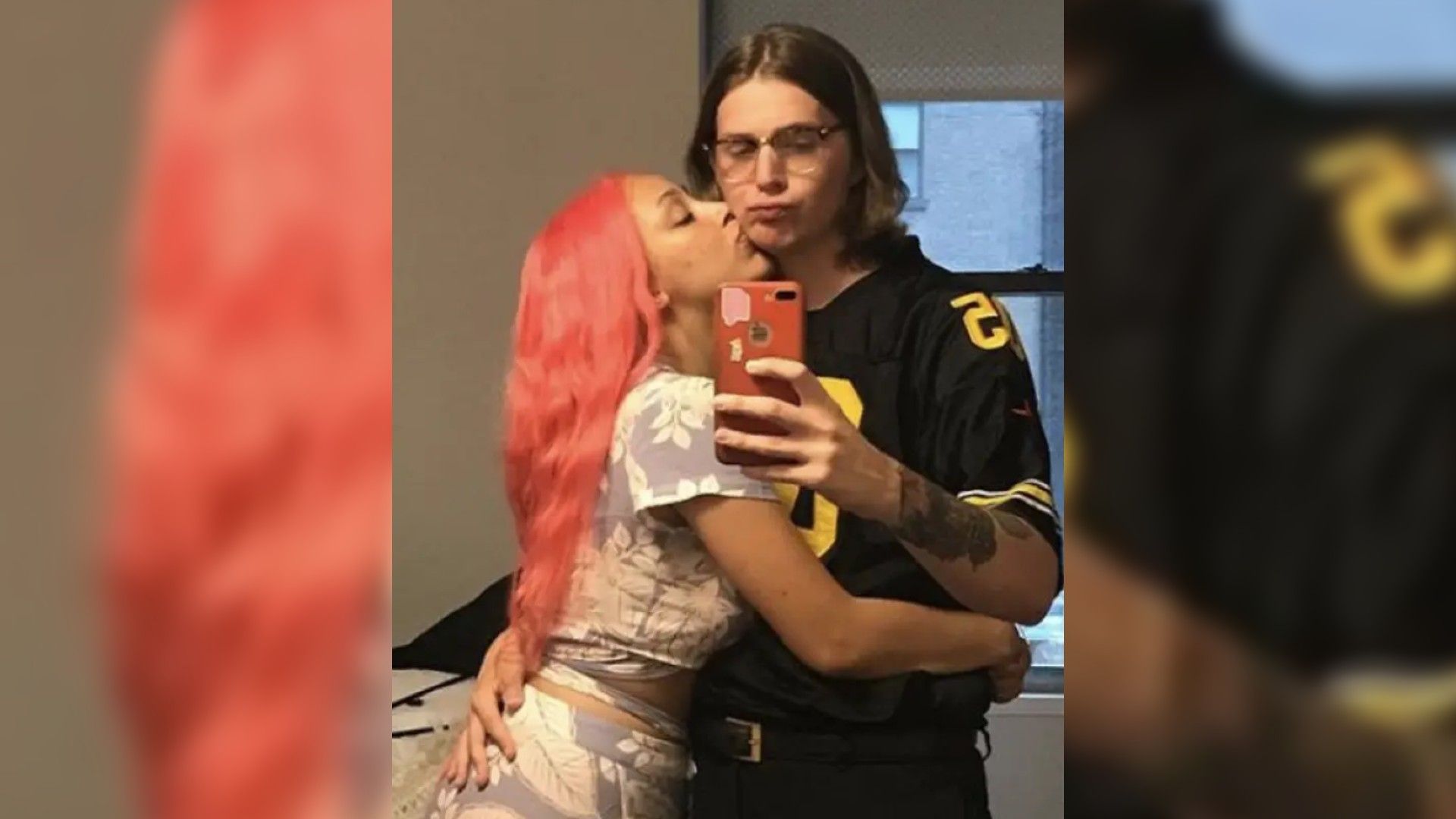 In June 2020, the singer posted a video on Instagram showing her under a blanket with someone else filming, and captioned it, "My boyfriend annoying af". But who this person was remains a mystery.

In October 2020, rumours started circulating about a relationship between the singer and rapper French Montana. They were seen vacationing together in the Bahamas. But Doja Cat denied these rumours: it turned out, they were working on a collaborative track. The song 'Handstand' was included in Montana's fourth album 'They Got Amnesia'. In the summer of 2021, the singer was suspected of having a romance with Bree Runway. The beauties often spent time together and posted revealing photos. Although most of Doja's fans assume that they are just very close friends,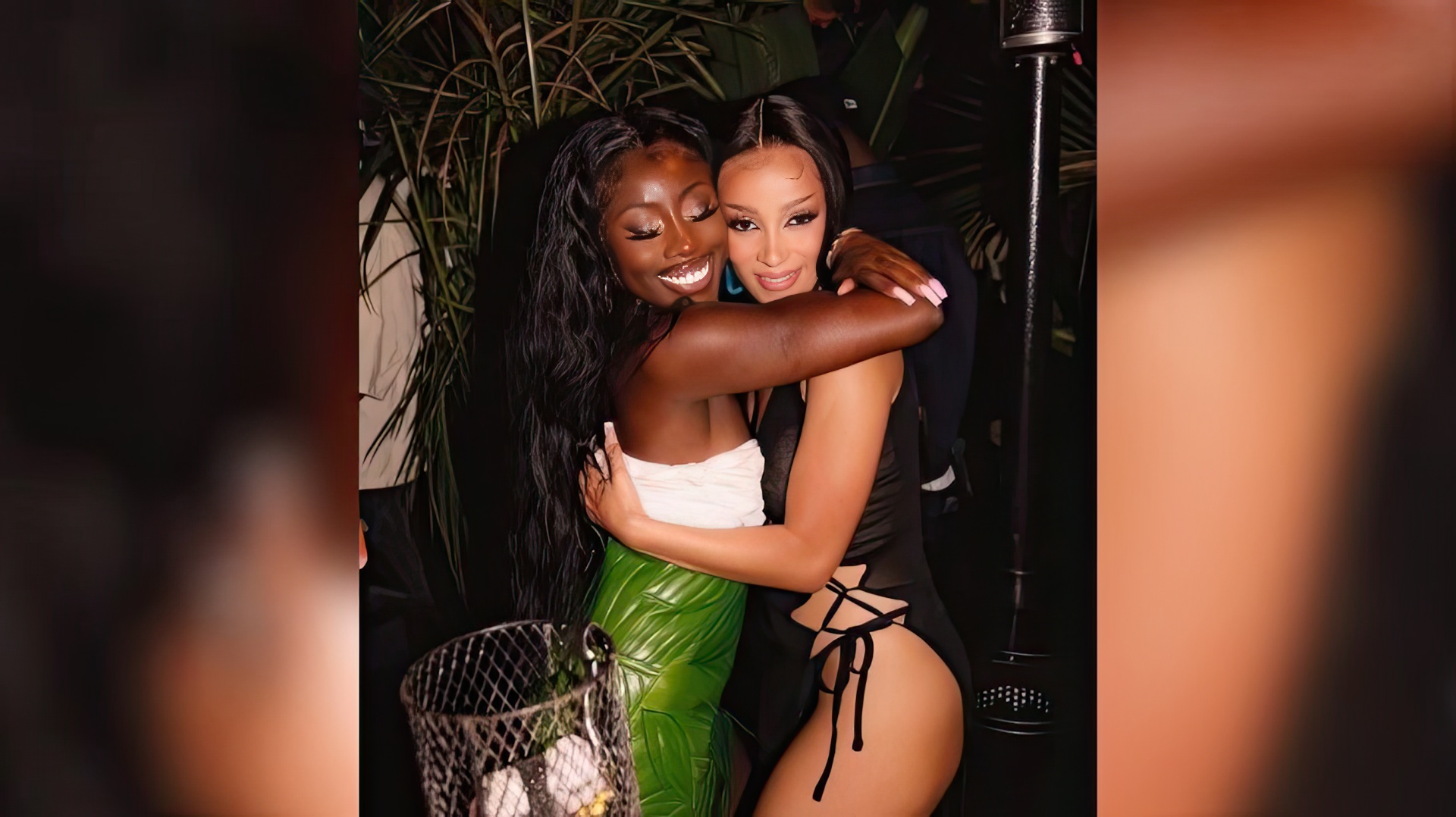 In November 2022, the singer was spotted in New York with comedian J. Cyrus, and the following summer they vacationed together on a yacht in Mexico. After their relationship became public, unpleasant details about Cyrus emerged: his ex-girlfriends accused him of abusive treatment. The guy apologized, and Doja Cat advised critics not to meddle in her personal life (although in more vulgar terms).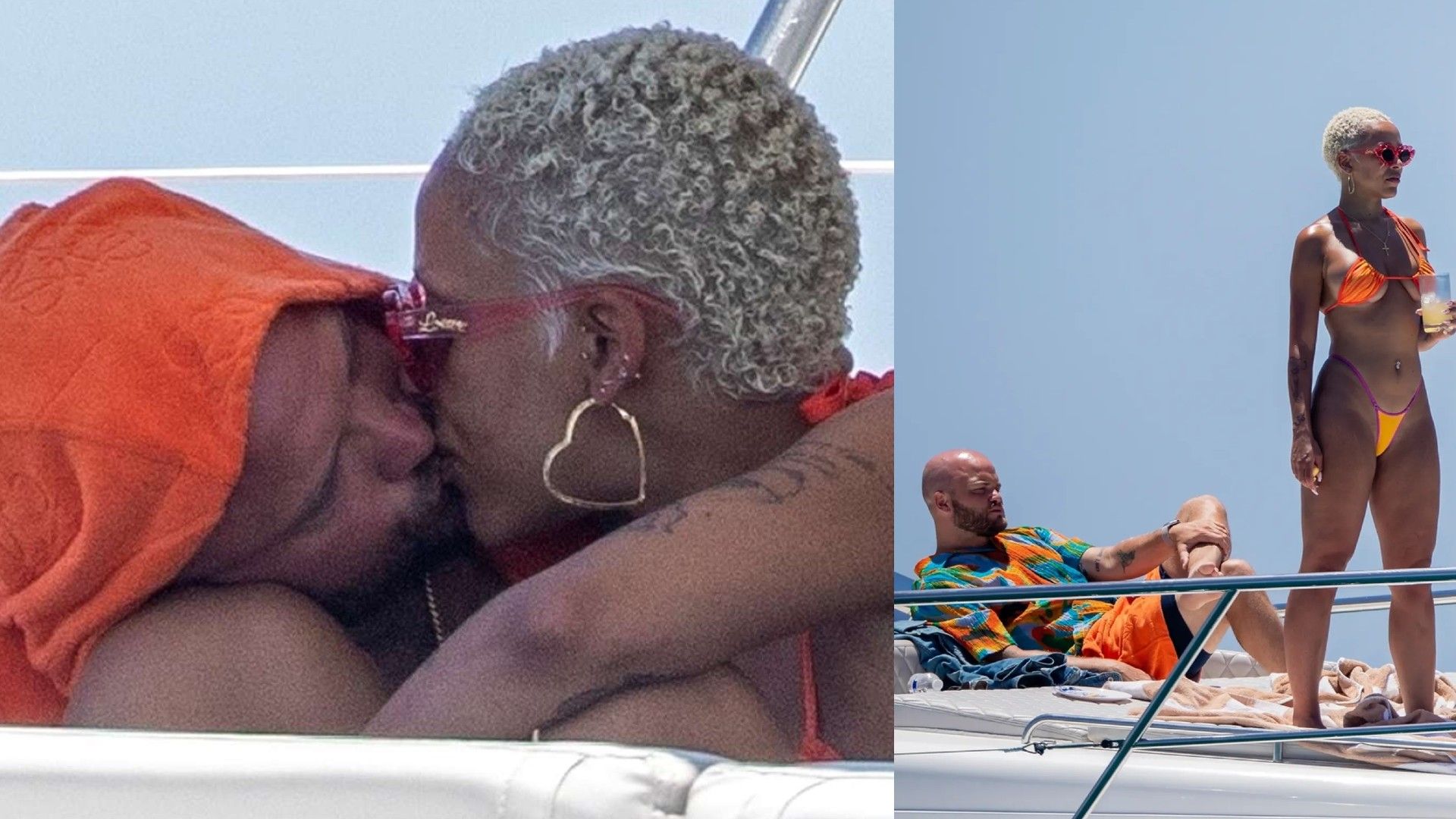 The singer's Instagram is just like her stage persona: vibrant and relaxed. She posts her photos in quirky outfits, short videos from her TikTok.

Doja Cat is an avid experimenter. Her outfits, hairstyles, bold makeup are emulated not only by her fans but also by fashion trendsetters. Her physique, which she maintains with gym workouts, is also admirable.
Doja Cat Now
In August 2022, Doja underwent a drastic image change. Her style became darker, more "punk": she shaved her hair and eyebrows, and got new tattoos.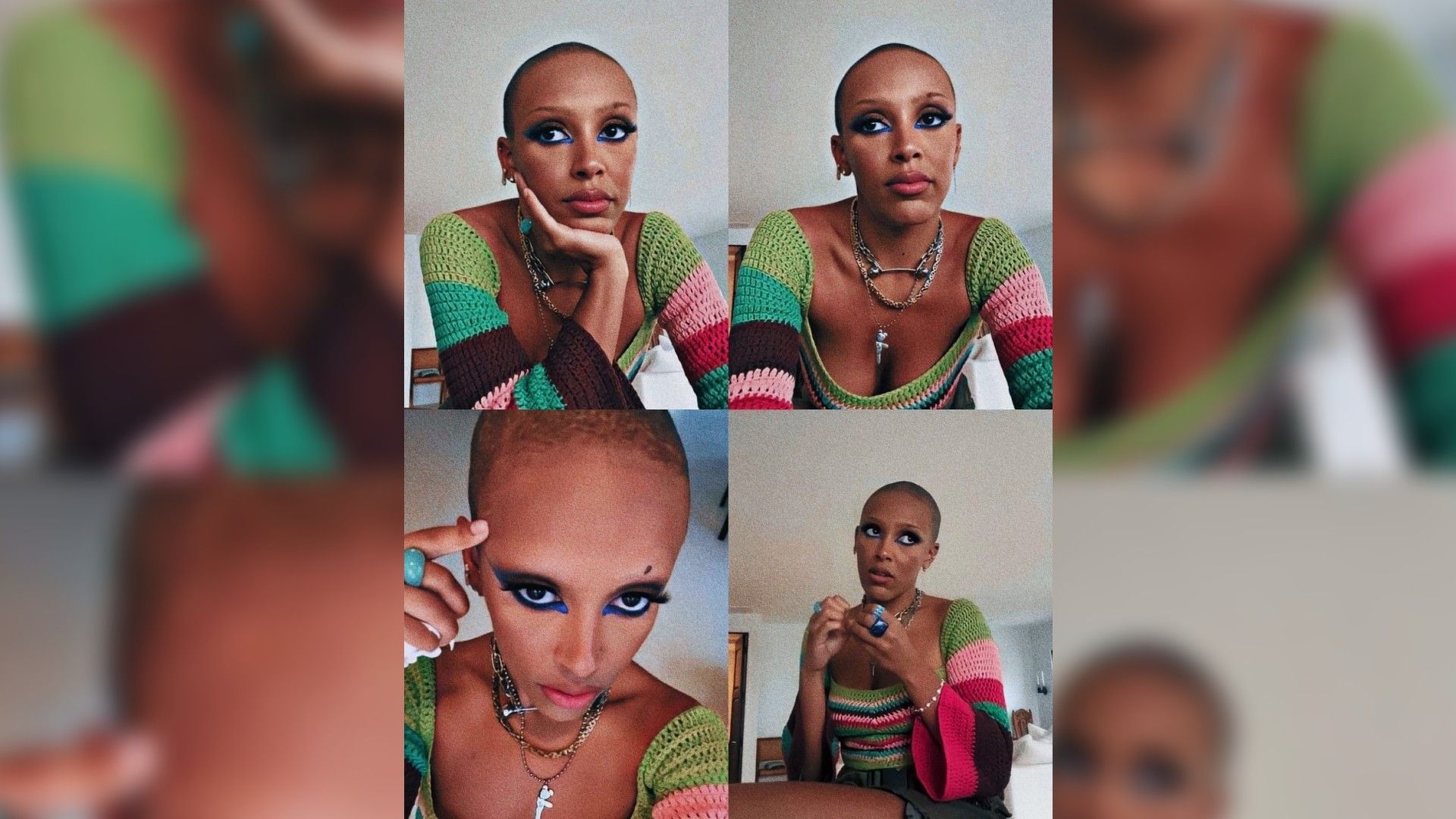 In January 2023, Amala's appearance at Paris Fashion Week caused a sensation: she arrived at the opening of the Schiaparelli Couture Spring 2023 in a bright red dress, and her entire skin was covered with tiny red Swarovski crystals. More than 30,000 were used to create the look.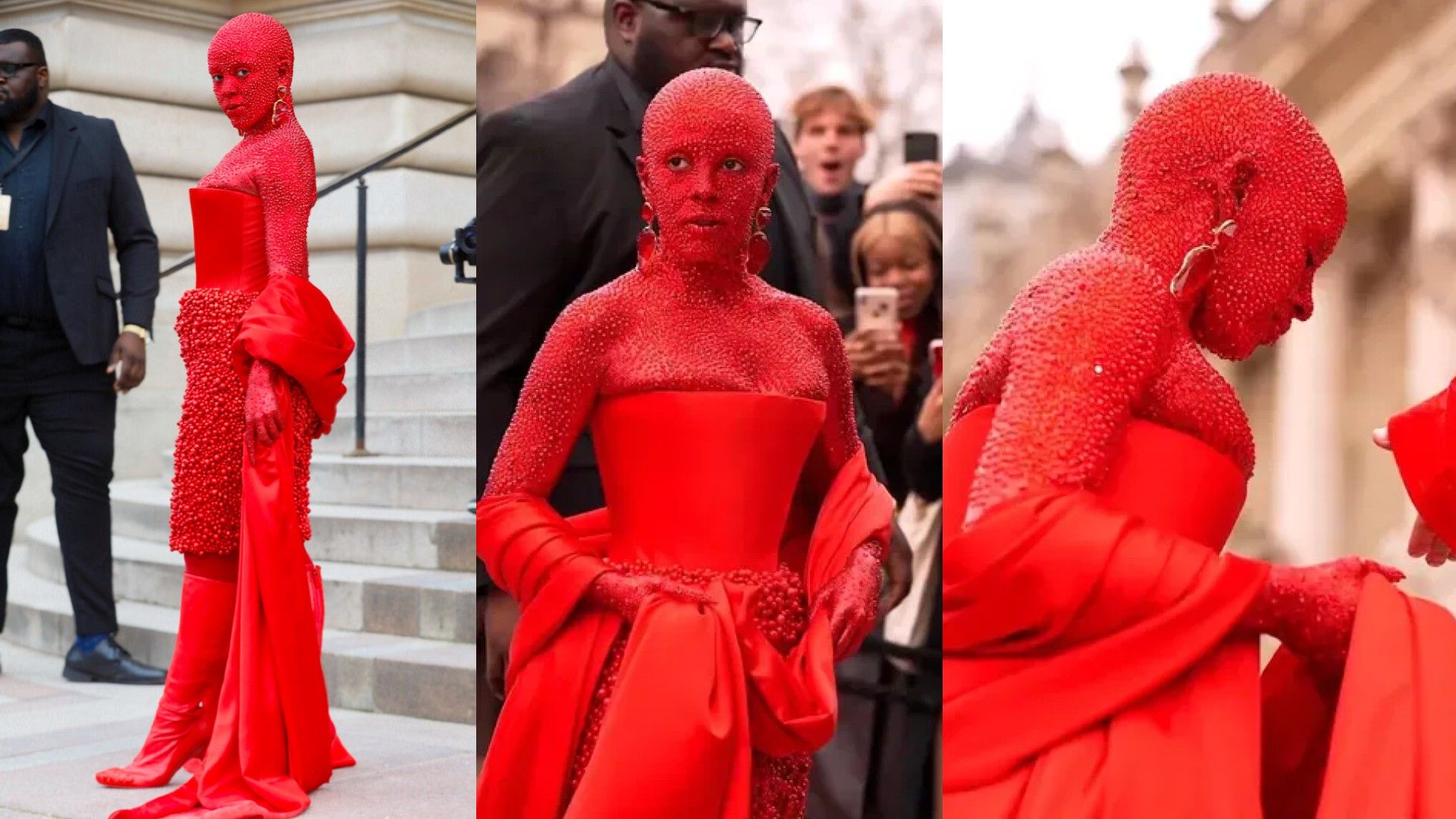 It turned out that this appearance had its own hidden meaning. Doja Cat's fourth studio album titled 'Scarlet' went on sale on September 22, 2023. In this album, the singer, tired of accusations of being too pop, returned to her underground roots - pure hip-hop and R&B. She referred to her previous two albums as "mediocre pop" for easy money, agreeing with the critics. The main single from the album, 'Paint the Town Red', topped the Billboard Global 200 and Billboard 100 charts. Additionally, the music video for this song was listed among the best videos globally by YouTube.
Press Ctrl+Enter If you find a mistake