Bill Gates biography
Bill Gates (full name William Henry Gates) is an entrepreneur and founder of Microsoft, the creator of the revolutionary MS-DOS operating system. He headed the rating of the wealthiest people in the world 18 times. Net worth: $134 billion.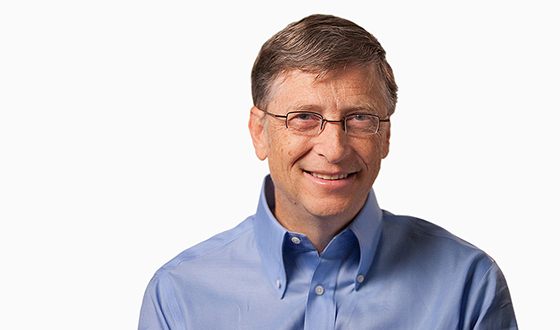 Childhood and adolescent years
Bill was born and raised in Seattle's prestigious district in a successful and wealthy family: his father was one of the most successful and influential lawyers in the city while his mother was engaged in raising children (Bill has sisters Kristi and Libby) and charity.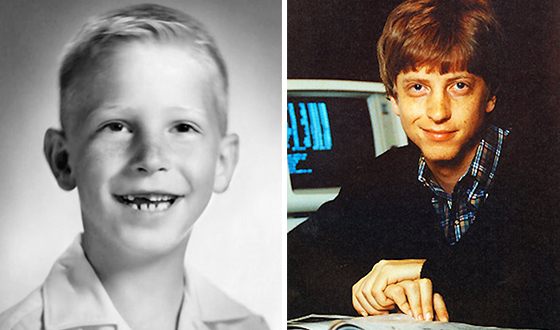 From an early age, his parents paid much attention to the education of their son and tried to develop in him a sense of purposefulness and leadership qualities. The boy often played cards and board games with his father and always wanted to win.


Unlike his classmates, running in the streets, Bill spent his free time reading the 20-volume encyclopedia, carefully studying page by page. Teachers of the prestigious Lakeside School noted his outstanding abilities, unique photographic memory, and an unusually high level of IQ from primary school age.


At the age of 12, the boy became obsessed with computers. Bill was so carried away by programming that he spent all his time in the computer classroom, often sacrificing other lessons for the sake of it. For bad behavior and constant absence from lessons, he was even sent to a school psychiatrist.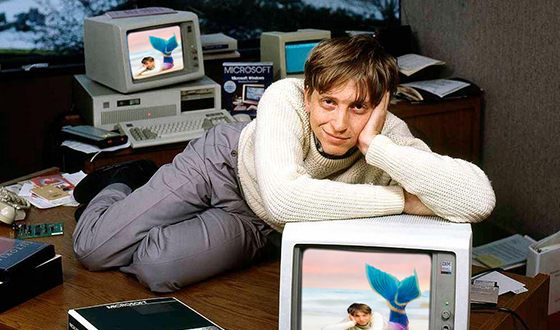 In 1968, the teenager met Paul Allen, who was two grades older and was also carried away by computers like him. Together they developed their first program, which automatically created a school timetable and was unique for that time.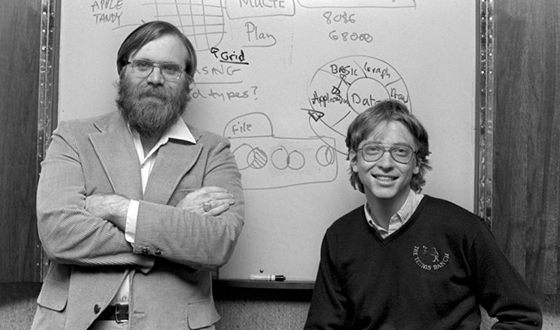 For their work, the guys received a prize of five hundred dollars from the school principal and realized that their hobby can bring a good profit. However, Bill's parents considered their son's hobby as a whim and did not greatly encourage his passion for programming. His father dreamed that his son would follow in his footsteps and take up jurisprudence, but Bill was not going to turn off the chosen path.
Creation of Microsoft
After graduating from school, Gates enrolled at Harvard University, where he continued programming. In 1974, he came across an article about the first portable computer Altair. Bill and Paul turned to the developers with an offer to create software for the new machine. Having received a positive response, they immediately make a start. They had to write programs at night, besides, the guys used university computers, which did not suit the Harvard leaders.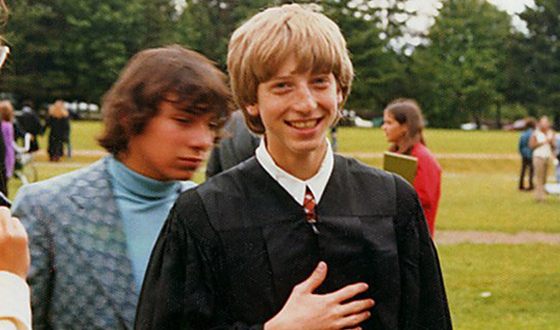 But despite the prohibitions and threats, they managed to complete the work and sell software for Altair for three thousand dollars. With this money, Bill and Paul founded their own company, which they called Microsoft. To the disappointment of his parents, Gates gave up his studies and entirely devoted himself to his beloved work. Returning to Seattle, the guys rented a small office in the suburbs. In 1978, the company employed only eleven people: Bill was engaged in contracts and negotiations with clients, Paul ‒ in technical support.
Birth of a billionaire
At twenty-four, Gates signed a contract with IBM, which eventually made him the wealthiest and most influential man on the planet. The largest computer company in the world needed an operating system for new development, and Microsoft started creating it. In this transaction, the mediator was Bill's mother, who introduced her son to IBM's executive. This does not belittle Gates services by no means, since he was able to convince partners to entrust them with this responsible task.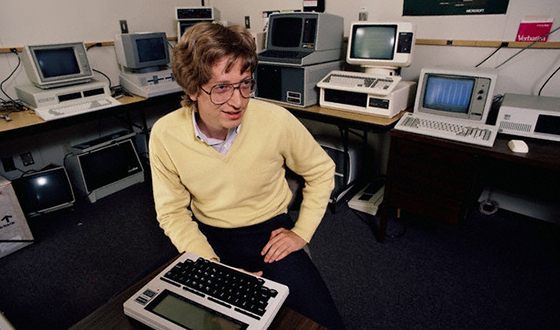 So in 1981, the famous MS-DOS text-based operating system (Microsoft Disk Operating System) appeared, which at that time became the most advanced operating system in the world and made personal computers more accessible to the average user.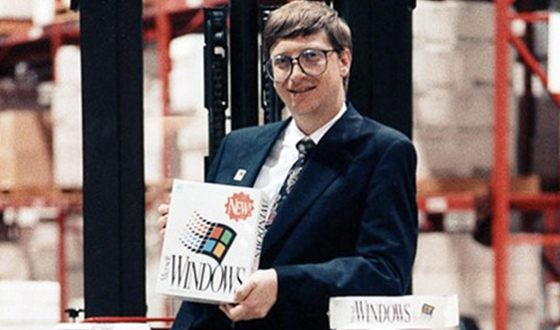 Bill did not sell his IBM operating system and agreed to receive interest from each computer sold by the company. Due to this brilliant marketing maneuver, by the age of thirty he had become a billionaire, and by the age of forty ‒ the richest man in the world. Computers have become a mass commodity, and Microsoft has provided itself with work and a stable income for many years.
Life after Microsoft
According to Zoomboola.com, in June 2008, Gates resigned from the post as head of the company and engaged in charitable and social activities. However, this did not mean that he completely broke off relations with Microsoft. Until 2010, Gates remained the Chairman of the Board of Directors, but without executive powers. He also retained a large block of shares of the corporation, namely 8.7%.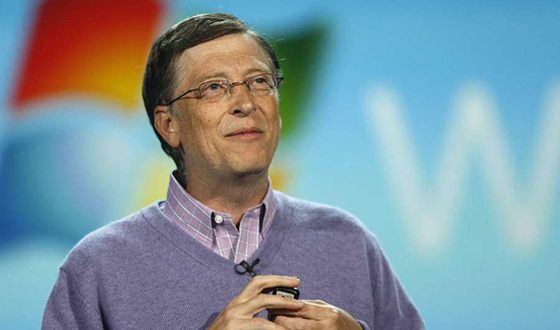 As early as October 2008, Bill Gates registered his third company called "bgC3". It is a small research center that provides scientific and technological services.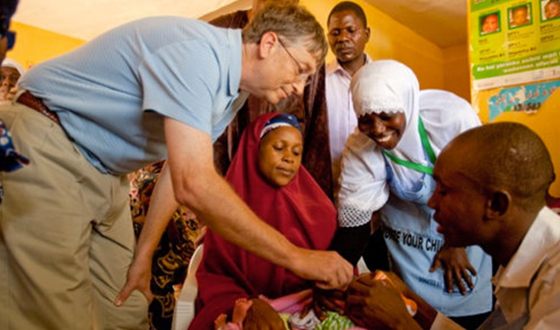 After leaving Microsoft, Gates began to invest money in scientific research, buy works of art and finance political campaigns. For example, in 2003, at the Seattle Museum of Art, he exhibited a collection of Leonardo da Vinci's works he had previously purchased, and in 2004, according to Forbes, he financed George Bush's presidential campaign.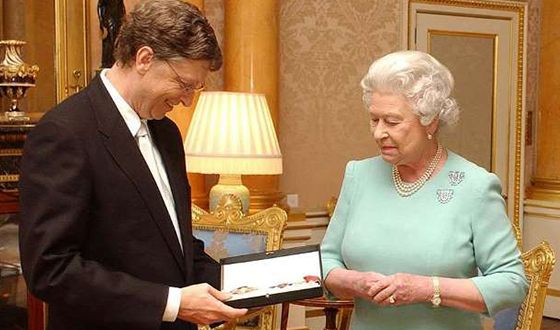 At the beginning of 2005, the U.K. Foreign Office awarded Bill Gates the title of Knight Commander of the Order of the British Empire for his contribution to British enterprises and the fight to reduce poverty in the world. By 2016, Gates' fortune exceeded $ 90 billion. Again he was the richest man in the world. True, in 2018, the entrepreneur let Jeff Bezos, the owner of Amazon have this title. In addition, Gates is one of the champions in terms of the number of funds transferred to charity. Up to now, he has donated more than $ 30 billion to various projects of the foundation.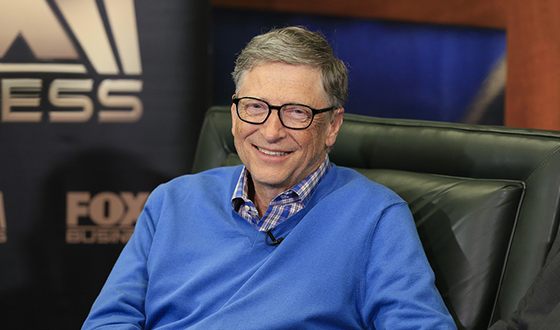 At the beginning of 2018, Bill Gates announced his intention to invest about $ 12 million for the flu vaccine and admitted that he refused to become Donald Trump's science adviser.
Bill Gates personal life
Since 1994, Bill has been married to Melinda French, the former employee of his company, with whom he has a son and two daughters. The family lives in a huge mansion, located on the shore of the picturesque Lake Washington. This house can be called the house of the future by right since it is equipped with high-tech equipment, through which it is fully controlled.

In 1999, Gates renamed his charitable foundation the Bill & Melinda Gates Foundation, which is engaged in supporting healthcare in developing countries and education in the United States. In 2005, according to Time, the couple was recognized as People of the Year.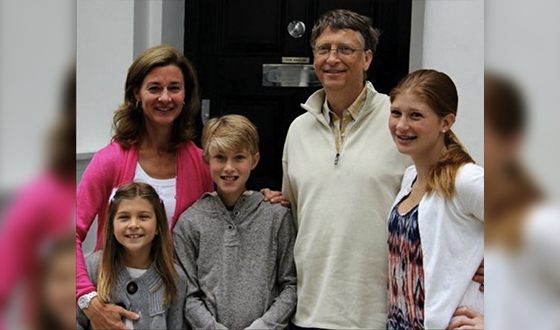 Bill Gates now
In 2020, Bill Gates' predictions about the most deadly threat to humanity came true. Over the years, he has repeatedly stated the possibility of a pandemic, which could claim millions of human lives. Ironically, it was Gates who was accused of the global coronavirus epidemic by conspiracy theorists. Allegedly, as a supporter of universal vaccination, he was interested in a mass disease.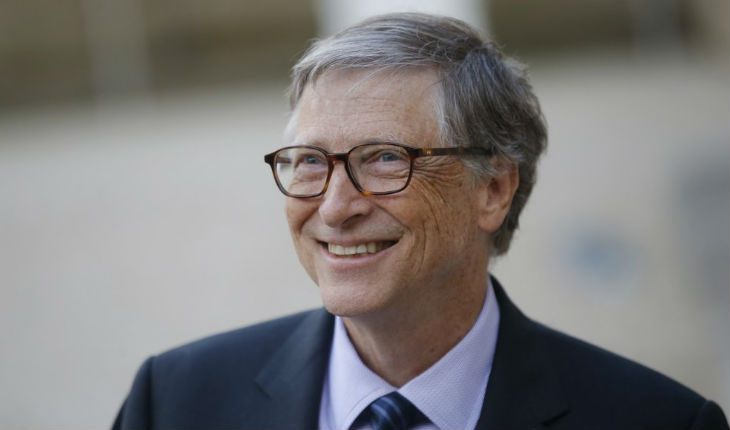 Of course, this is nothing more than speculation that does not stand up to criticism. In turn, Gates closely studied the problem with the coronavirus, sponsored the development of a vaccine, and made a disappointing forecast that humanity will return to normal life no earlier than in 1-2 years. In the fall of 2020, Bill Gates made a public announcement about the second wave of coronavirus. He noted that the inhabitants of all countries will face the complication of the situation with the disease and its consequences. According to the businessman, with the onset of cold weather, people will begin more time indoors, which will inexorably lead to an even greater increase in the incidence.
Press Ctrl+Enter If you find a mistake