As in the case with «Dunkirk», «Journey's End» action is focused on the private lives of the little people crushed by war. The story is connected with the meeting of two old friends, a young Lieutenant Raleigh and Captain Stanhope, who once was a family friend and the childhood idol of the main hero.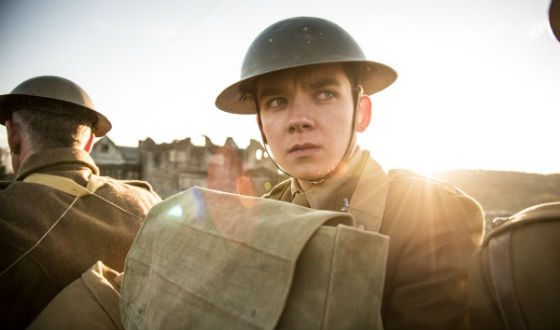 In the atmosphere of the approaching deadly attacks of the enemy, and terrible in itself, Reilly finds out how much has changed his idol over the years. Perhaps this role is a great find for a very young actor

Asa Butterfield

, who still received an invitation to major projects (in 2017 the film «The Space Between Us» was released with Butterfield in the leading role and Gary Oldman is the best role), but only in the «Journey's End» he had the opportunity to reveal his talent.

It is not surprising that the 20-year-old actor was pleased to present a new film at a local premiere in Wales. He has published some photos from the event on his Instagram page.

2017 movie year is rich in military drama since a British film director Saul Dibb shot «Journey's End», following a large-scale «Dunkirk» by Christopher Nolan, devoted to the episode of World War II. This time the story is about the decline of the First World War.