Halle's path since childhood was not easy. She lived in a family of a white woman and a black man, specific to America in the early 60s. The father drank and beat the mother, so the couple soon divorced, and the baby had to move with her mother from the "black" quarter to the "white" one, where they began to persecute the black child.
Defending herself first from her father, and later from her racist neighbors, Halle got used to defending herself from childhood. Determination and courage later helped her: at school, trying to prove her usefulness,
Berry
became one of the most successful students.
In 1986, Halle took a new milestone by becoming Miss Ohio. After a series of victories, it was already easier for her to break into the coveted cinema, so already in the early 90s she got her first role in Living Dolls, and later a dozen more works that secured her in Hollywood ("Knots Landing", "Race the Sun", and others).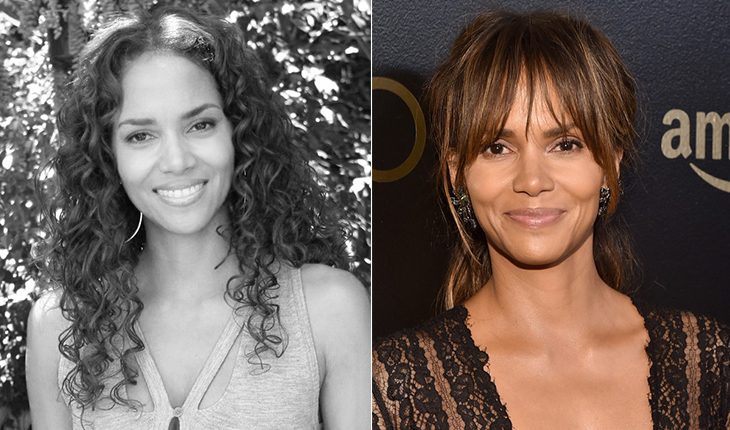 Berry won her first major Emmy and Golden Globe awards for her role in Meet Dorothy Dandridge, in which the actress played the world's first African-American woman to win an Oscar for her supporting role. This picture became not only a starting point in the struggle of blacks for film awards but also a prophecy for Halle Berry herself - over the years she became the first black actress to receive an Oscar for the main role ("Monster's Ball").

According to the actress, she did not appreciate the greatness of this moment for herself, having dedicated her victory to that very Dorothy Dandridge. However, this event prompted her to act - the actress began to actively promote the idea of rewarding African Americans at the Oscars.

Over the next 15 years, the situation has not changed - Berry was still the only African-American woman to receive an Oscar for the main role. Expressing her dissatisfaction with the jury, Halley still managed to achieve what she wanted - the organizers of the award-nominated 774 new participants of various nationalities invited from 57 countries. Fans of the actress are sure that the #OscarsSoWhite movement, campaigning for the same idea, also appeared not without the participation of Halle Berry. One way or another, over the years "Oscars", become more and more culturally diverse, and many activists see this as the merit of the actress. So, having become a bright star of world cinema, Halle Berry managed to shed light on topics that were usually hushed up in Hollywood. You can look at other Hollywood actresses who have crossed the "50" mark in the photo collection from the editors of Zoomboola.

Decent film work is not the only merit of actress Halle Berry. Over the years, the girl managed to become a symbol of the struggle for equality in cinema.