Biography of Maggie Smith
Dame Maggie Smith is a celebrated British actress whose illustrious career spanning nearly seven decades has garnered her an impressive array of accolades, including two Academy Awards for her stellar performances in 'The Prime of Miss Jean Brodie' and 'California Suite'.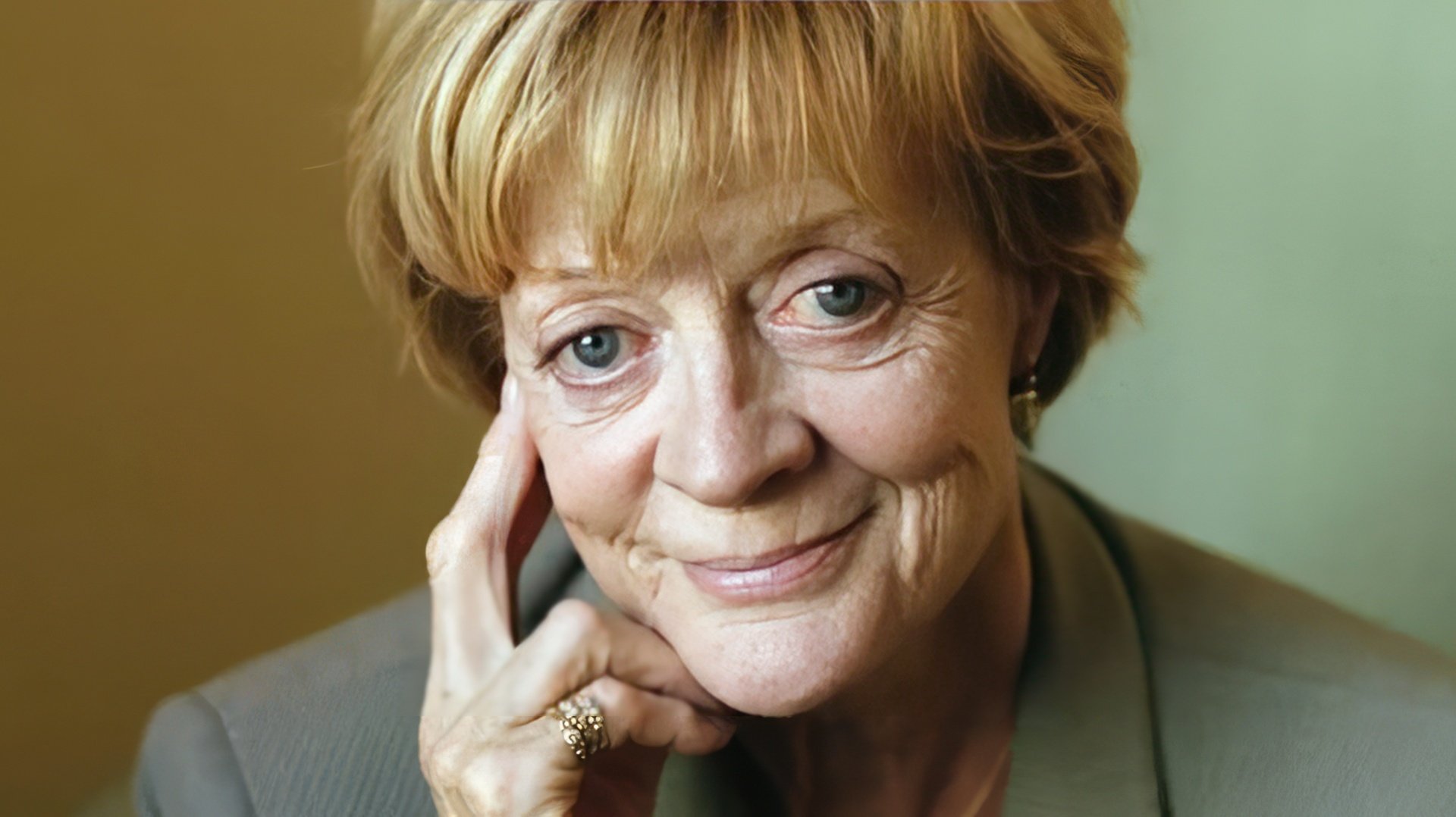 In her early career, she shared the spotlight with Laurence Olivier and collaborated with the esteemed Ingmar Bergman. To the younger generation, she is renowned as Minerva McGonagall from the 'Harry Potter' series, while older audiences appreciate her finesse in Agatha Christie adaptations. She holds the distinguished title of Dame Commander of the Order of the British Empire
Early Years
Maggie, born Margaret Natalie Smith in the winter of 1934, was the much-anticipated daughter of Nathaniel Smith and Margaret Hutton, residents of Ilford in the county of Essex. She grew up in a household with older twin brothers, about whom she fondly reminisced in later years after achieving fame:
My brothers - twins, six years my senior - became architects. They were superbly gifted in drawing, and I believe it was a mystery even to our parents whom they took after. I haven't the faintest clue as to why I chose the path I did. But it was Ian and Alistair who introduced me to the vastness of our world, convincing me it was an incredibly fascinating place.
Although her parents were intellectually inclined, their earnings were modest. Her father served as a pathologist at the University of Oxford, while her mother toiled as a secretary. They were, as one might say, of the lower middle class.
Young Maggie was just four when the family relocated to Oxford. There, she attended a primary school for girls. Upon witnessing a school play, she harbored dreams of gracing the stage, but considered herself far too plain. Later in her adolescence, Maggie overheard her grandmother advising her mother to dissuade her from pursuing an acting career, given her "unappealing" face. She suggested enrolling Maggie in typing courses. Despite the hurtful remarks, Maggie remained undeterred from her dream:
Perhaps that's why I initially ventured into comedy, hoping that if you entertain people, they will overlook your appearance.
While attending Oxford University, Smith concurrently enrolled in an acting school and soon found herself performing in student theatre. Her debut on the stage came in the form of Viola in Shakespeare's 'Twelfth Night'.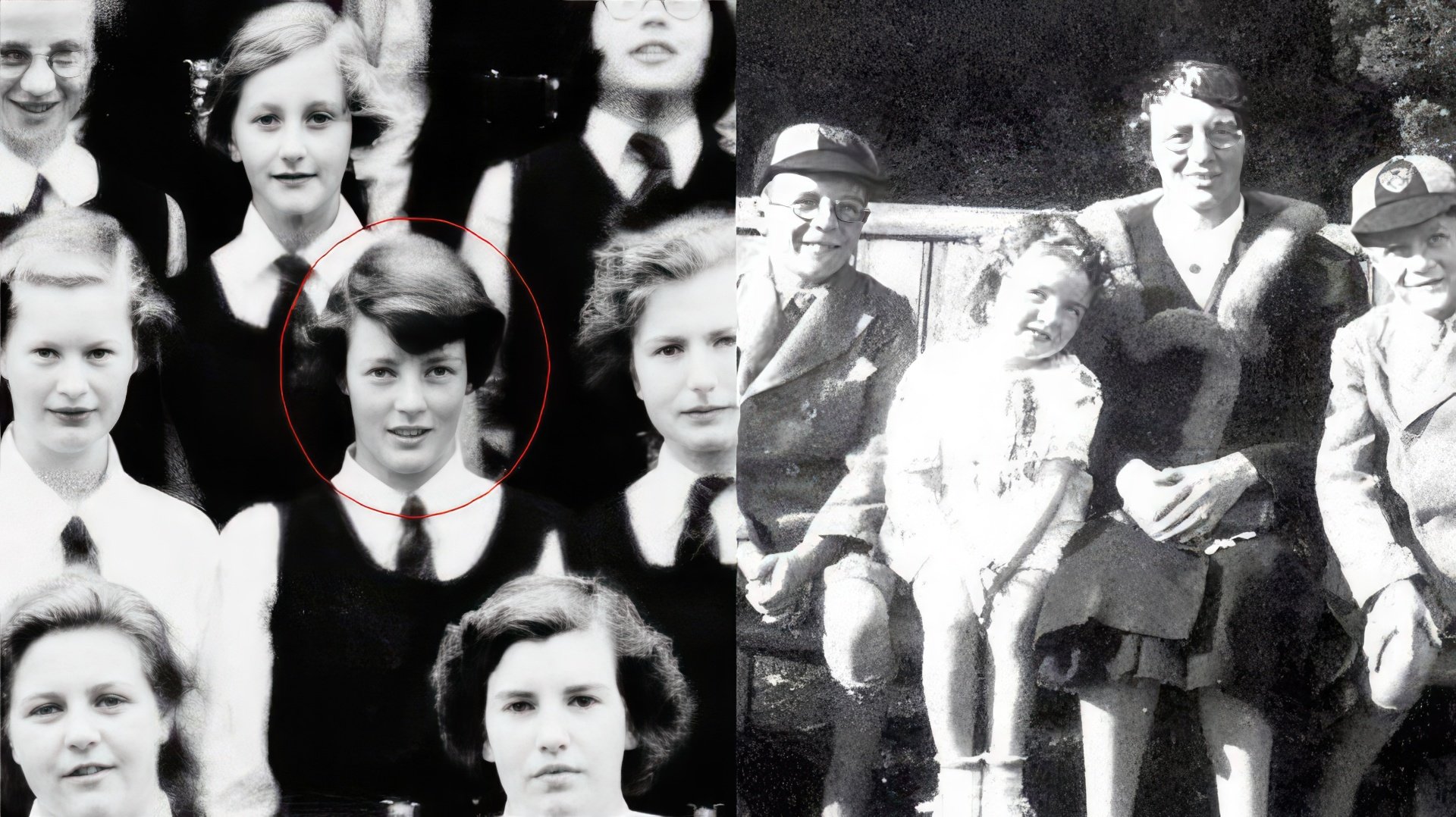 Acting Career
In 1953, Maggie made her professional debut on the stage of the Old Vic Theatre, subsequently gracing the stage of the Royal National Theatre in London with performances in 'The School for Scandal', 'Cinderella', and 'Mary, Mary'. Theatre directors noted that productions featuring the young actress invariably met with success among the audience, earning her the epithet of the stage's talisman.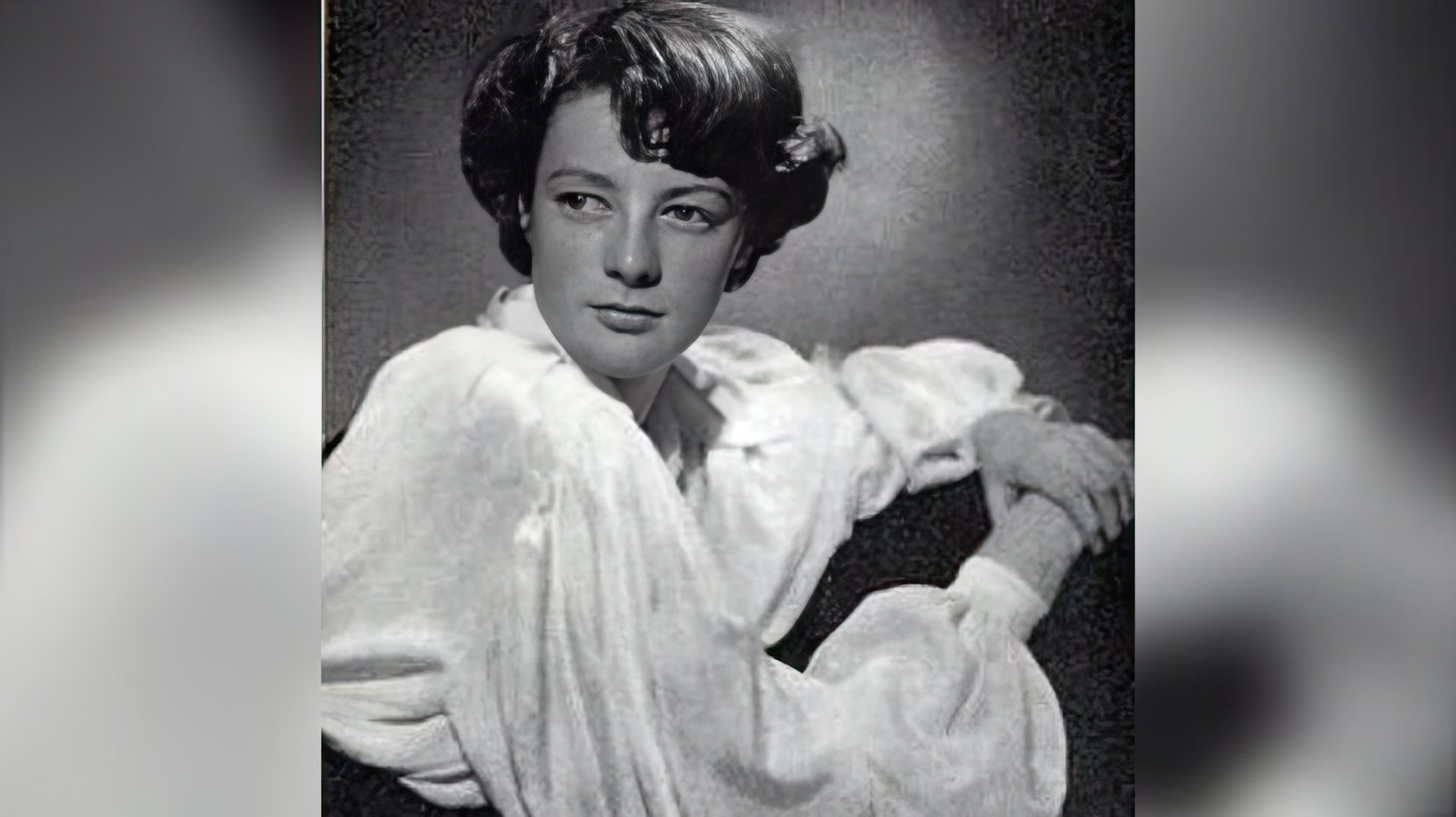 Critics opined that Smith could transform a comedy into a tragedy with a mere shift in intonation. Bernard Levin, a renowned journalist of the time, ecstatically stated that the actress "didn't tread, but floated on the stage a yard above the floor."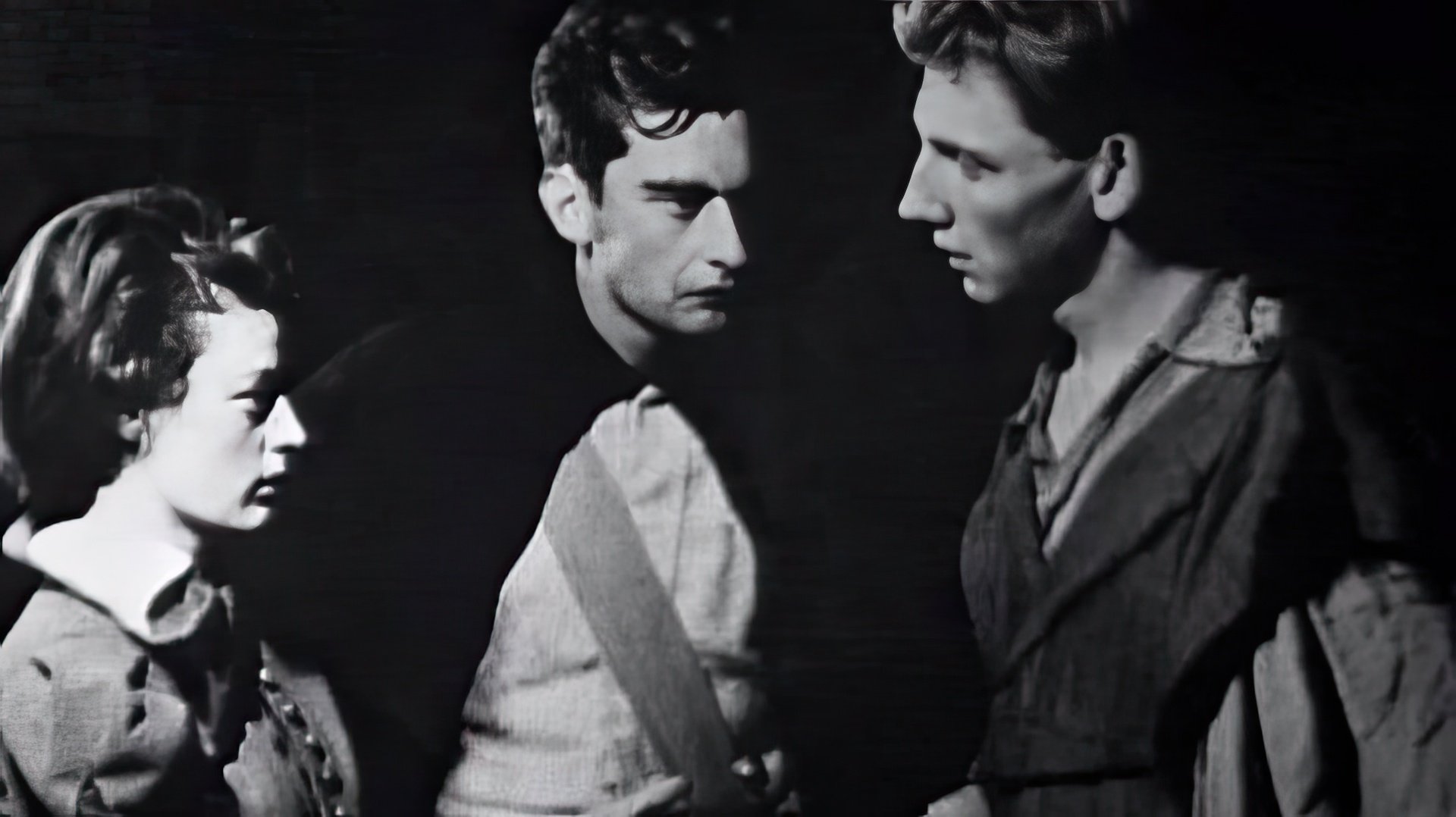 However, it was the famed Laurence Olivier, with whom Maggie shared the stage in 'Othello', who frequently critiqued the rising star during rehearsals. He took issue with her pronunciation of vowels and her certain slow deliberation. Despite these disagreements, Olivier invited Smith to join the troupe of the newly formed National Theatre as one of its first members.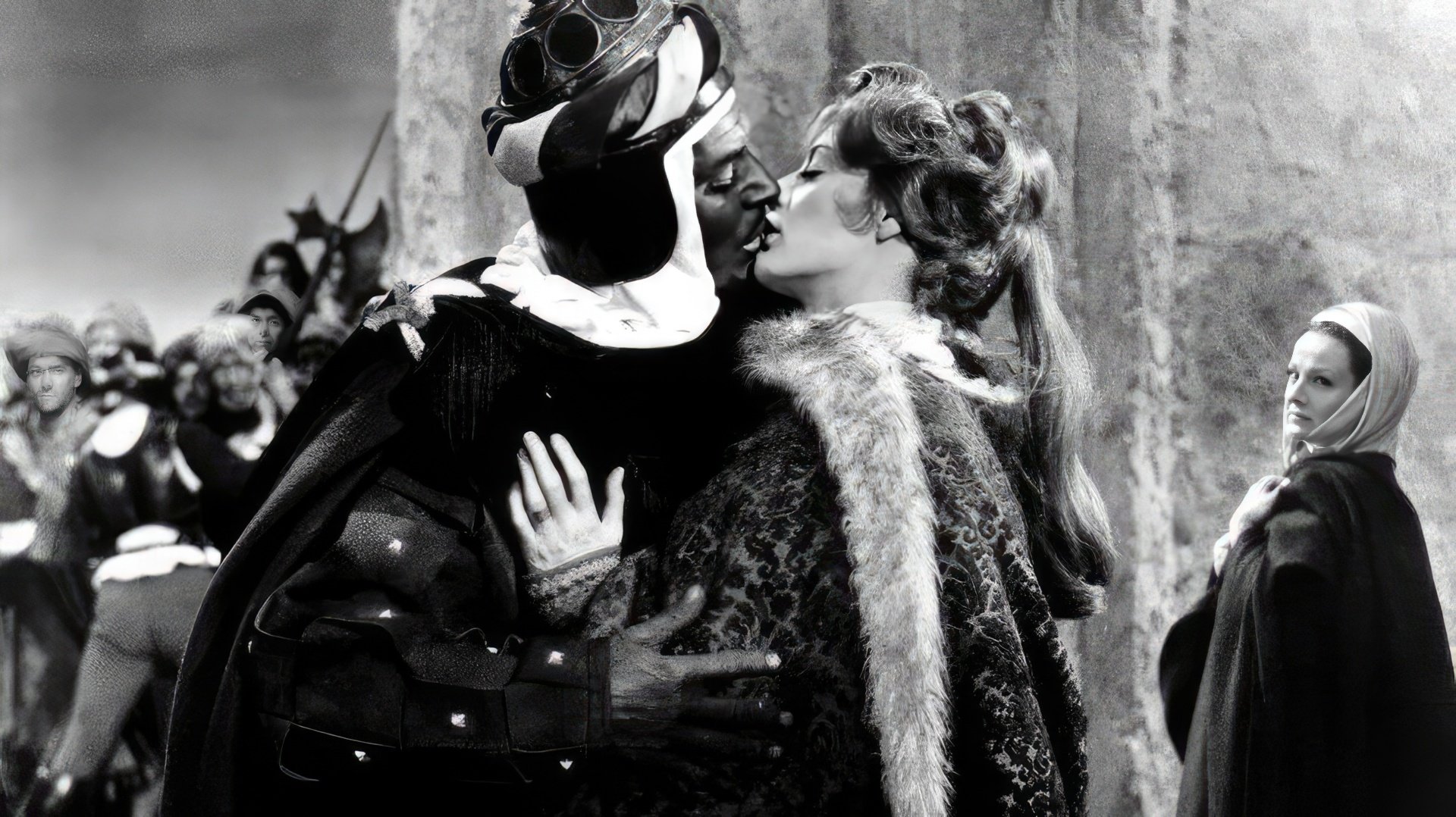 Maggie was 21 when she began appearing in minor comedy television shows alongside her theatre work. In 1958, she made her lead role debut as Bridget Howard in the crime drama 'Nowhere to Go', which immediately garnered her a BAFTA nomination for 'Most Promising Newcomer'.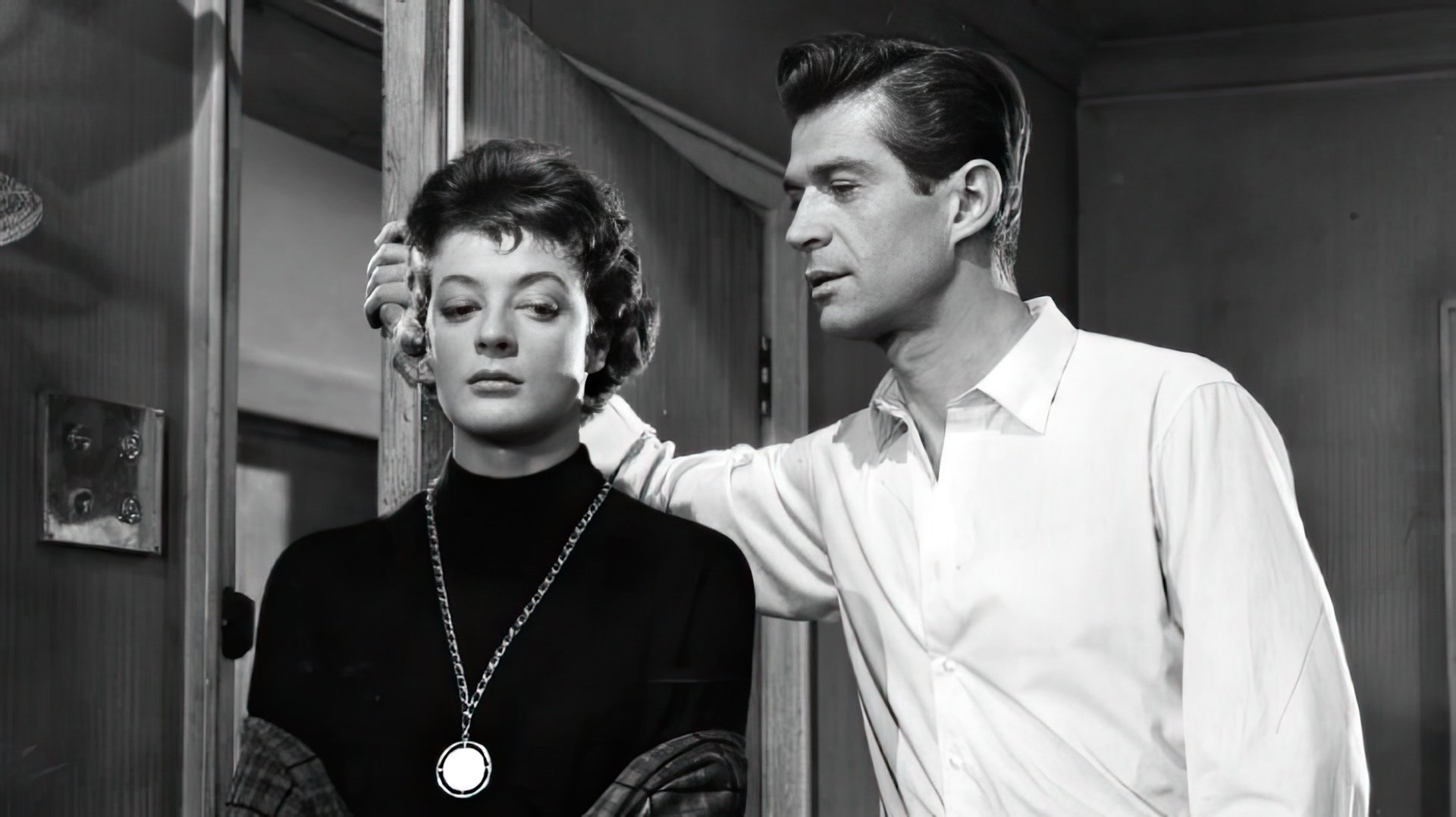 In 1964 and 1966, Smith was nominated for the Golden Globe and the Oscar for her roles as Miss Mead in 'The V.I.P.s', Nora in 'Young Cassidy', and Desdemona in the drama 'Othello'.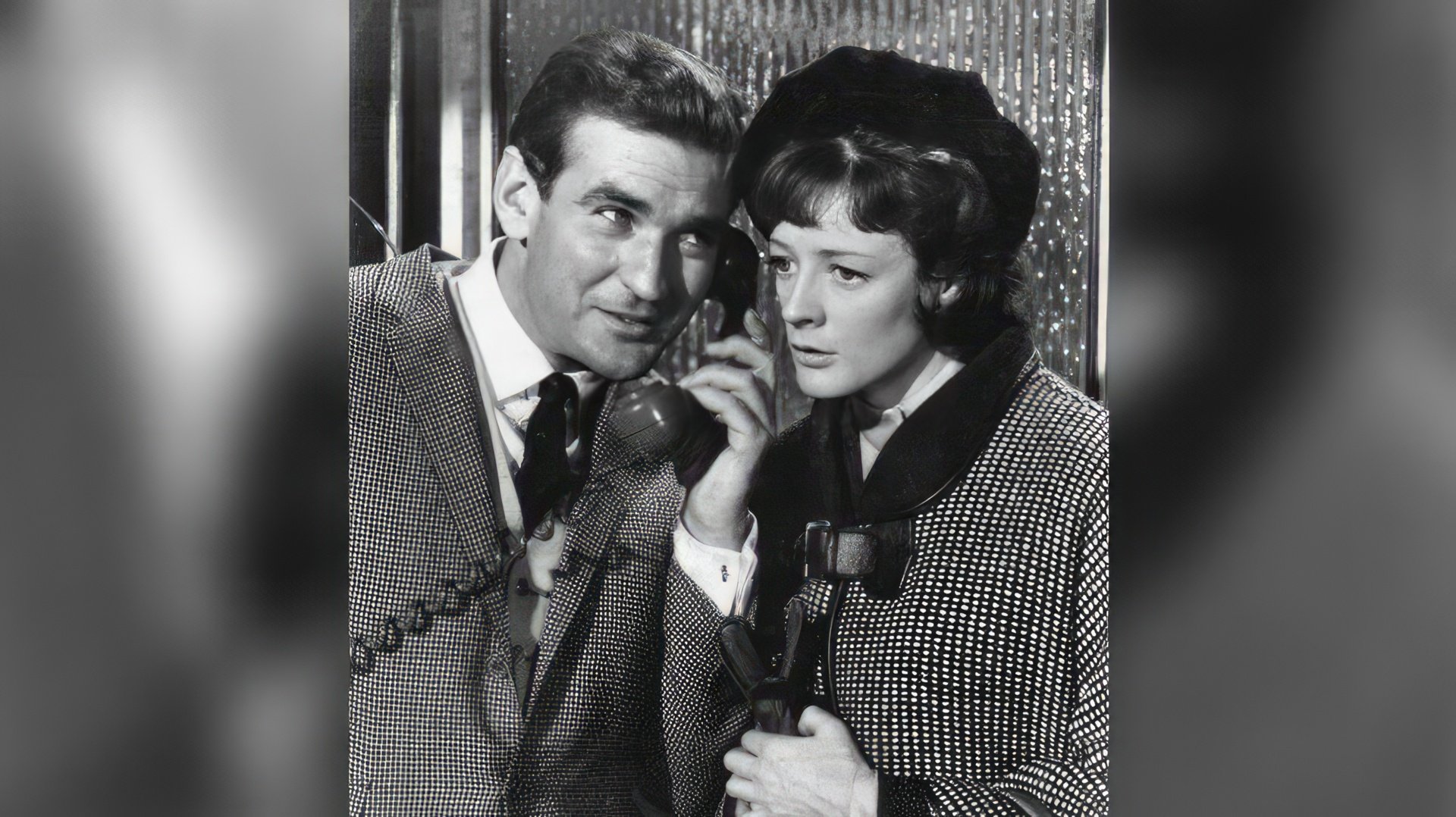 However, true fame came to the actress in 1970 when she won the Golden Globe, BAFTA, and Oscar for Best Actress in the comedic melodrama 'The Prime of Miss Jean Brodie'. Her nuanced character – an emancipated teacher in a private school of the 1930s, manipulating the feelings of her students, breaking the hearts of colleagues, and sympathizing with the Nazis.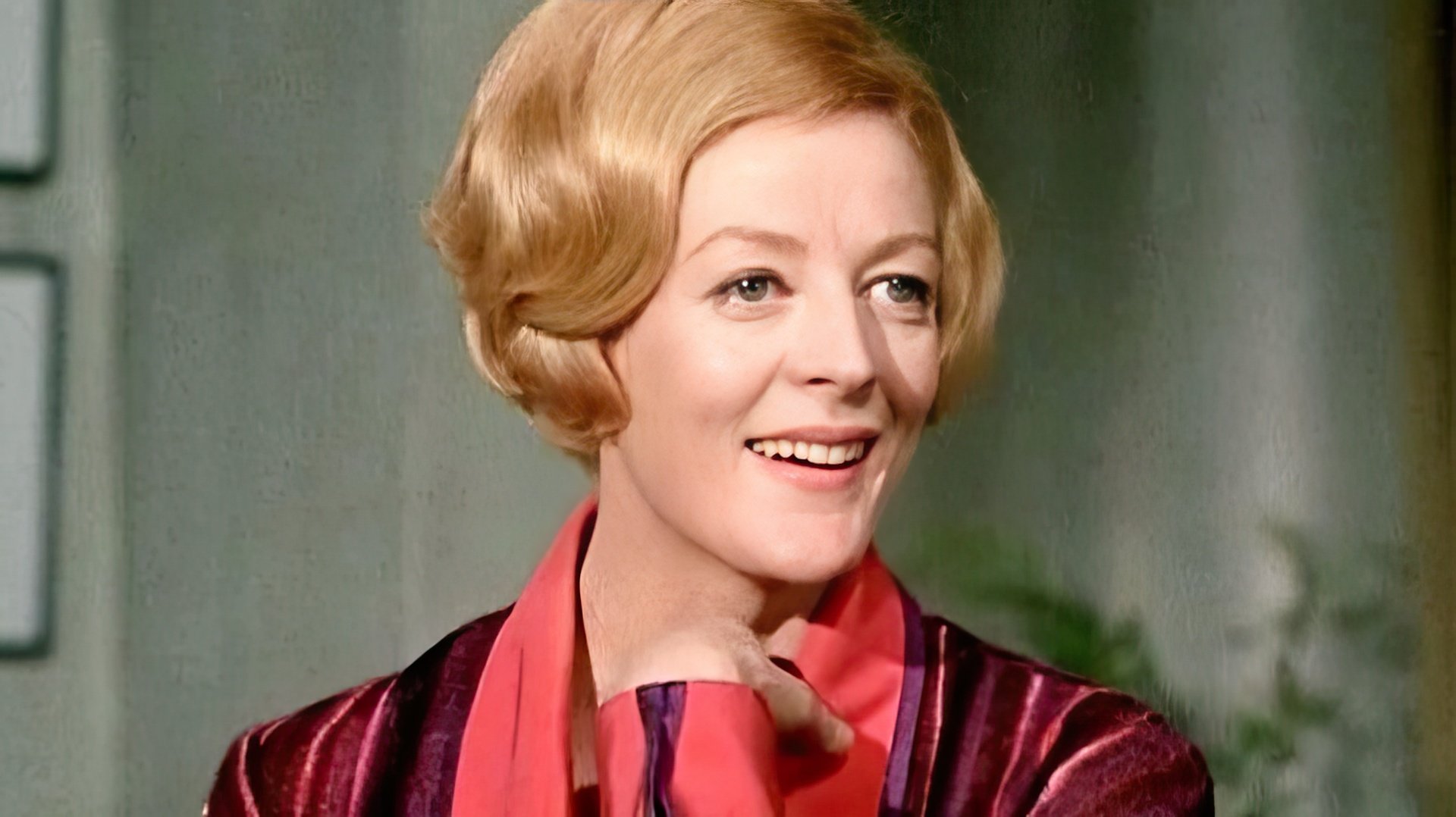 The seventies brought Maggie new achievements in theatre and film. Theatre-goers remember her disillusioned and somewhat comical Masha in Chekhov's 'Three Sisters' and the daunting Hedda Gabler in Ingmar Bergman's play of the same name. The actress appeared in this role as a frail woman, dressed in black and with a perennial cigarette in hand, invariably earning standing ovations from the audience.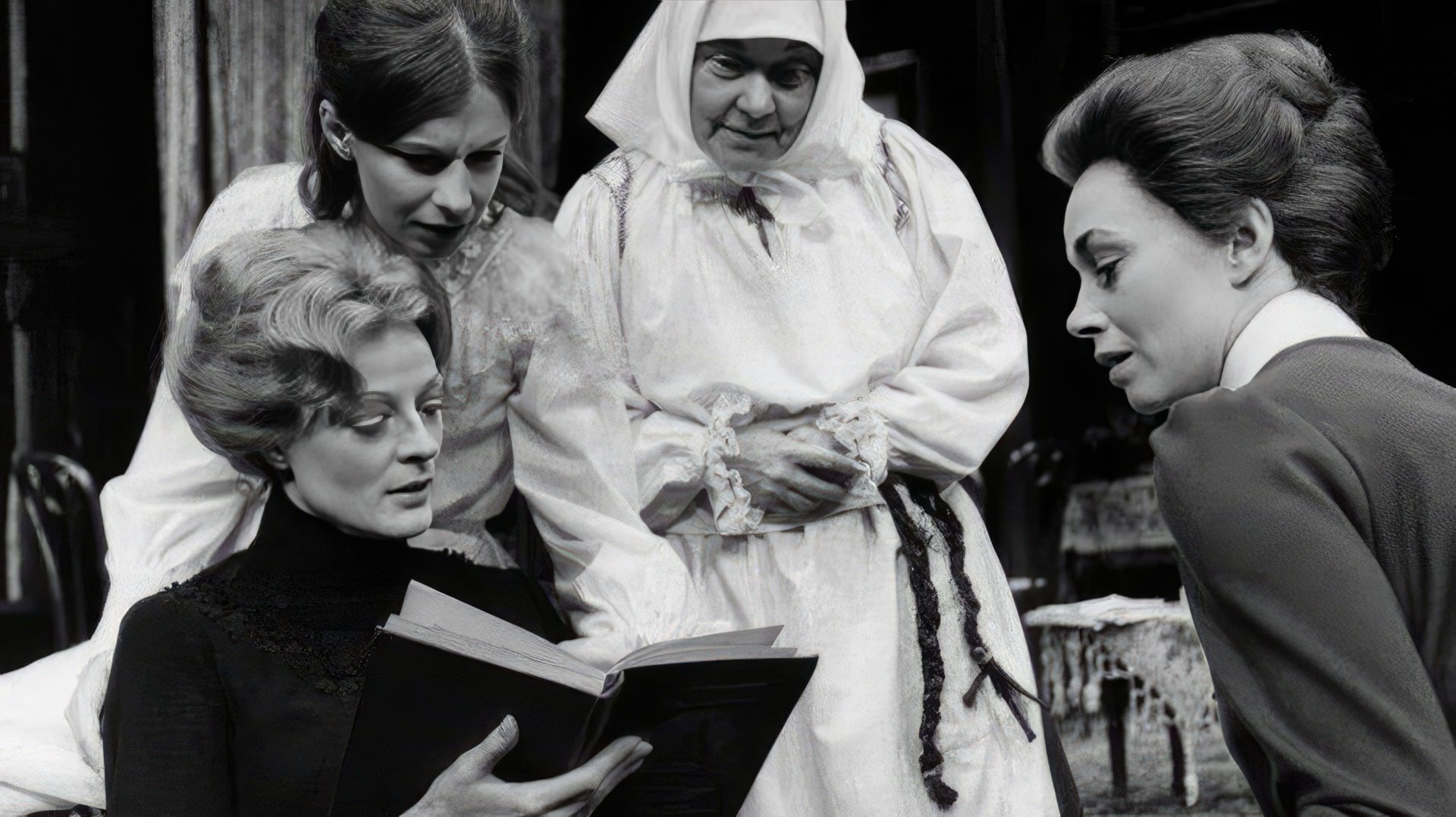 Parallel to her work in theatre, Smith started accepting offers from Hollywood directors. She starred in the adventure comedy 'Travels with My Aunt' (Aunt Augusta Bertram) with directors Robert Stevenson and Robert Fleming, and she appeared in the detective film 'Murder by Death' (Mrs. Dora Charleston) with Peter Sellers and Peter Falk.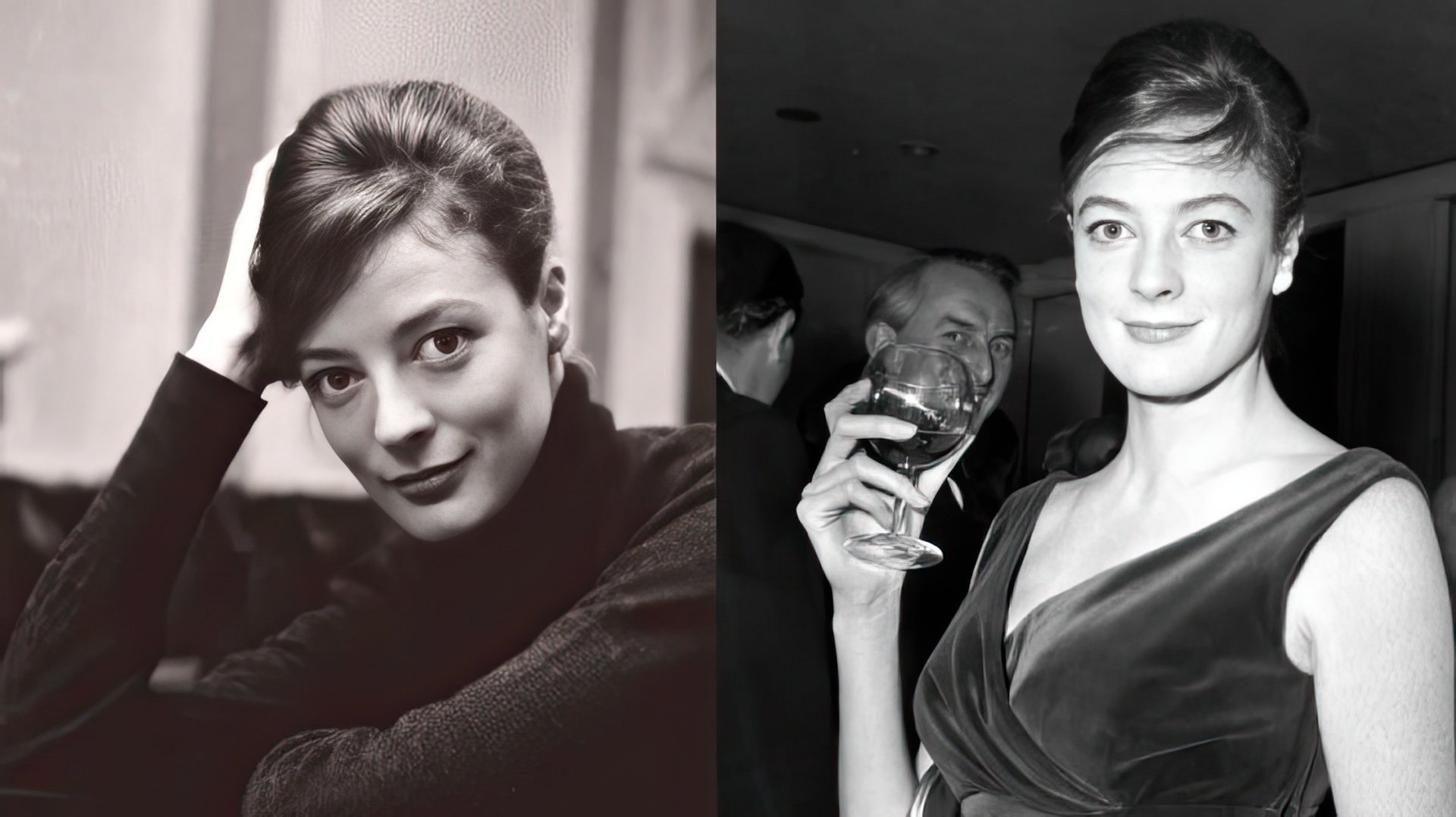 In 1979, Smith was awarded another Oscar, a Golden Globe, and a British Academy Award for her brilliant portrayal of the actress Diana Barrie in the comedic melodrama 'California Suite'. The leading roles in the film were played by Jane Fonda and Michael Caine.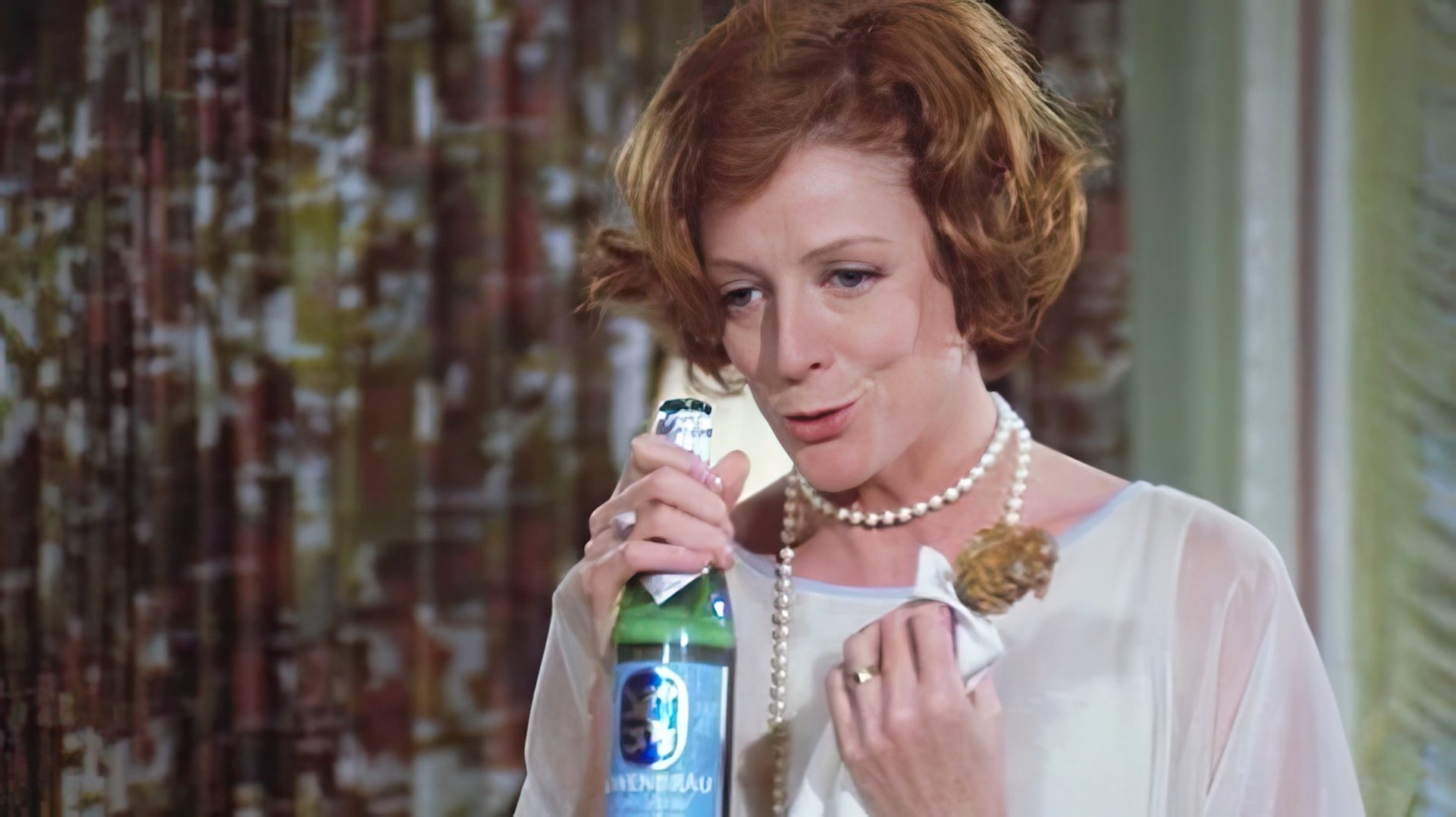 In the eighties, Maggie mainly worked in her homeland. She played Lois Heidler in 'Quartet' and Charlotte Bartlett in the melodrama 'A Room with a View' for director James Ivory. The latter film earned the actress another Oscar nomination and subsequent Golden Globe and BAFTA awards.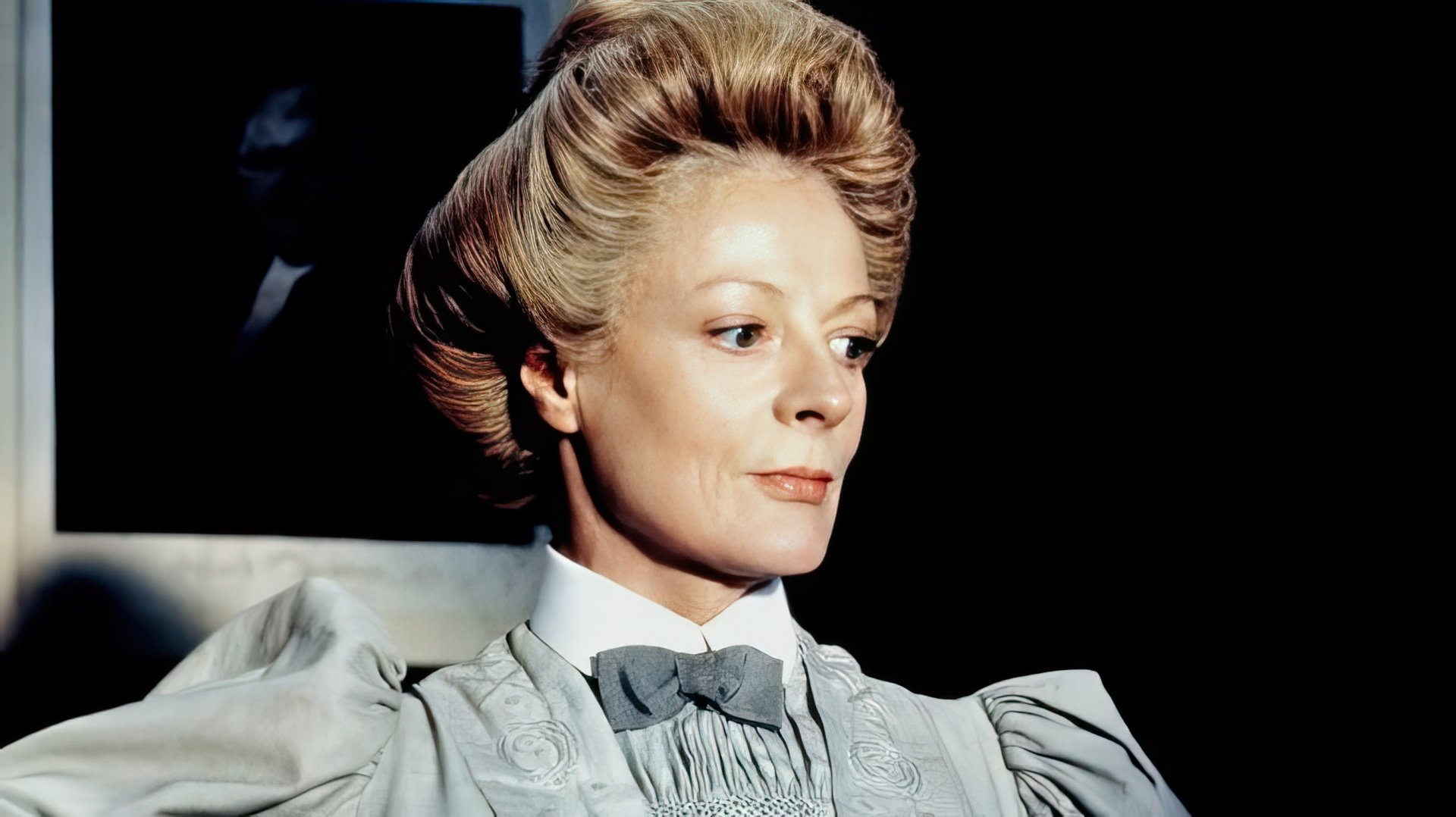 In the nineties, Smith was again invited to Hollywood films. For instance, she played the Mother Superior in the crime comedy 'Sister Act' and its sequel. Her co-star in these films was Whoopi Goldberg.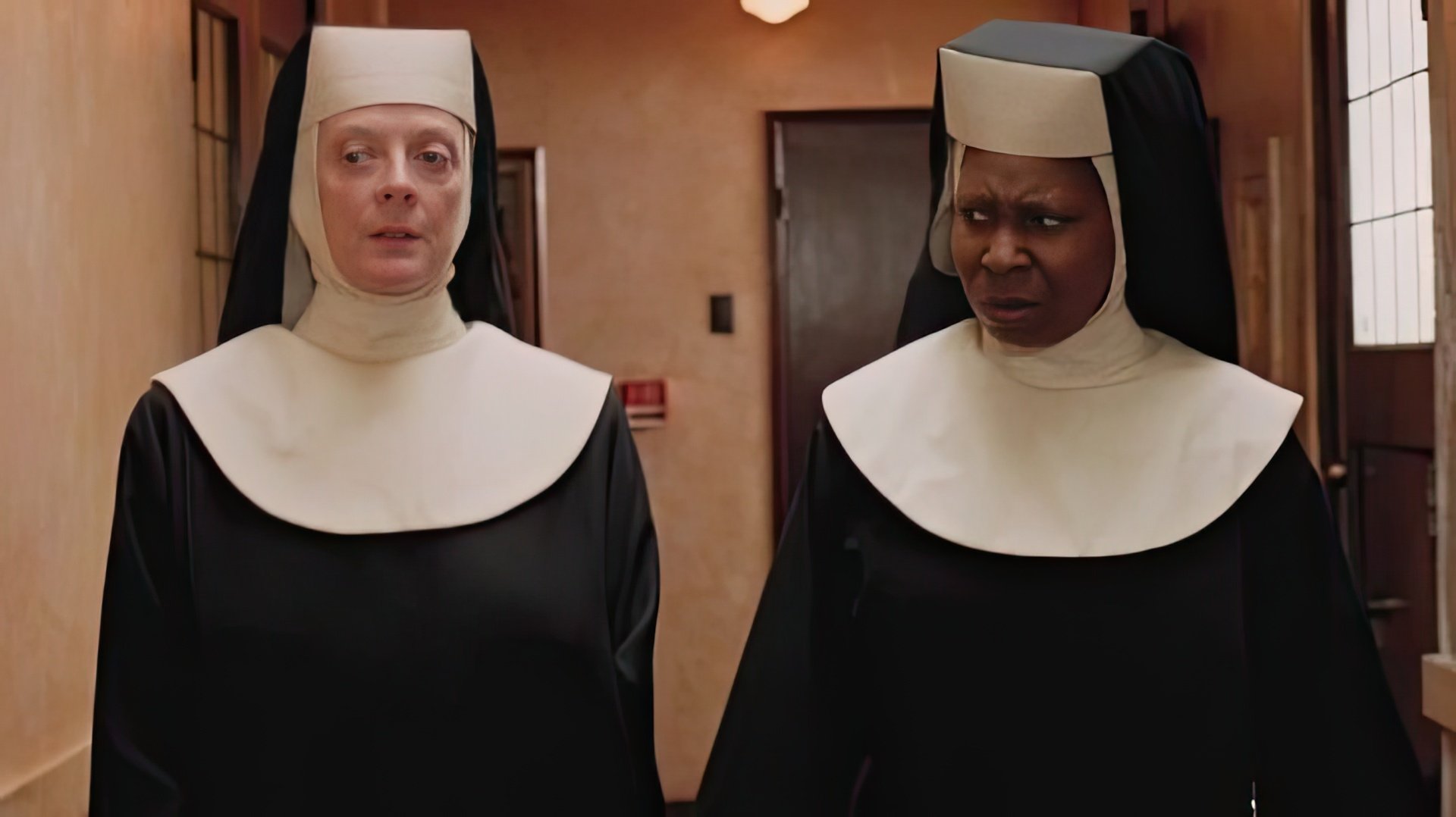 Next, the actress starred with Ian McKellen and Robert Downey Jr. in the war drama 'Richard III', playing the Duchess of York. Working on the film 'Tea with Mussolini' by Franco Zeffirelli was interesting for the actress, where she appeared as the widow of the British ambassador, Lady Hester Random. In 1999, Smith was again awarded a BAFTA for 'Best Supporting Actress'. The lead roles in the drama were played by Hollywood actress Judi Dench and singer Cher.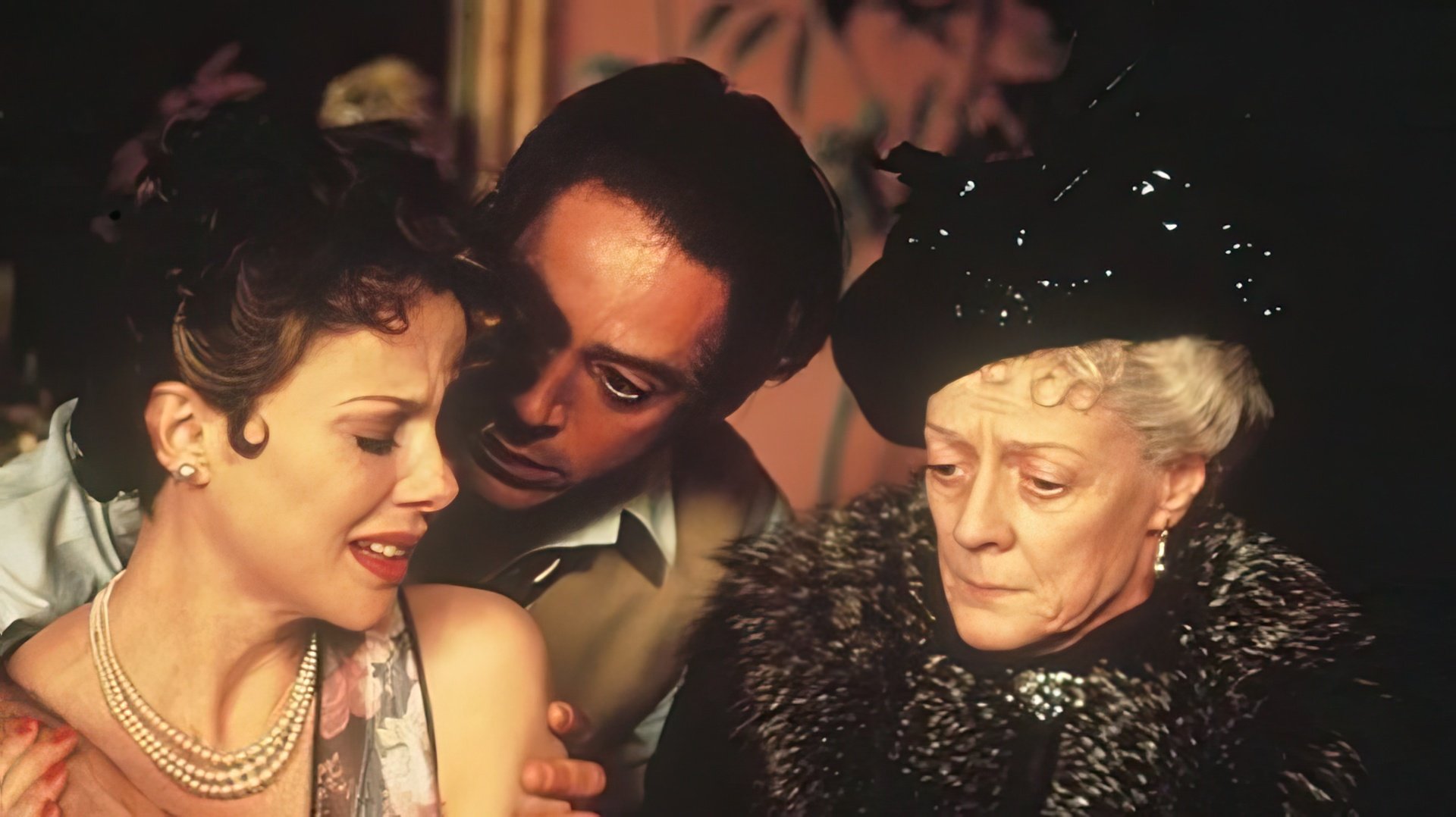 A triumphant role for Maggie was that of the Transfiguration Professor, the prim but brave Minerva McGonagall in the 'Harry Potter' series, the first part of which hit the screens in 2001 and became a favorite film of teenagers worldwide. Smith appeared in all subsequent films about the boy wizard until 2011.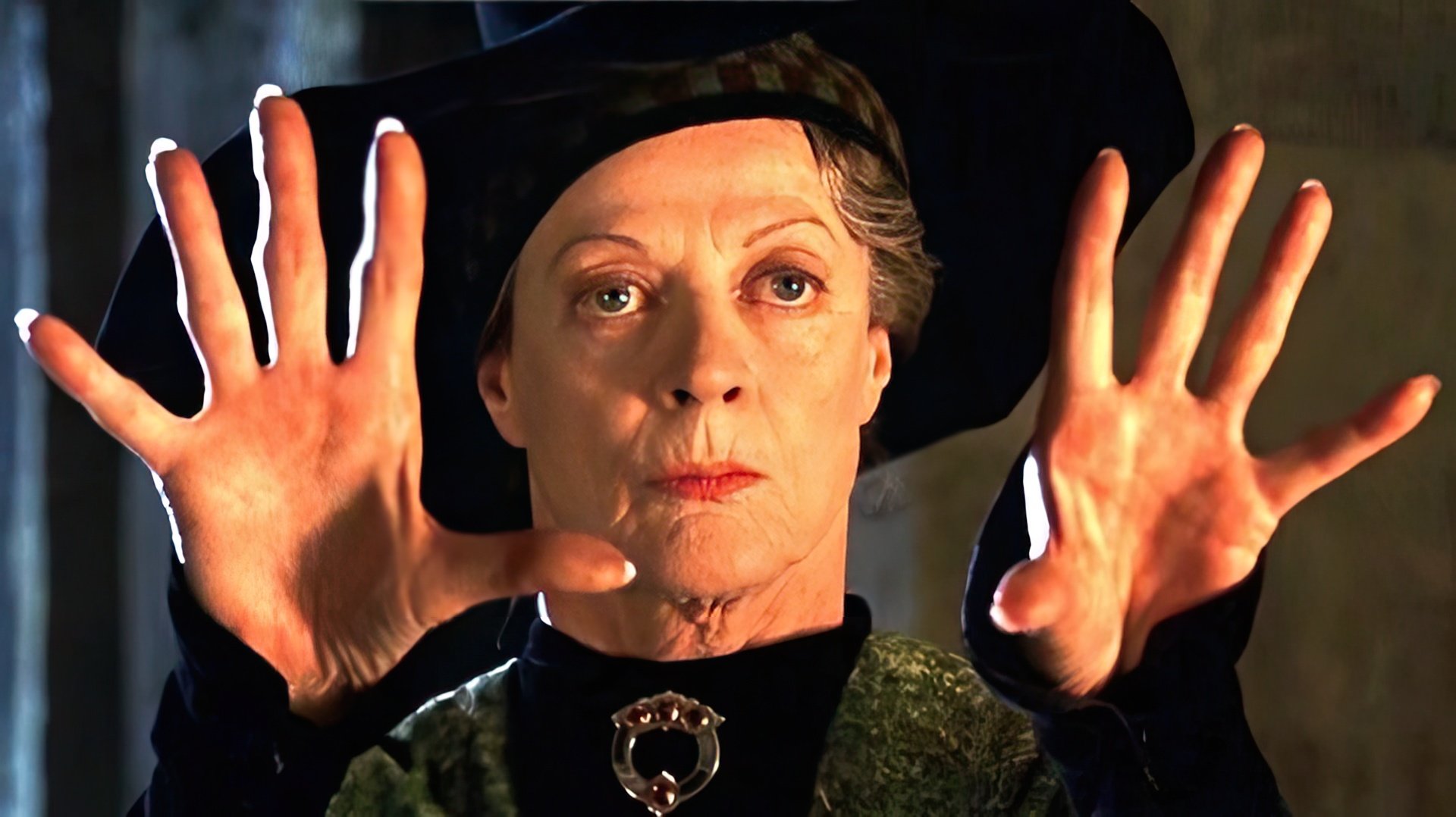 The actress also played Violet Crawley, the Dowager Countess of Grantham in the family TV series 'Downton Abbey'. The saga received an incredible number of responses and was included in the Guinness Book of Records as the most critically discussed. Smith was awarded an Emmy for this role and starred in the series until 2019.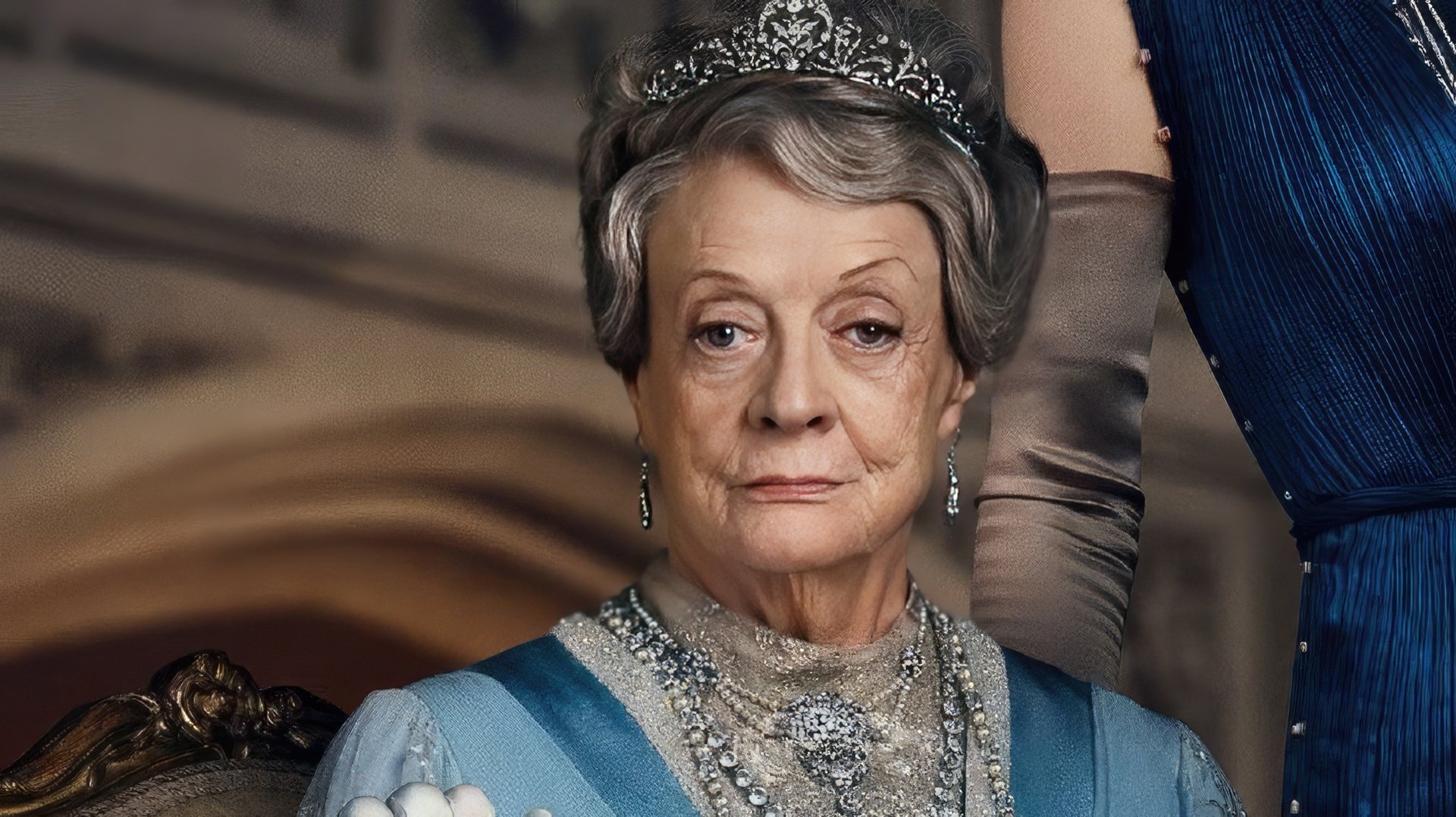 Maggie Smith's Personal Life
At the age of eighteen, playing Viola in "Twelfth Night," Maggie met Oxford history graduate and future playwright Beverley Cross. He was impressed by her performance on the student theater stage, and later saw her on the stage of "Old Vic" and couldn't restrain his feelings anymore.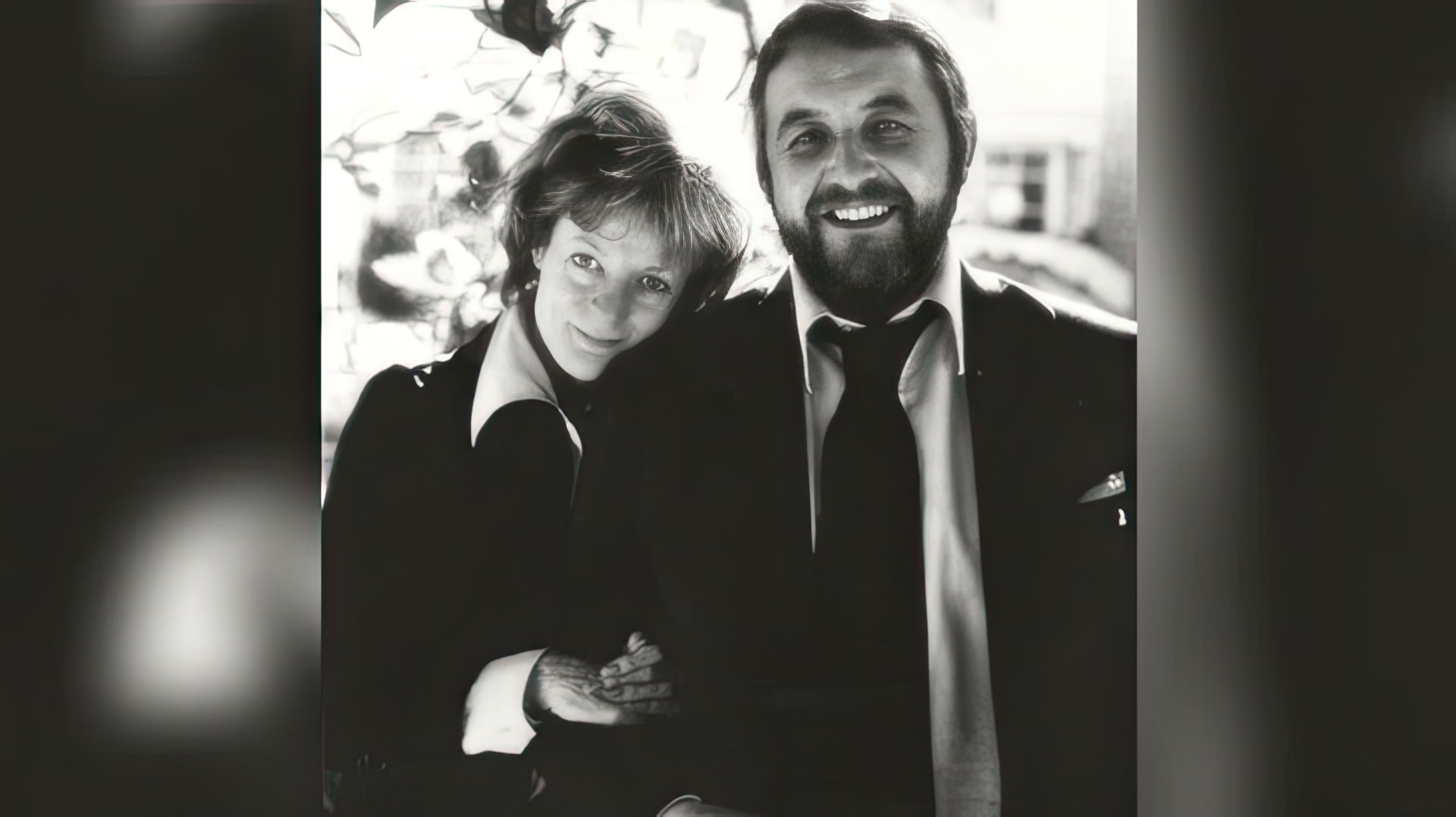 Beverley Cross specially wrote the play "Strip the Willow" for Smith, in which he described the main heroine, based on Maggie, as follows:
She is about 25 years old and she is very beautiful. Elegant and refined, like an international top model. With a great sense of humor. An amazing girl.
It was he who proposed that Maggie agree to become part of the National Theatre troupe. Unaware that Smith would seriously fall for her colleague, actor Robert Stephens, at the theater. In 1967, Smith and Stephens got married.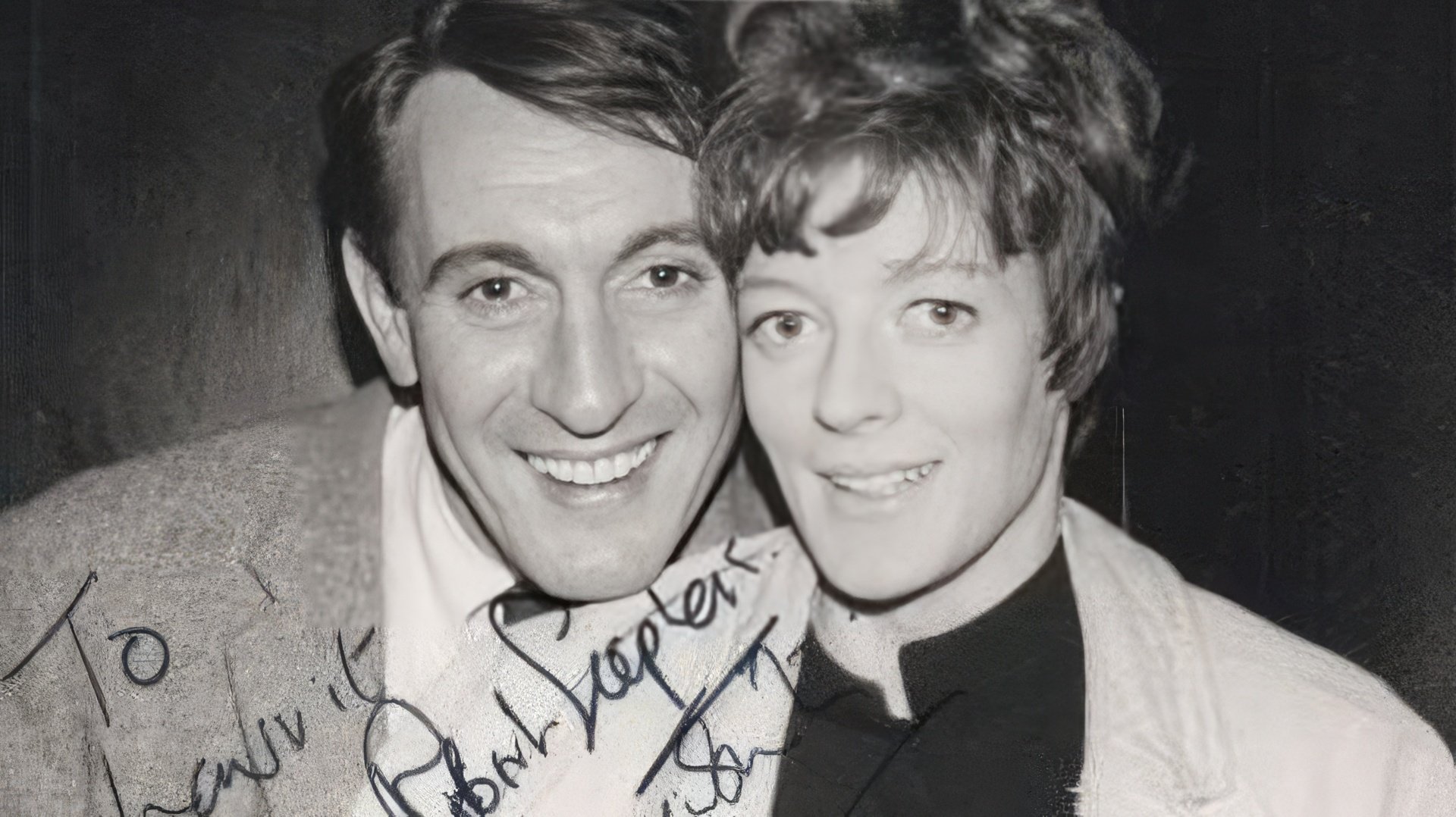 Beverley was devastated and, as if to spite Maggie, got married a few weeks after her wedding. But he continued to follow her life closely. Meanwhile, in the year of their marriage, Smith and Stephens had a son Chris, and two years later - Toby. But the couple's relationship had already cracked.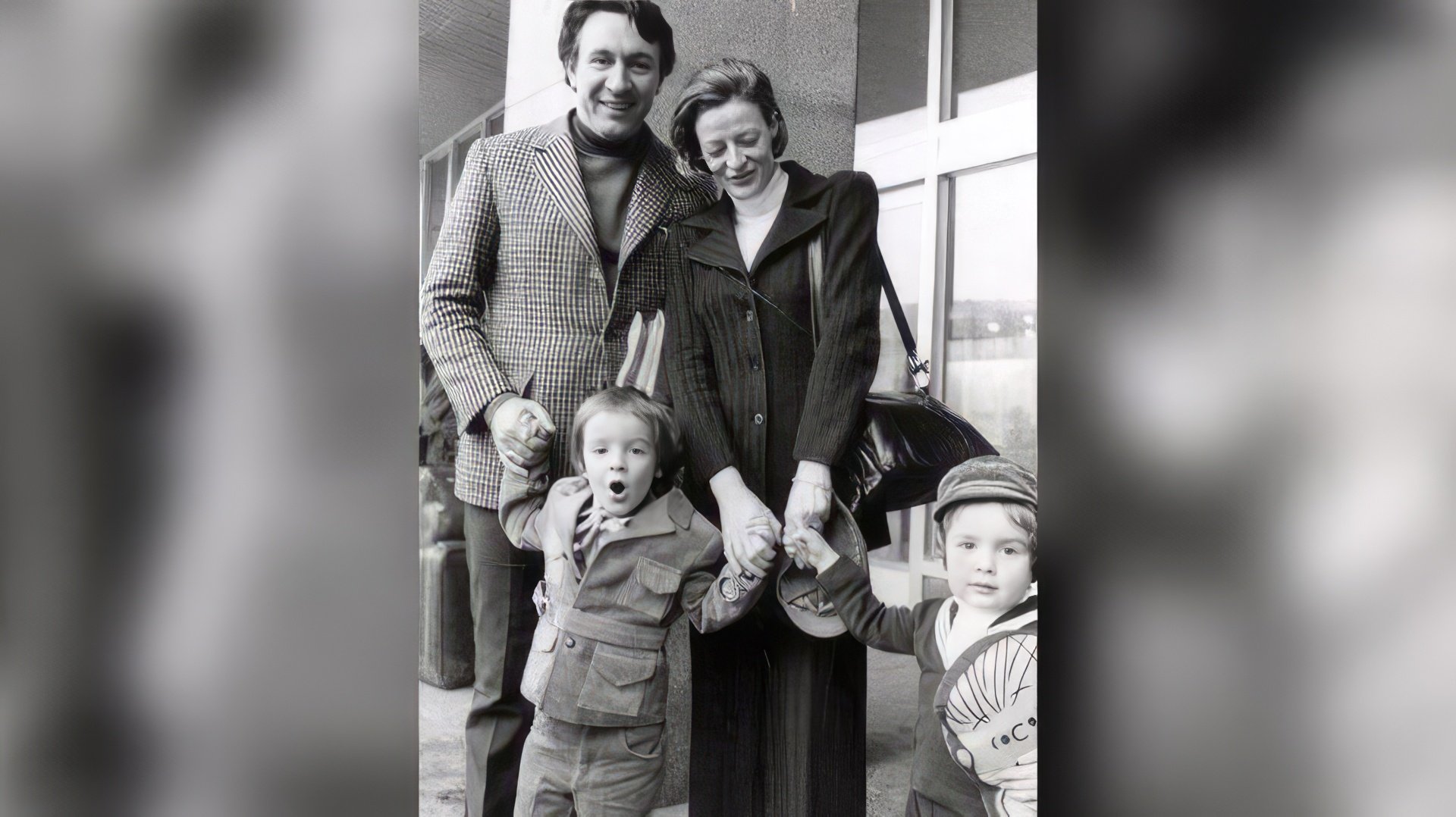 Maggie's career was progressing, her talent was recognized with new awards. But if she herself took her fame calmly, Robert reacted very painfully to his wife's successes. He was especially upset by the fact that Smith received an Oscar for the film about Jean Brodie, while the film "The Private Life of Sherlock Holmes", in which he played the main character, did not succeed at the box office.

Quarrels happened more and more frequently, the husband's jealousy and his extramarital affairs drove Maggie to despair. Later, the woman admitted in an interview that her husband had seen a doctor:
He was diagnosed with «hypermania», and when he asked what that meant, the doctor told him about sharp mood swings and disorderly sexual activity. I then thought: «Yes, that's exactly it!»
Even for the sake of her sons, she did not endure any longer, and in 1975 she divorced her husband. That same year, the actress finally married her longtime friend Beverley Cross: he knew that his beloved was getting a divorce, immediately reappeared on the horizon, and devoted his life to his wife and her children from her first marriage.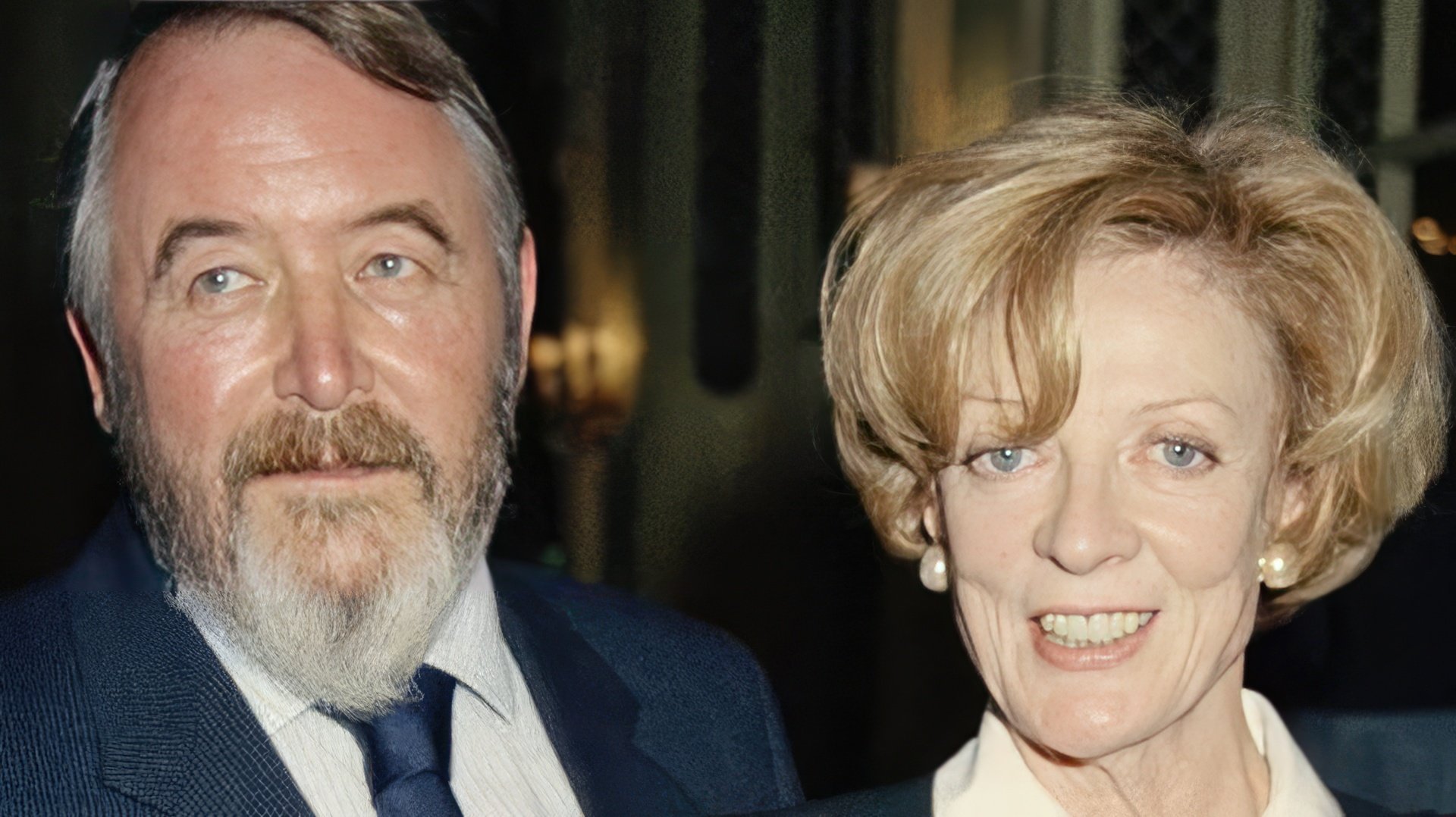 Maggie Smith was with him for over twenty years, until his death from a heart attack in 1998.
Maggie Smith Now
In 2021, the actress starred in the adventure fantasy "A Boy Called Christmas," playing Aunt Ruth. Maggie Smith also returned to the role of Violet Crawley in the series "Downton Abbey-2". The premiere is scheduled for spring 2022.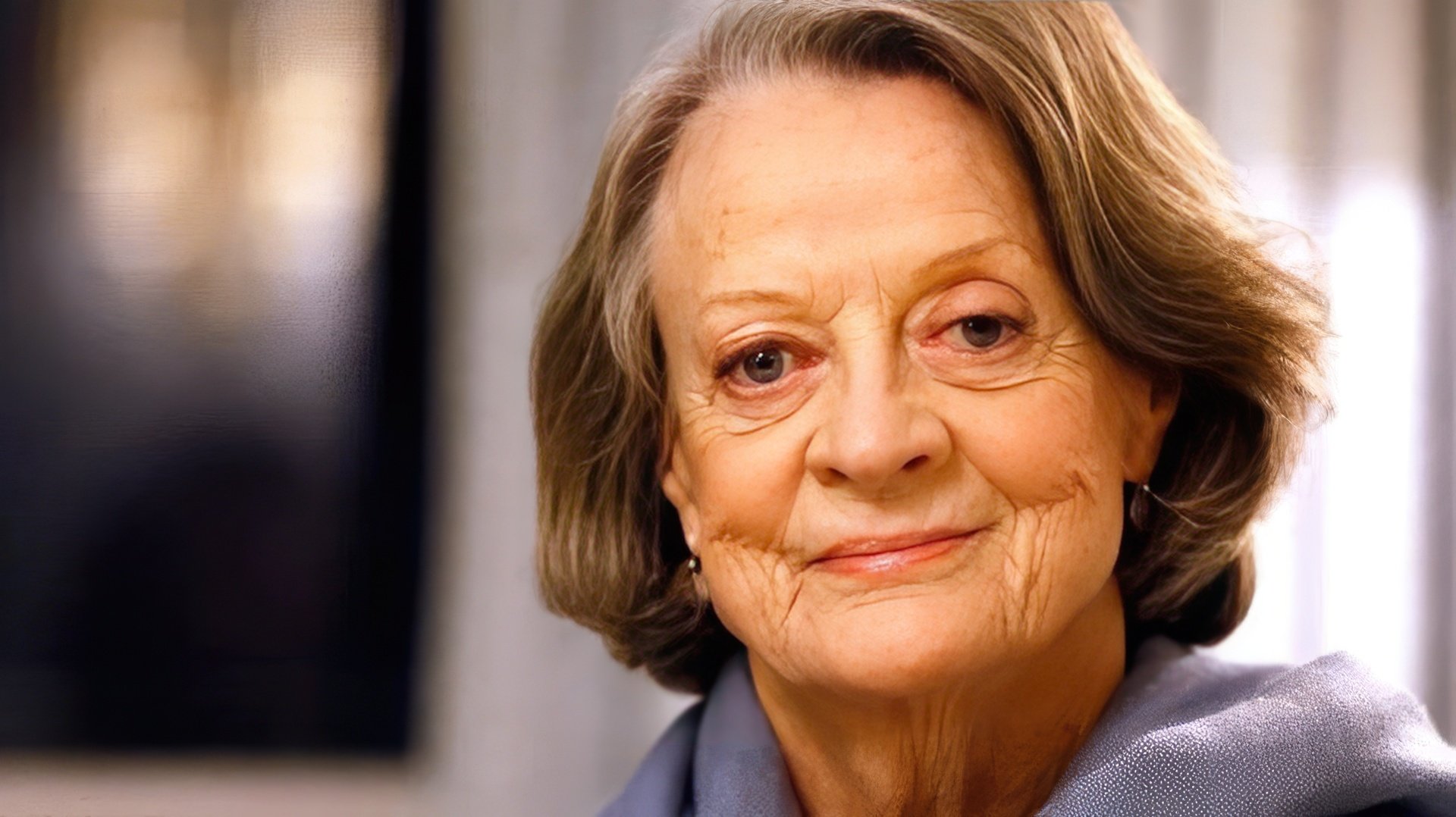 Interesting facts
The actress has been very seriously ill twice in her life. In 1988, she was diagnosed with diffuse toxic goiter, Maggie underwent surgery and underwent a course of radiation therapy. While filming the last part of the Harry Potter series, Smith learned of a new diagnosis: breast cancer. She continued to work on set while simultaneously undergoing chemotherapy. She joked that her chemotherapy "refreshed Harry Potter's makeup artists" - it's much easier to put on a wig when there's not a single hair on your head".


Maggie doesn't really like social events. She prefers solitude: a quiet life in Chelsea, relaxation in Venice, or hanging out with her friend Judi Dench. She met her at the Old Vic theatre and has maintained a friendly relationship ever since. They even starred in several films together, such as "A Room with a View" or "Tea with Mussolini".


Smith is the recipient of the Triple Crown of Acting. To receive it, you must have the main awards for roles in film, theater, and television. Maggie has several Oscars, Tonys, and Emmys.
Press Ctrl+Enter If you find a mistake