Biography of Dan Reynolds
Daniel Coulter Reynolds is an American professional musician and vocalist, a founding member and a perpetual presence in the rock band Imagine Dragons. The band's formation dates back to 2008-2009, with its zenith occurring between 2012 and 2016. Reynolds and his ensemble became a musical sensation, amalgamating a myriad of genres such as pop, country, R&B, synth-pop, and rock.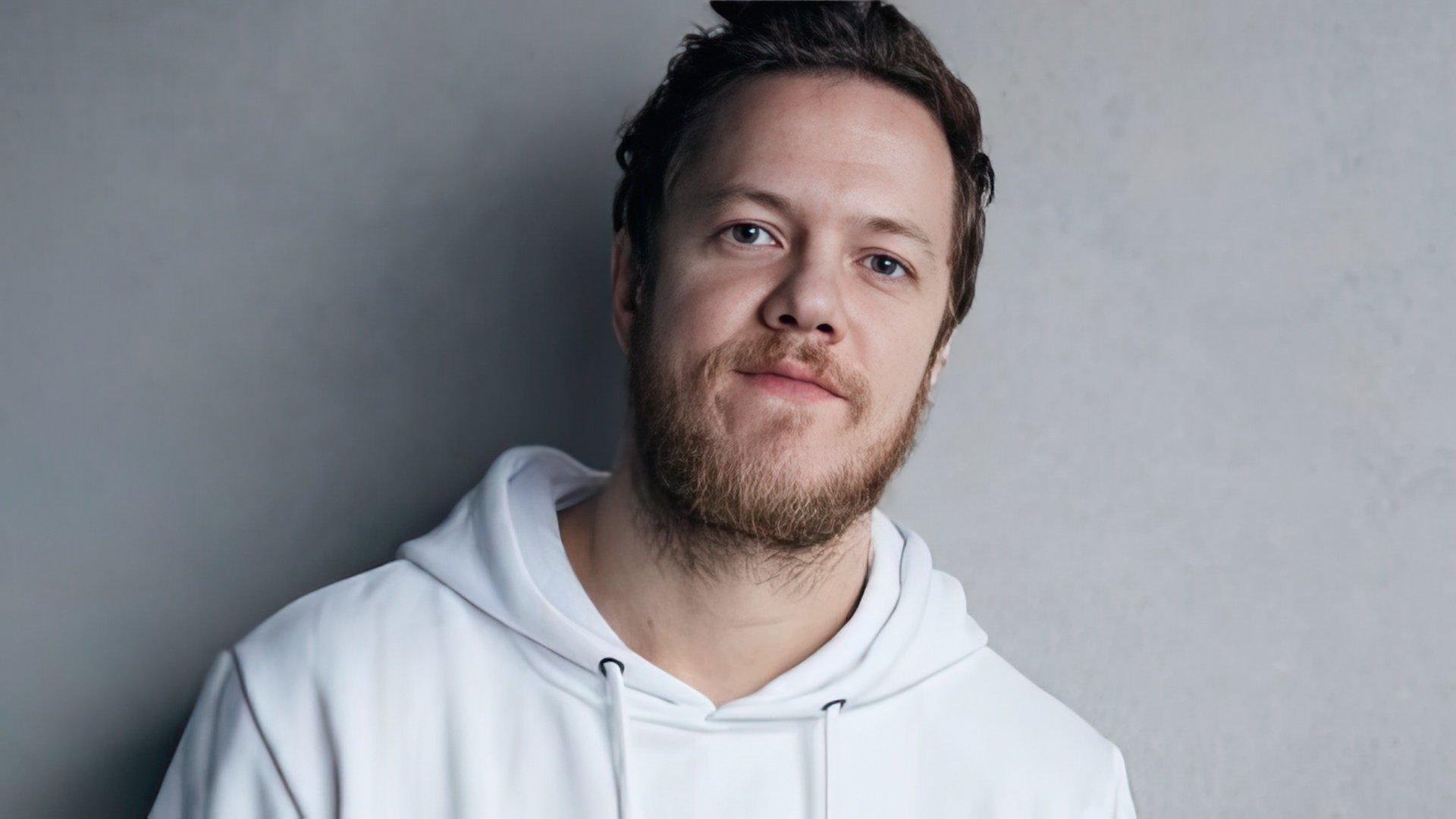 Childhood and Education
Dan Reynolds was born on July 14, 1987, in Las Vegas, Nevada. His parents, Ronald and Christine Reynolds, are adherents of Mormonism, a faith that is widely practiced in the United States. One of the distinct attributes of Mormon families is their propensity for having large families, largely stemming from their devout Christian beliefs. Therefore, it comes as no surprise that the Reynolds family raised nine children, with Daniel Coulter being the seventh.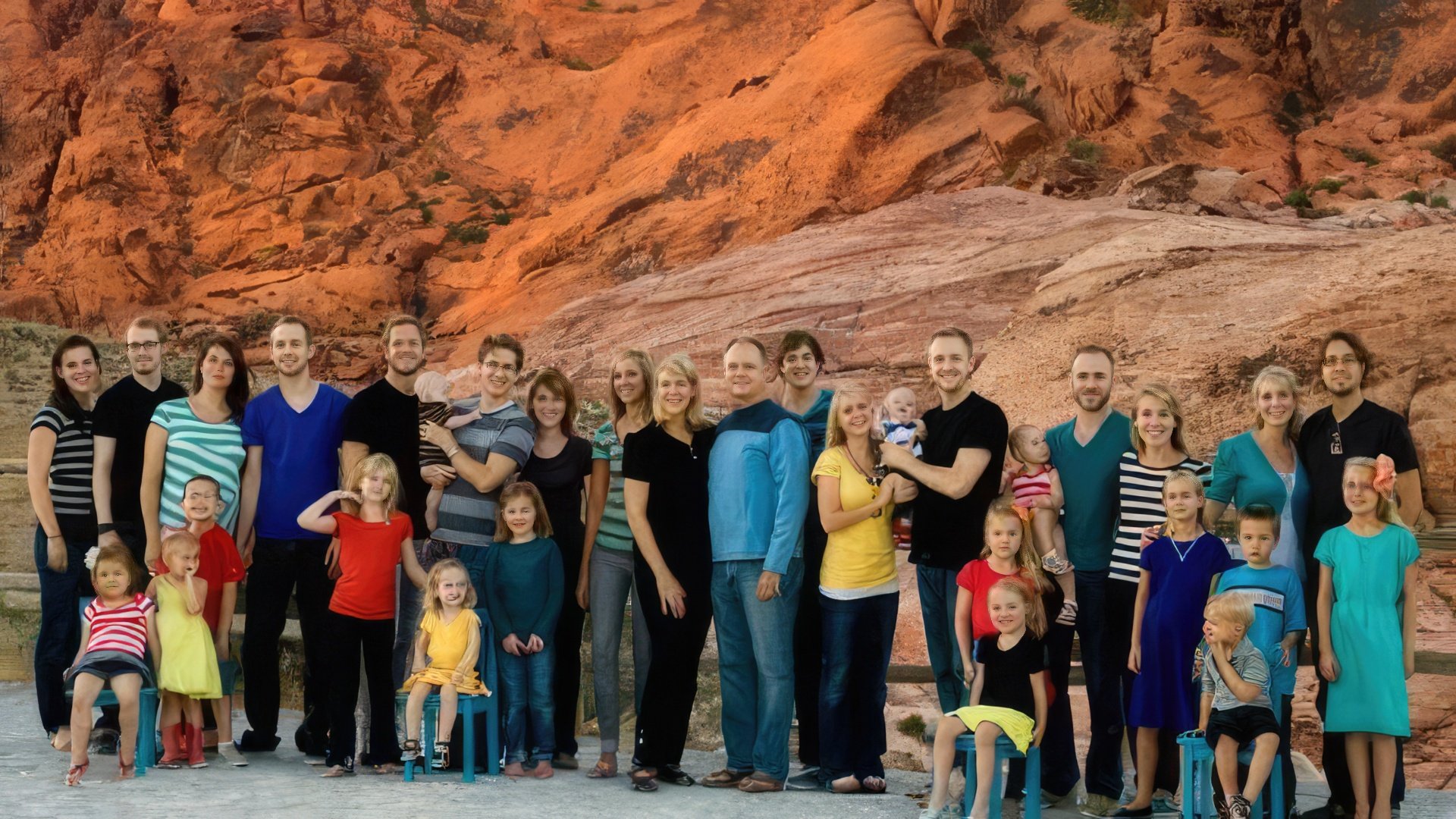 From an early age, Daniel was encouraged to engage in musical activities. He and his siblings began piano instruction at the age of six.

During his school years, Daniel was a troubled adolescent who found it difficult to socialize with his peers. Plagued by insecurities related to his appearance, Reynolds would later recollect that he had only one friend in his childhood and found it impossible to fit into any social group. His solace came in the form of a deep-rooted passion for music. By the age of 12, Daniel had already started composing his own melodies using a computer.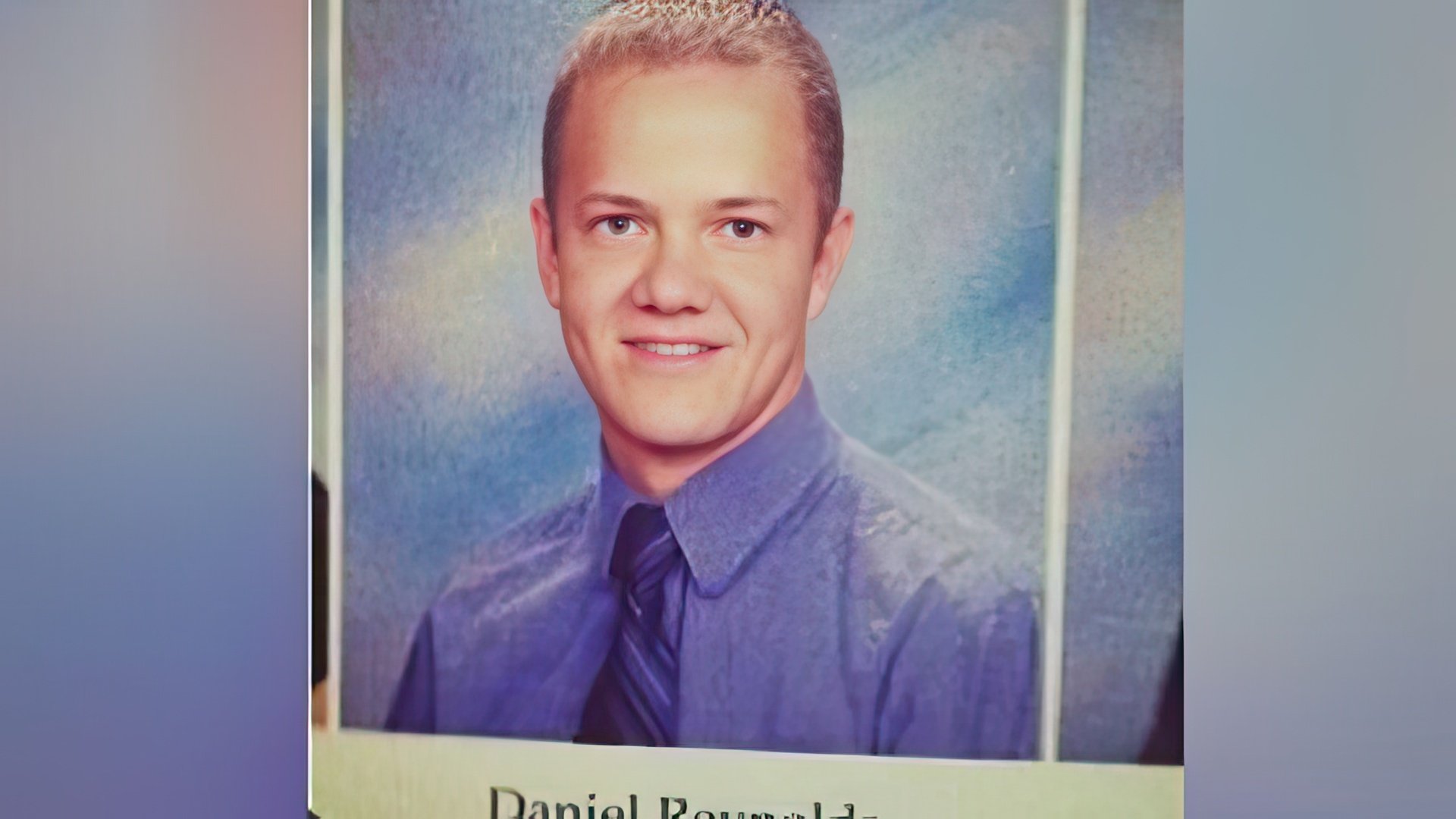 In the Reynolds family, a passion for music was considered more of a pastime than a lifelong vocation or serious profession. Later in college, while forming the rock band Imagine Dragons, Daniel was deeply concerned about his parents' views on his musical pursuits, particularly given the contrasting career paths of his siblings, who had become lawyers and doctors.

At the age of 19, he underwent a turbulent phase in his life: estrangement from his parents and leaving home. He turned to the church, where he engaged in missionary work with underprivileged families for two years. To make ends meet, Dan undertook menial labor on farms. Eventually, nurturing aspirations of a career in the military or the FBI, he enrolled at Brigham Young University, located in Provo, Utah. After completing just one year, he left his studies; however, it was at this institution that he met his future bandmates — Andrew Tolman (drums), Wayne Sermon (guitar), along with temporary members Aurora Florence (keyboards), Dave Lemke (bass guitar), Andrew Beck (guitar), and Brittany Tolman (keyboards). From 2008 to 2009, the band gained momentum, starting with performances amongst peers and local bars and accruing a series of victories in student competitions. Consistent musical practice at this juncture significantly honed Daniel's vocal skills, as well as his proficiency in guitar and drums. Recognizing their initial successes encouraged Dan Reynolds to abandon his university studies entirely to devote himself to a career in music.
Musical Career
In 2009, having gained some local prominence in Provo, the band relocated to Las Vegas where they began performing in local strip clubs and casinos. It was in this setting that they released their first EPs: Imagine Dragons and Hell and Silence. The band's first major success and widespread recognition came after their performance at the 2009 Bite of Las Vegas Festival, where they filled in for the absent rock band Train. Participation in this major festival provided Dan Reynolds and his band invaluable experience in performing before an audience of more than 25,000 people, and earned them recognition from festival-goers, event organizers, and music critics alike.

The meteoric rise in popularity and media coverage allowed Imagine Dragons to earn the title of "Most In-Demand Band of 2010." During that year, they had the honor of performing as a featured act at the Bite of Las Vegas 2010 festival.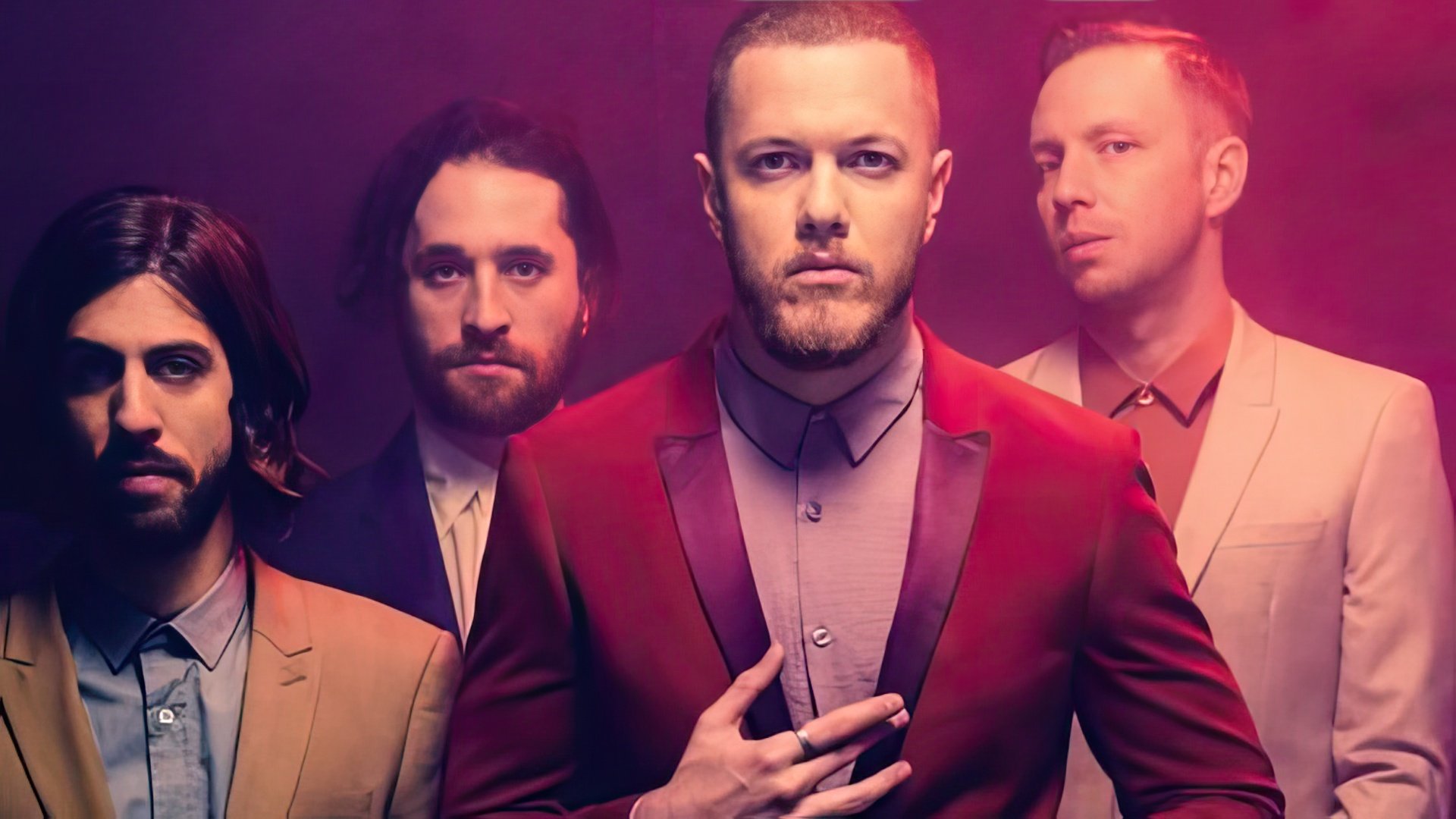 A pivotal moment in both the career and personal life of Dan Reynolds occurred when he met his future spouse, Aja Volkman, the lead vocalist of the band Nico Vega, in 2010. Together, they recorded four tracks, which were incorporated into the EP "Egyptian." In November 2011, the promising rock ensemble Imagine Dragons inked a deal with Interscope Records, paving the way for a fruitful collaboration with Grammy-winning producer Alex Da Kid. This alliance yielded hit singles like "It's Time" (2012), and acclaimed albums such as "Night Visions" (2012), "Smoke and Mirrors" (2015), and "Evolve" (2017). Their tracks have become radio staples globally, garnering both critical and popular acclaim. Among their most lauded compositions are "Believer" (2017), "Radioactive" (2012), and "Thunder" (2017), each of which has dominated charts in the United States, Canada, Sweden, and the Czech Republic.
Social Activism
A cornerstone of Dan Reynolds's creative and social endeavors is his advocacy against suicide and discrimination towards the LGBTQ+ community, as well as support for those suffering from ankylosing spondylitis, an inflammatory spinal condition. Given his own familiarity with chronic illnesses and the resultant bouts of deep depression, Reynolds initiated an interactive course called "This AS Life Live!" dedicated to disease symptoms, coping mechanisms, and living with ankylosing spondylitis.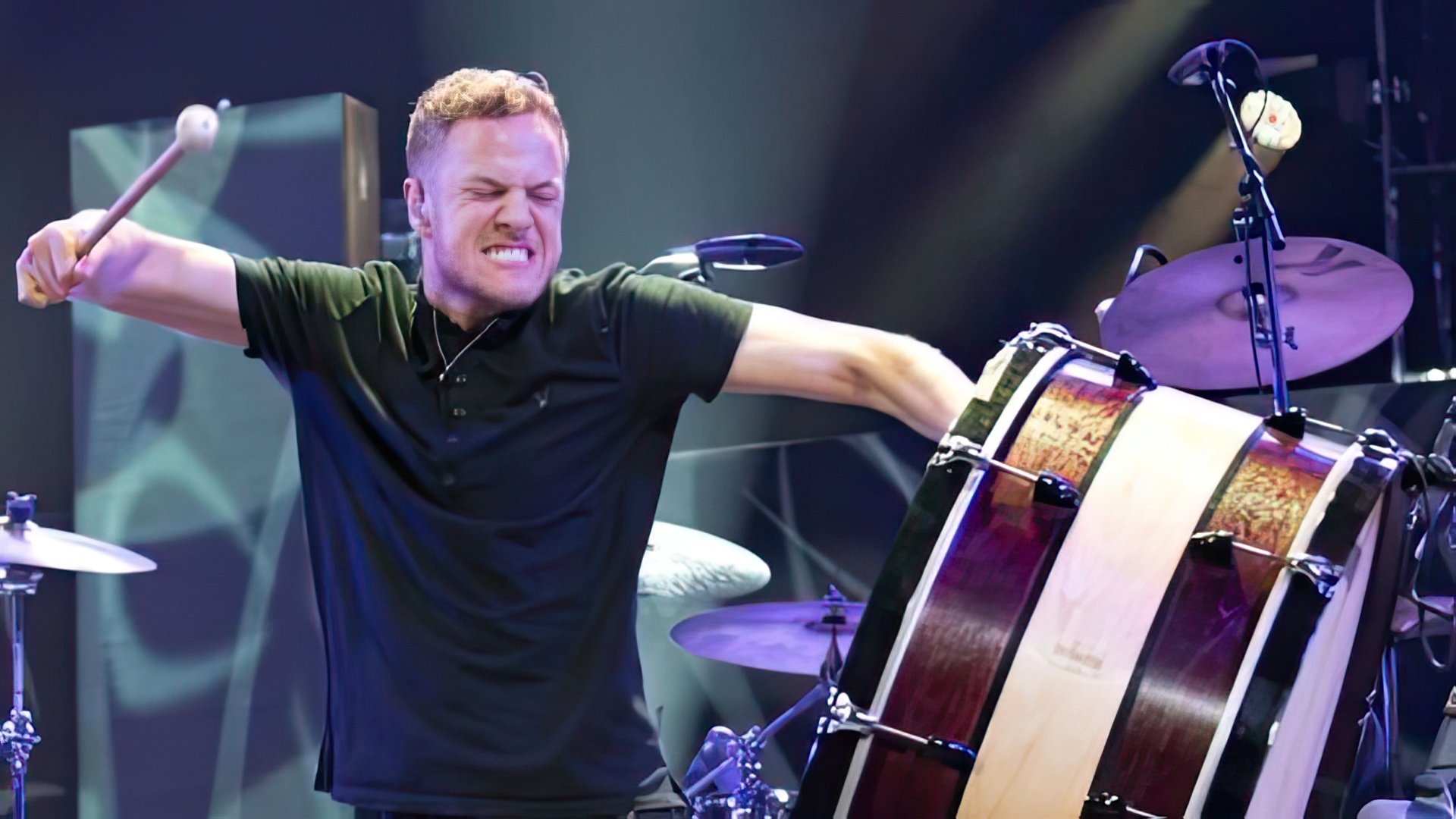 The frontman of Imagine Dragons himself grapples with ankylosing spondylitis, which, in his own words, makes life a perpetual struggle, particularly when compounded with ulcerative colitis. Amidst these challenges, he developed an anxiety disorder. Emerging from a particularly prolonged depressive episode, he penned the song "Radioactive" as a symbol of a new chapter in his life. The song subsequently became a signature hit for Imagine Dragons. To manage his conditions, Reynolds adheres to a stringent diet, avoiding processed foods, minimizing sugar intake, and consuming complex carbohydrates. Additionally, he maintains a daily exercise regimen.

Another cornerstone of Dan Reynolds' advocacy is his unwavering support for the LGBTQ+ community. He strives to promote equality for individuals of both traditional and non-traditional orientations. He pays particular attention to the Mormon community, who are generally unsupportive of non-traditional orientations. Reynolds is the mastermind behind "The Loveloud Festival," a series of concerts in Utah dedicated to addressing the issue of suicides among LGBTQ+ adolescents.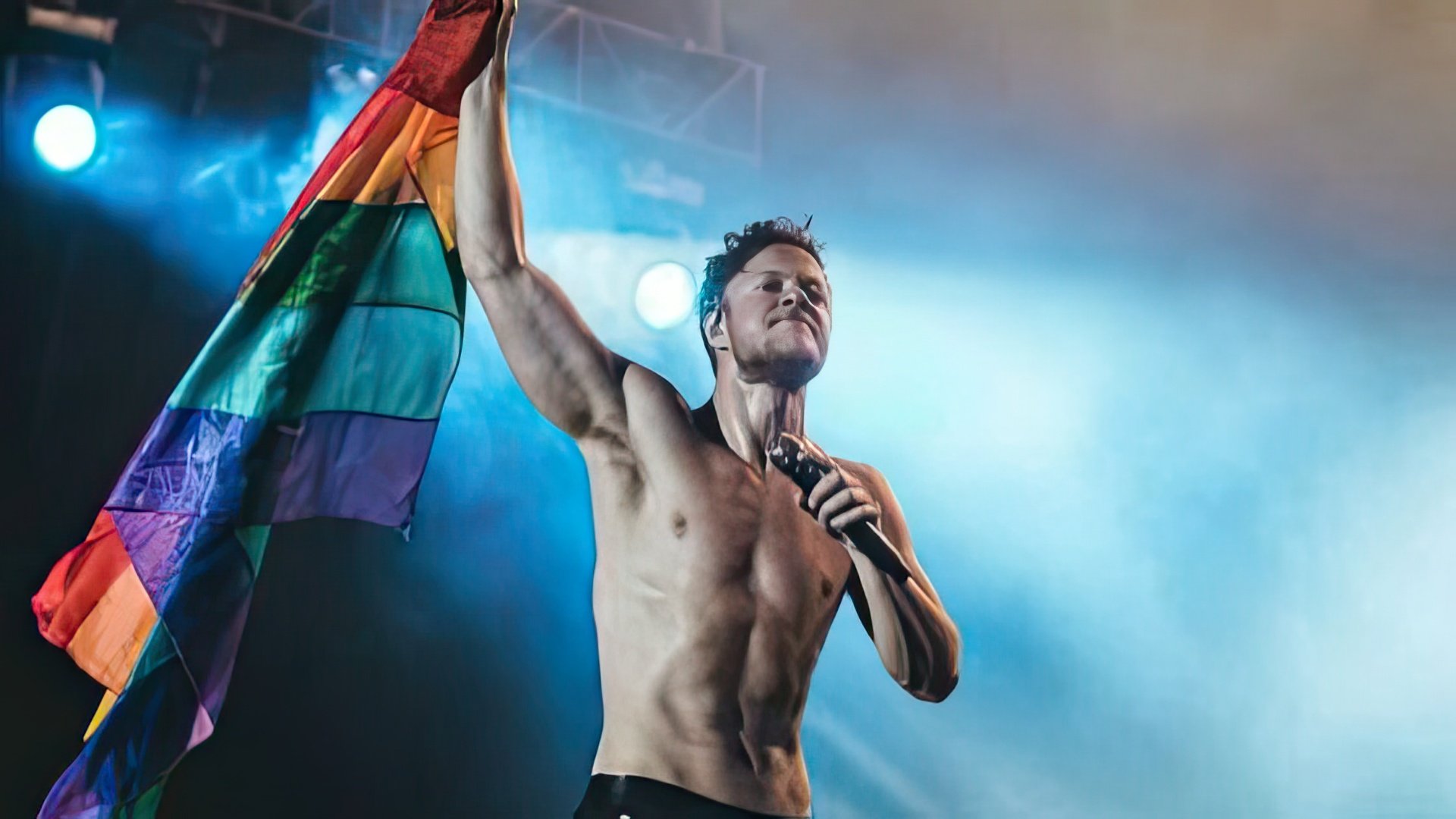 Personal Life of Dan Reynolds
The lead vocalist of "Imagine Dragons," Reynolds met his future spouse Aja Volkman, also a singer and musician and the lead vocalist of Nico Vega, during her performance at a nightclub in Las Vegas in 2010. They married in March of 2011.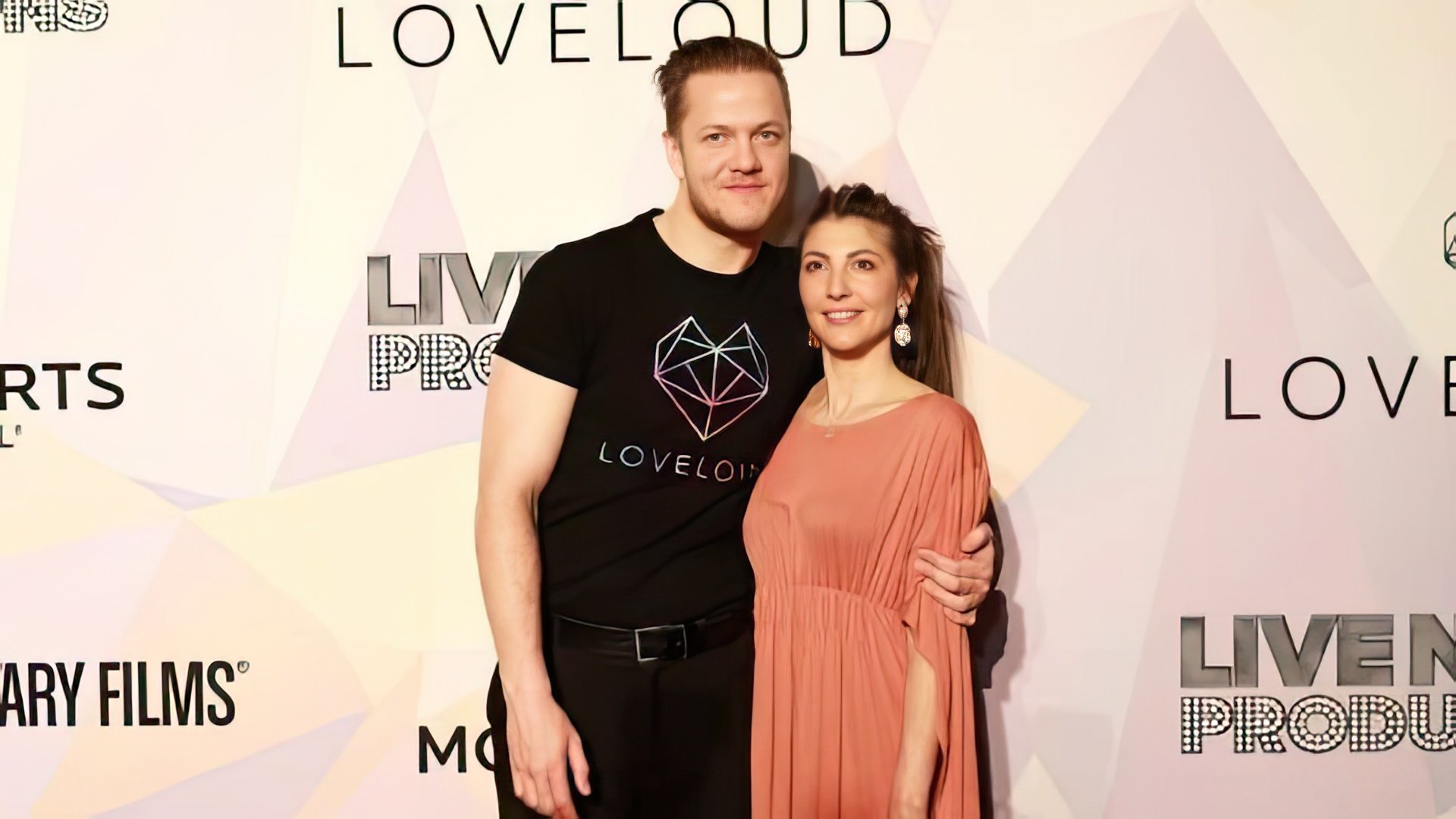 In the initial phase of their marital journey, the couple frequently expressed the profound emotional connection they shared, both publicly and privately. Reynolds stated that their bond transcended musical interests, rooted in deep mutual affection and recognition. Their union gave birth to four children: Arrow Eve Reynolds (born on August 18, 2012), twins Coco Rae and Gia James (born on March 28, 2017), and a son, Valentine (born on October 1, 2019). Reynolds has often mentioned in interviews that his children and spouse have been his pillars of strength and the beacon of hope in his life.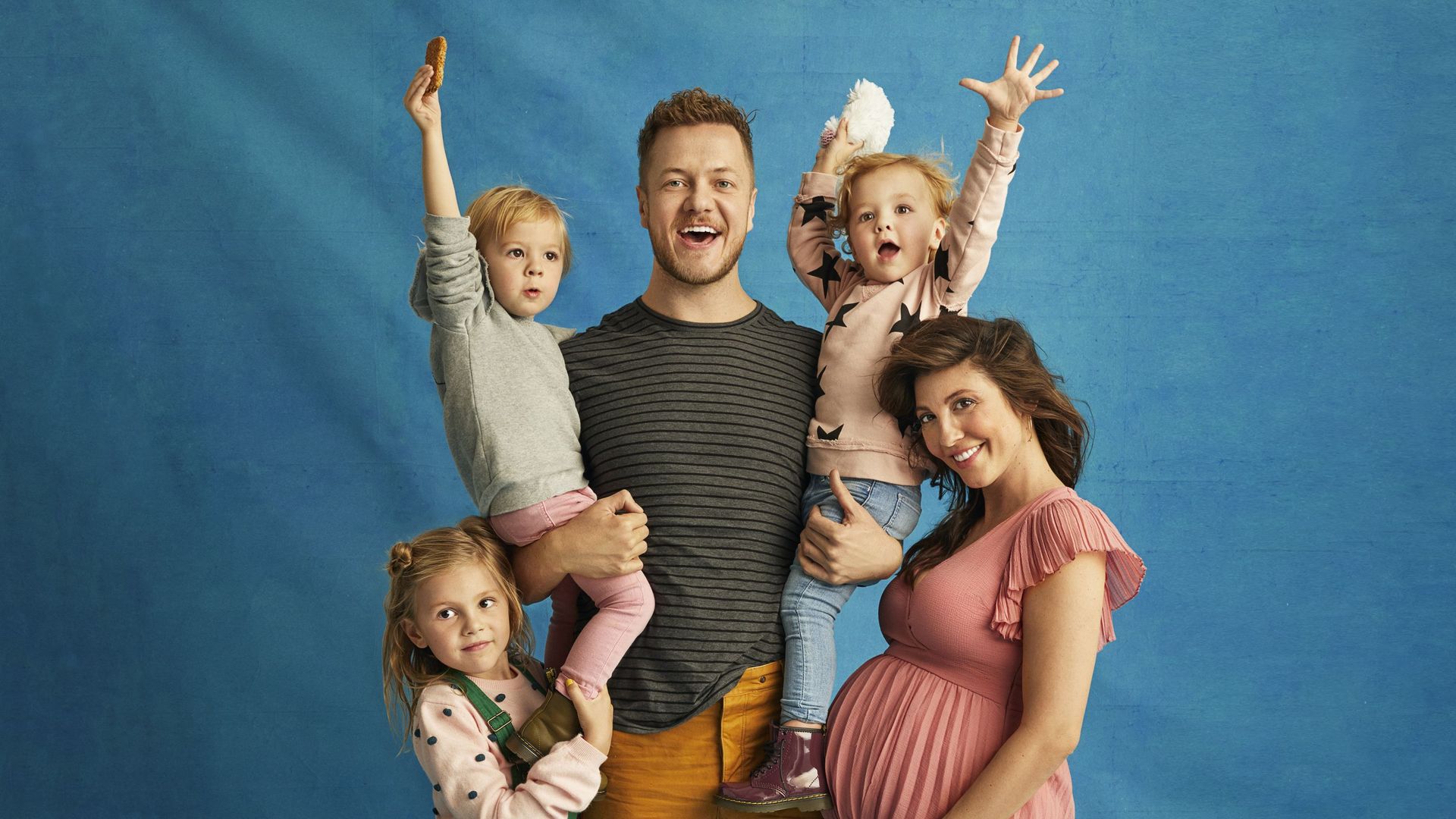 In late April of 2018, the couple announced their decision to divorce, without divulging any details regarding the reasons for their separation. It took them eight months to reconcile, and for a while, harmony was restored within the family. "I am proud of you, Dan Reynolds, for your humility and for continuing to be a loving father," Aja wrote on her Instagram.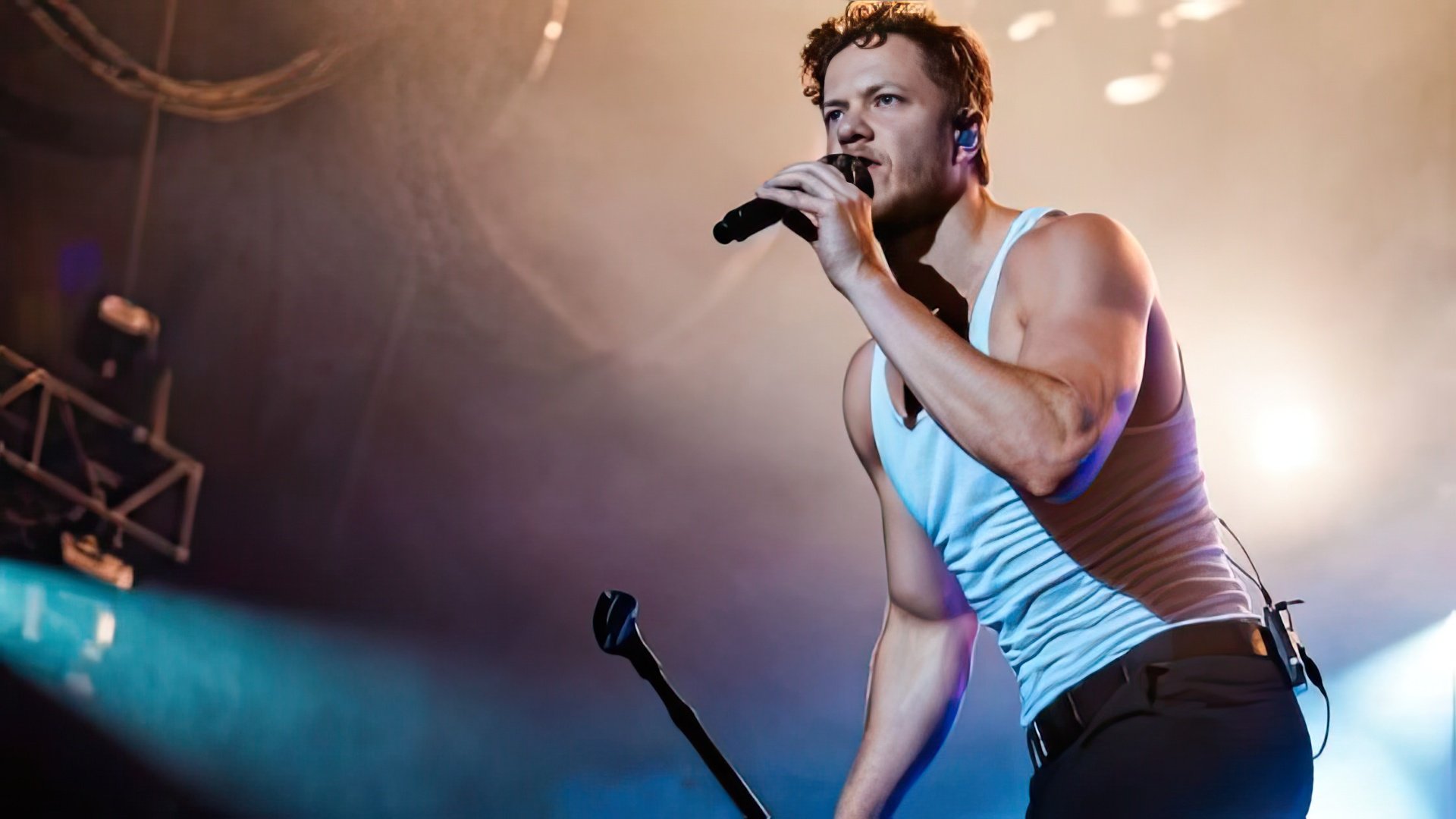 However, in September 2022, Volkman filed for divorce. Both parties have chosen to remain reticent about the reasons for this decision. "I have never discussed the particulars of our marriage, separation, or divorce. I have no intention of doing so. Let's not indulge in witch hunts without knowing the whole story," implored Aja. A couple of months later, Dan was seen with a new love interest, actress Minka Kelly. The couple took their time before making any significant decisions, but in the summer of 2023, insiders told the Daily Mail that things were becoming increasingly serious between them, despite Minka being eight years Dan's senior.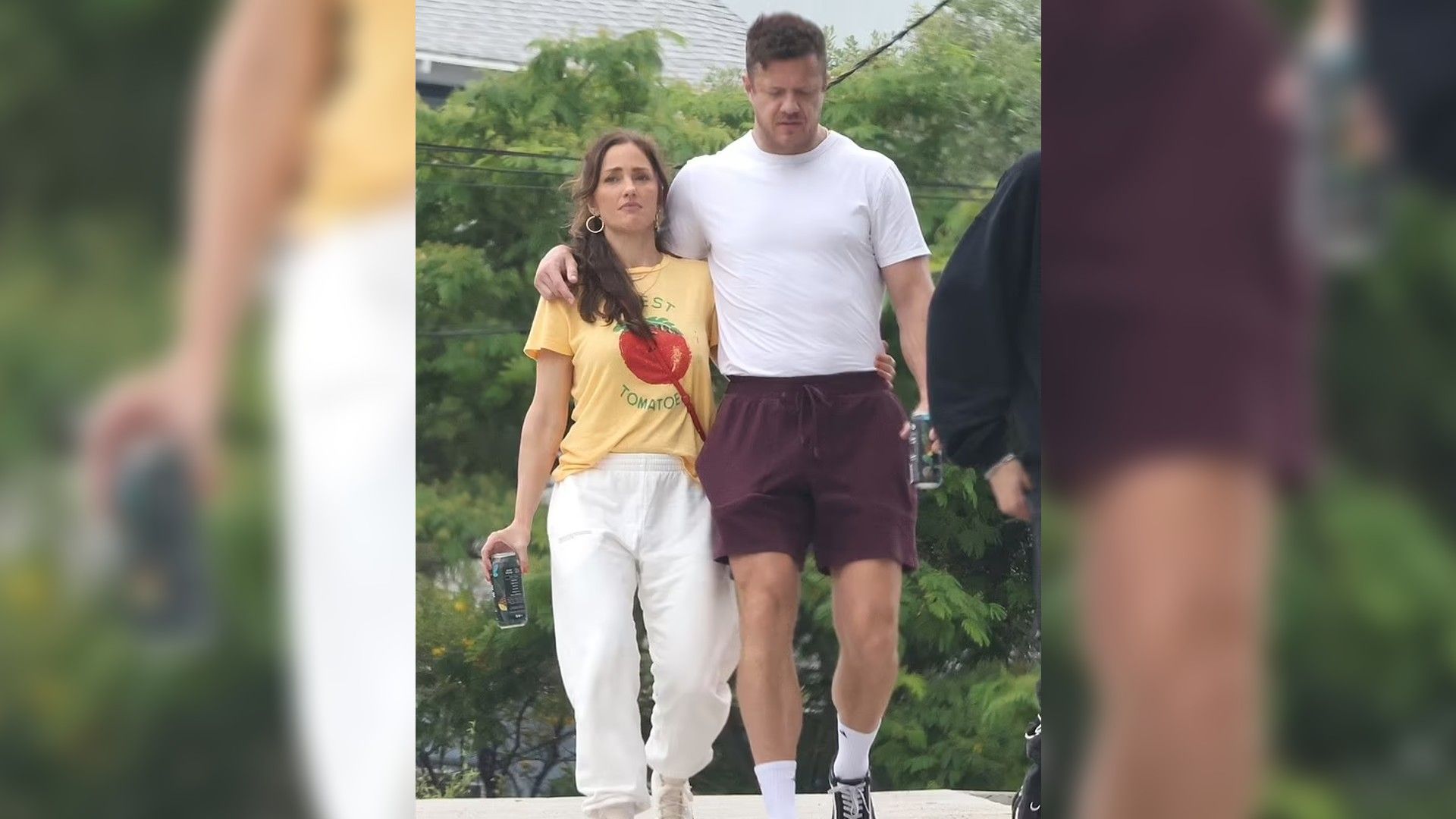 Dan Reynolds Now
In 2021 and 2022, Dan's band, Imagine Dragons, released two installments of their "Mercury" album. Critics opined that the latest work is far more intimate and conceptual than previous albums. Reynolds has acknowledged that his recent creations are steeped in the grief of personal losses he has endured over the last five years. He lost some of his closest people to cancer, including one of his best friends, his manager, a former girlfriend, and his brother's wife.
I sat beside my brother as he called each of his seven children to tell them their mother had passed away at the age of thirty, even though just a year ago she was perfectly healthy. When you lose so many people dear to you, or even just one person, it forces you to reevaluate life. It negates what you thought was important and shows you what truly matters, so I had no choice but to write about it.
In 2022, Imagine Dragons embarked on their first world tour in three years. Dan was accompanied by Aja, who was his wife at the time, and their children, including the youngest, Valentine. "It was akin to a traveling circus. I would return to the hotel room at 2 or 3 in the morning after a concert, and by 6 or 7 a.m., the kids were already jumping on me," the musician recounted.
Press Ctrl+Enter If you find a mistake