She came in a nude flowing dress, which slightly resembled the iconic dress in «Niagara», in which her colleague Lupita Nyong'o was on the Oscars.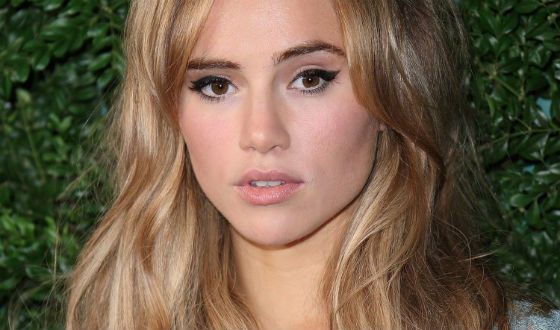 The model and actress Suki Waterhouse is one of the most promising young stars. In 2017, the mini-series «The White Princess» was rolling out about one of the episodes of the British war of the roses, and in 2018 she will appear in a new
Woody Allen
's film «A Rainy Day in New York». Who knows, maybe she will be his new muse.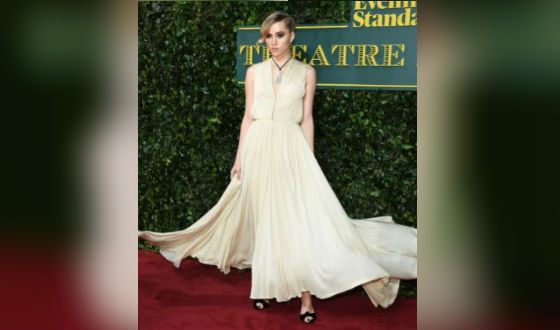 25-year-old
Suki Waterhouse
came to the award as a special guest. She was one of the many bright women who visited the oldest London theatre, Drury Lane this evening. So, the actress Keira Knightley (which rarely happens at such events), Cate Blanchett,
Cara Delevingne's
younger sister and others came out on the red carpet. Also, you could see Andrew Scott (known for playing Jim Moriarty in the TV series «Sherlock» BBC) and the permanent CEO of Vogue Anna Wintour among the guests.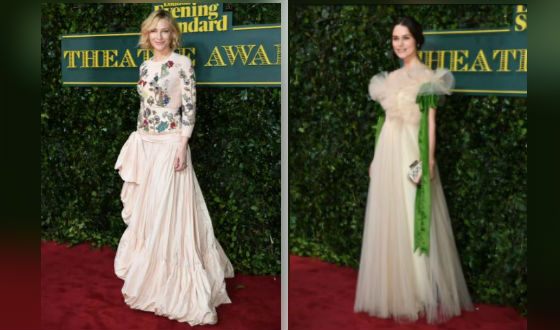 An actress Suki Waterhouse attracted the attention of reporters and guests at the ceremony the Evening Standard Theatre Awards 2017 in London.