Flaunting her impeccably sculpted physique in youthful beach attire, Schiffer spent her special day at a luxurious villa perched on the Grecian coastline. She wore a playful bikini featuring a blue-and-white checkered top paired with tango-style bottoms adorned in variegated shades of red. Striking artful poses, she showcased her flat abdomen and elongated legs. The top model's sole piece of jewelry was a gold necklace, featuring a heart-shaped pendant. Her platinum locks cascaded onto her shoulders in natural waves. Her ensemble was completed with a pair of sunglasses.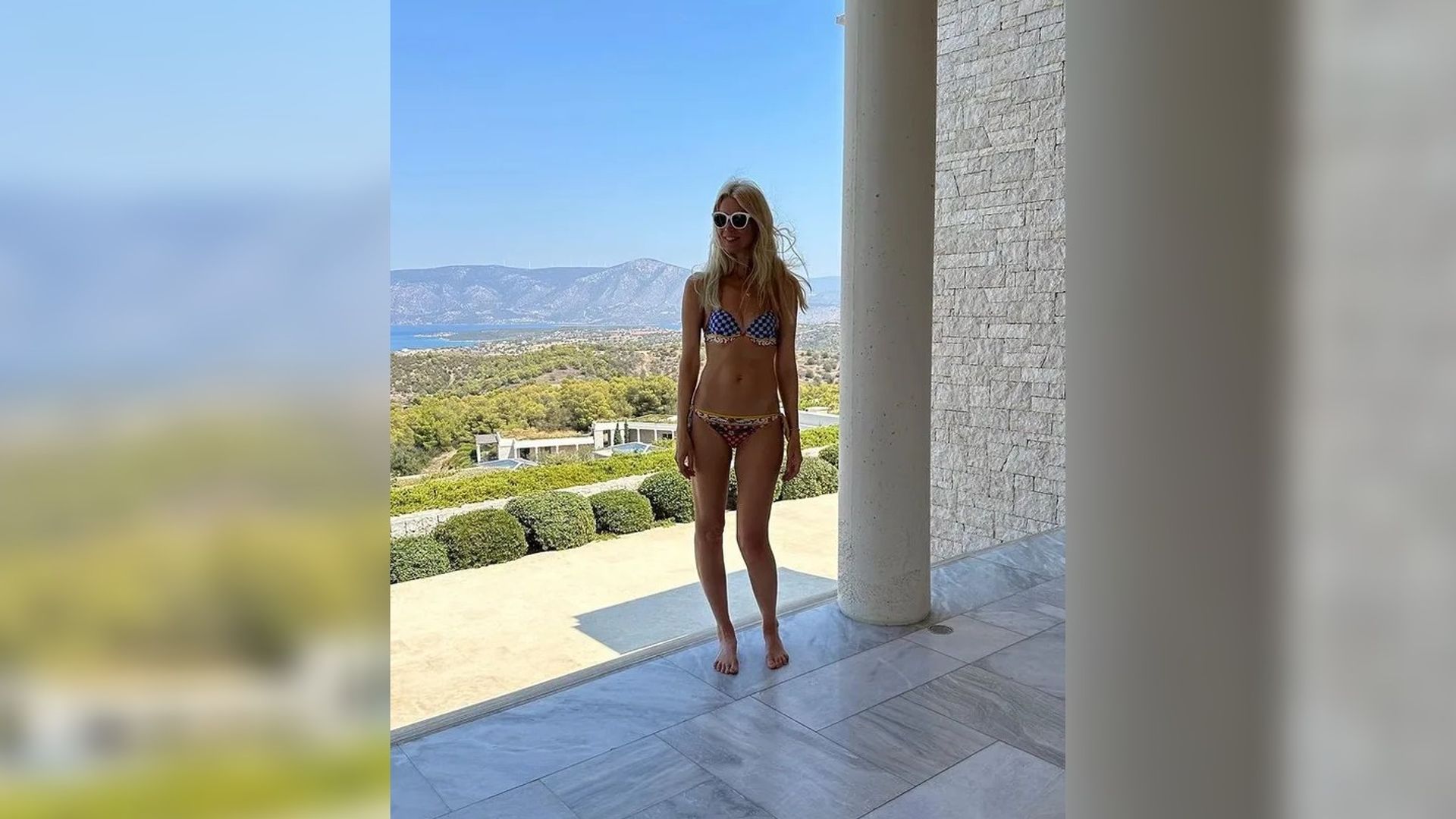 Photographs captured her in a spacious living room adorned with garlands of pink balloons and golden ones bearing the inscription "Happy Birthday." Schiffer displayed a cake lovingly baked for her, generously coated with chocolate icing and festively decorated with candles and sparklers. "Celebrating in Greek paradise, featuring a special friend who came to wish me happy birthday," Schiffer announced.
The runway icon gracefully accepts her age, harboring no envy toward the younger generation of models. "I've received my fair share of lovely compliments over the years. But then you move on to the next chapter. There's no obligation to remain eternally beautiful. It's a cherished memory, and then the next generation comes along. For me, it's a natural progression to step aside without bitterness. I can think of nothing worse than being offered a 'magic pill' to make me look 20 again," remarked Karl Lagerfeld's muse.
According to Schiffer, her modeling career has allowed her to overcome insecurities and gain self-confidence. "I would probably still be a very shy person with no inkling that I would experience so much and overcome numerous challenges. I would be in a background role, perhaps in a bank or behind the scenes. Modeling has been my therapy. I've learned how to communicate."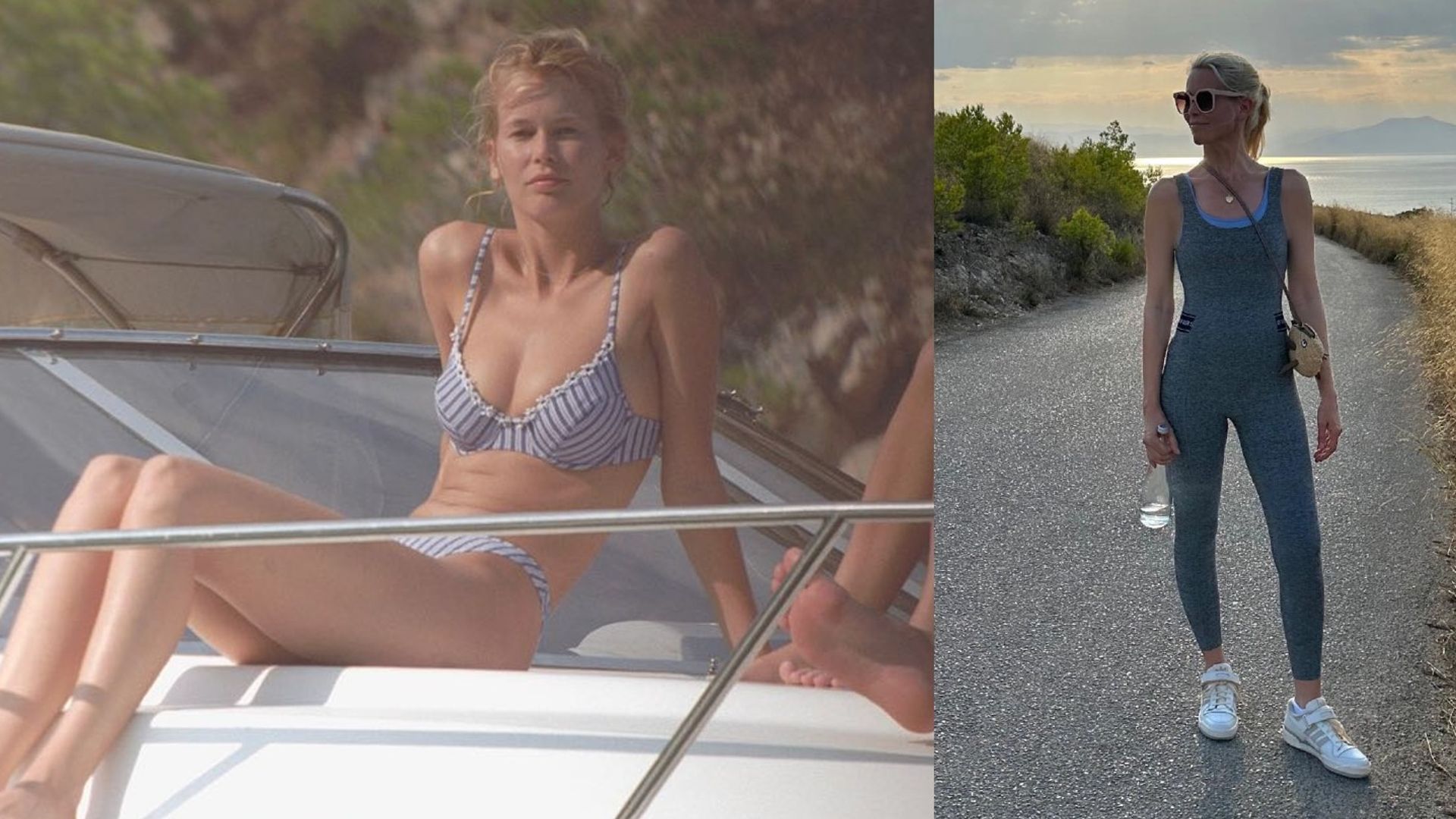 Schiffer is married to British film director Matthew Vaughn. The couple met at a formal dinner in Los Angeles while she was previously engaged to magician David Copperfield. In 2002, Schiffer and Vaughn exchanged vows in a lavish wedding, attended by a constellation of celebrities, at Skibo Castle in Scotland. The couple is blessed with three children: 20-year-old Caspar, 18-year-old Clementine, and 12-year-old Cosima.

German supermodel Claudia Schiffer celebrated her 53rd birthday in a stylish bikini at a renowned seaside resort.