Diesel voiced a mind-powered tree named Groot in movies about guardians of the galaxy, which takes place in the Marvel universe. Now, the mass media promotes the information that the actor may play a character named Bloodshot is a superhero book which is published in Valiant Comics. Sony plans to make five movies based on this universe. If all goes well, the film «Bloodshot» will be the first in which Diesel will really play the superhero from the comics. This character is able to change his appearance and can heal his wounds with great speed thanks to nano-technology in the original plot.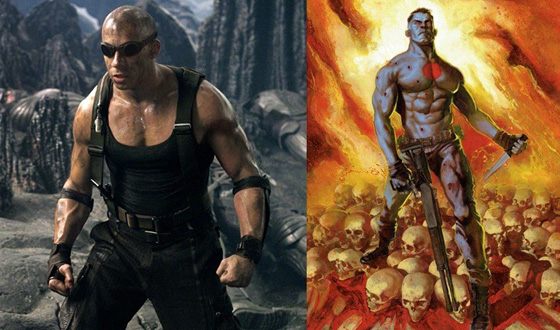 The name of

Vin Diesel

is inextricably linked to the franchise «Fast And Furious». Another famous image embodied by him on the screen is a ruthless galactic criminal, Riddick. Hard to imagine, but his acting career Diesel started in the theater. However, realizing that this did not earn funds at the age of 17 he got a job as a bouncer. Diesel, whose real name is Mark Sinclair, came into the cinema world in the 1990s. Meanwhile, he was only noticed in the beginning of the 2000s, when he appeared in the first episode of «Fast And Furious» and the film «Pitch Black» where he played the above-mentioned thug Riddick.

The Hollywood actor Vin Diesel is well known for film series «Fast And Furious» and may appear in the film based on the Marvel comic book.